There are many benefits to hiking. It's a great way to get some exercise, enjoy nature, and clear your head. But did you know that hiking with a companion can have even more benefits? Hiking with others can improve your mental health, makes the experience more enjoyable, and increases safety.
Problem
It's time-consuming to weed through online hiking groups to find a compatible hiking partner. People sometimes find themselves frustrated with these methods because the groups tend to lack specificity about fitness levels and goals, which means it can take a lot of trial and error.
Solution
Finding hiking partners does not need to be complicated. My solution is simple: automate the process by providing people with the opportunity to set up their hiking preferences in an app and let the algorithm do most of the work for them.
My Role
I am the sole UX and UI designer in this conceptual UX case study. I defined and conducted user research. I also designed and prototyped the interfaces.
Timeline
120 hours

Discovery & Research: 3 weeks

Design & testing: 8 weeks
Tools
Figma

Miro

Adobe Illustrator
Secondary research
Through my secondary research, I started to confirm my assumption that the level of specificity needed to find local, compatible hiking partners can be challenging and require a large time investment. There are two main issues:
Finding people with the same level of comfort, experience, and fitness levels

Goal compatibility – some people want to summit a mountain as fast as possible, while others take their time
Screener survey
After my research, I wanted to recruit interviewees to learn more about how they feel about finding compatible hiking partners. I turned to social media and sent out a screener survey using a Google form. I received 17 responses and filtered through the results to find participants that met my criteria:
Individuals who enjoy hiking as a hobby

Individuals who are open to finding new compatible hiking partners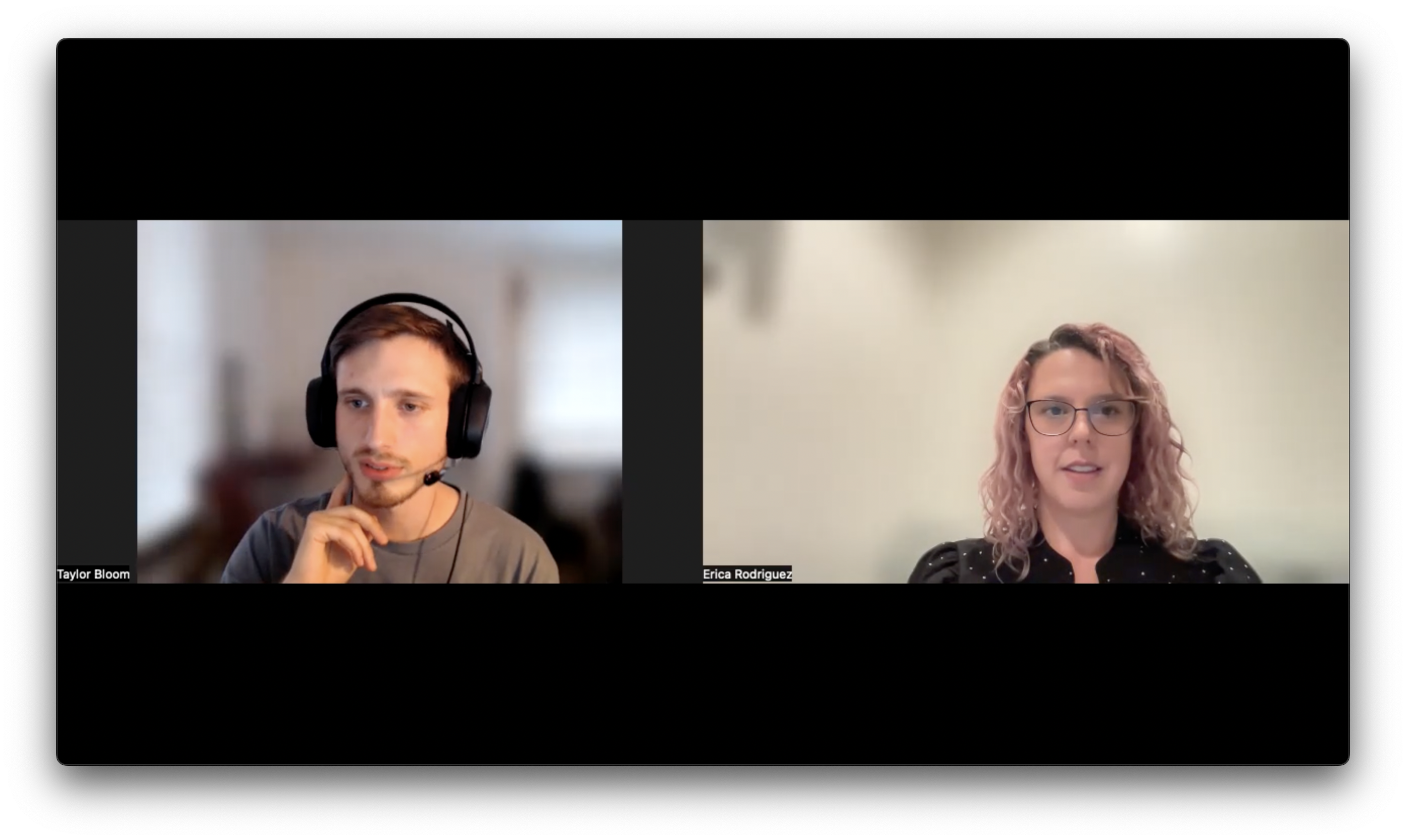 Interviews
I was able to recruit 6 participants who fit my survey criteria and conducted interviews to get a better understanding of the problem. I gained useful insights from people who are in various stages of their lives. Particularly the parents who used to be avid hikers, but are now juggling family life.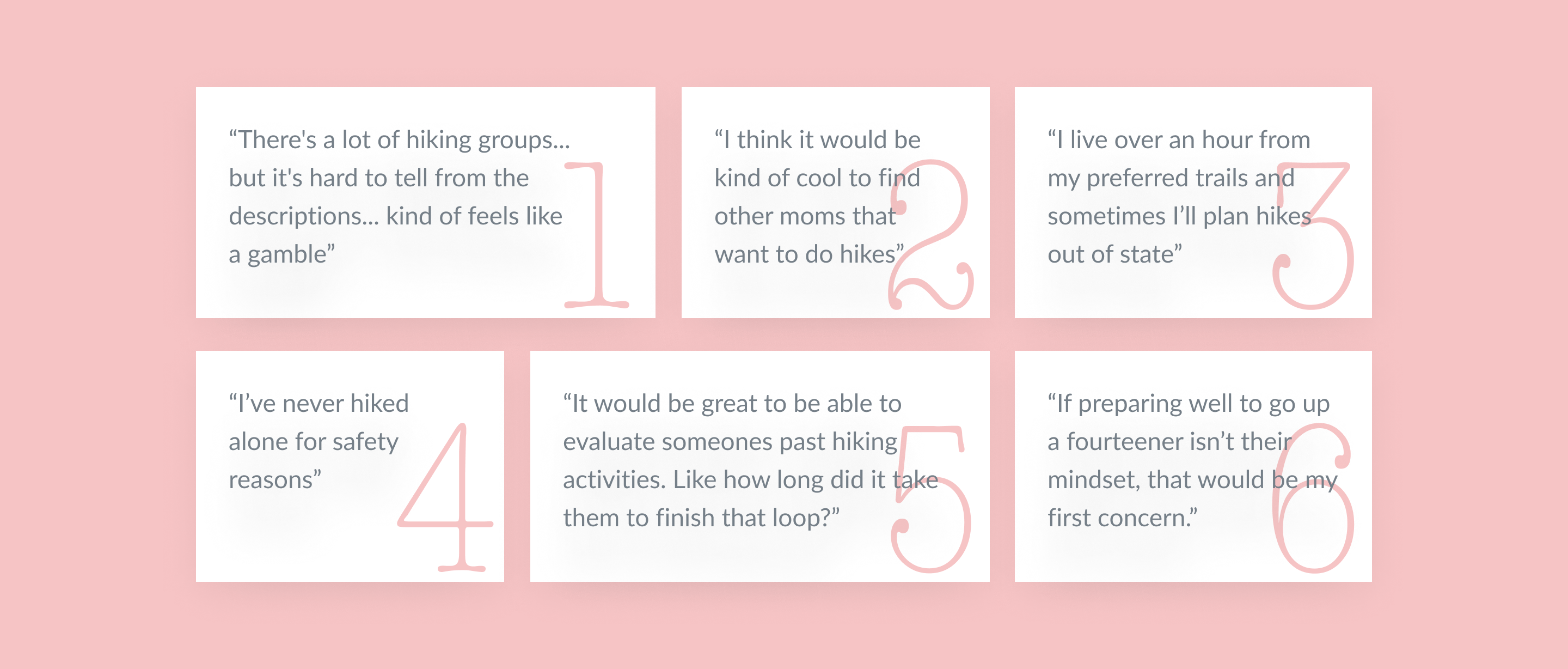 Research Synthesis
With all the notes and recordings from the interviews, I put everything in perspective, and synthesized the data, and created the affinity maps, empathy maps, personas, and HMWs.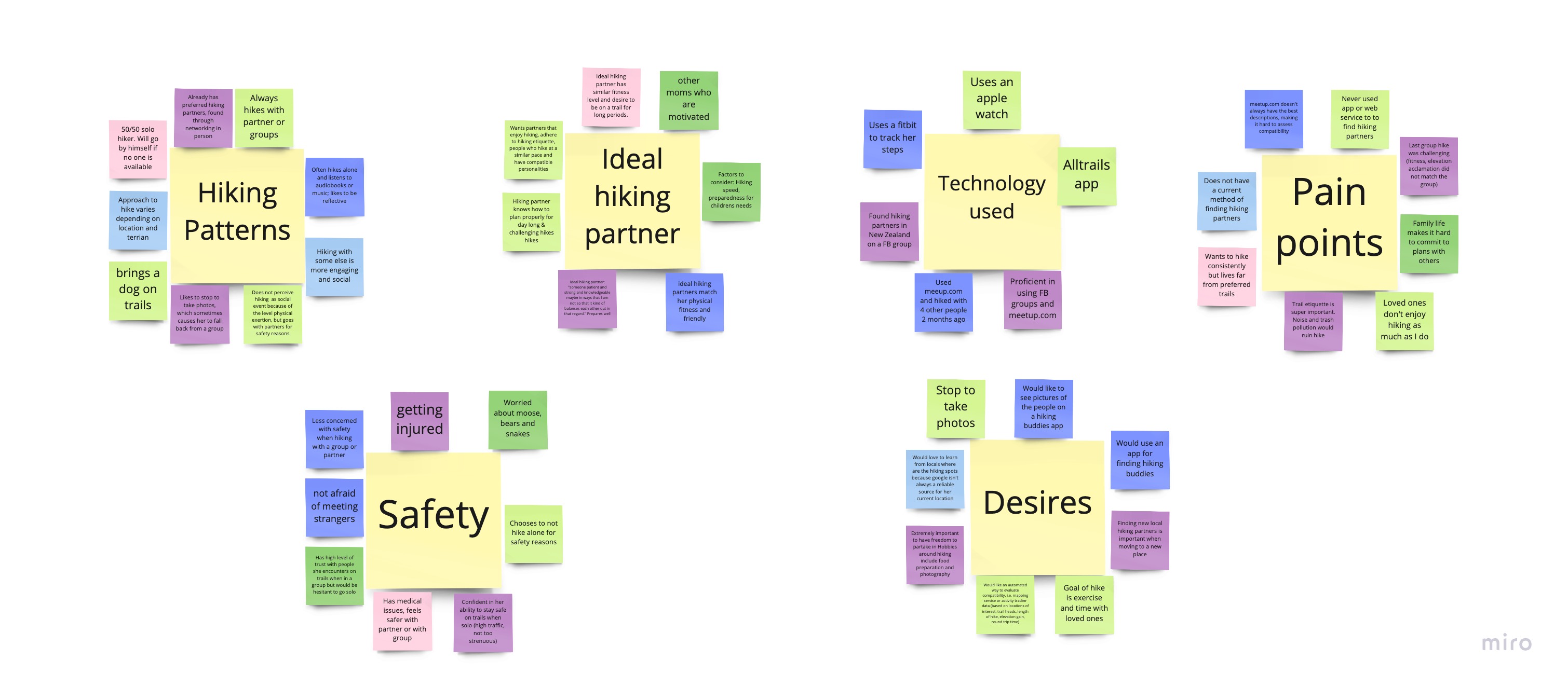 Affinity maps
I generated affinity maps with sticky notes abstracted from the 6 transcribed user interviews. I was able to narrow down all the data to six main categories.
Hiking pattern

Ideal hiking partner characteristics

Technology used

Pain Points

Safety

Desires
Empathy maps
My affinity map allowed me to identify 3 groups of people with similar characteristics, each with their own pain points and desires. It helped me put myself in the shoes of these users so that when brainstorming for new ideas I could think more creatively based on what they needed instead of working from my personal assumptions.
Personas
I wanted to form a deeper understanding of our users' goals, needs, experiences, and behaviors. So, I created 3 personas for each of our user segments. They were based on user interviews. I used these personas whenever I wanted to step out of myself and reconsider my initial ideas.
Bell - The Motivated extravert
Makes friends easily but longs for better hiking experiences with others

Mikey - The Analytical
Short on time and particular about who he hikes with

Alexis - The Parent
An avid hiker before having children and now wants to find parents who are like-minded

How Might We's (HMW's)
The final piece of my research was to synthesize this data, with HMW statements to communicate the most important problems users want to be solved. HMWs generated creative solutions and kept me focused on the right problems to solve.
How might we inform users about potential matches?

How might we help users connect with others by leveraging their hiking preferences data?
How might we help users plan and coordinate upcoming hikes with others?

How might we help users get motivated to find new hiking partners?
Brainstorm
All the research and synthesis provided me with enough insights to start sketching to generate ideas and establish concepts to tackle users' problems. This was a quick, fun exercise where I was free to explore both good and bad ideas. This brainstorming session put me on a path to exploring a way for hikers to find each other on a map.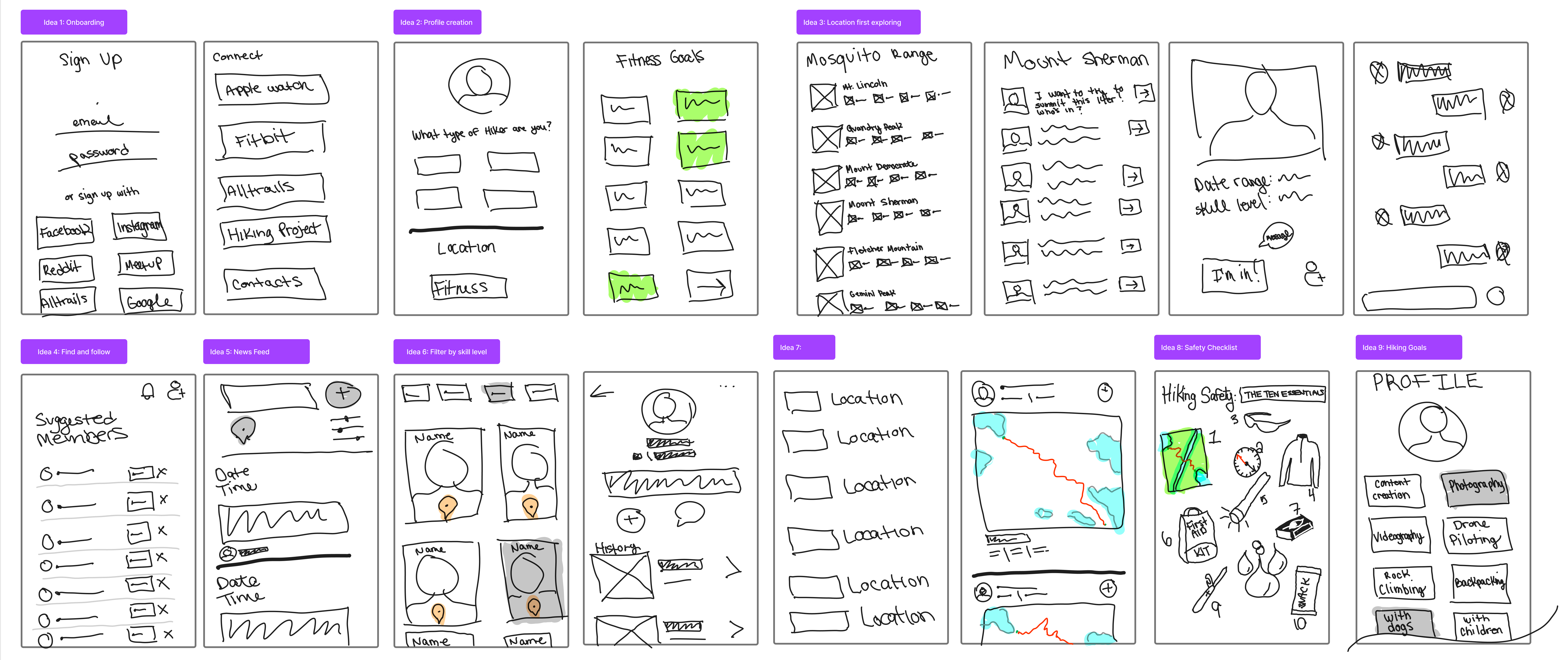 User Stories
User stories allow me to build a common language and a mental model of how I need to structure the product. User stories help me empathize more with target groups. With the user stories, I then started working on the MVP (Minimum Viable Product) by sorting the stories from highest to lowest priority to create fundamental values for users.
As a user,
I want to include hiking style and fitness goals so that I can be better matched with hiking partners.

I want to see potential friends' profile pictures so that I have greater trust that I am talking to a real person.

I want to have a direct message option so that I can confirm plans with matched users.

I want to be able to see nearby trails so I can see user activity in that area.

I want to see people's past adventures so I can be inspired to take action.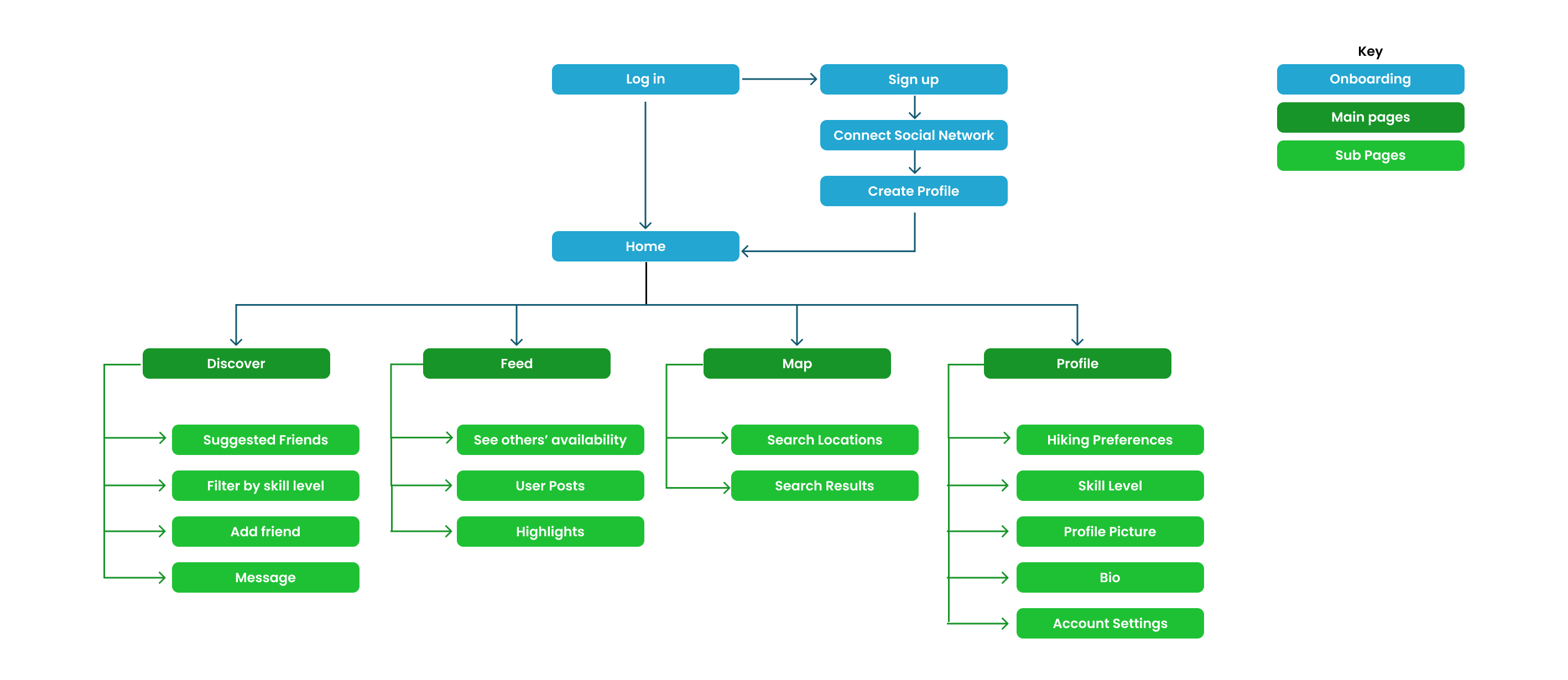 Sitemap
The next challenge was to create a bird's eye view of the app so I knew which screens to focus on sketching. In retrospect, I did not do a great job of incorporating the user stories in version 1. This led me to stray off the red routes and I found myself exploring goat paths and edge cases that did not belong in the MVP. I do love a good adventure, and I learned some important lessons along the way, so I didn't let this setback deter me.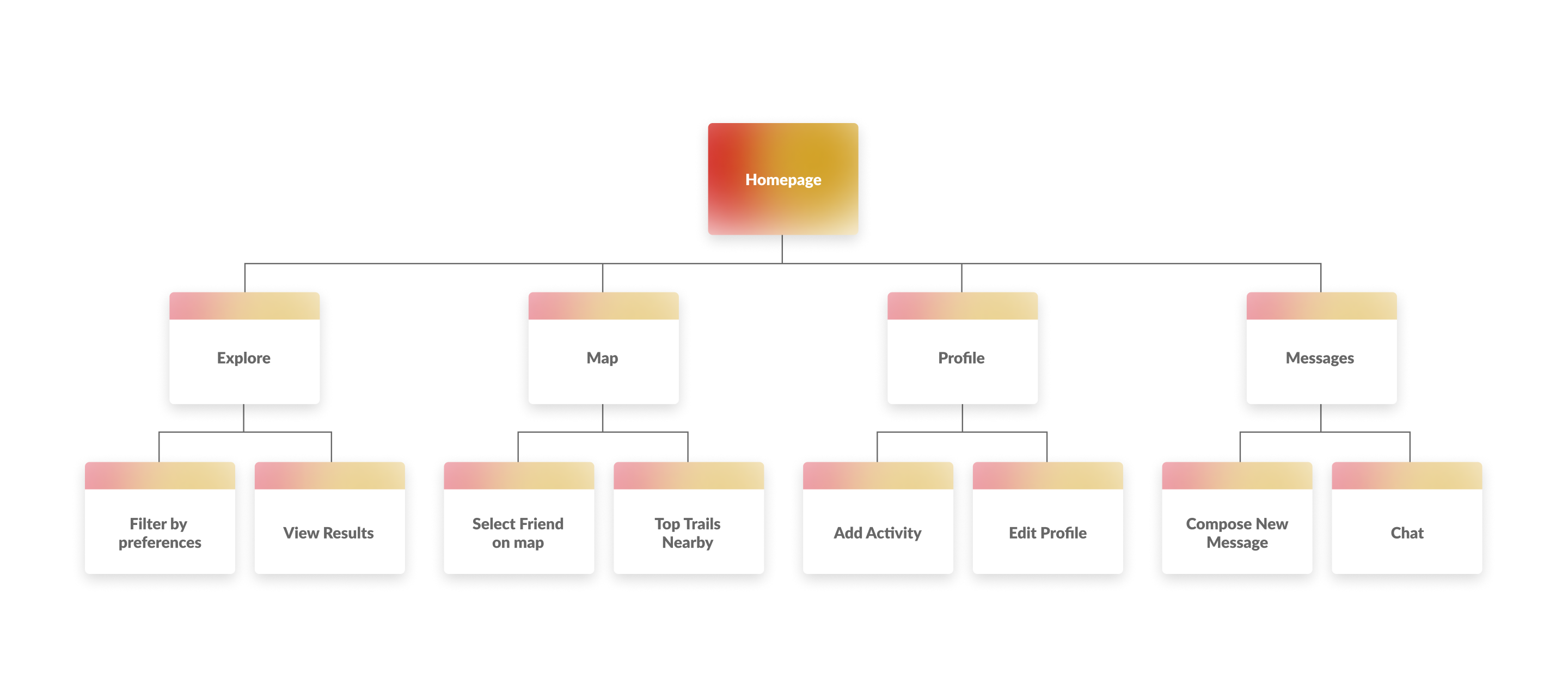 User Flows
My user flows helped me understand how I wanted each screen to be laid out in order for users to complete their tasks. From my MVP's I chose three user flows that were essential to Let's Hike:
01
Sign-up and set up hiking preferences
02
In the Explore tab, find someone specific by using the filter
03
In the Map tab, find and message a new friend nearby
Sketching
These early iteration sketches help flesh out ideas quickly allowing me to explore screen layouts for each stage of the user's experience. I thought about the 3 user flows that a user must follow for them to complete their task and for my product to be successful. As I sketched out the screens, I started to form a clearer picture of how the product navigation will function.
Low Fidelity Wireframes
I began working in Figma and brought the sketches into low-fidelity wireframes. By bringing those sketches into low-fidelity wireframes, I was able to clarify my thoughts and get a better understanding of how I wanted the final product to look and function.
Mood Board
Now that the app has a flow and structure to it, I pivoted to thinking about the look and feel of the app by creating a mood board.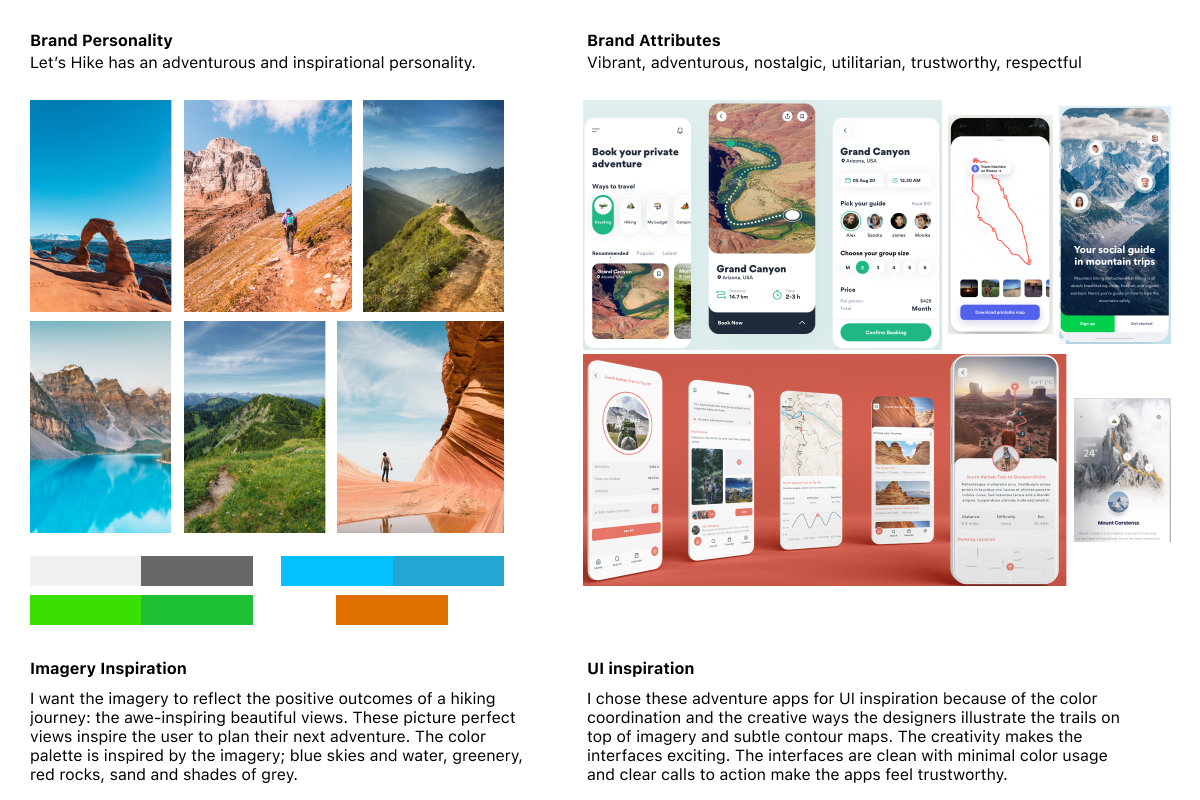 I created a style guide for the app to ensure that all screens have a consistent look and feel. The style guide includes information on fonts, colors, and other design elements. I had to time-box myself for this exercise, so I chose to create a simple wordmark as the logo.
As I worked on the style guide, I kept in mind the adventurous and inspirational brand personality. The style colors, fonts, and iconography evolved and changed as I iterated the designs. As I iterated, I always went back to my mood board to stay aligned with the brand personality and attributes.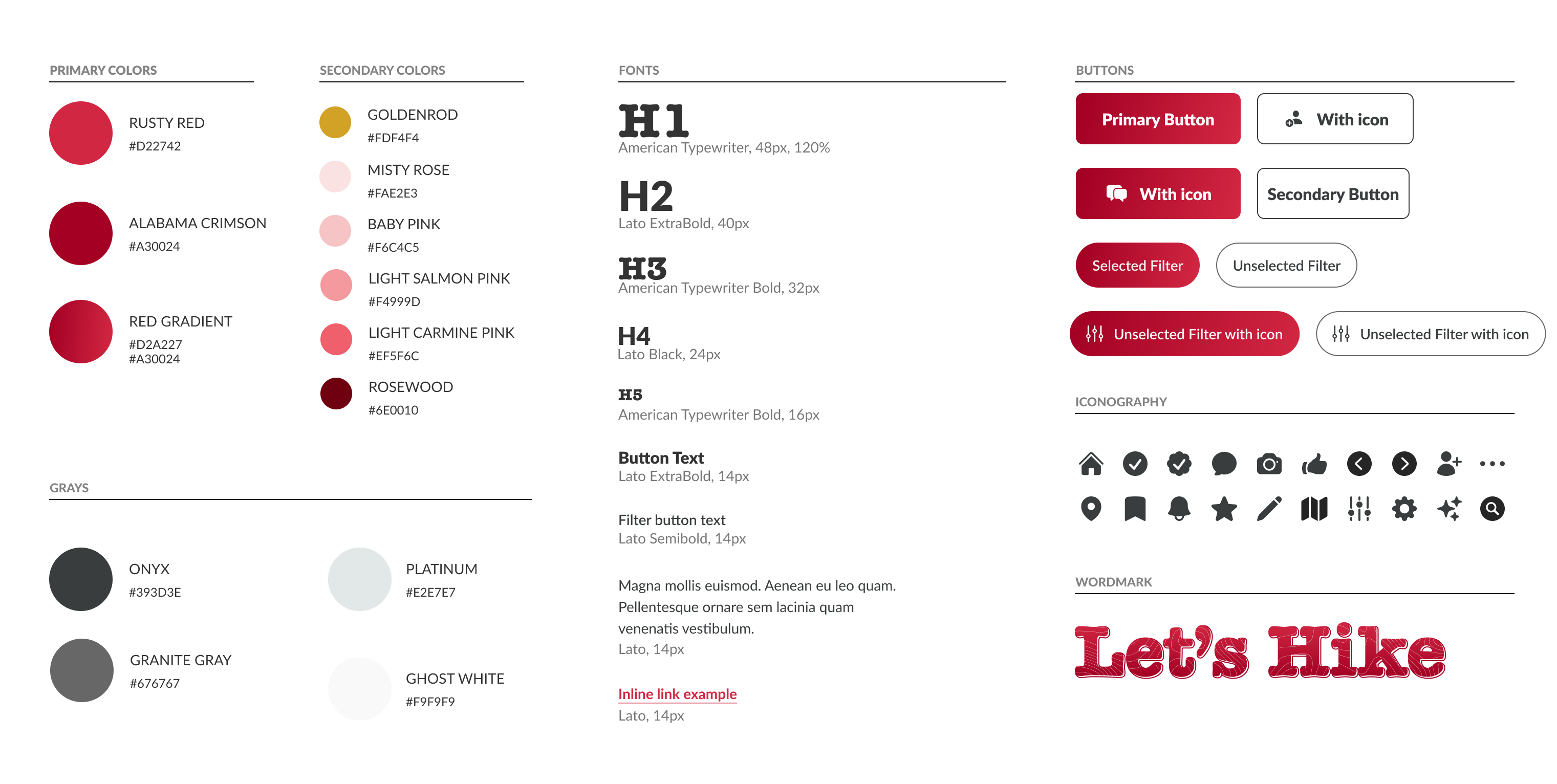 The next step was to take the low-fidelity wireframes and transform them into high-fidelity screens by adding in more detail. I worked towards making sure all the screens were unified in style and clear in action.
I added in interactions and flows to show how the user will interact with the app. By doing all of this, I created screens that are much more detailed and give a better idea of what the final product will look like and how it will behave.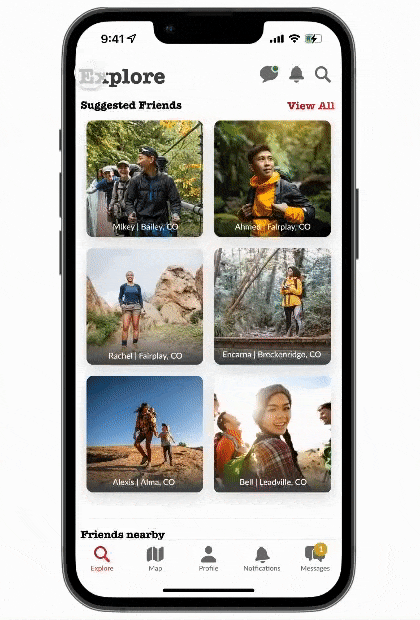 Prototype
After the high-fidelity screens were finished, I created a fully-functional, high-fidelity prototype using Figma.
Usability testing was conducted to understand the overall usability of 3 main flows:
1. Sign-up and set up hiking preferences
2. In the Explore tab, find someone specific by using filters
3. In the Map tab, find and message a new friend nearby
I conducted 5 remote moderated usability tests. Two people were previously interviewed in the discovery phase and three were new to this project. This was intentional to get some fresh perspectives. As the participants shared their screens and completed all 3 user flows. I was looking to discover initial impressions and usability issues, and hear observations and ideas for improvement. I was looking for any moments when they struggled or became frustrated. This helped me discover 3 main issues:
Issue 1
Setting up hiking preferences is difficult to navigate through
Solution
Keep the button that moves to the next screen fixed on the bottom so users don't have to scroll to see it

Categorize the options better to reduce the overwhelm

Make the activity tracker connection optional
Issue 2
On the Explore tab, the friend search filters are hard to find and users are frustrated with the available options
Solution
Bring the filter button to the main menu of the Explore page

Reduce the overwhelm by reducing the available options to age, gender, relationship status
Issue 3
On the map tab, users found the task of finding and messaging a friend to be to have too many steps
Solution
Simplify this flow by removing the pop-up menu

Change the location icon to avatars of suggested hiking partners nearby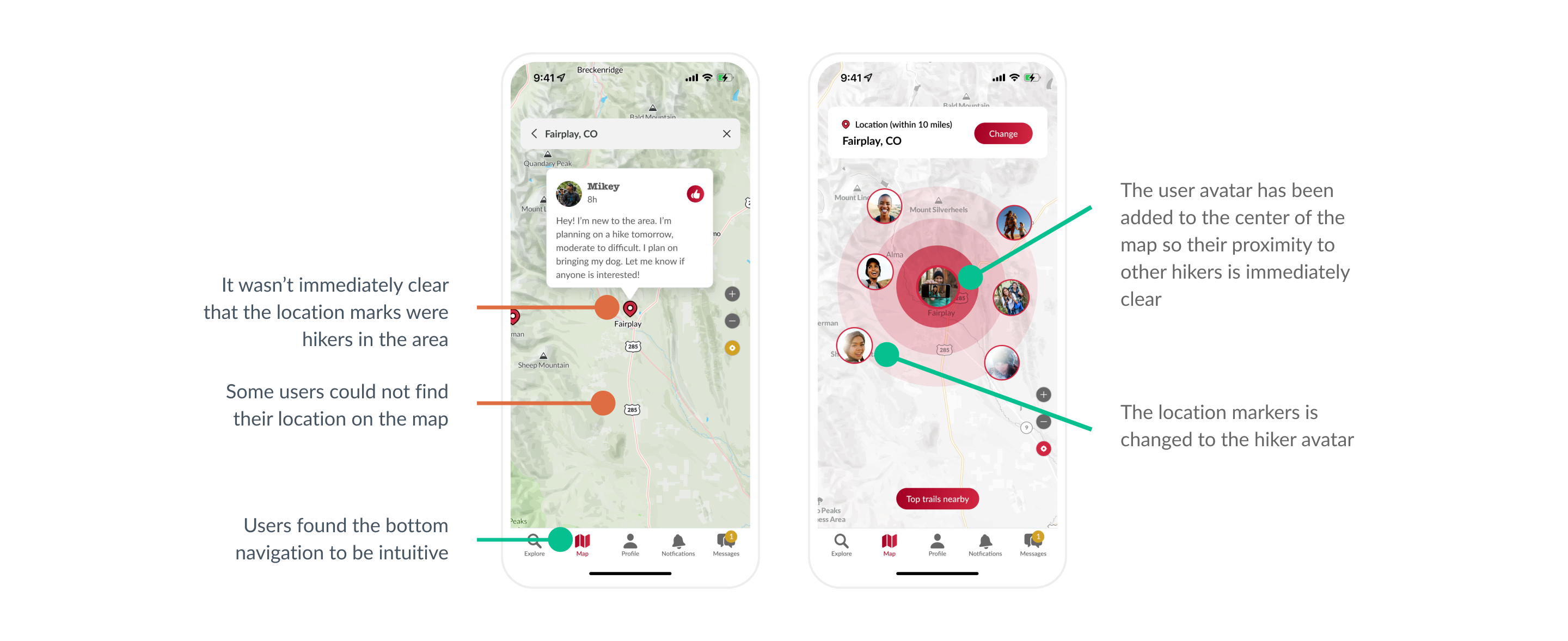 UX design is an iterative process, and so after completing the first round of usability testing, I moved forward with another iteration of the UX and UI design. As a result of these changes, the usability of the app has significantly improved.
The results of the tests showed the #1 critical issue is the process of setting up their hiking preferences. Many users felt overwhelmed by the options and had trouble locating the next button. I solved this problem by:
Make sure the "next" or call to action button is visible above the fold

I rewrote and reorganized the preference tags.
While users responded positively to the UI, there were elements I took the initiative to improve on:
Recolored the maps to match my brand colors

Added a couple of illustrations to make the app feel more vibrant with some additional pops of color
Final prototype
You can click through all 3 user flows ☺️
Next steps
Digital products are never "done." They need to constantly evolve to meet user needs and business goals. Let's Hike is self-initiated so I had to time-box myself, but if given more time with the product I would have:
01
Included an education section on hiking safety and trail etiquette to be more inclusive and welcoming to beginner hikers
02
Added a calendar feature to help the user plan their adventures with other hikers
03
Conducted more rounds of useability testing and iterations
Users come first
I couldn't have come this far without the help of remote interviews and usability testing. Seeing the product from a user's perspective, I challenged myself to ask the same question on every page of the app: does the user know where to go next from here? If not, what do I need to change to do that?
Take a step back
I got excited with the ideas I generated in the ideation and sketching phases and ended up pursuing a dead end for longer than I probably should have. Next time I have doubts early on about a user flow, I will go back to the drawing board and sketch out some new ideas to see if I can unearth a simpler, more effective solution.
Detail matters
I learned the writing aspect of UX design is just as important as the visuals. One of the biggest frustrations communicated by users was that the verbiage on the walkthrough screen was overwhelming and confusing. So I made sure to dedicate some time to rewriting for the next iteration.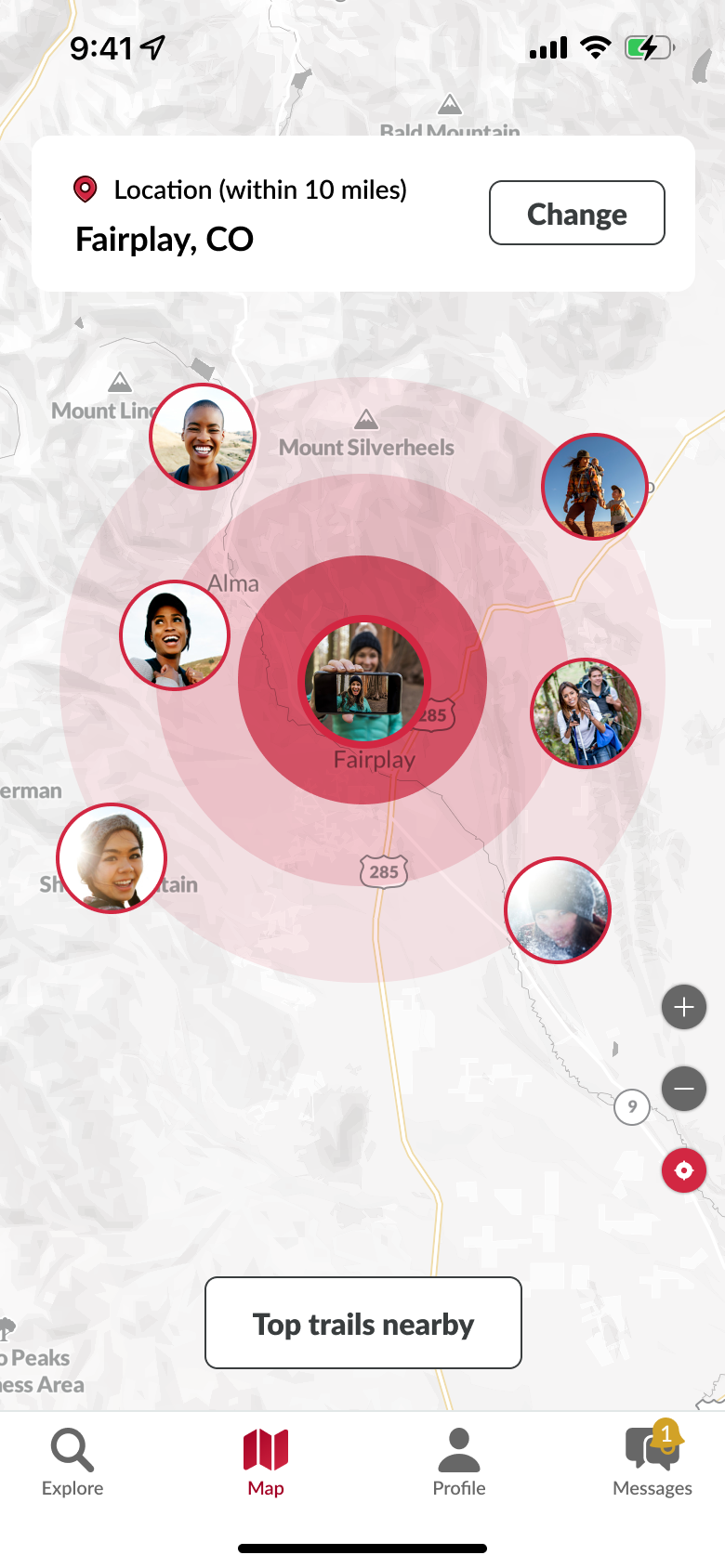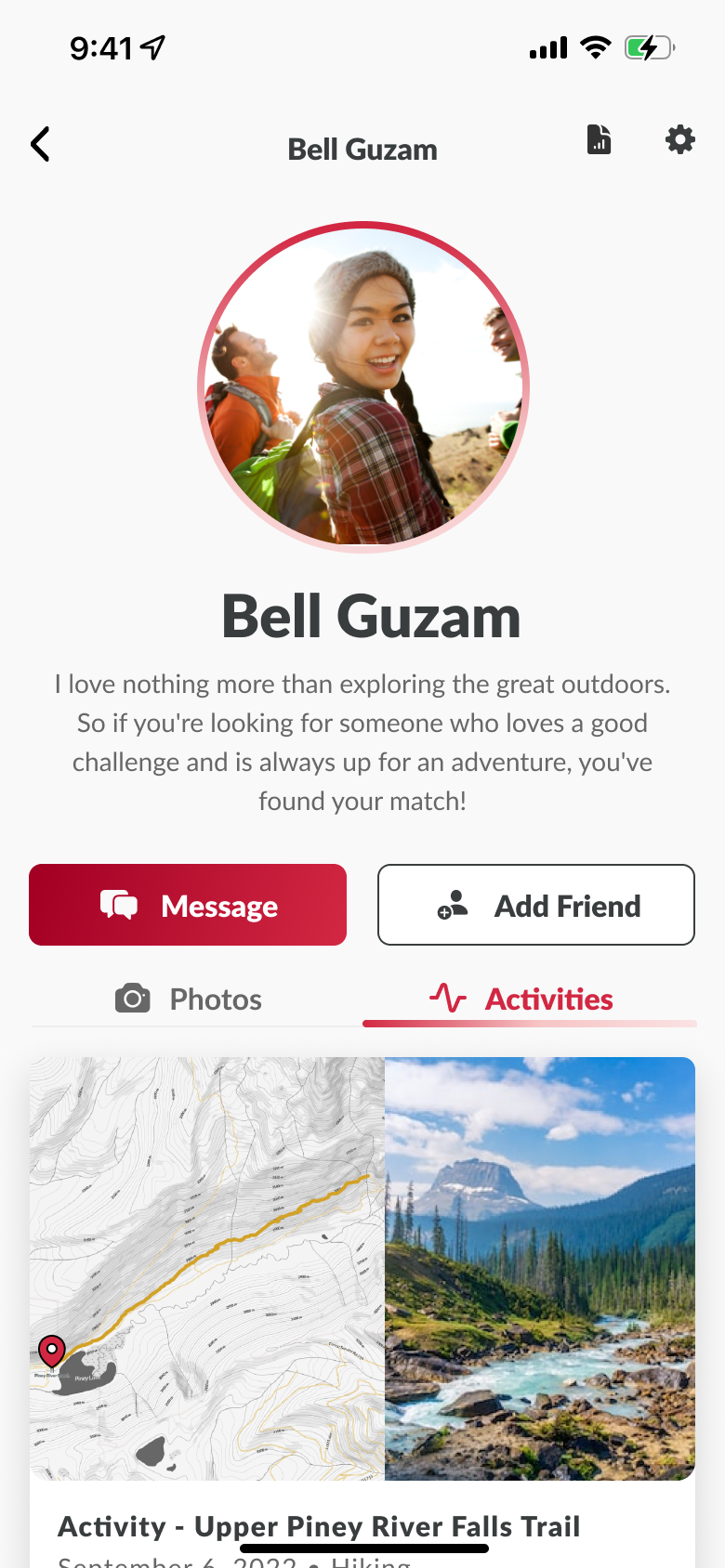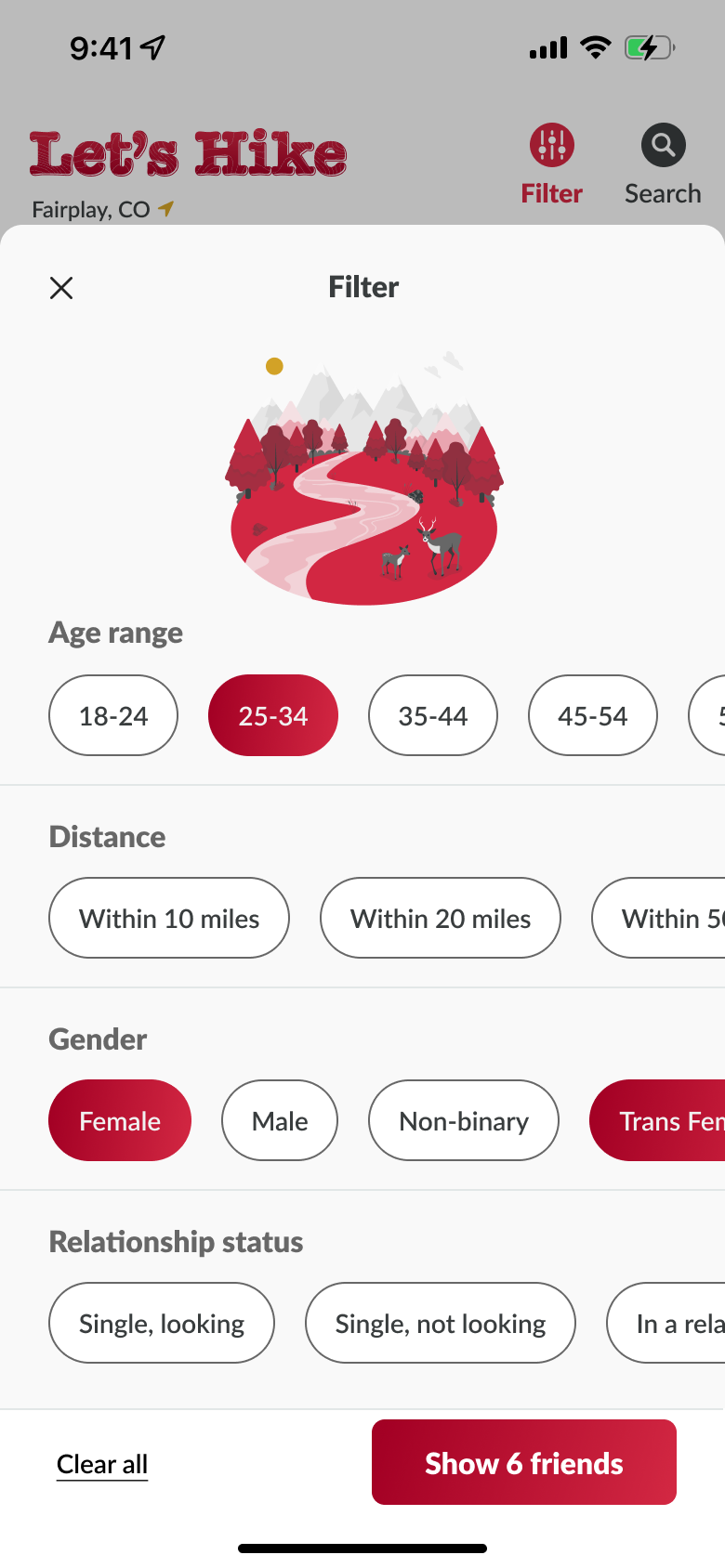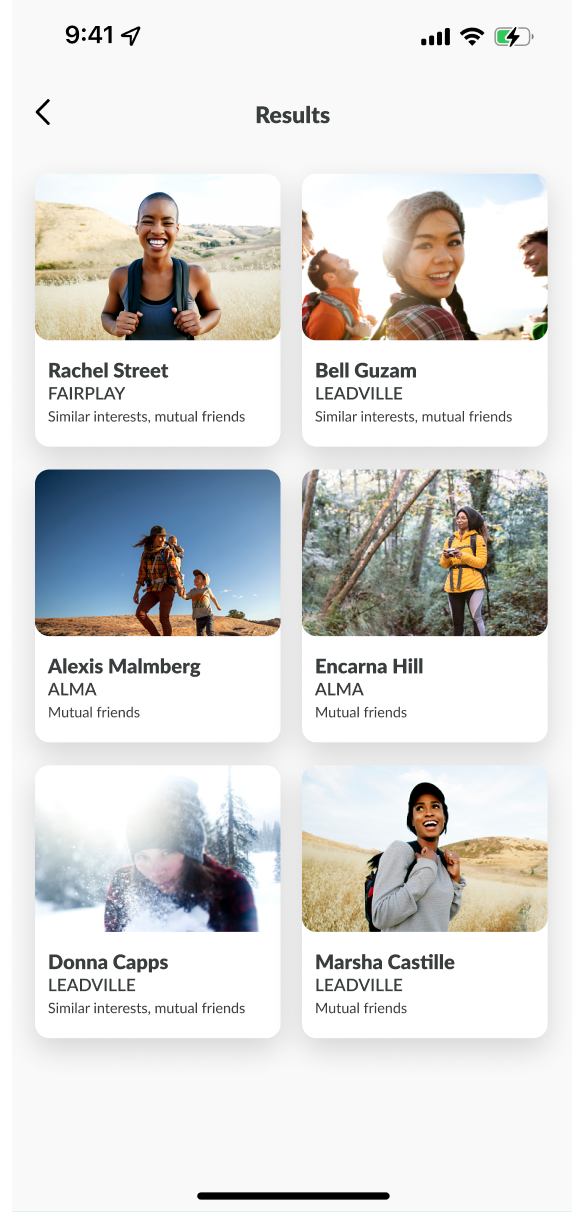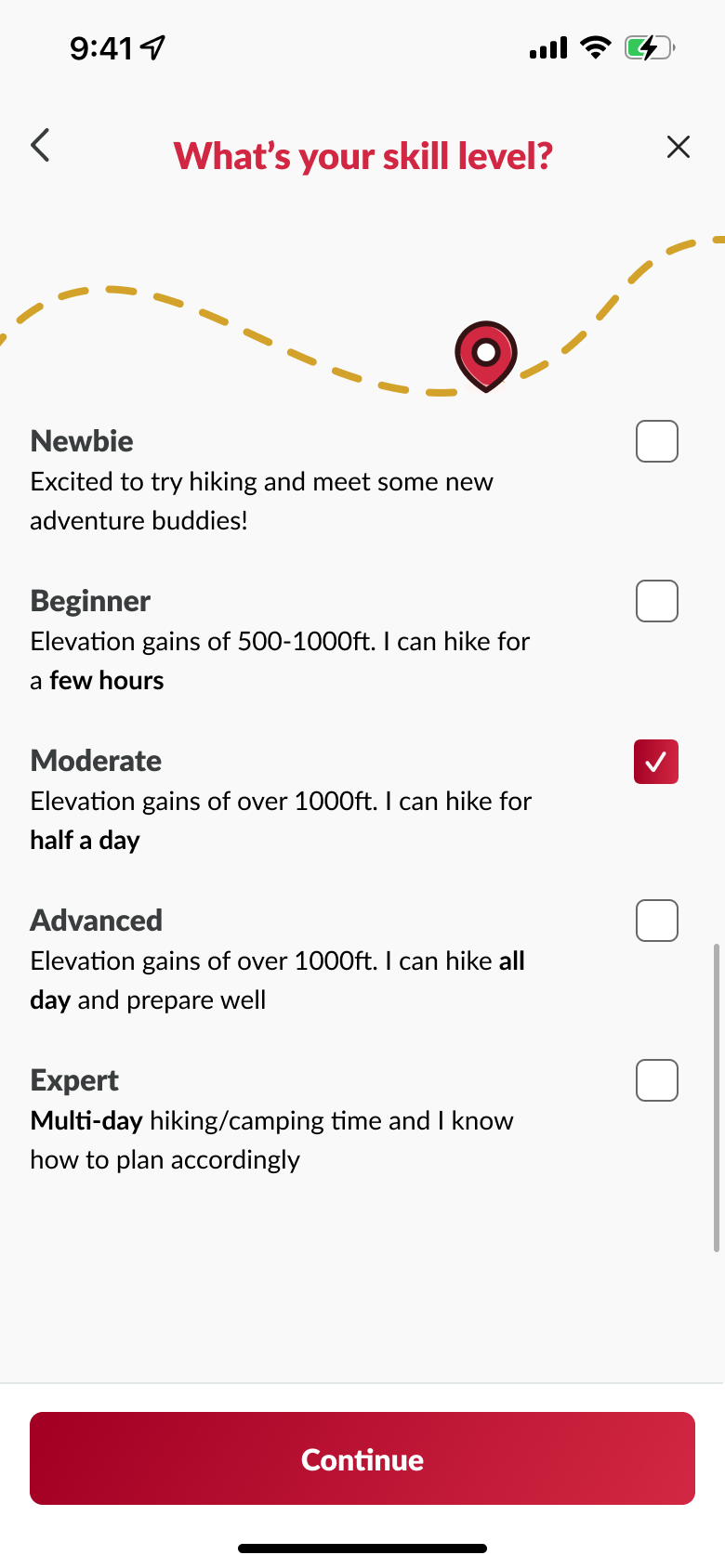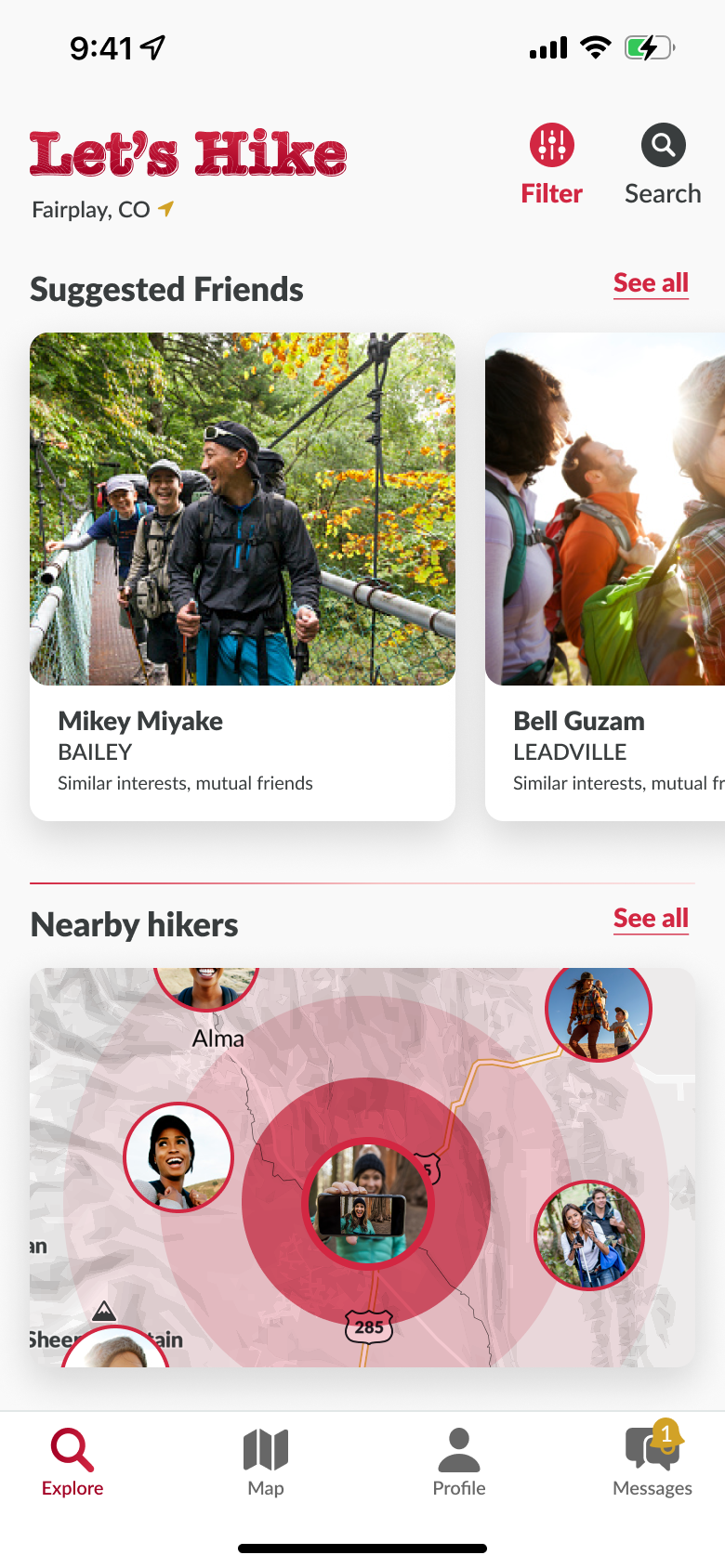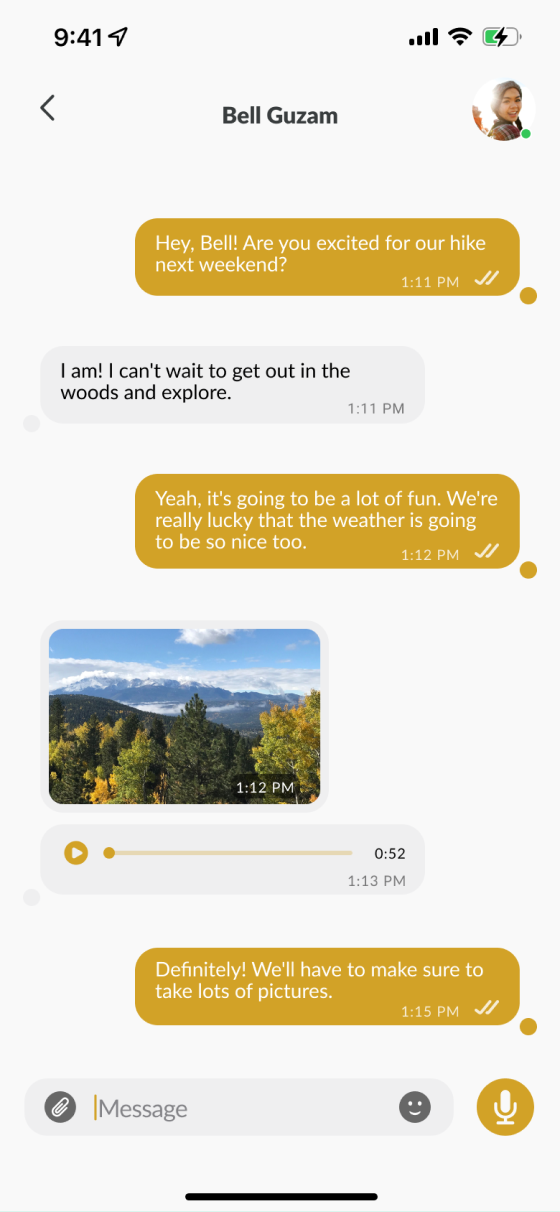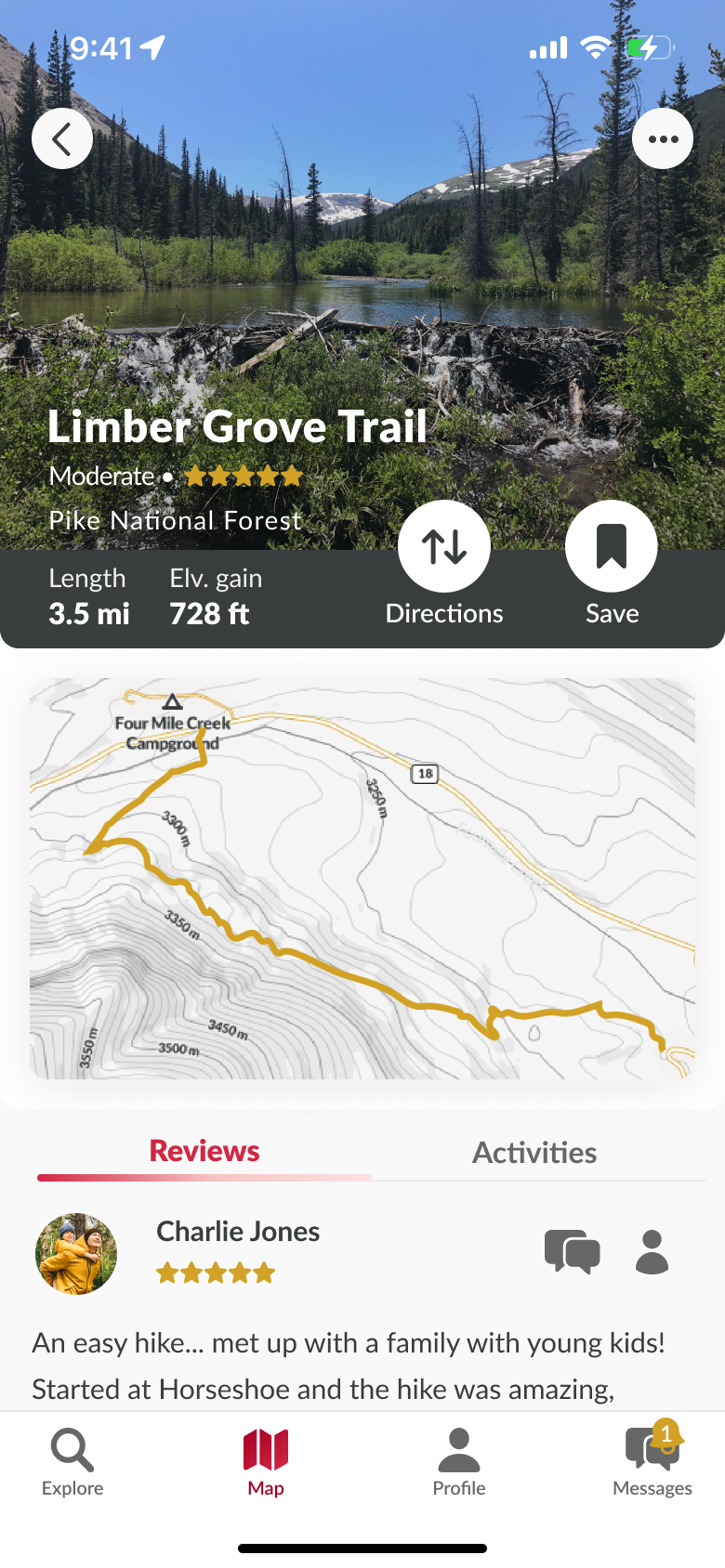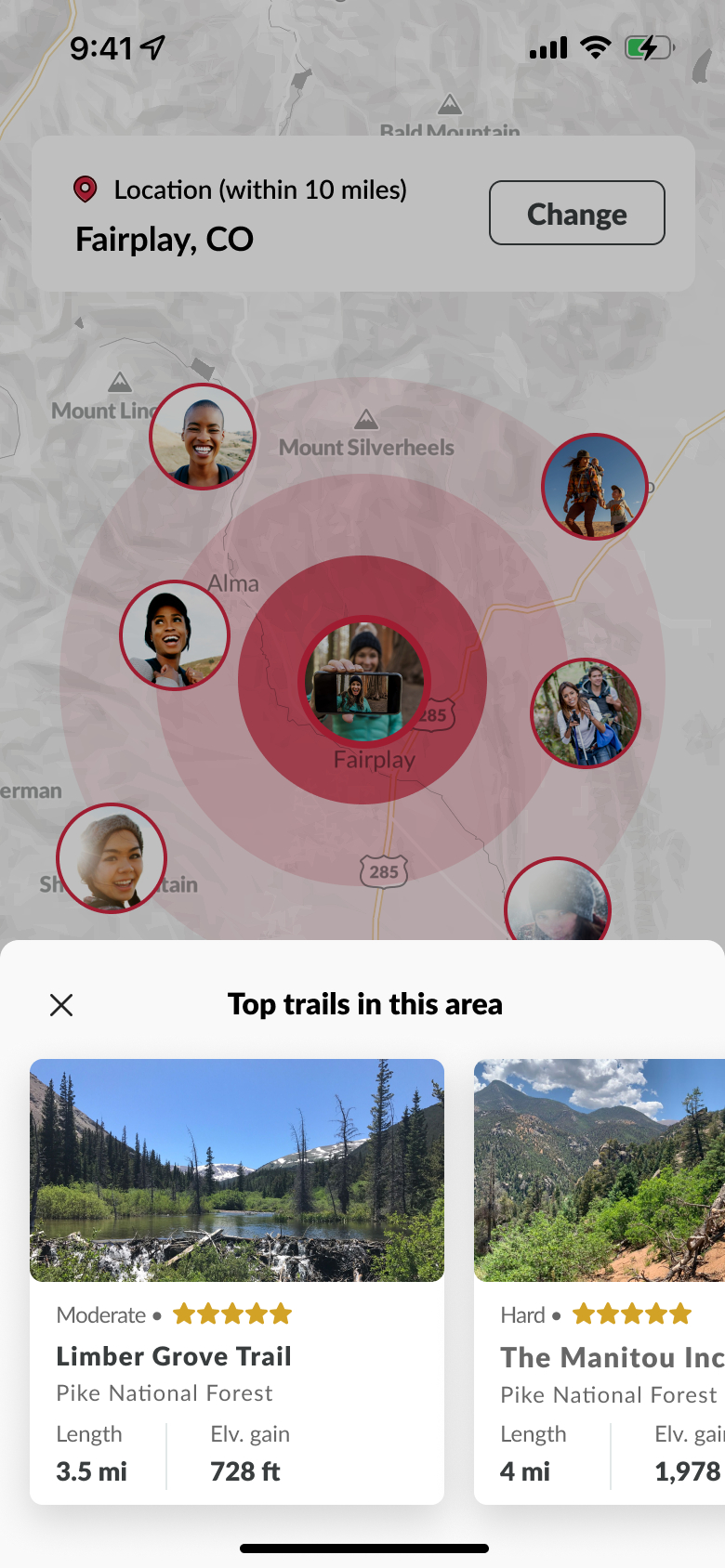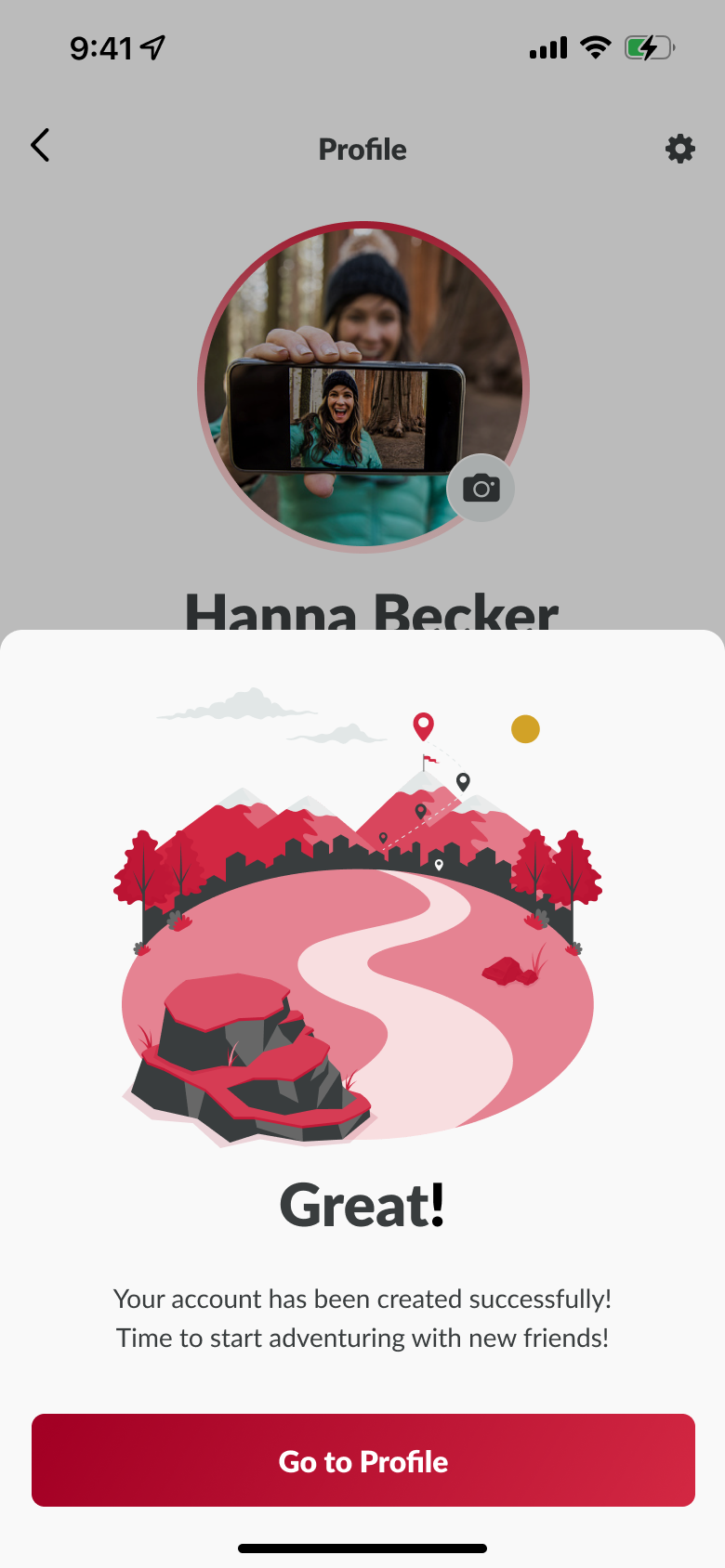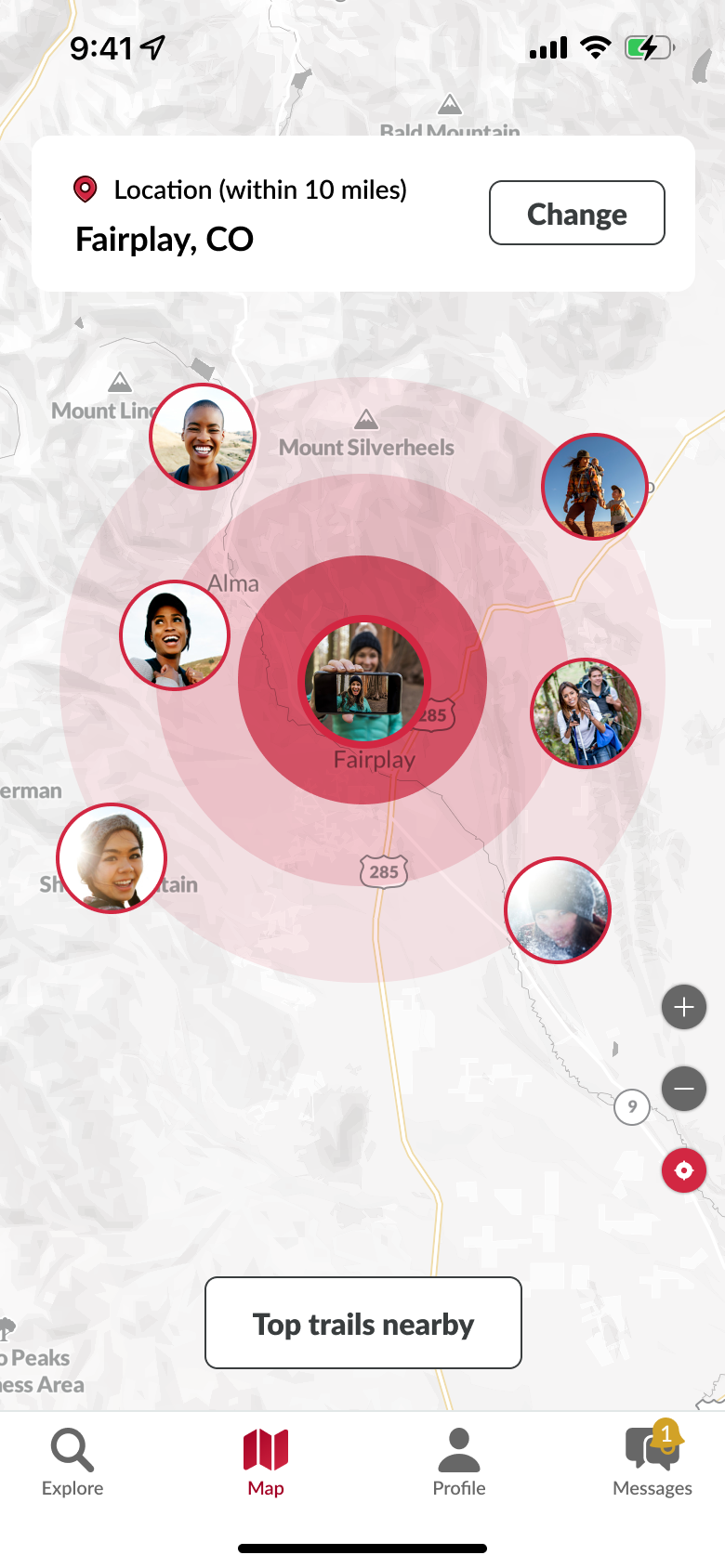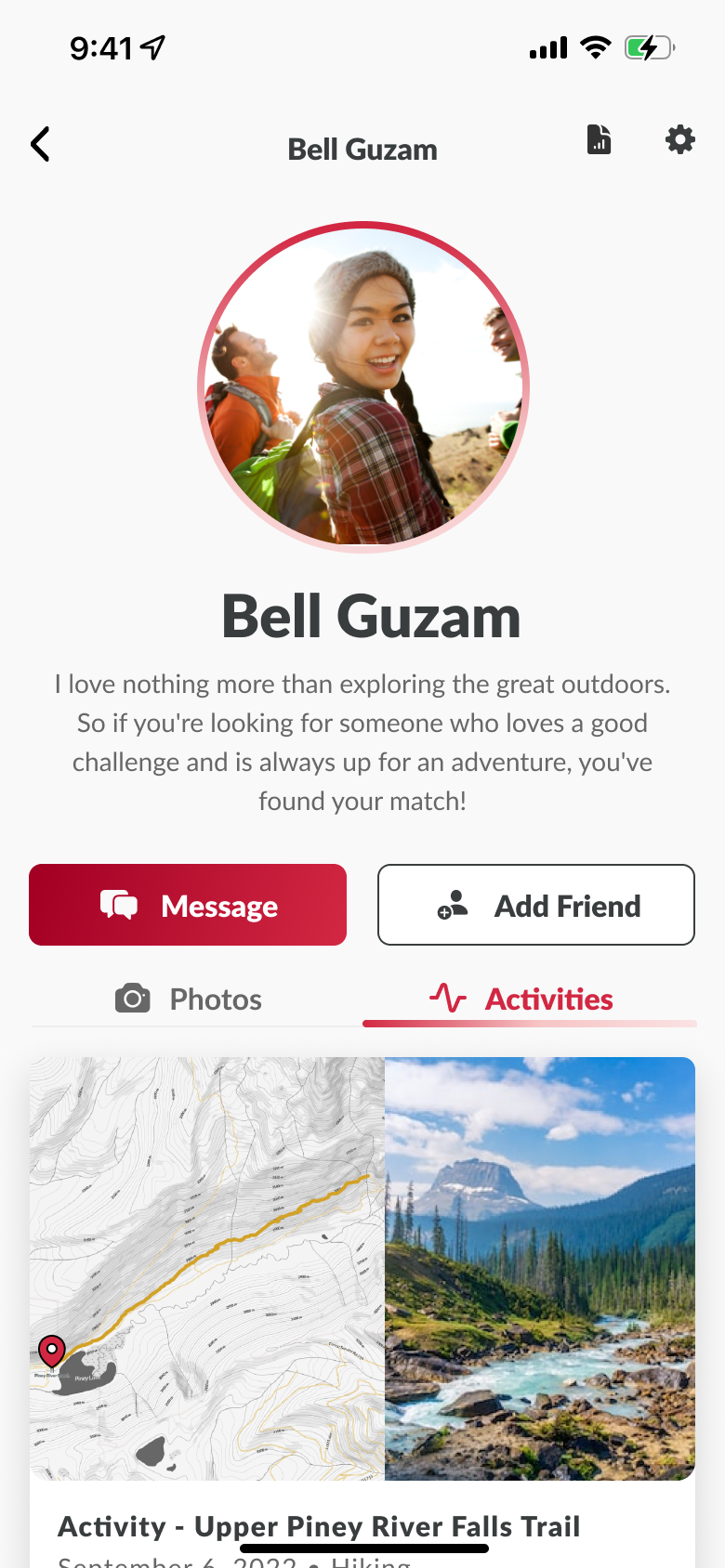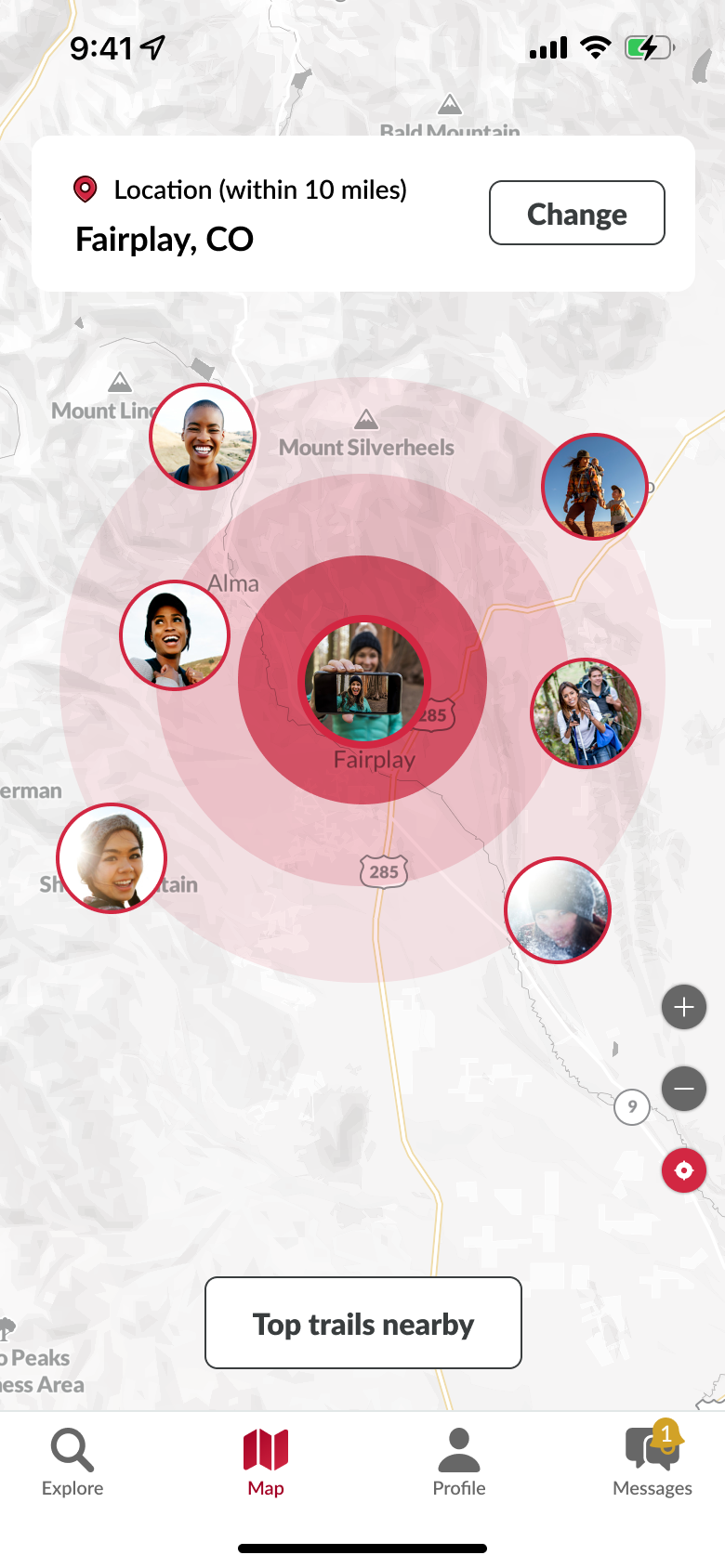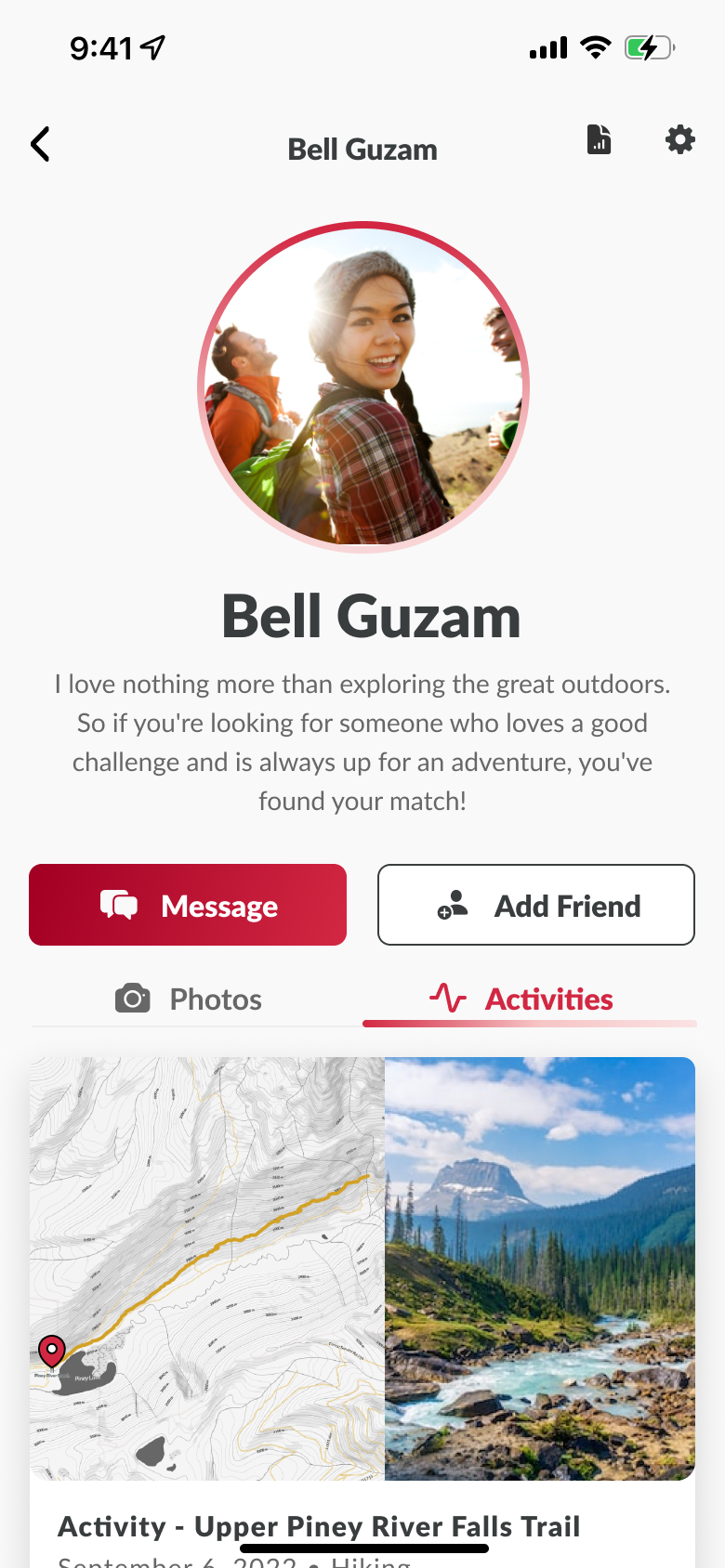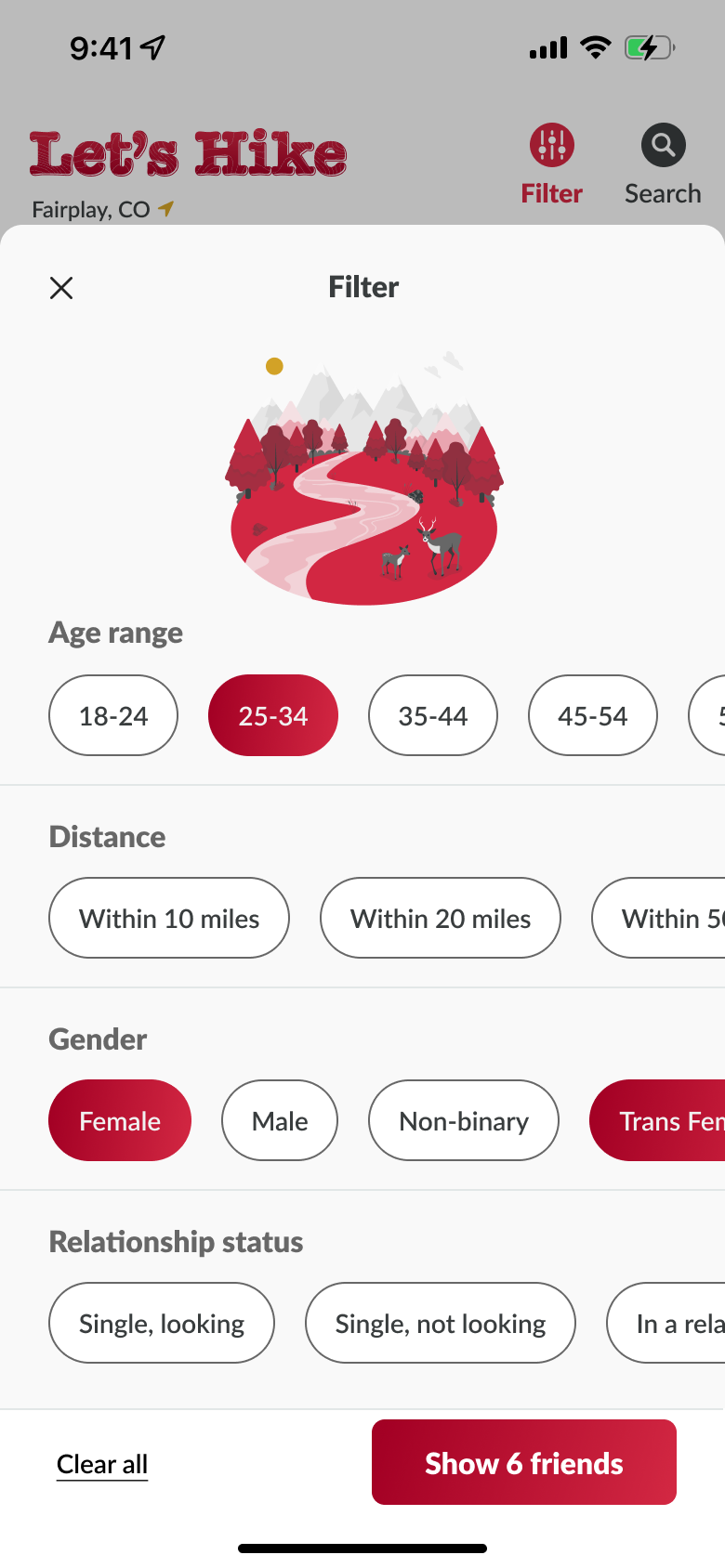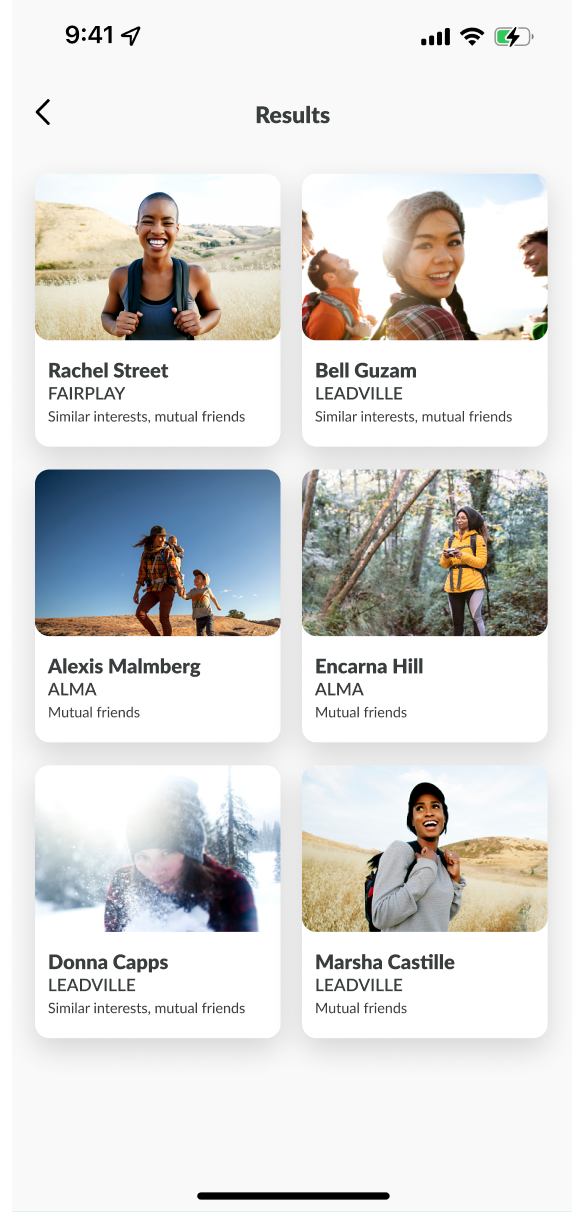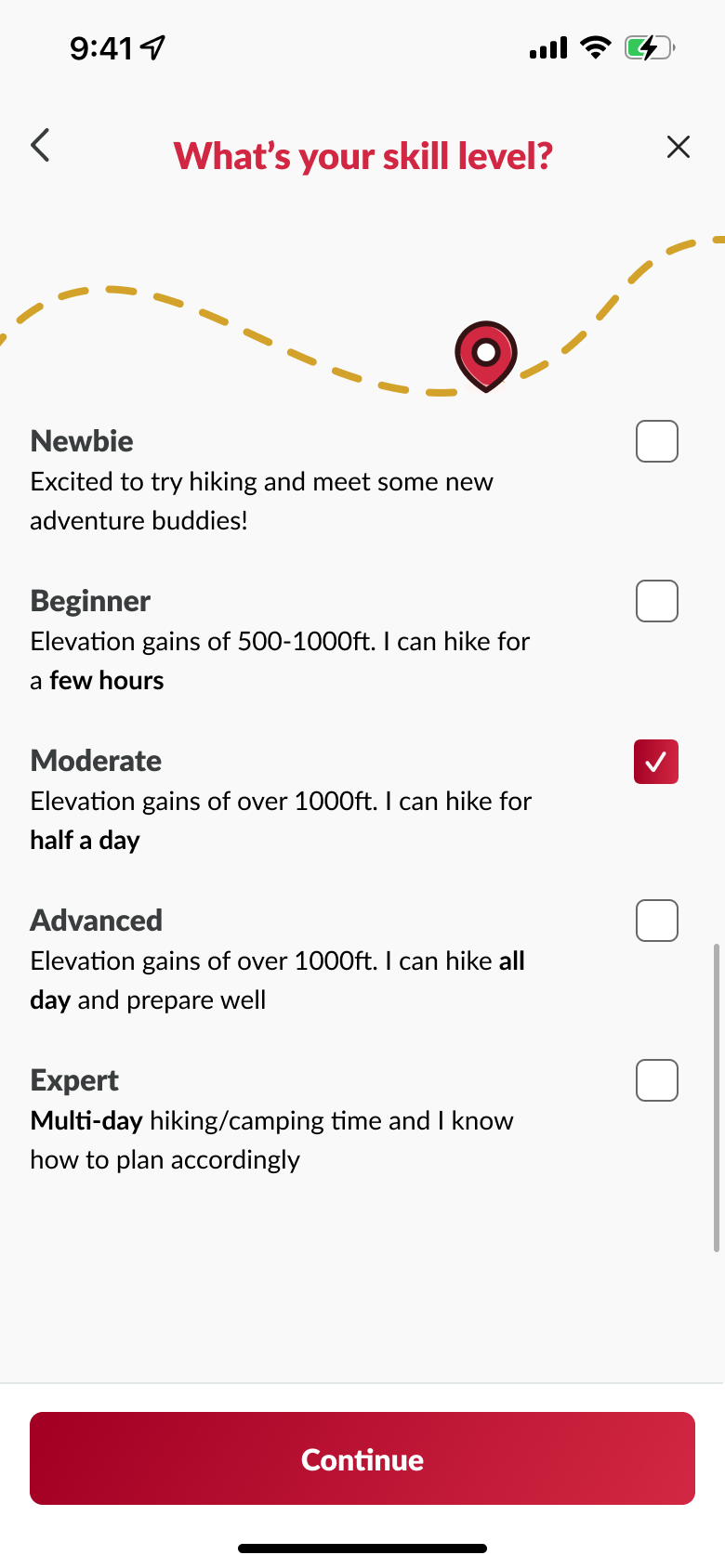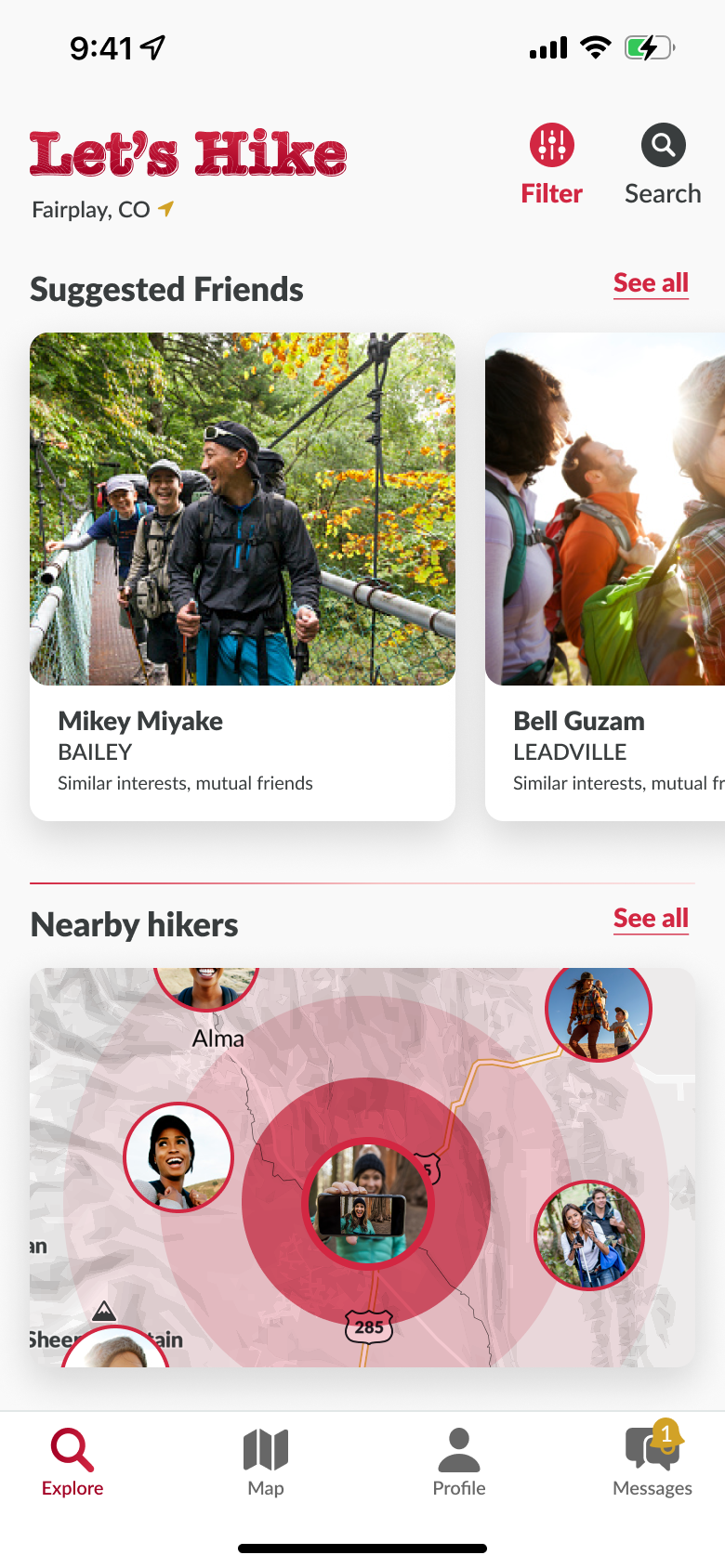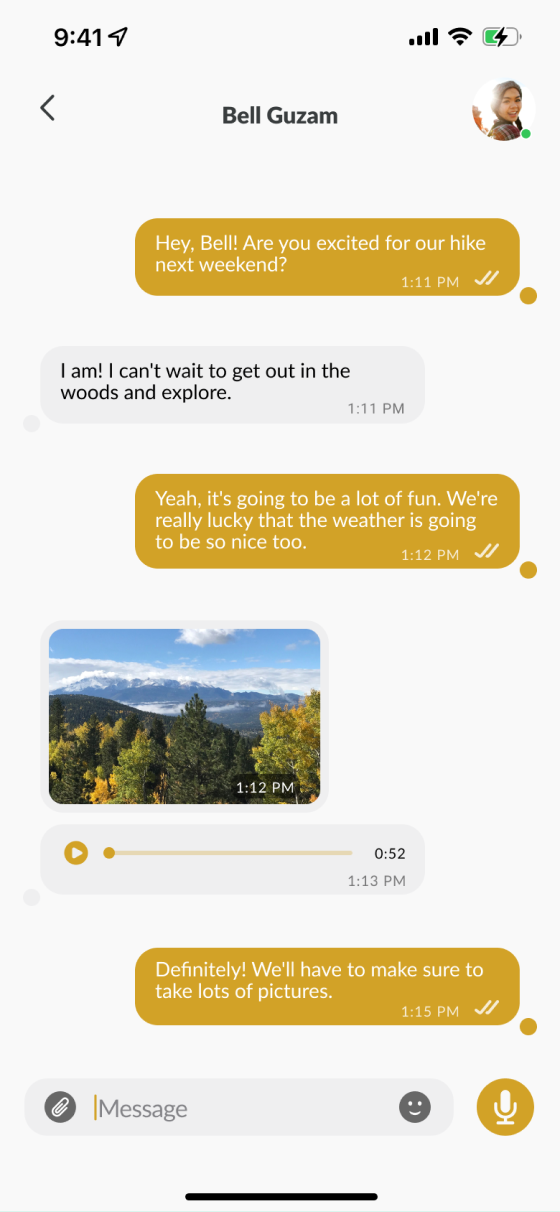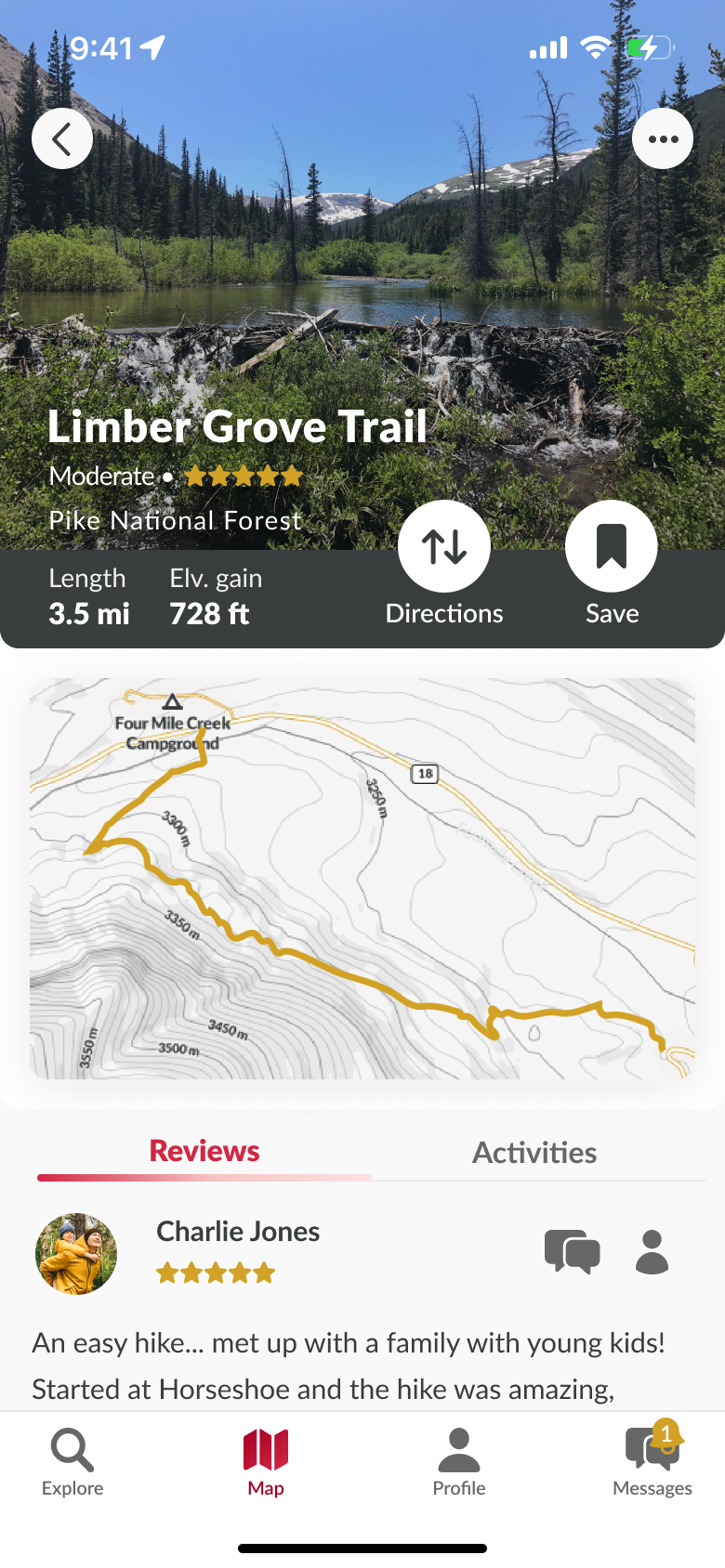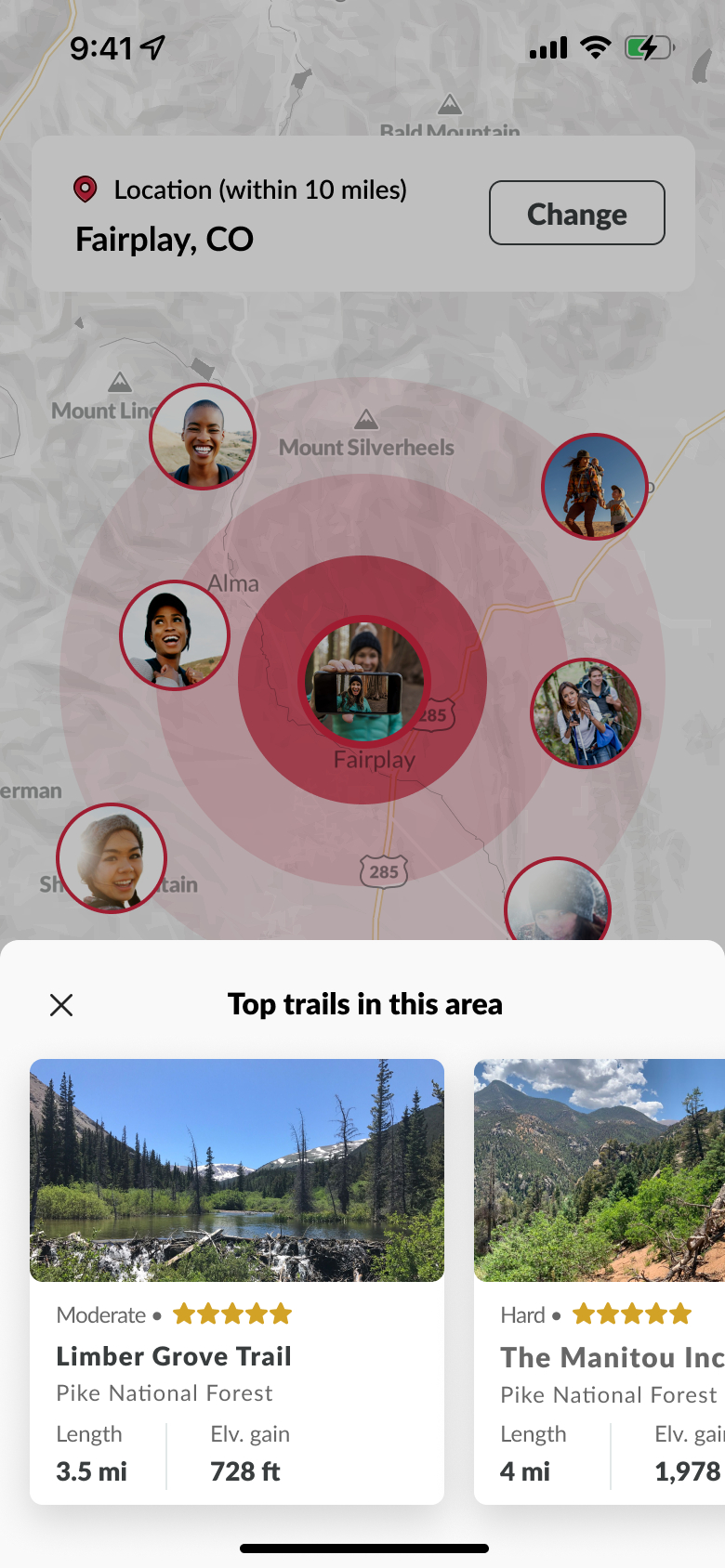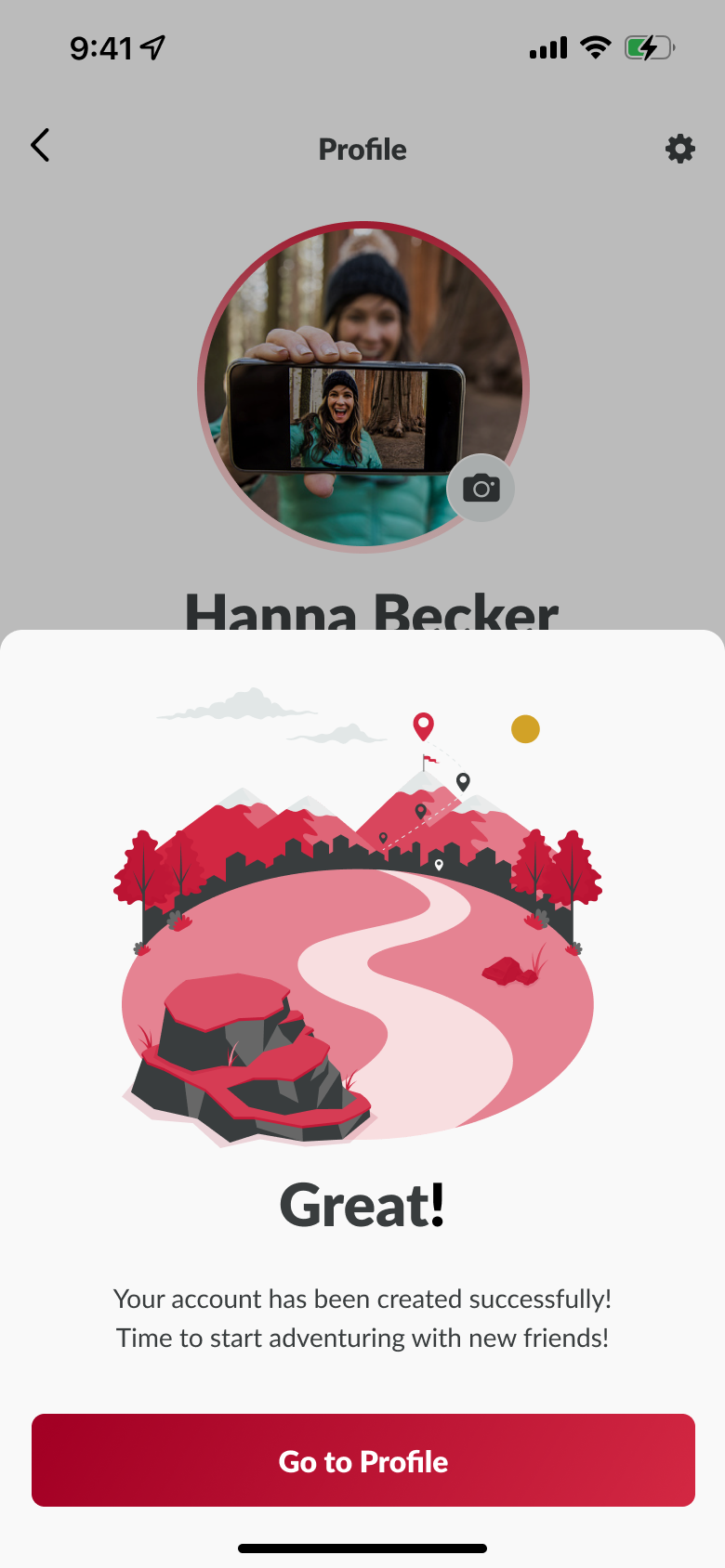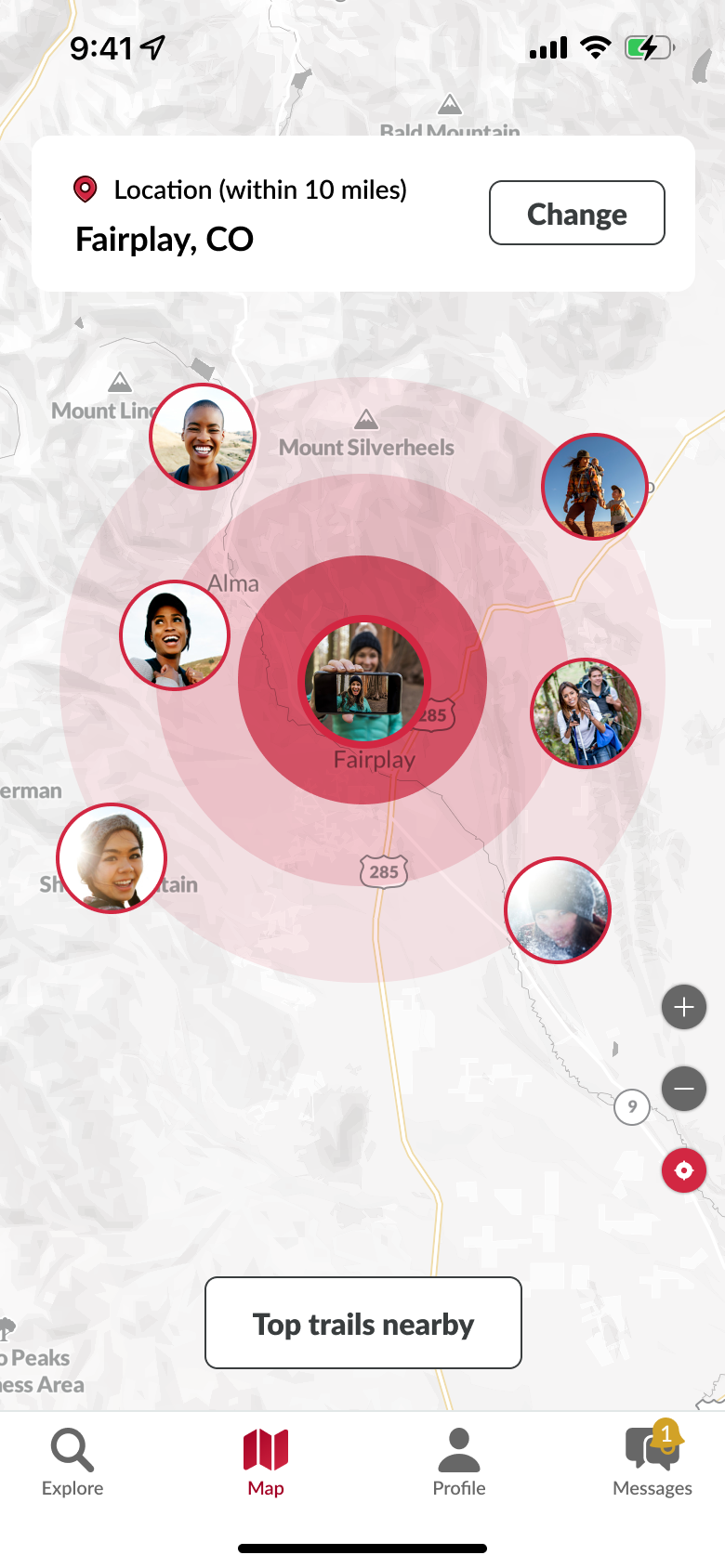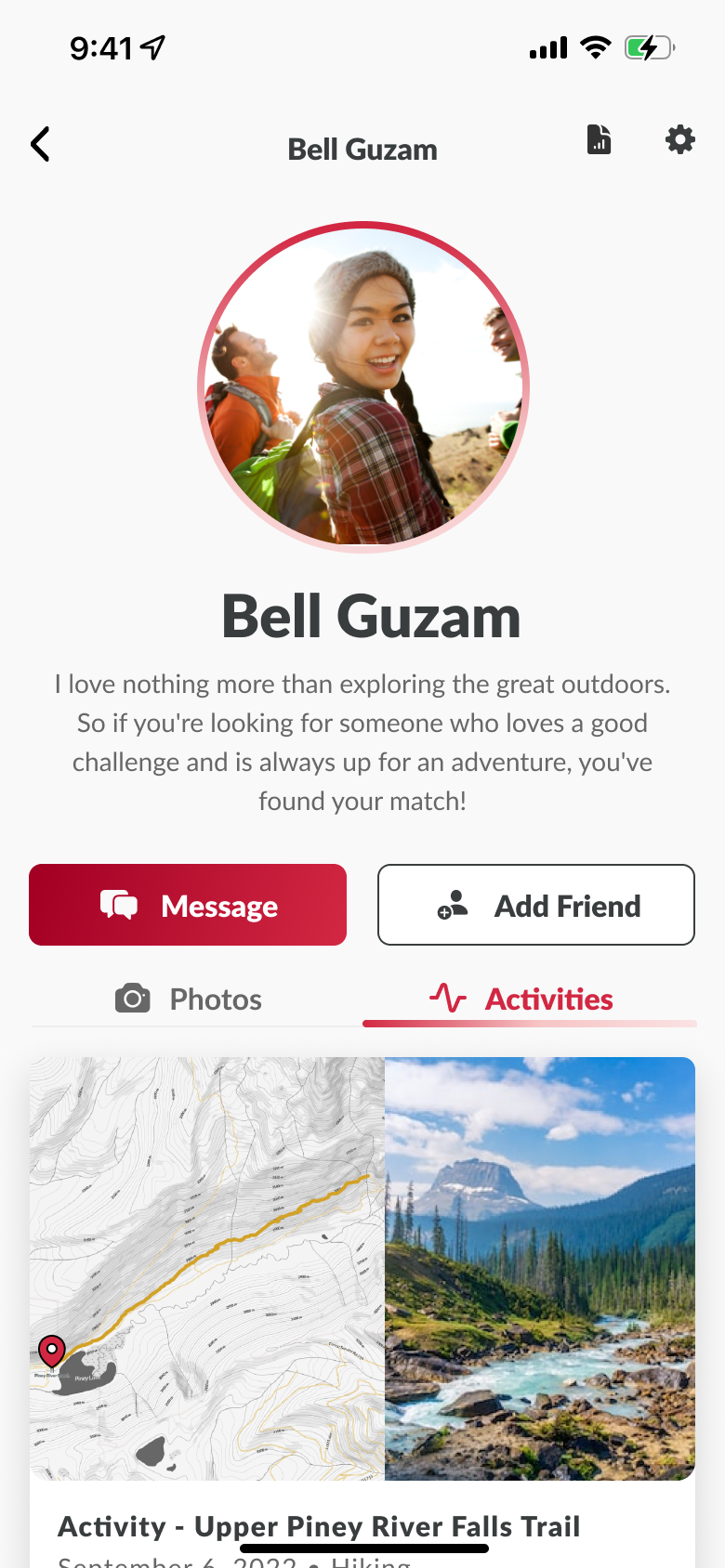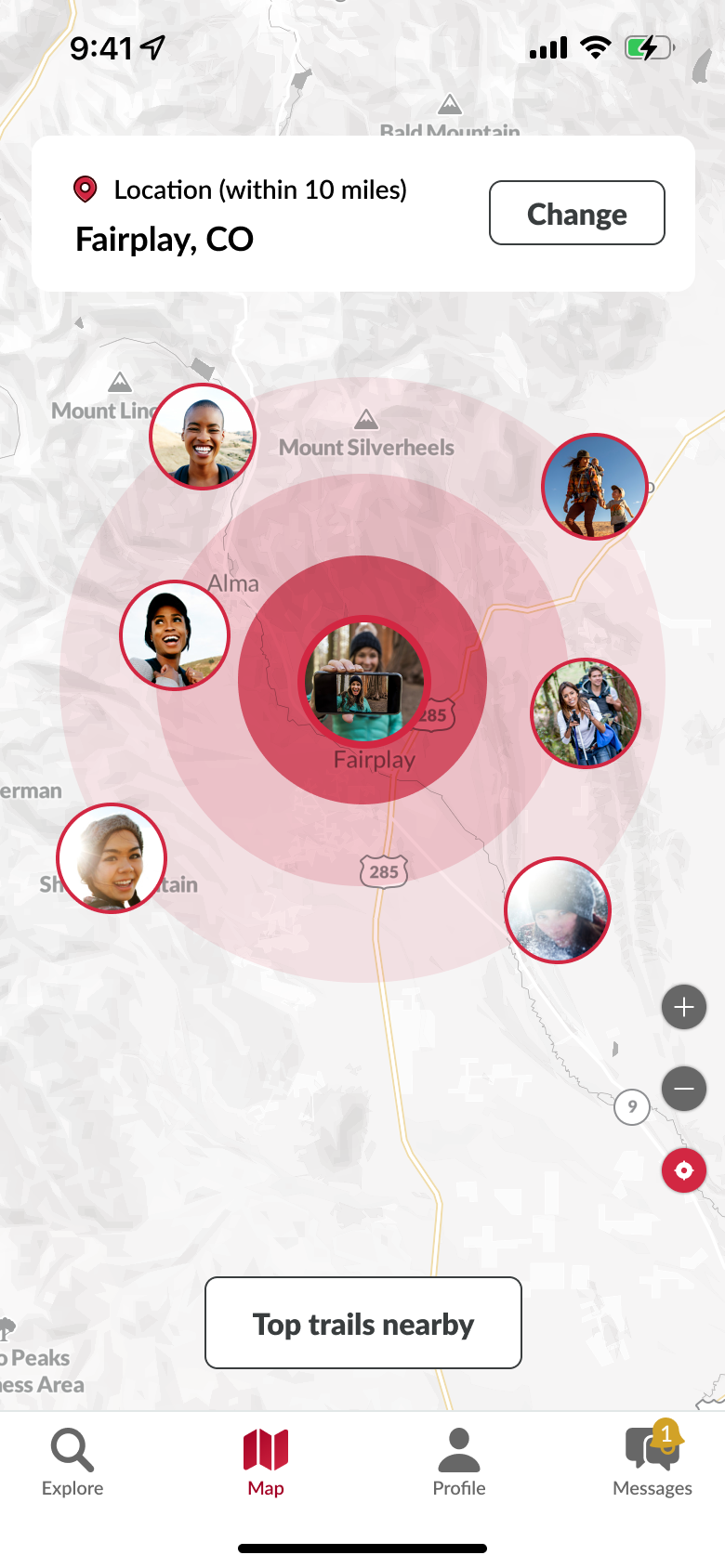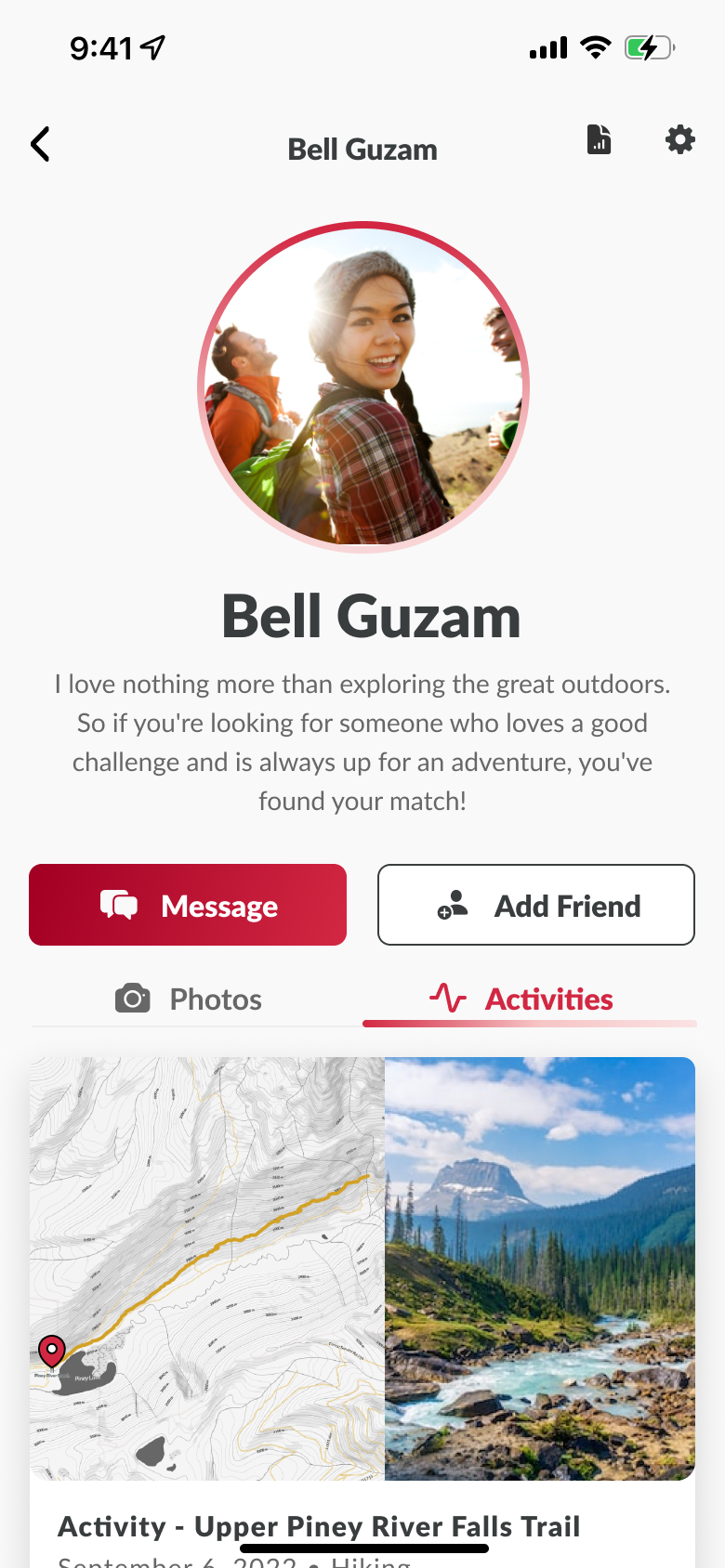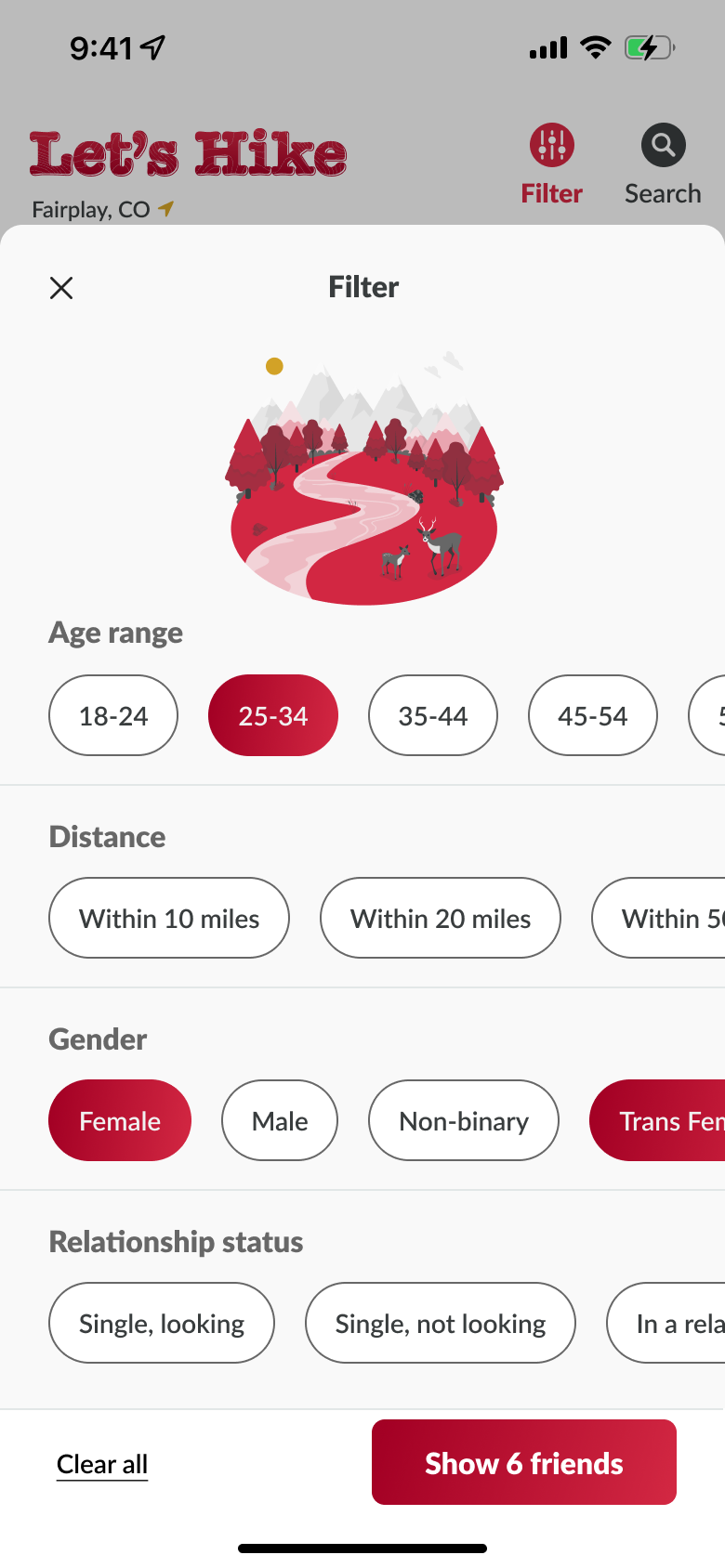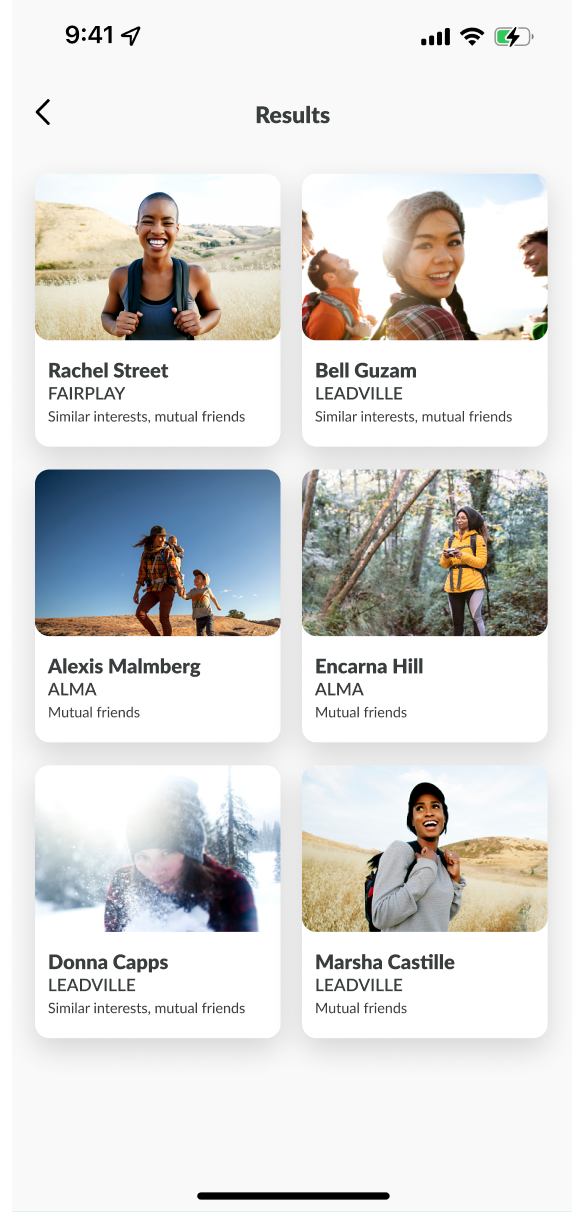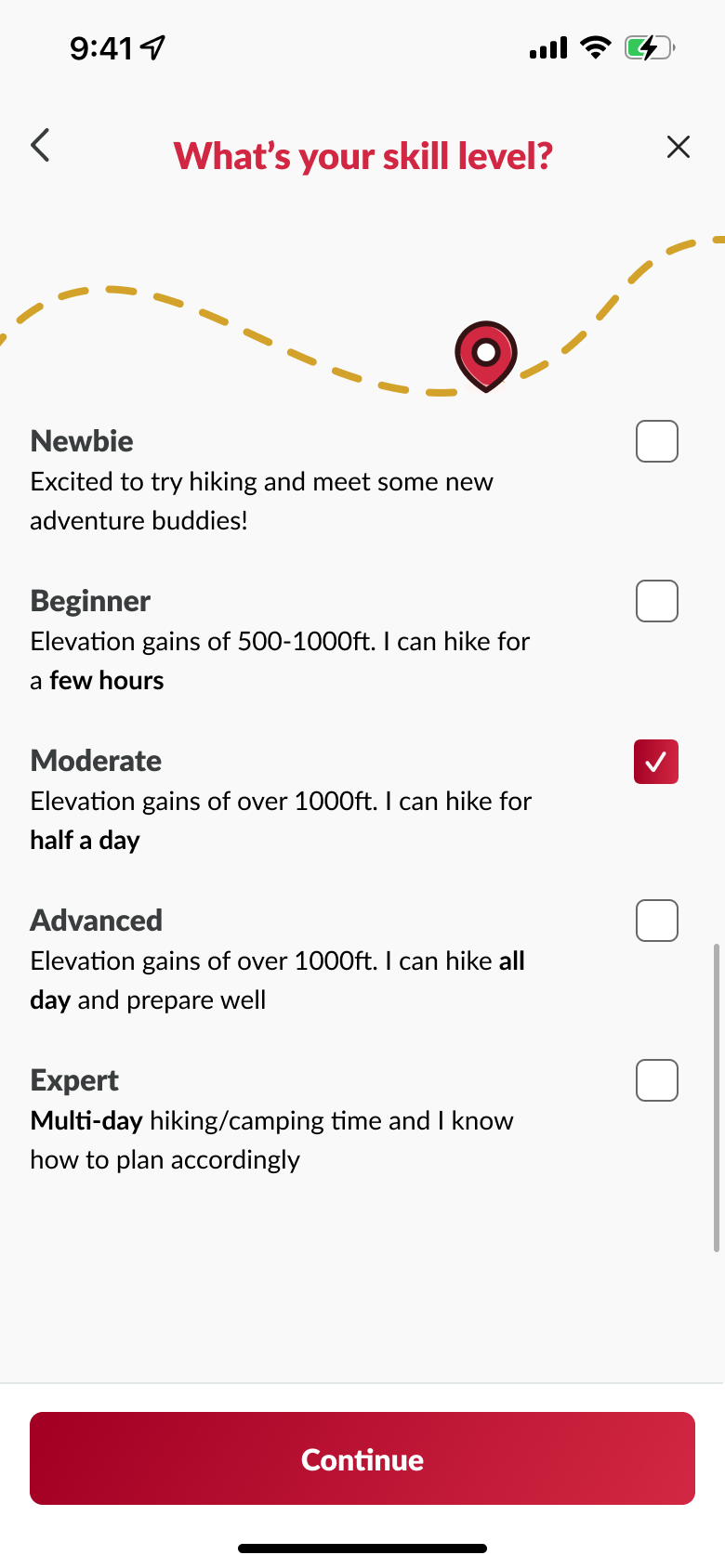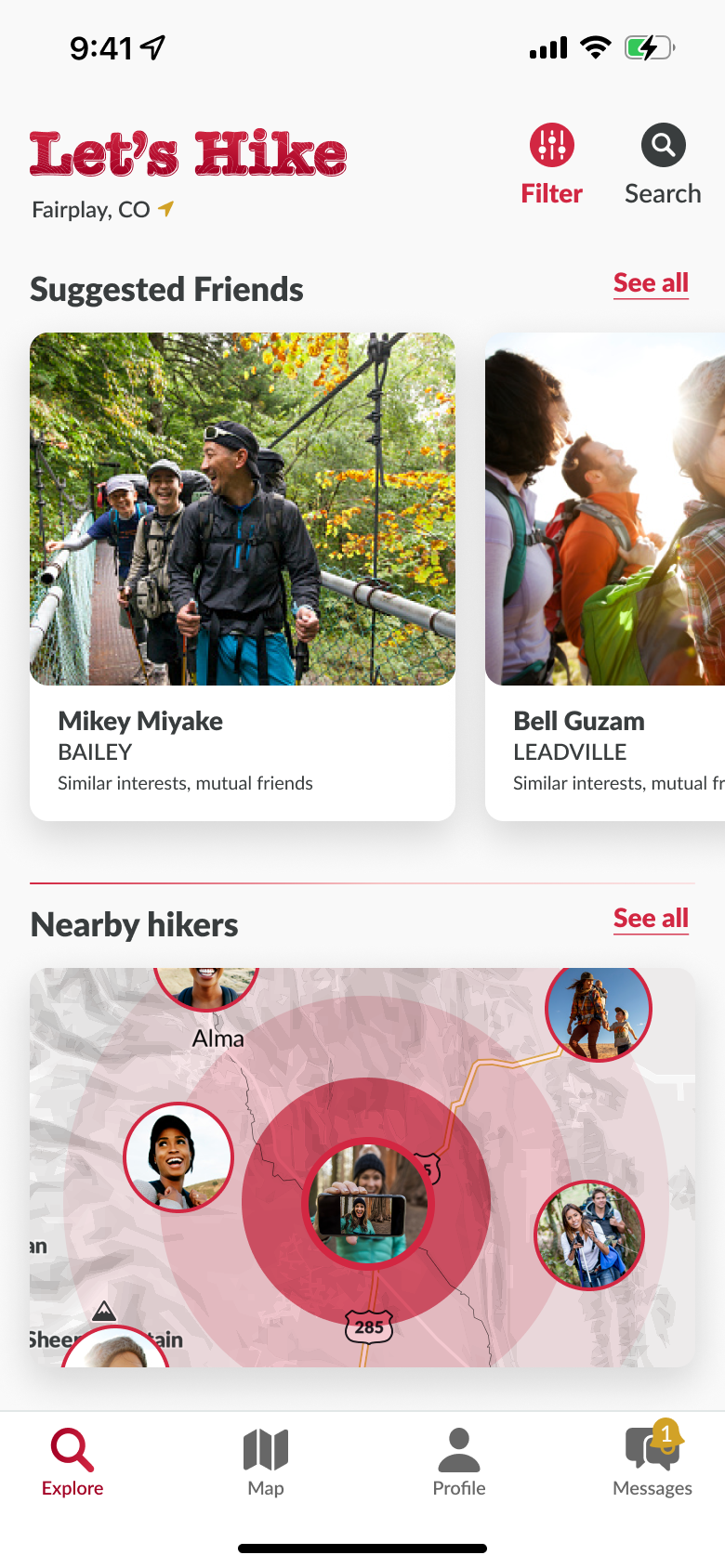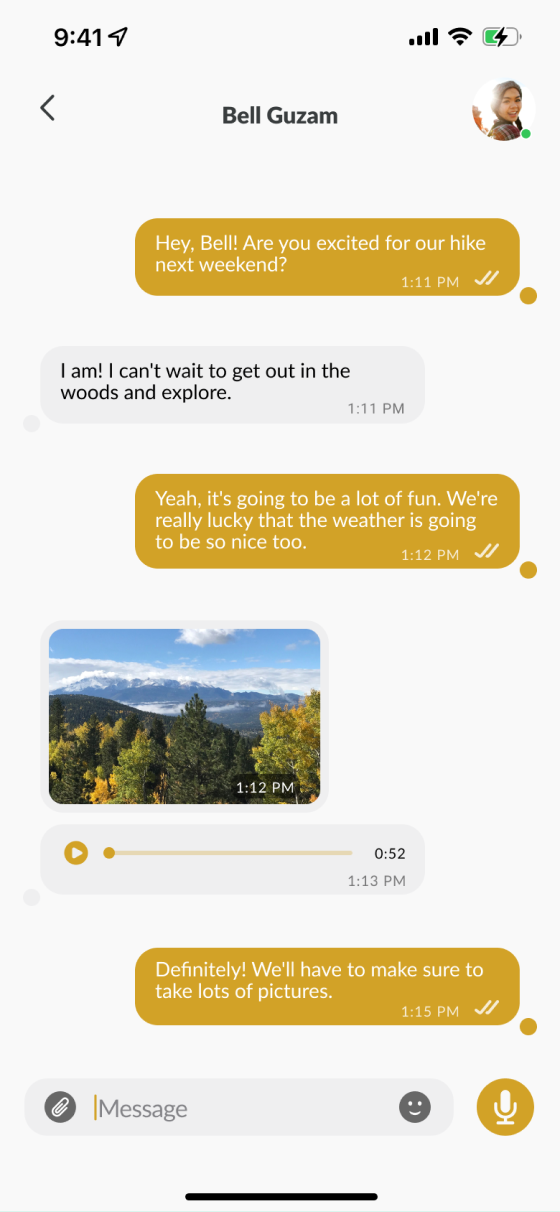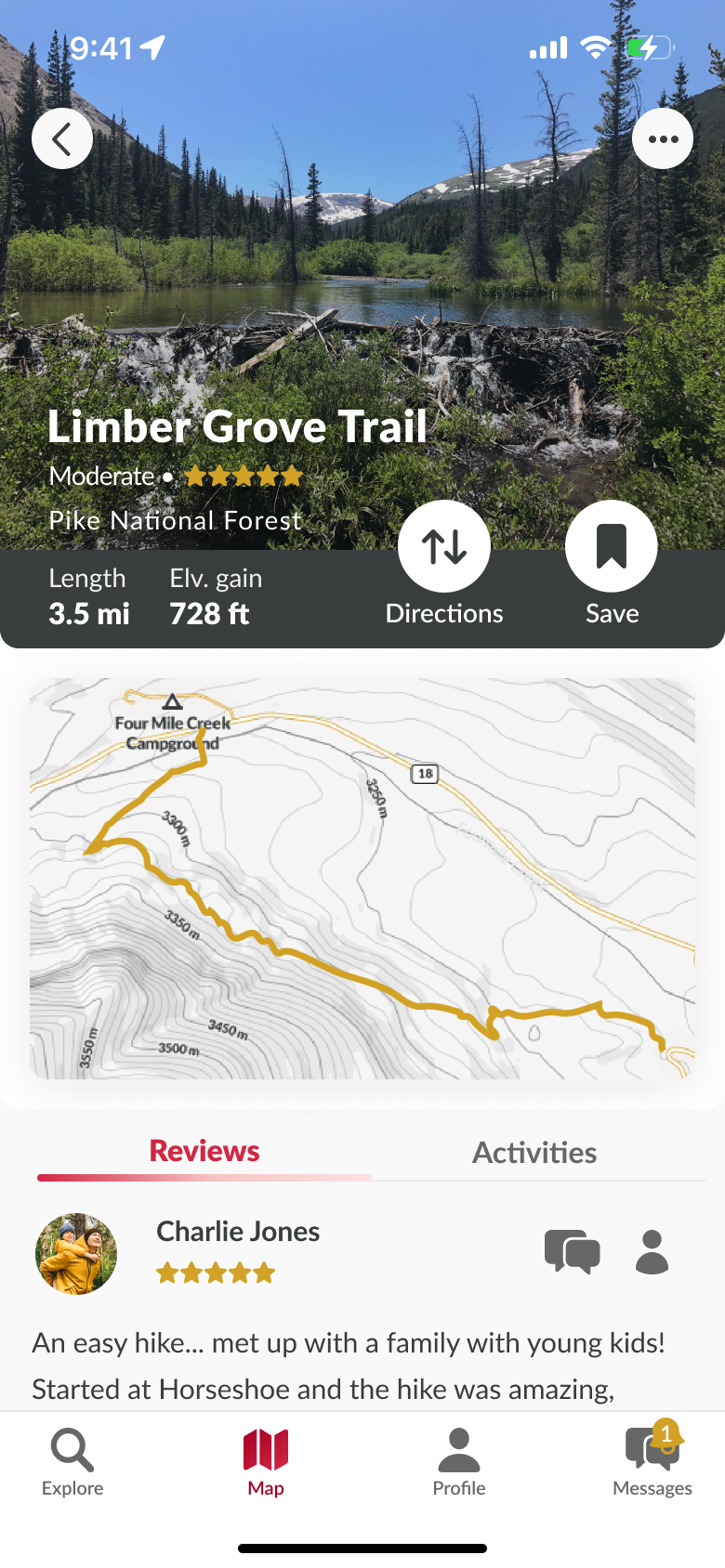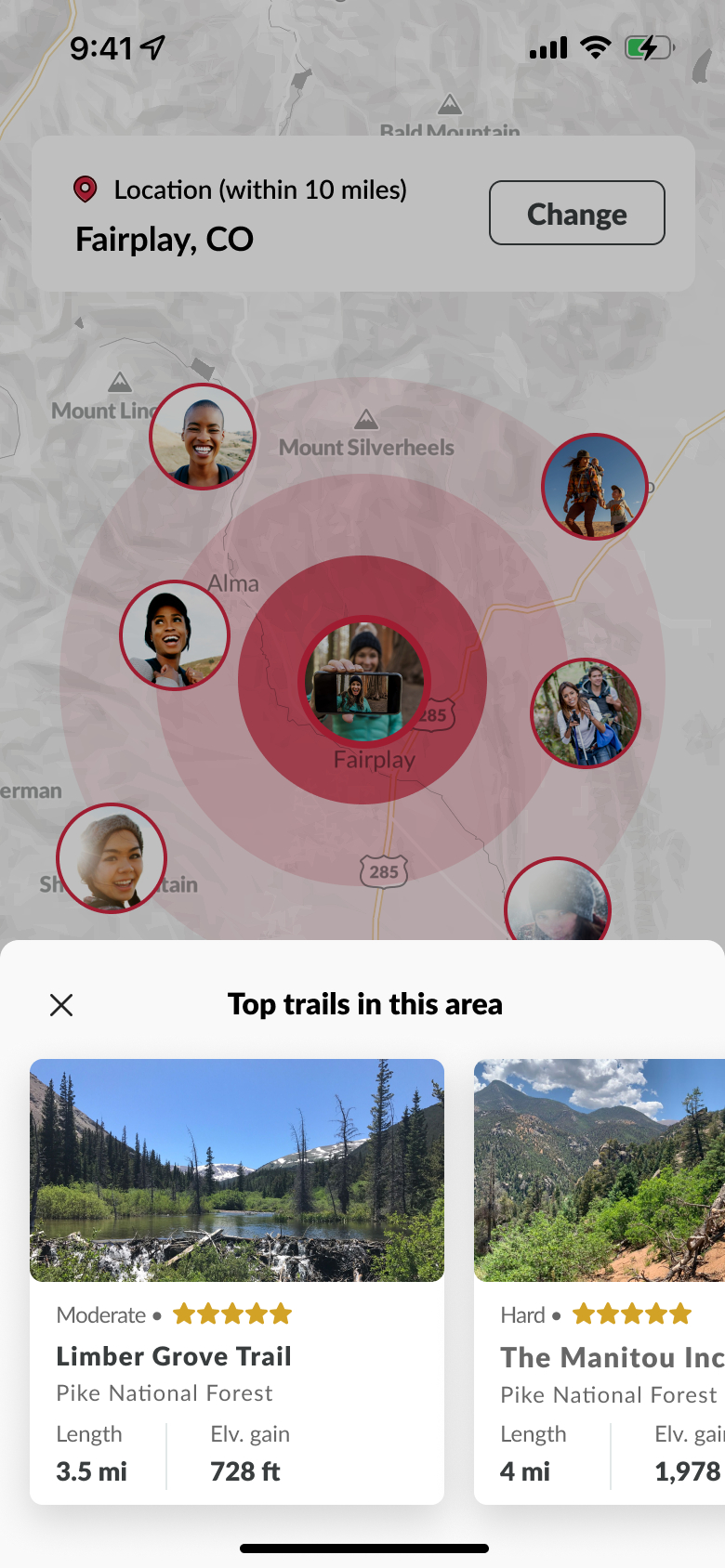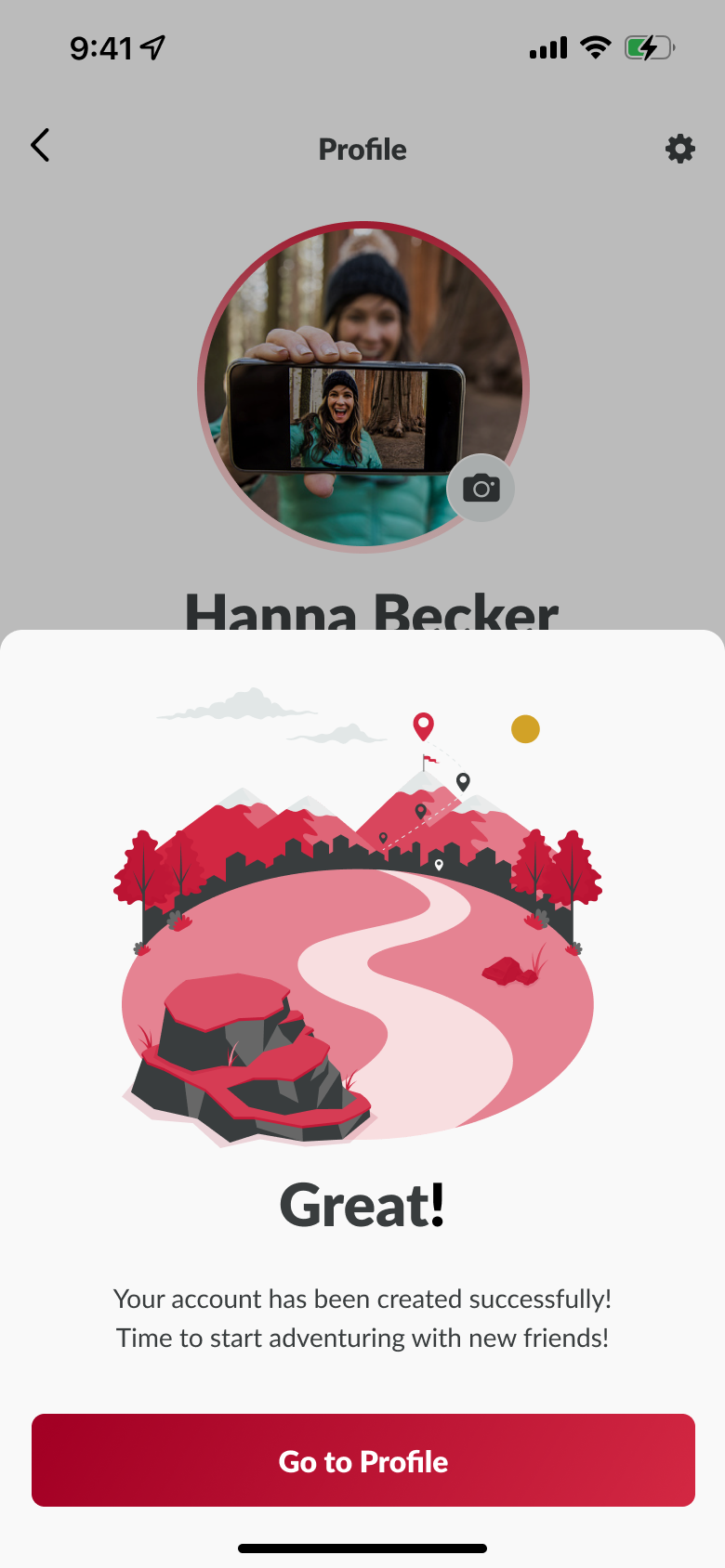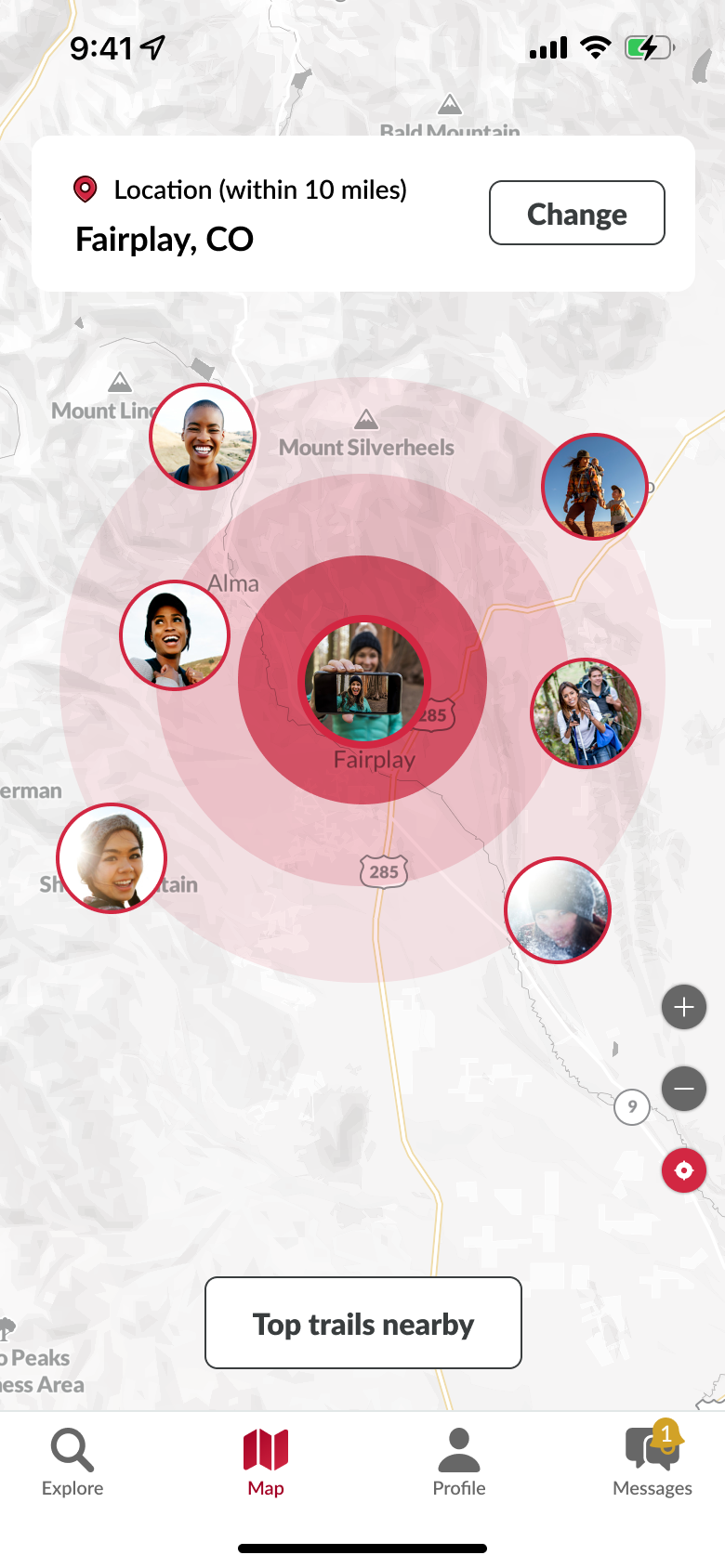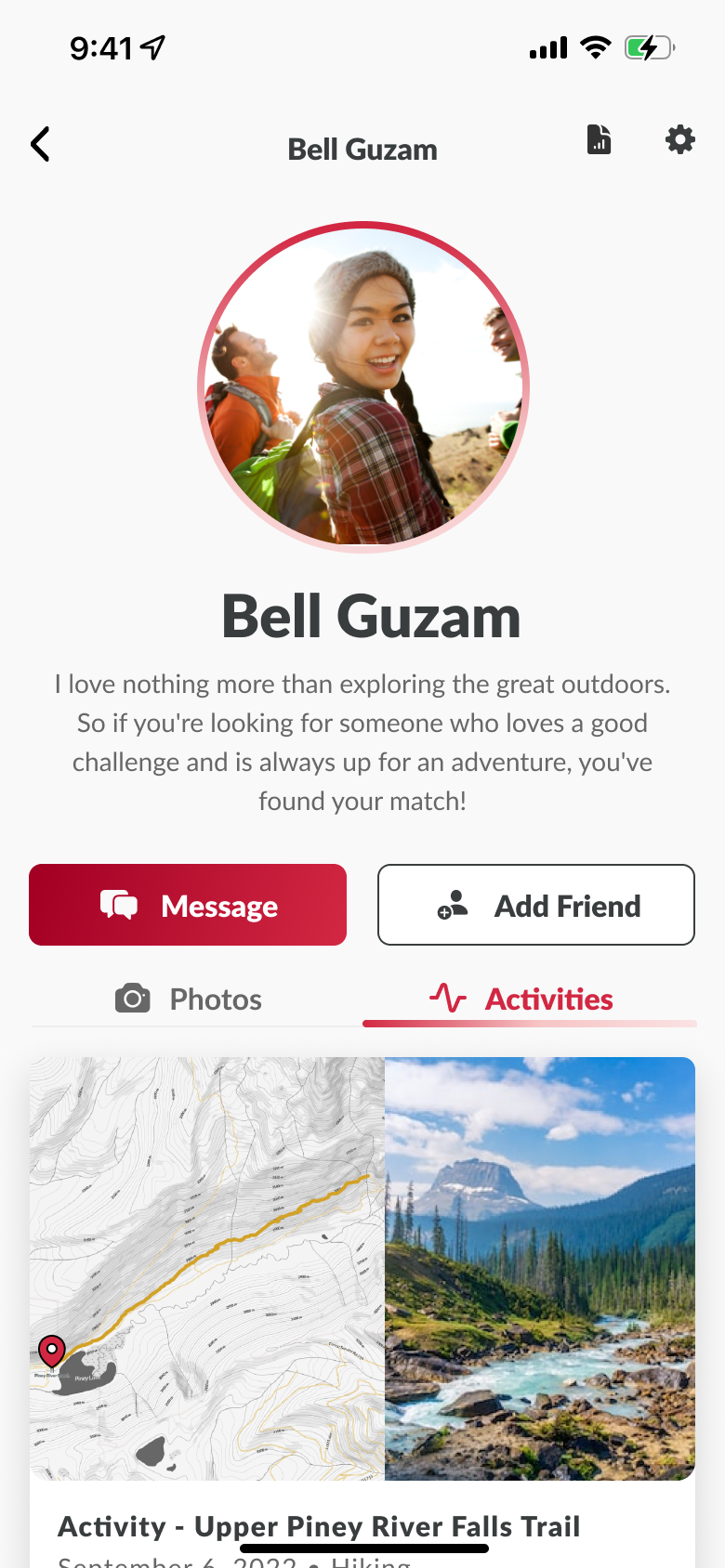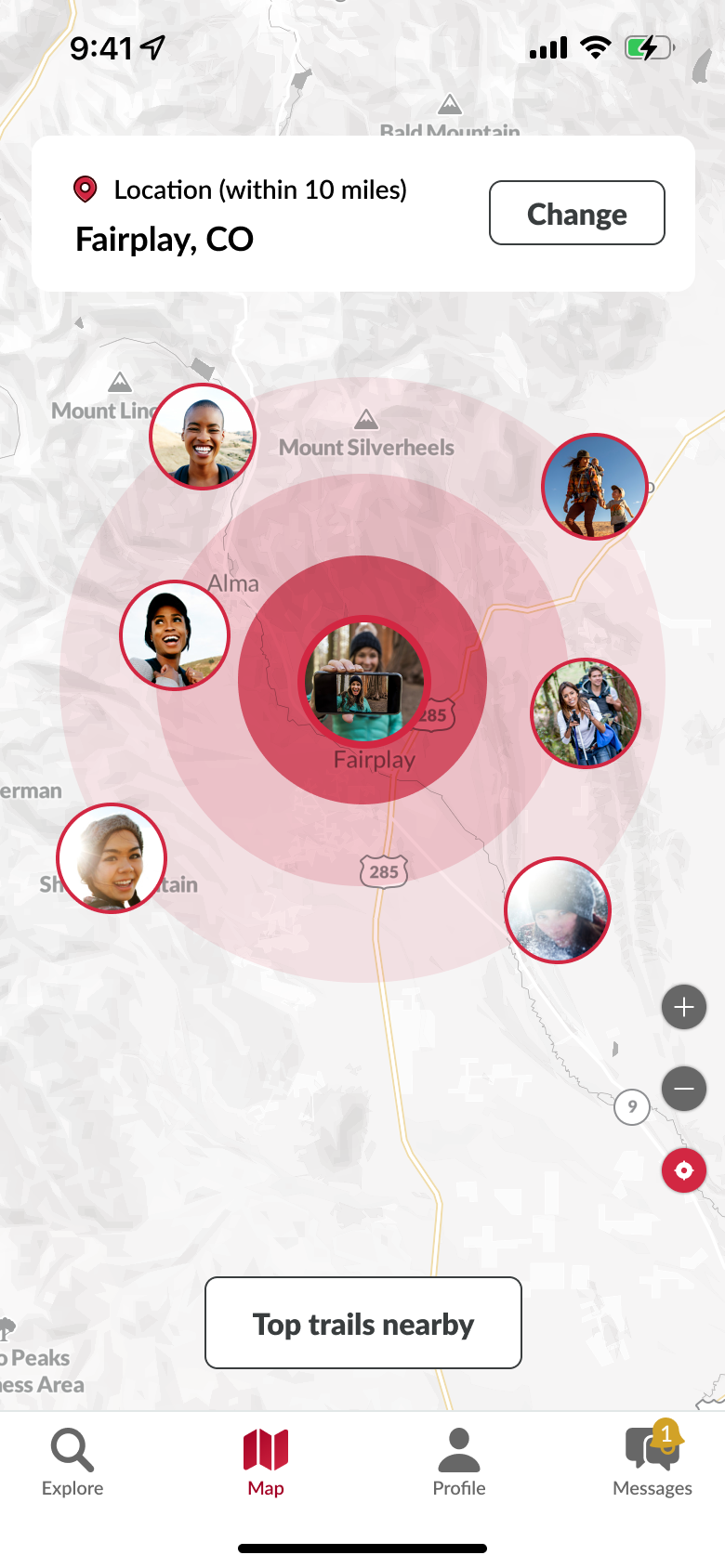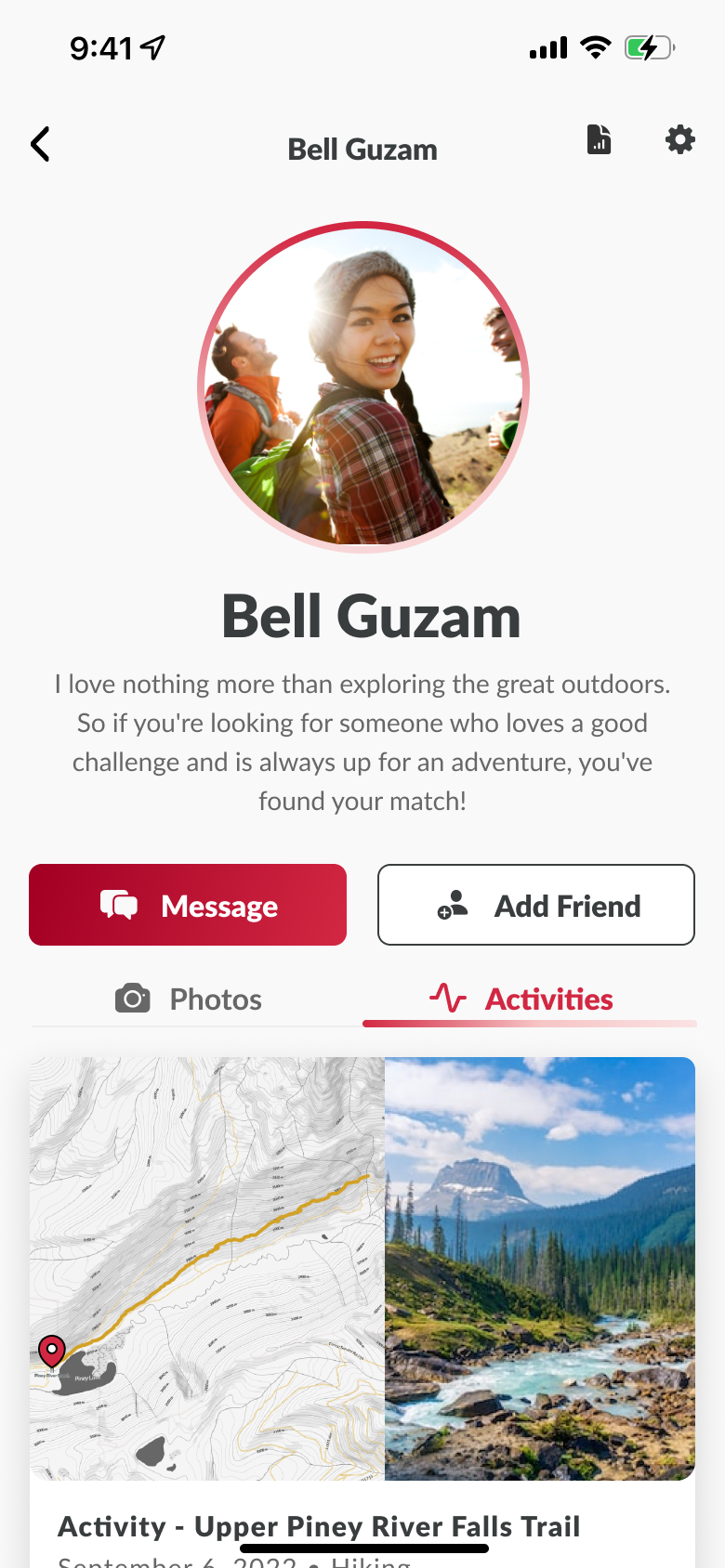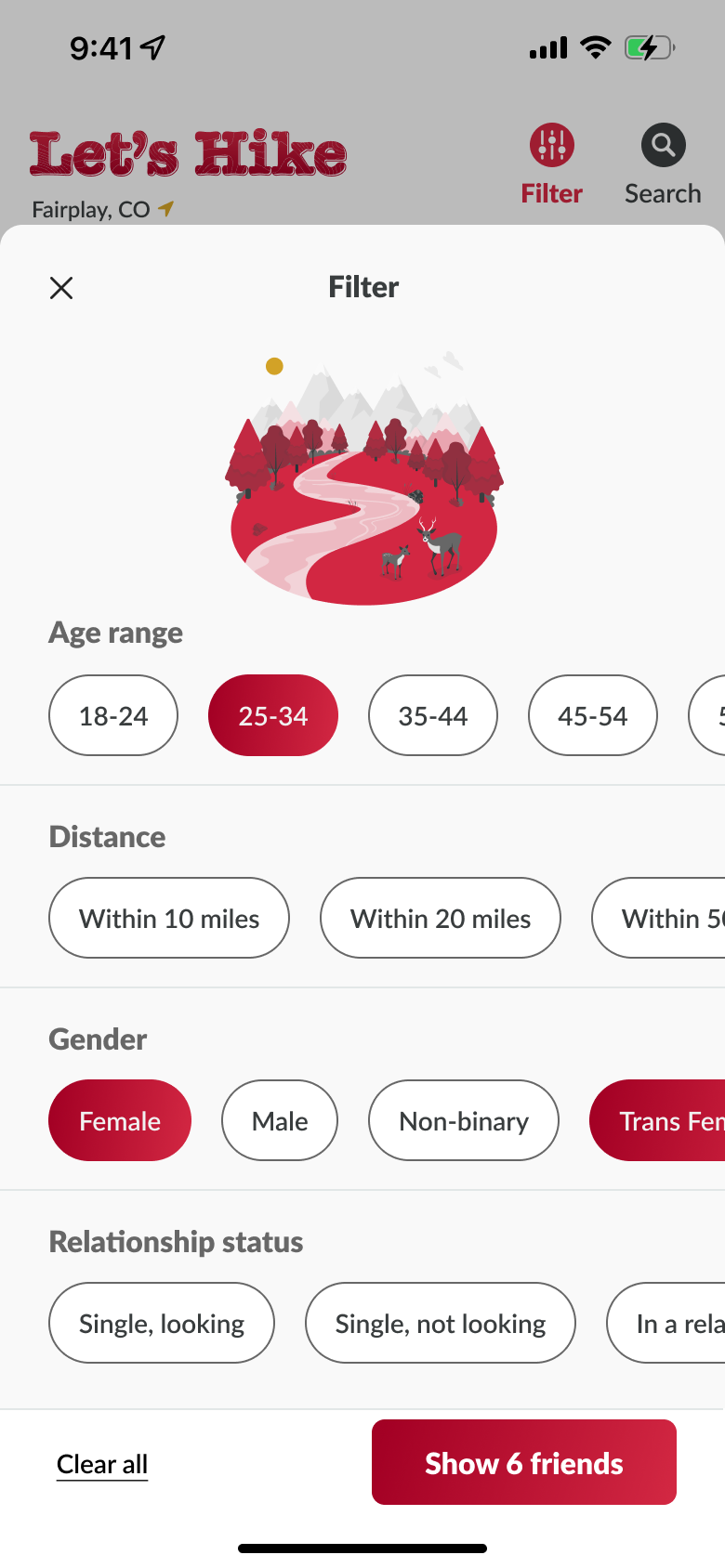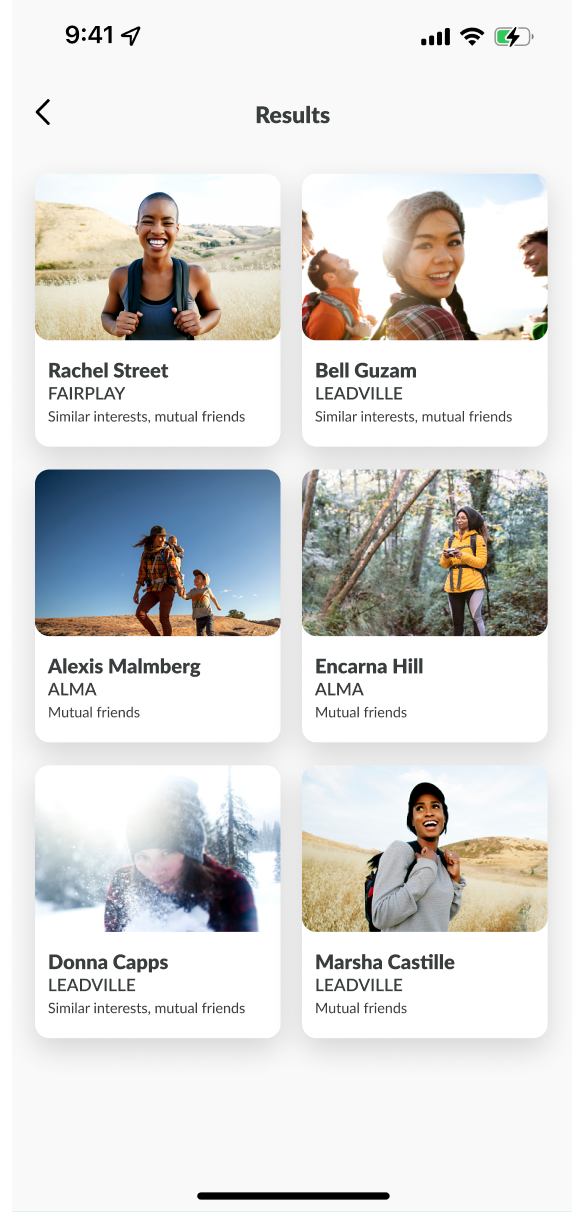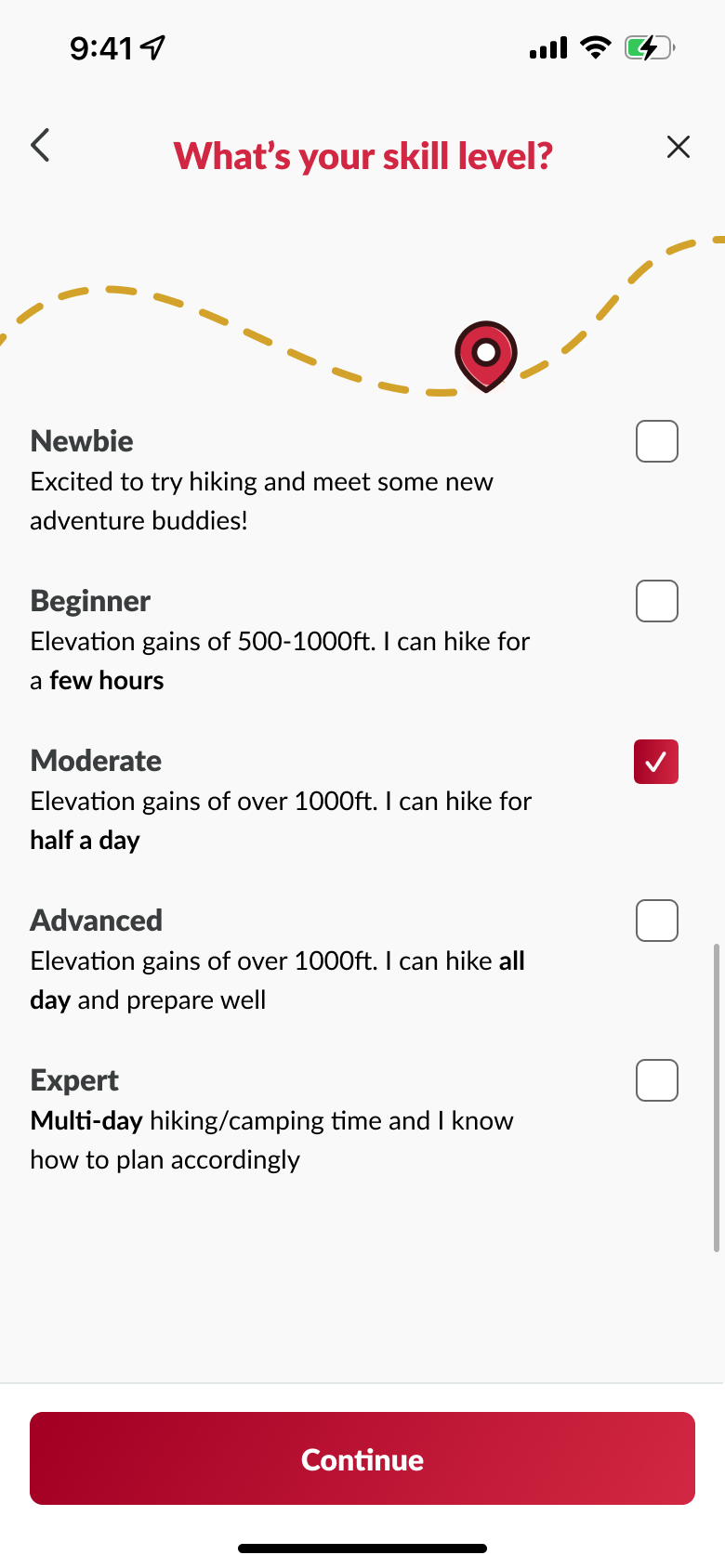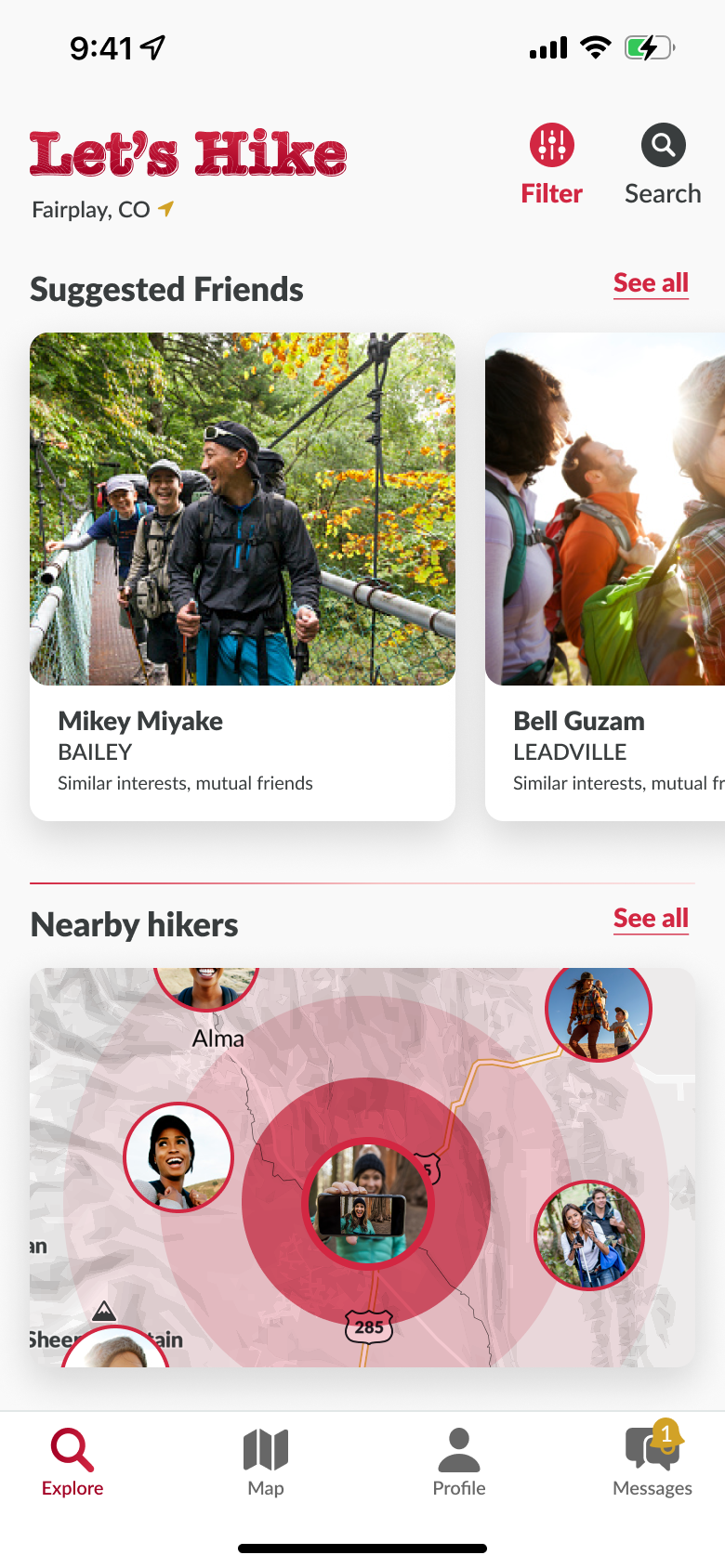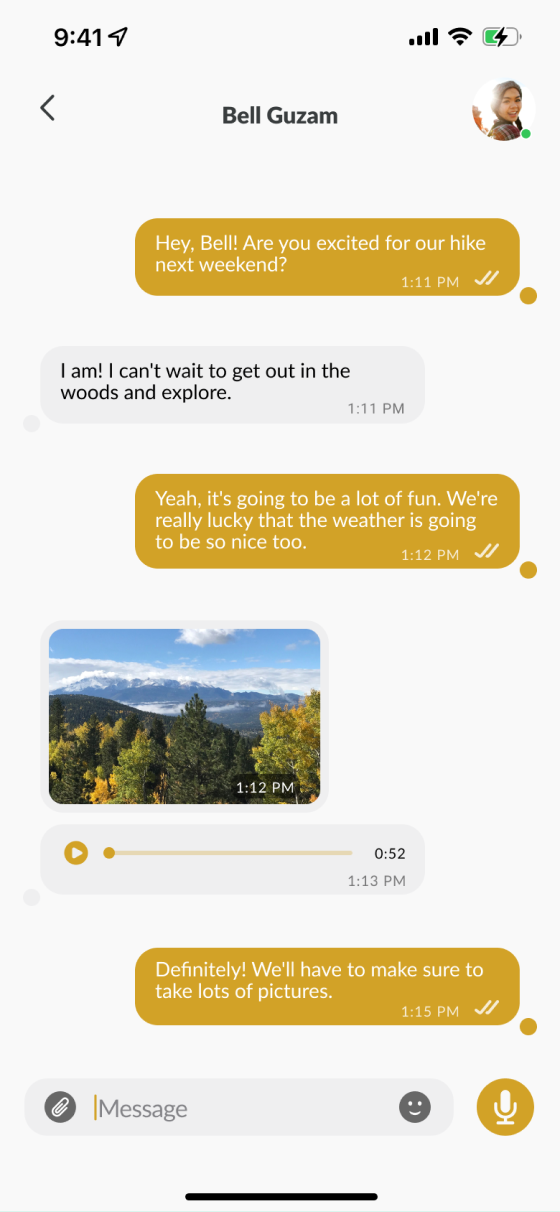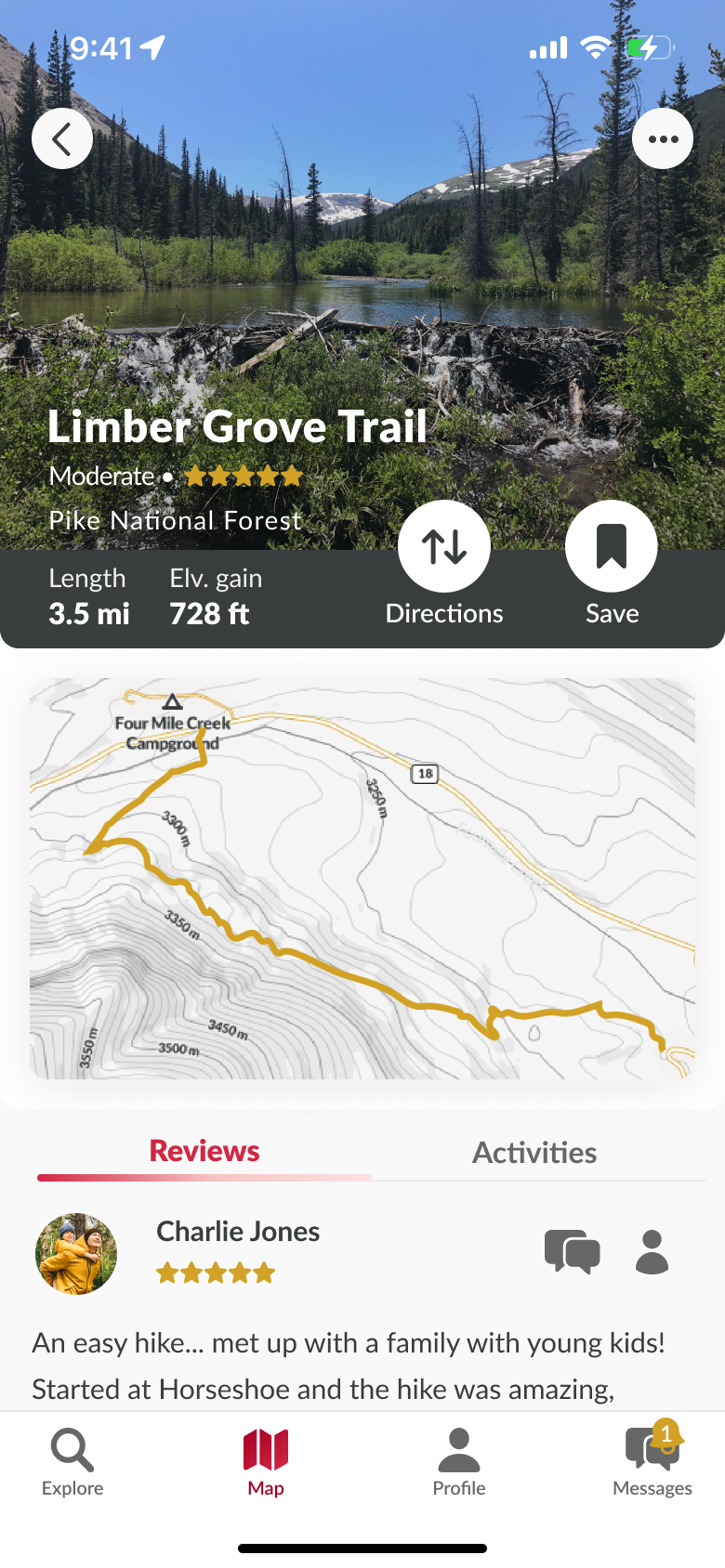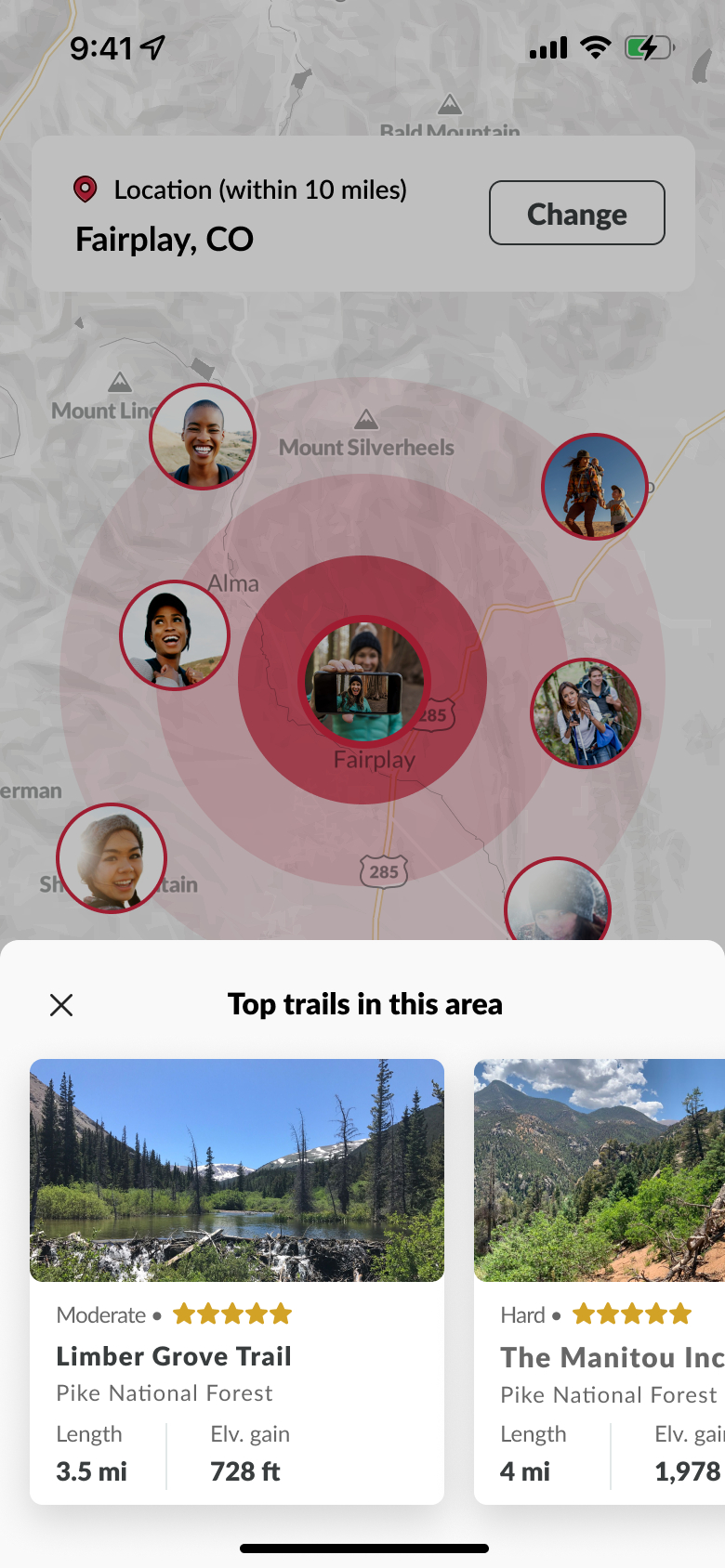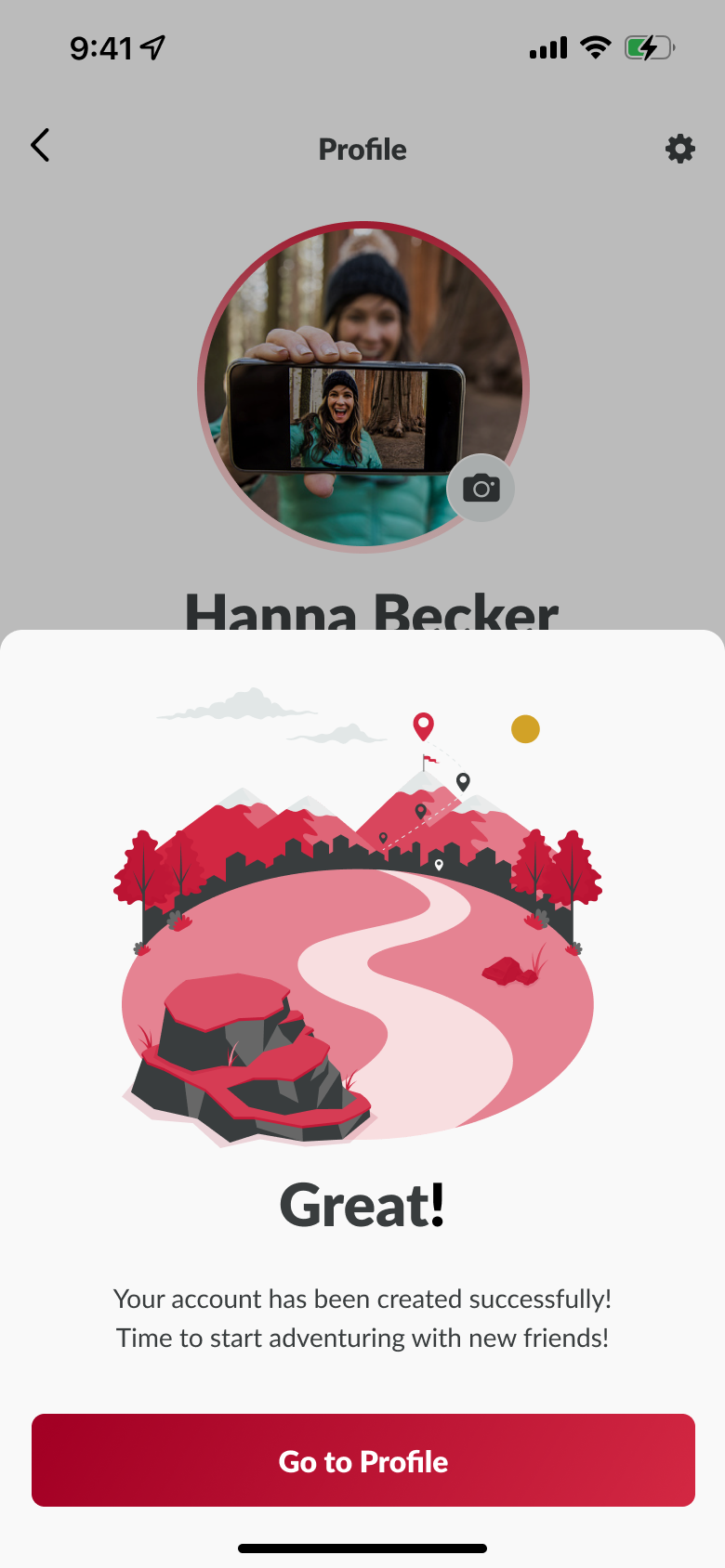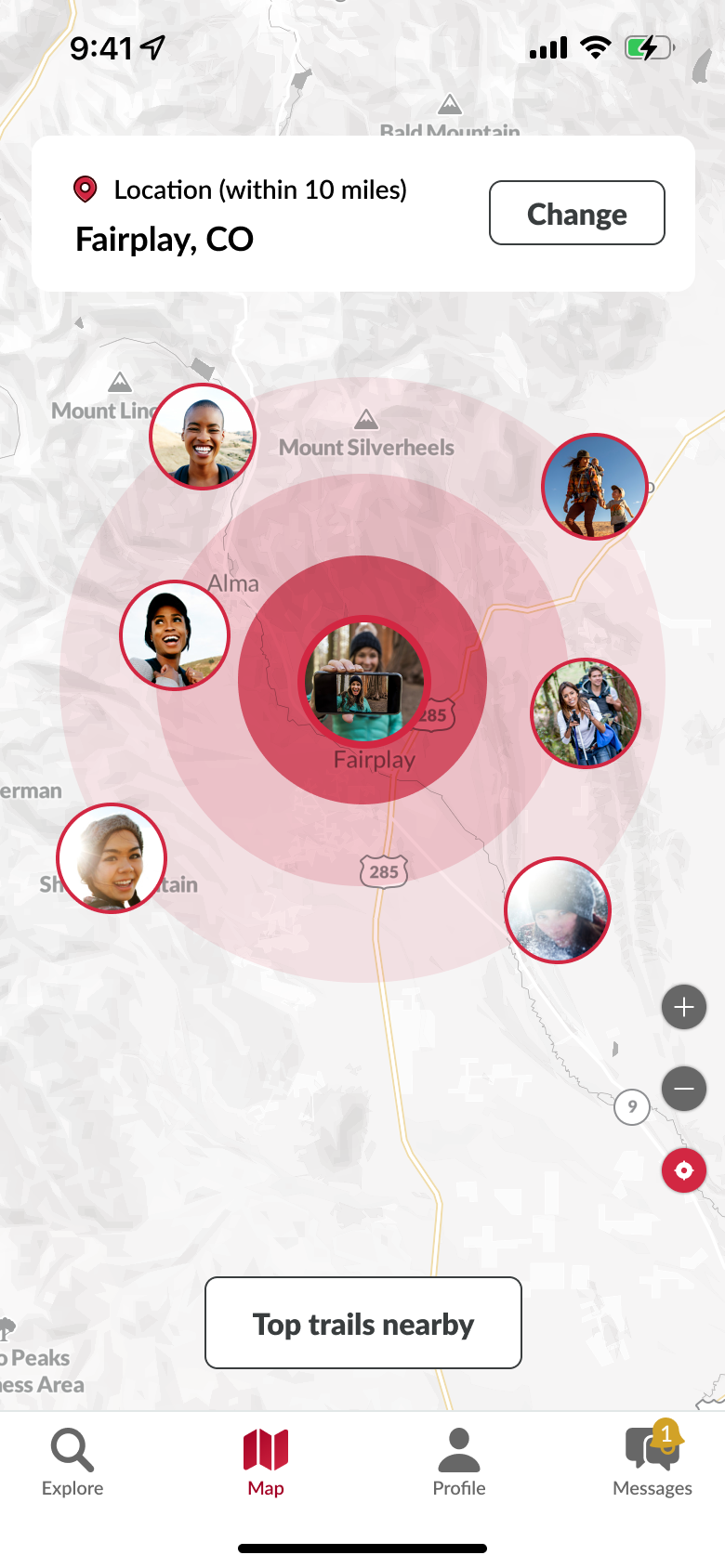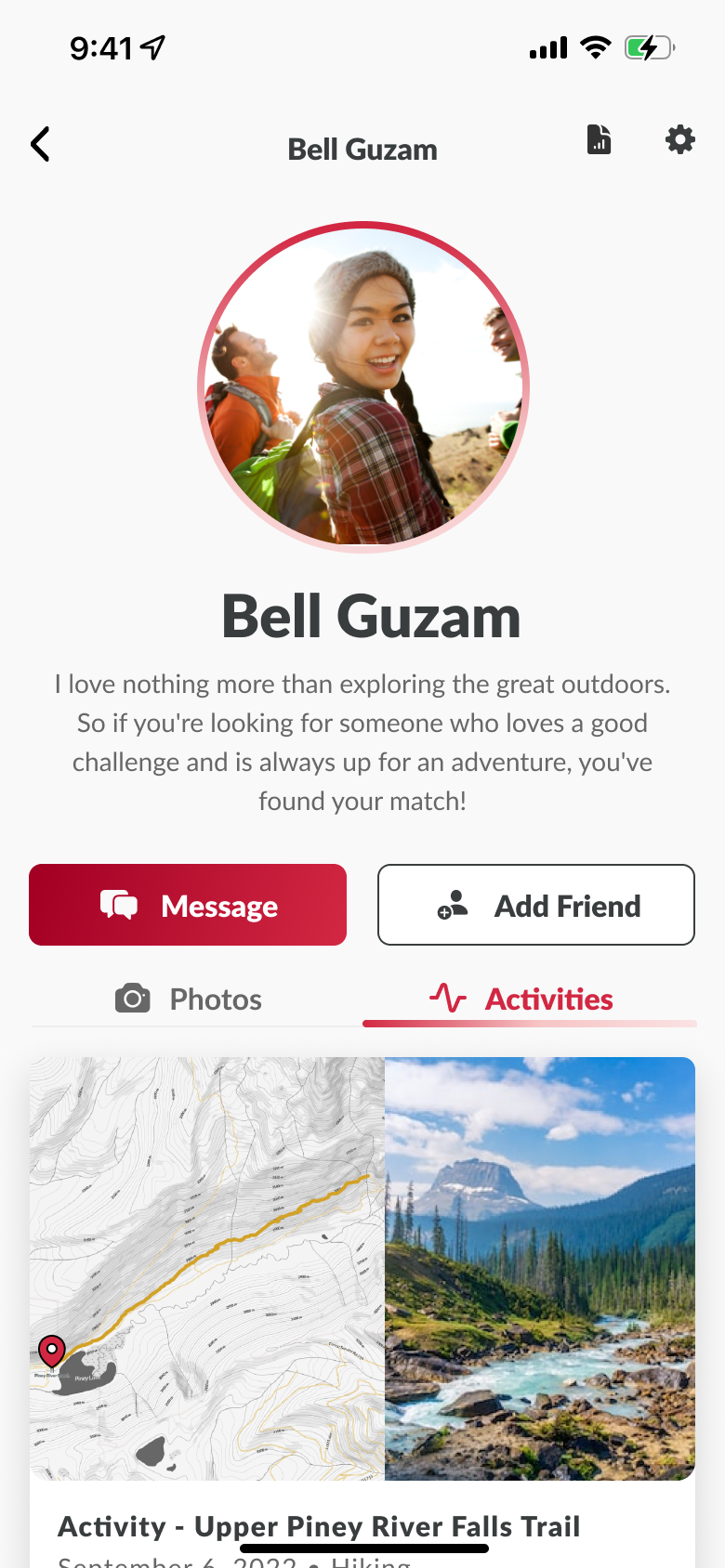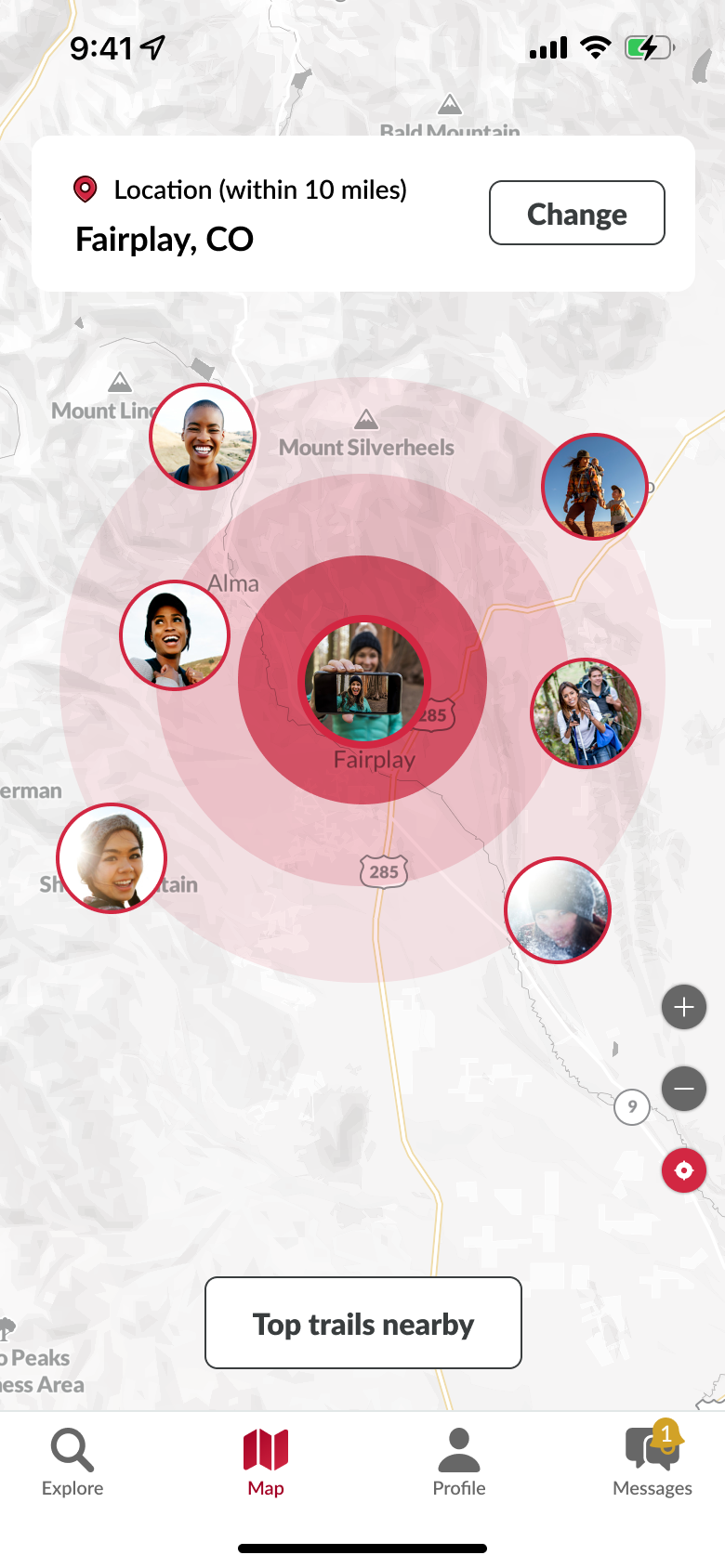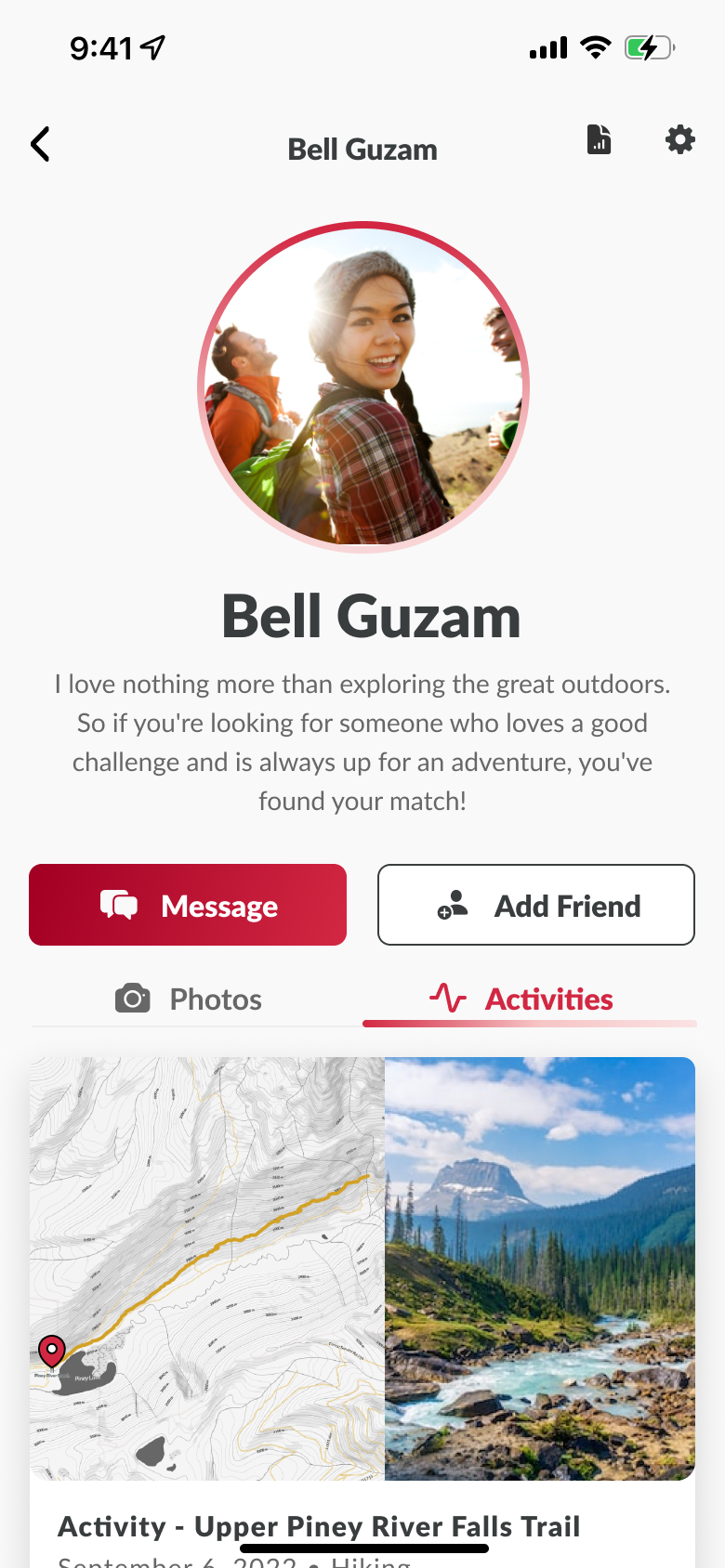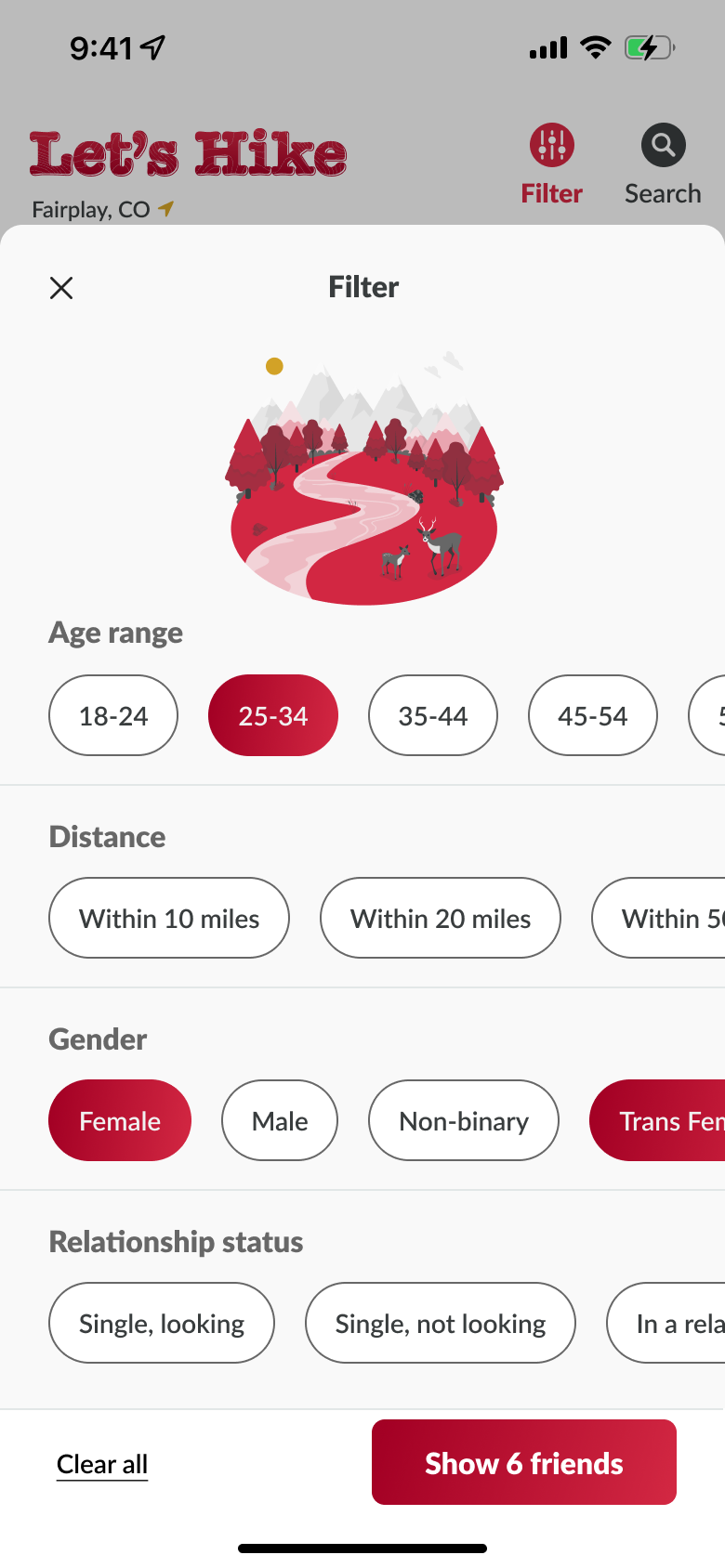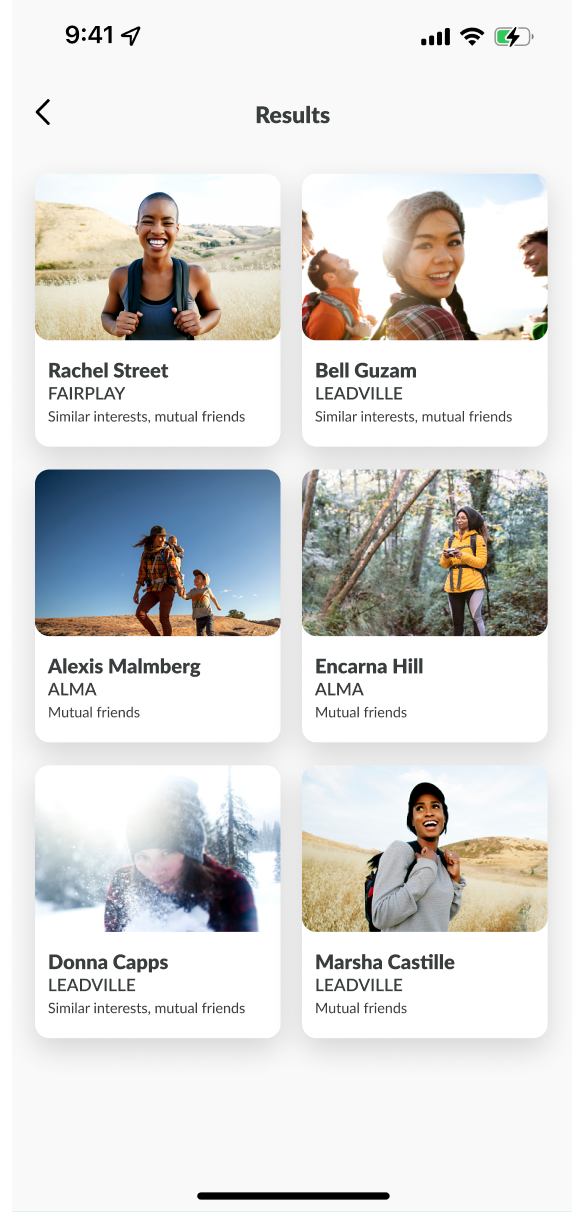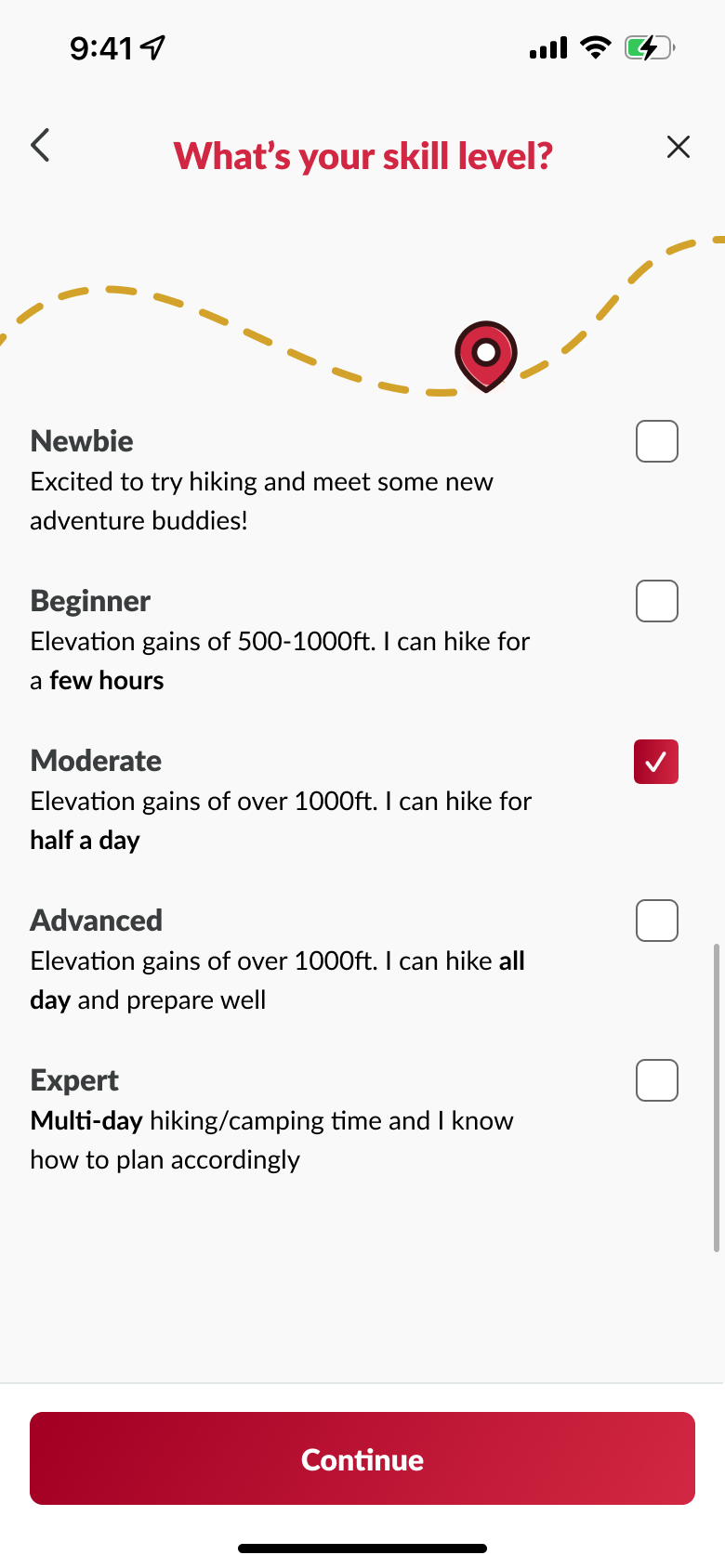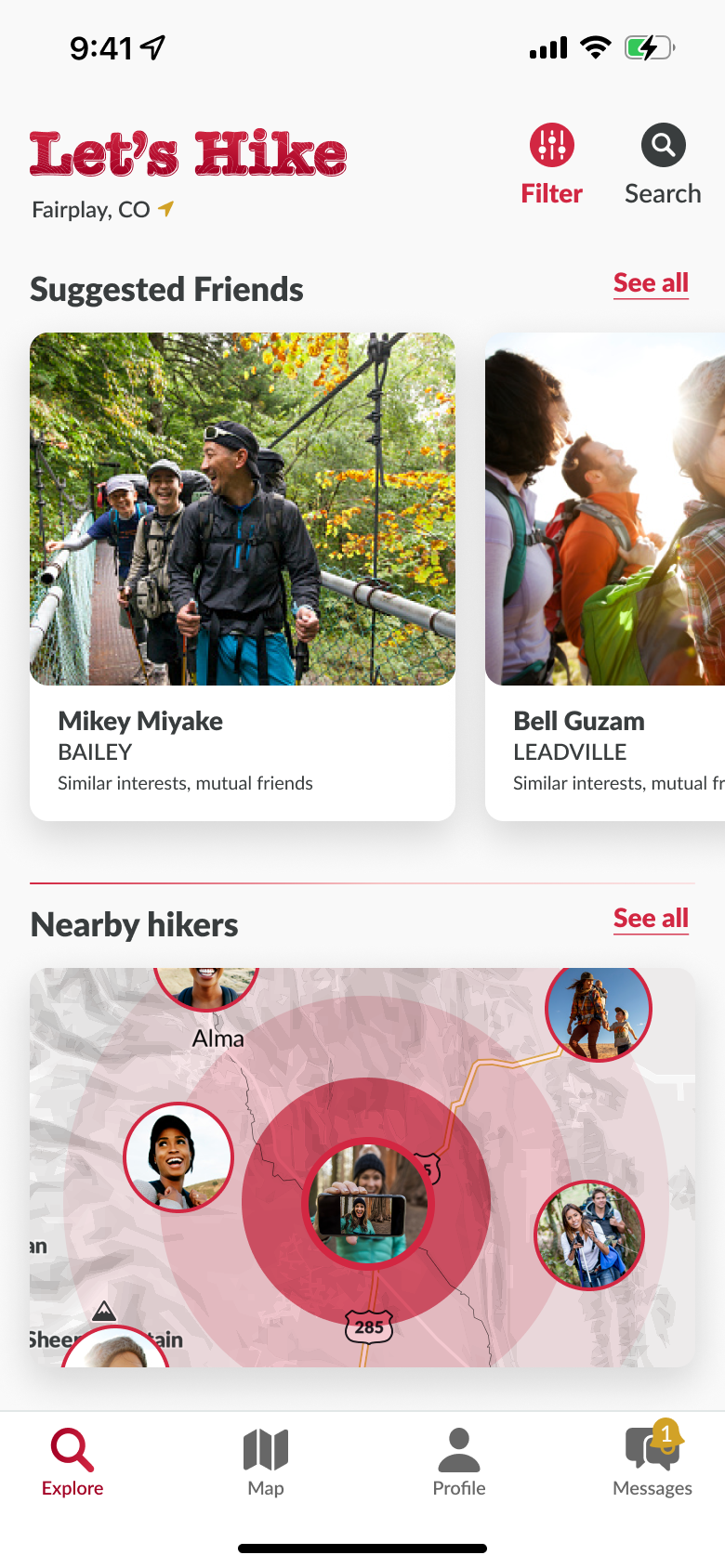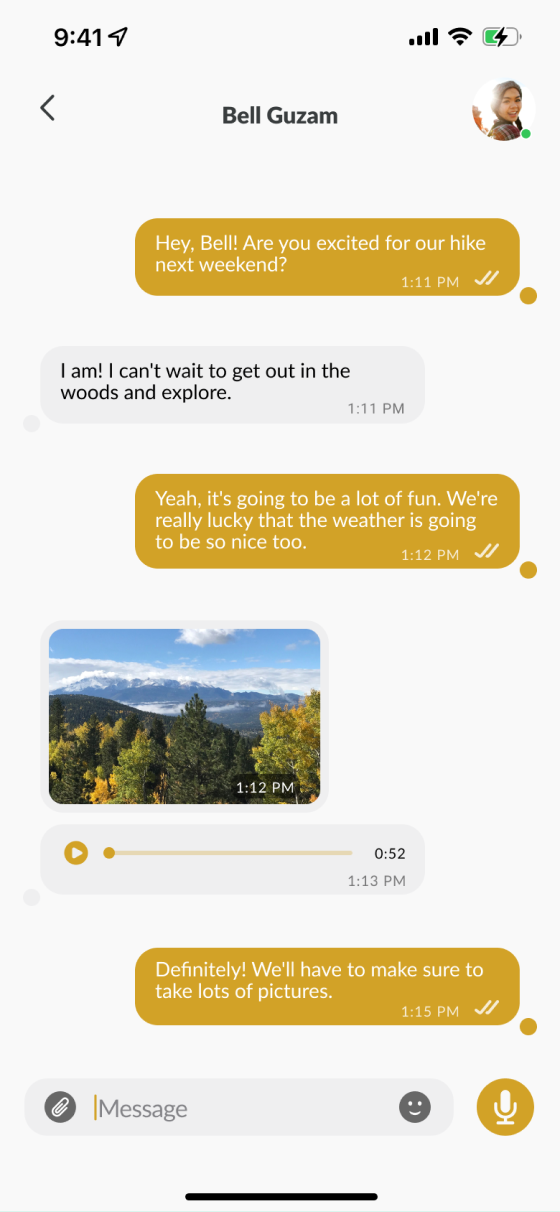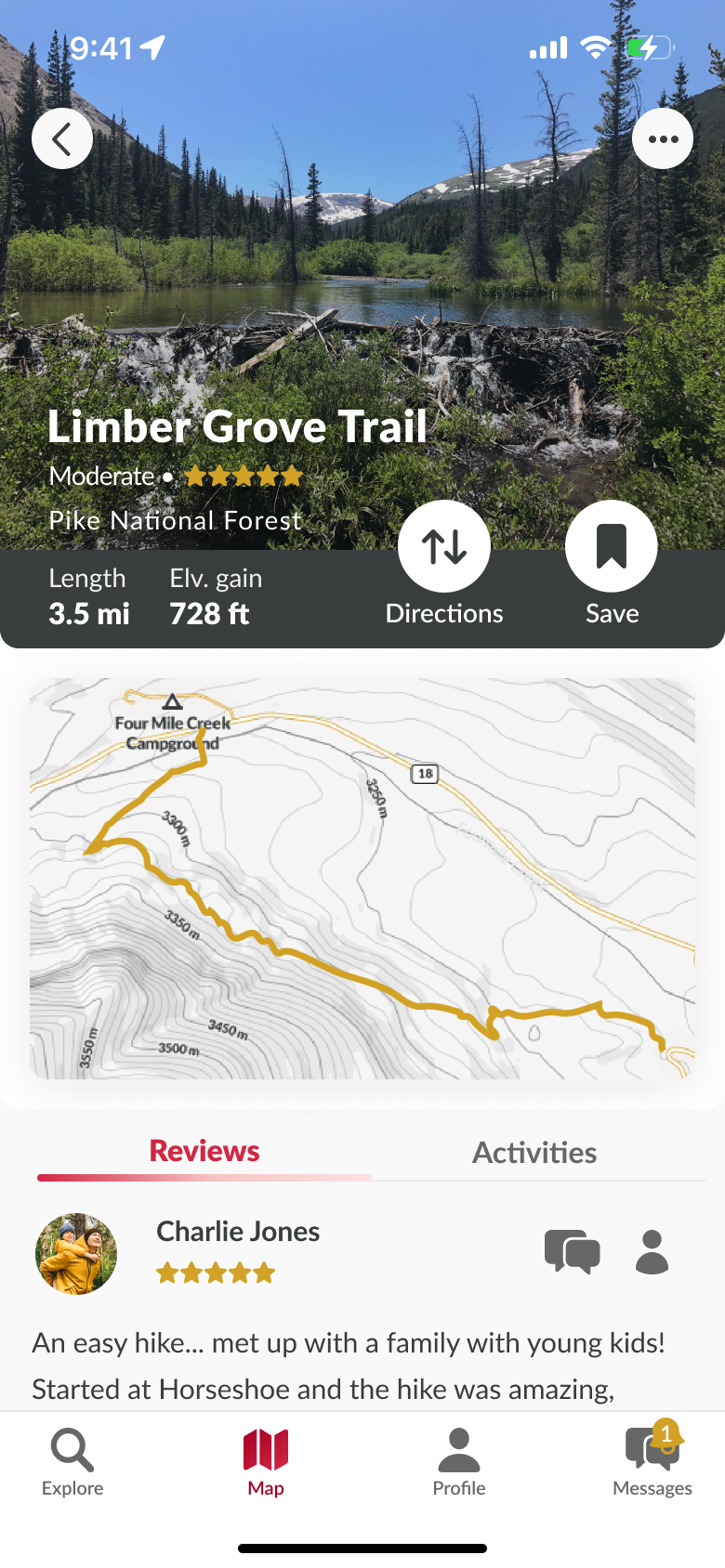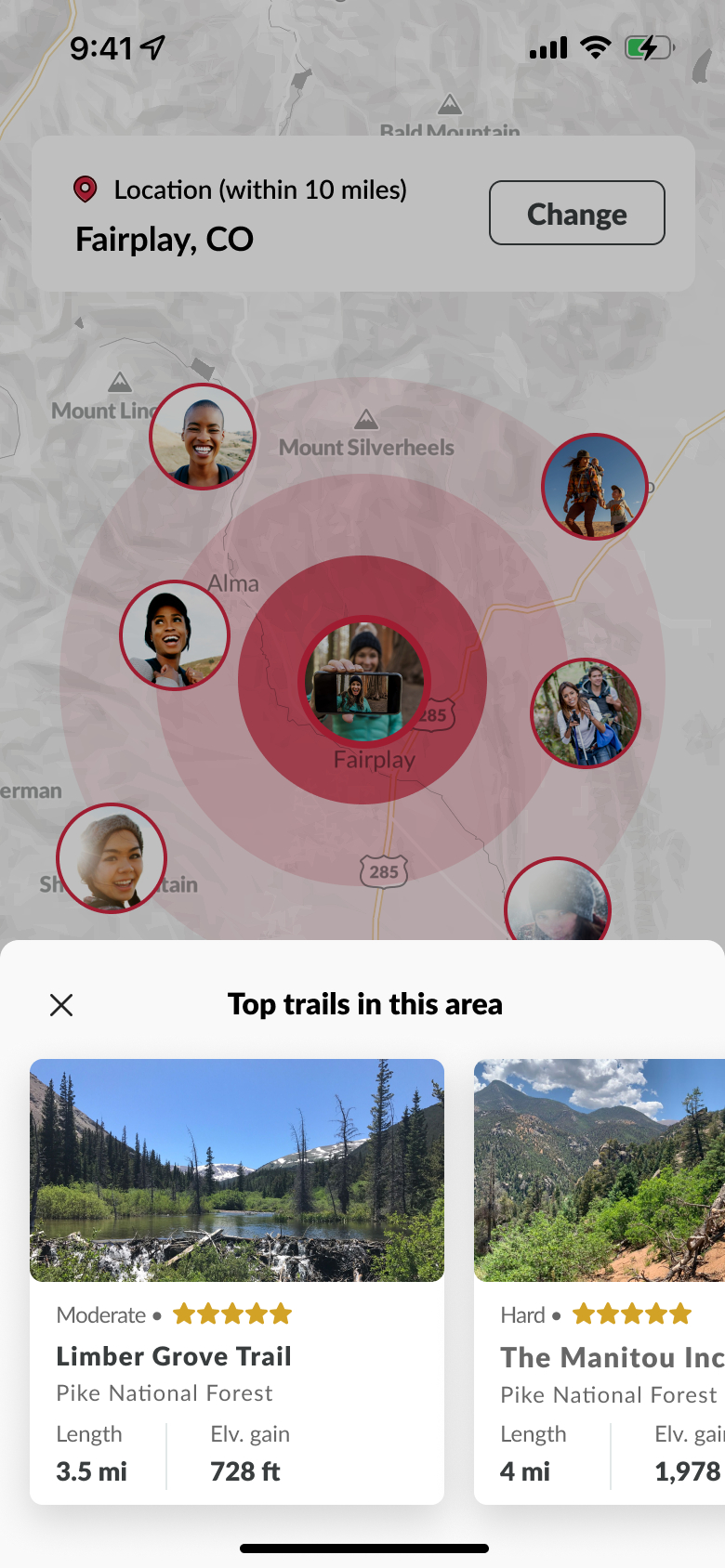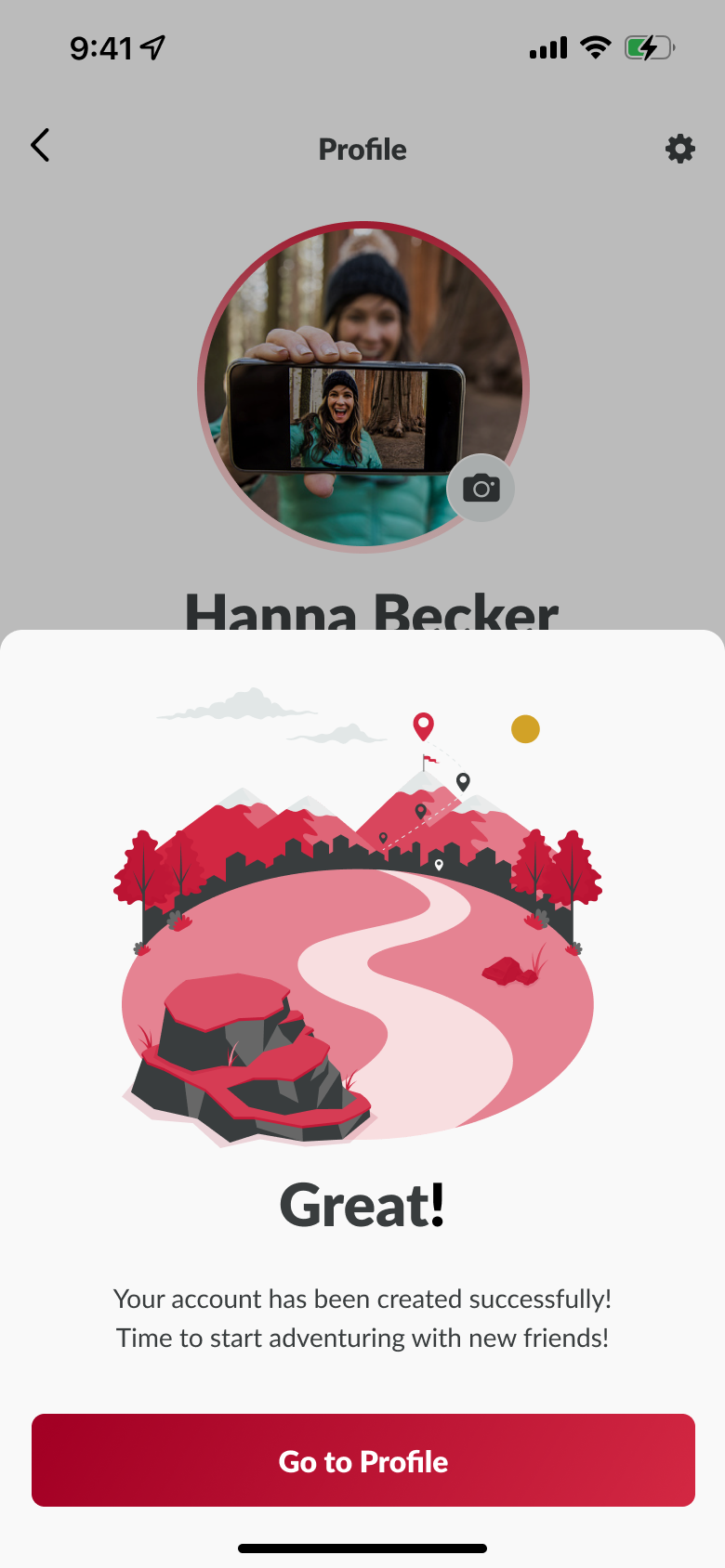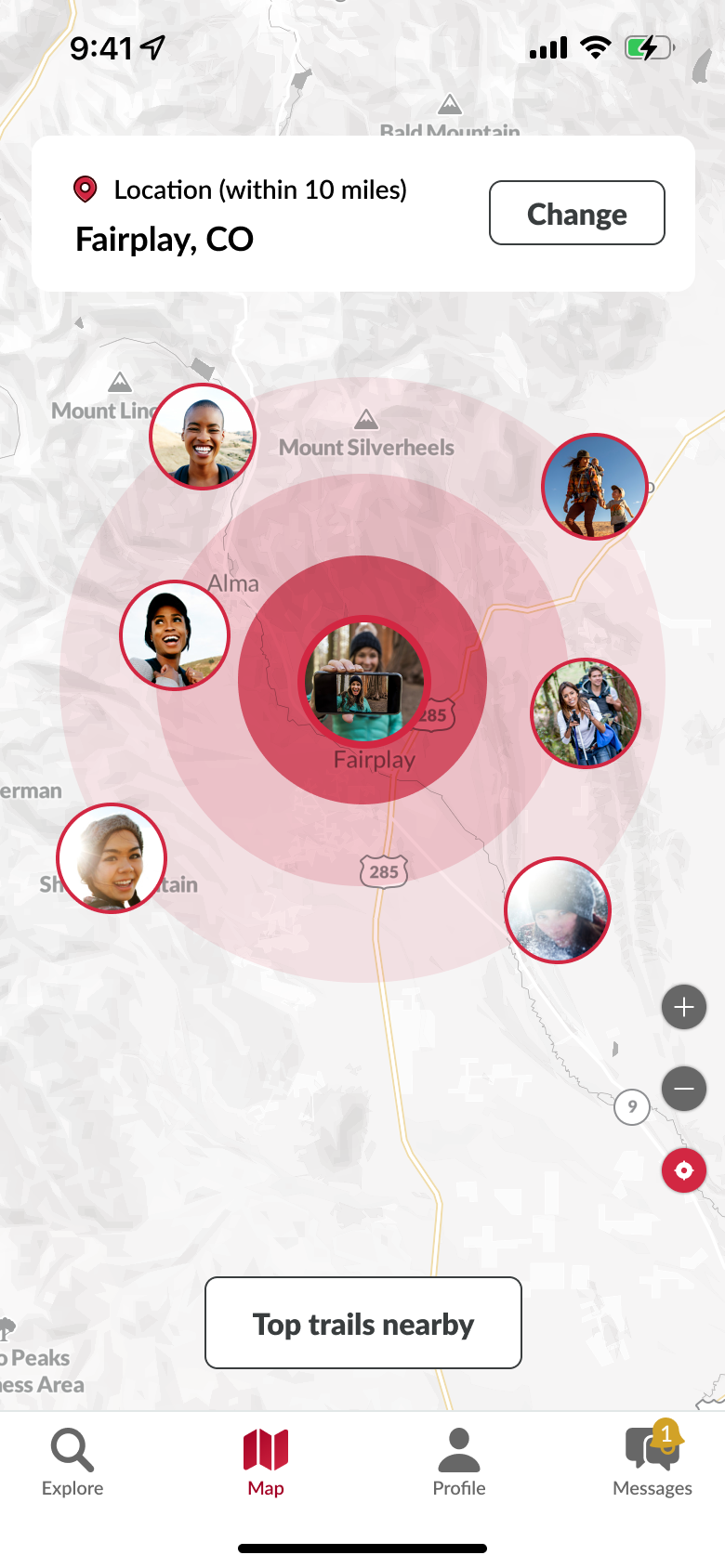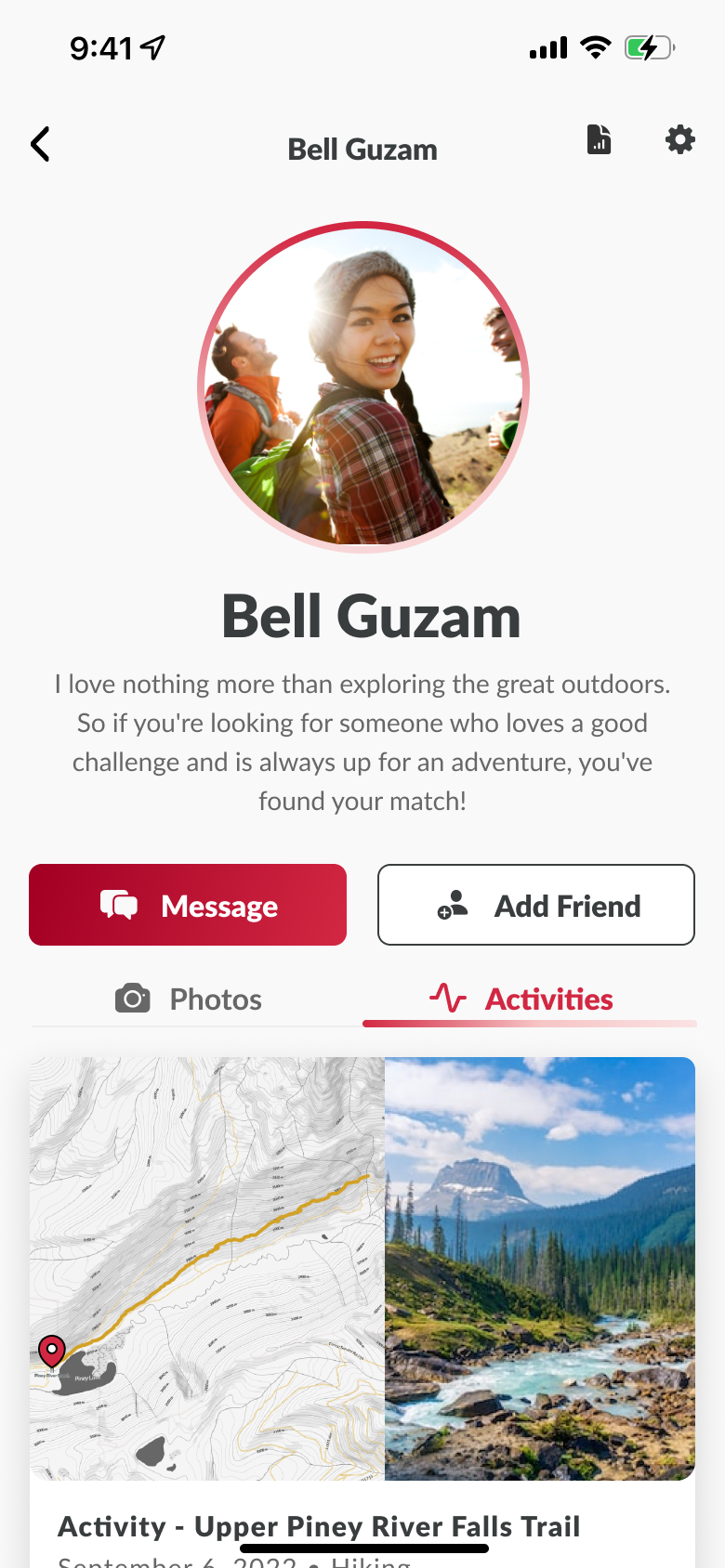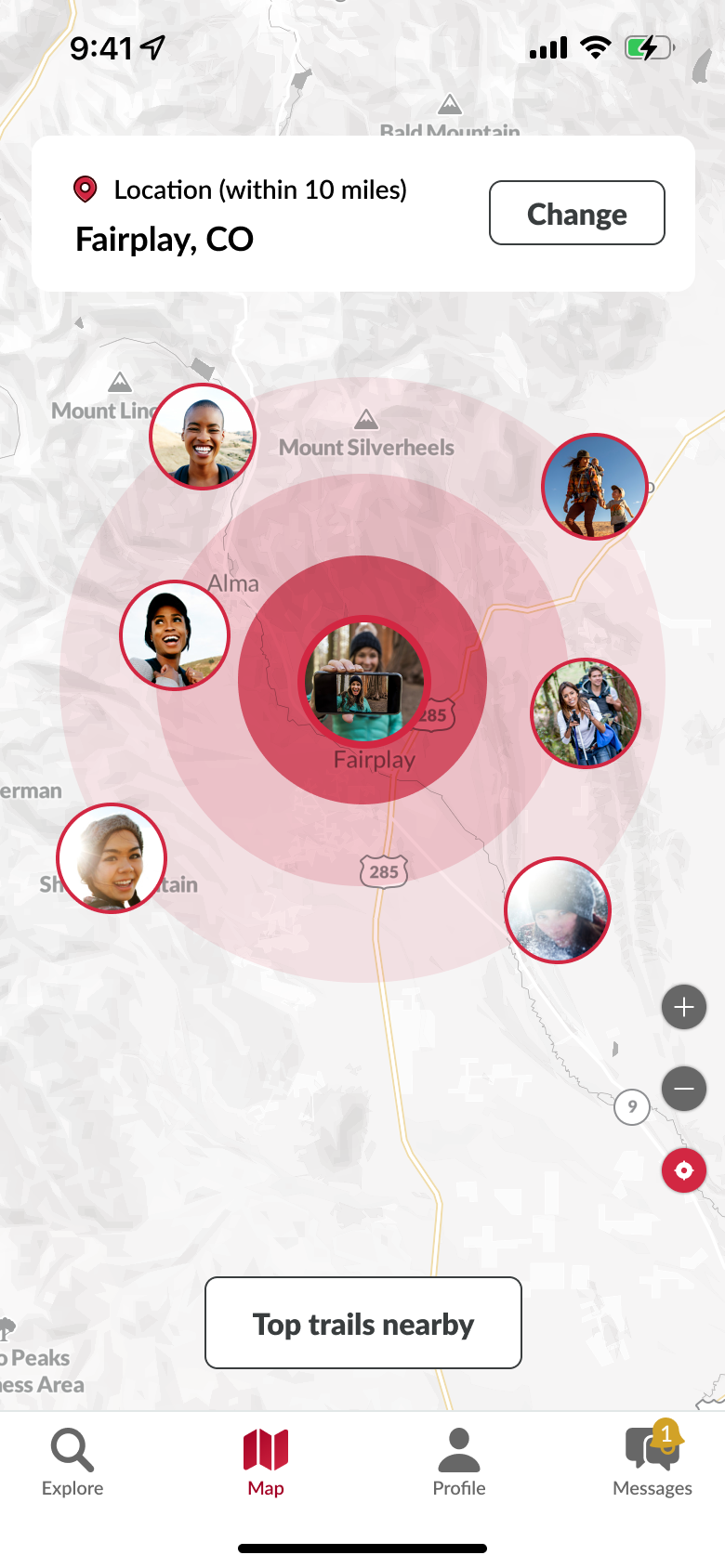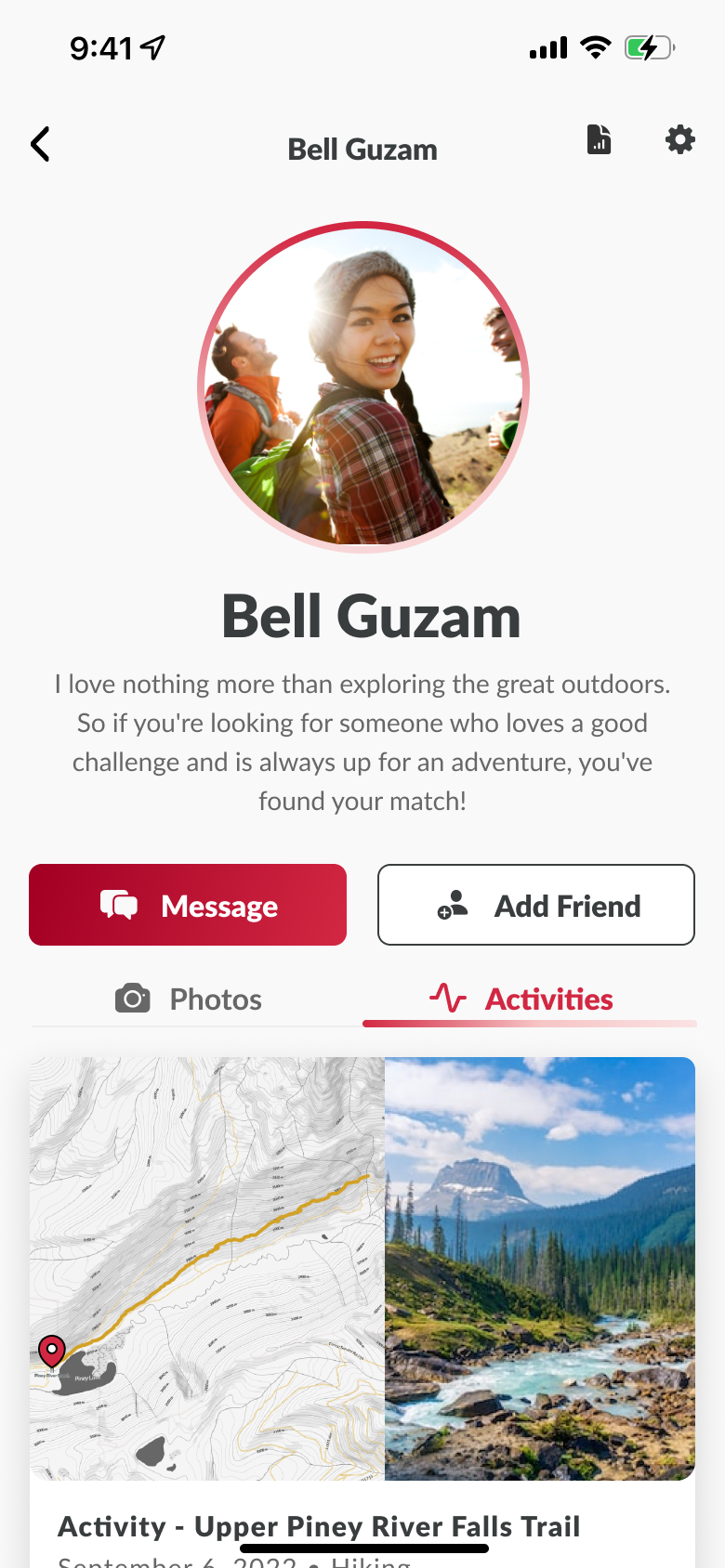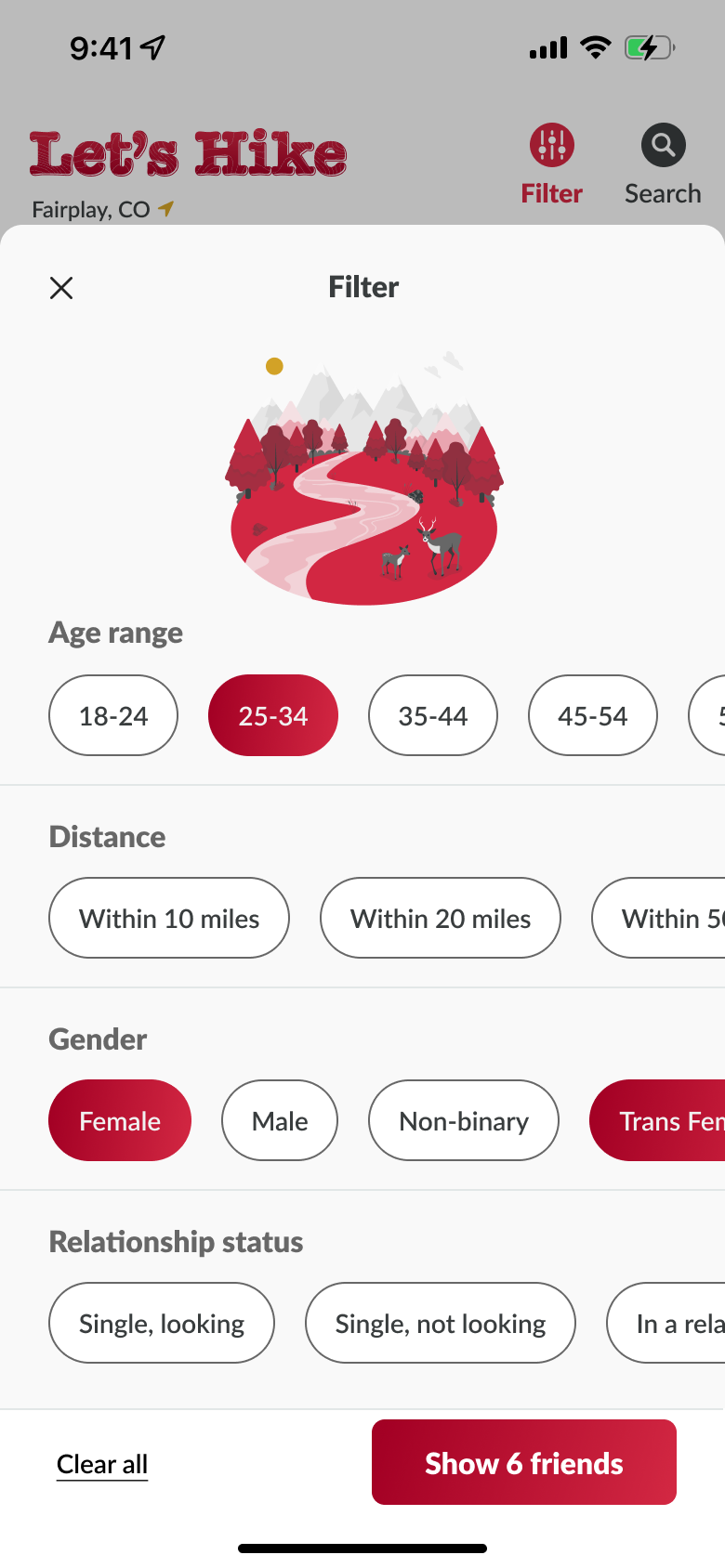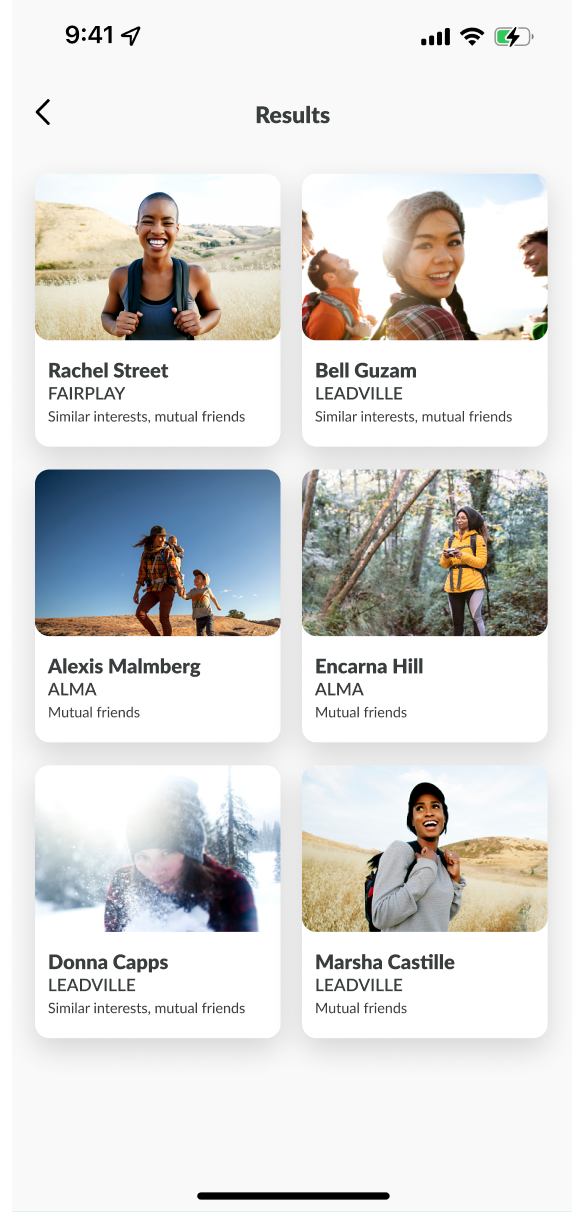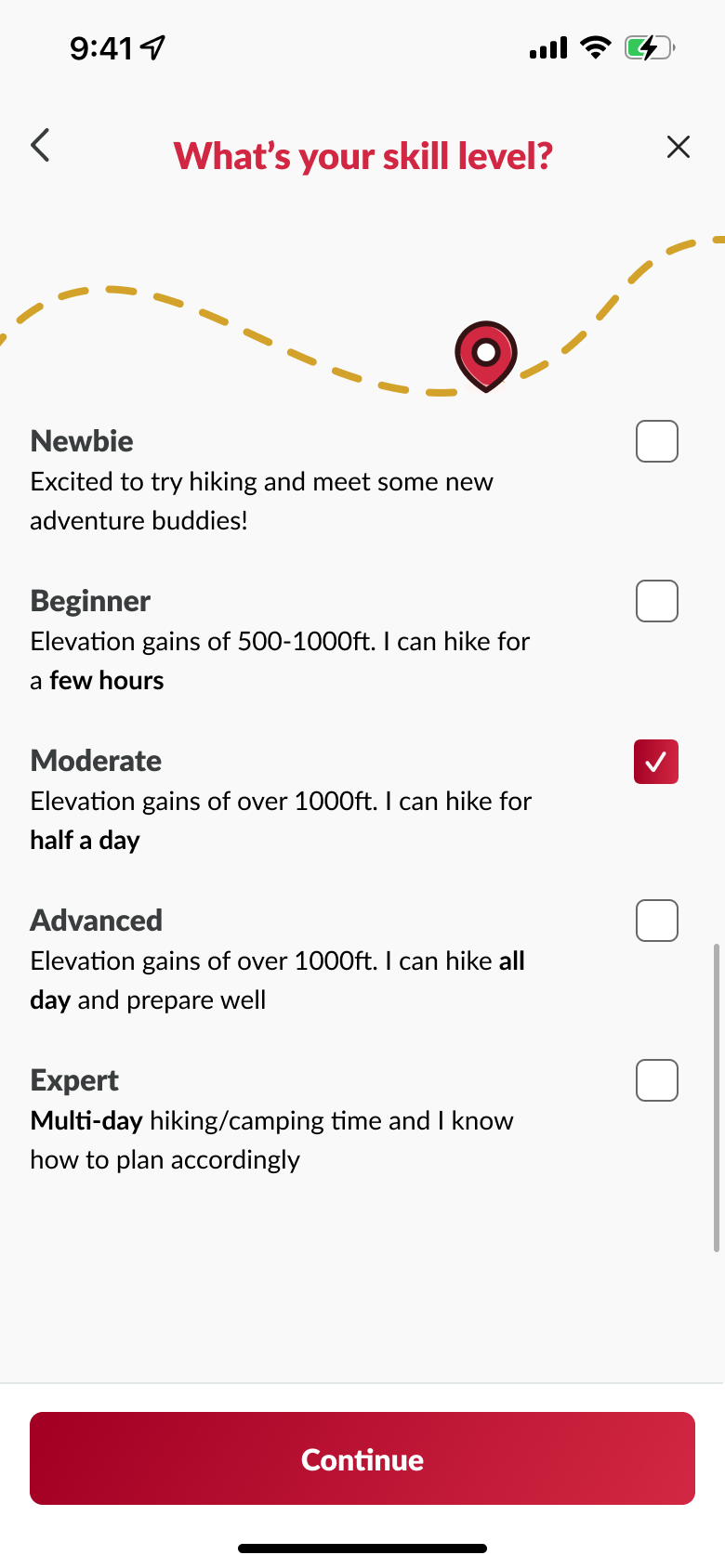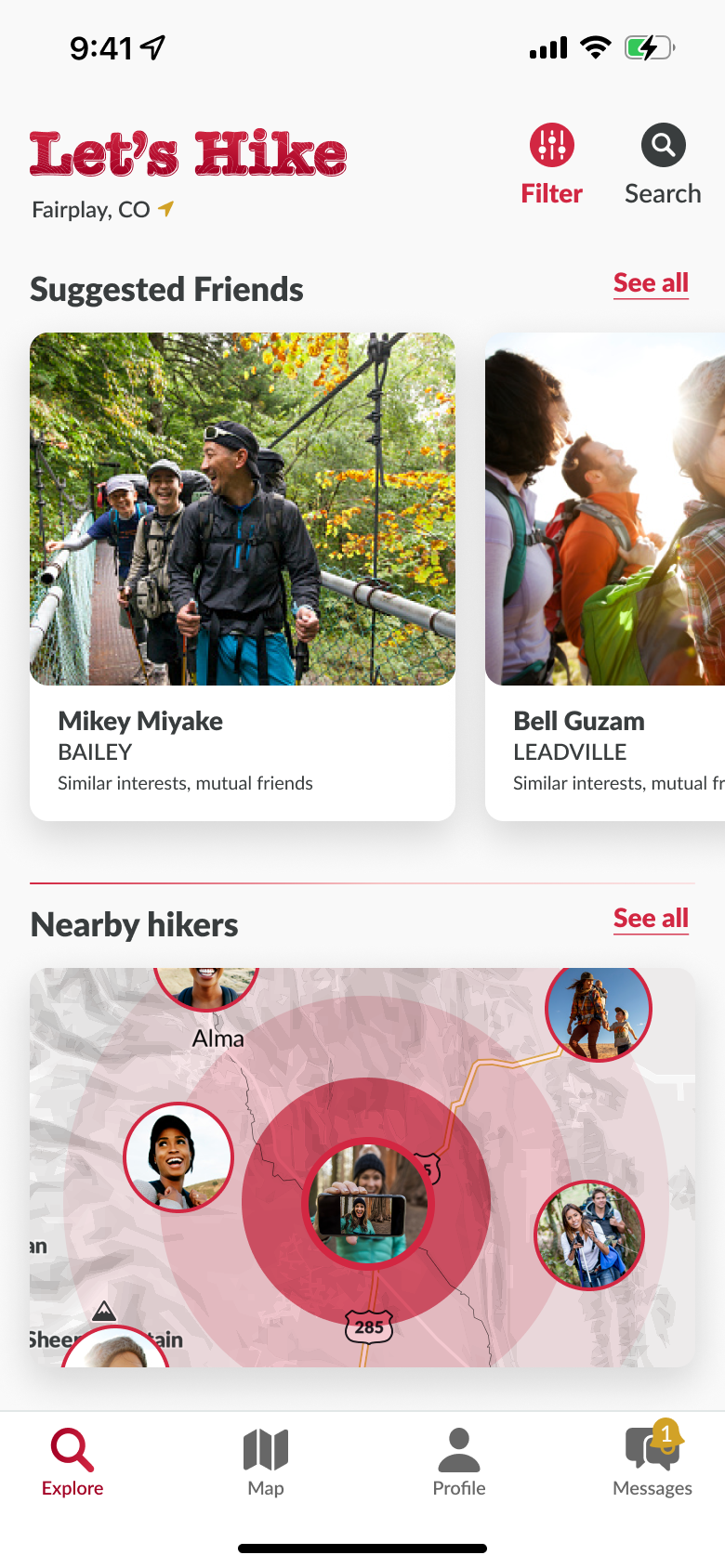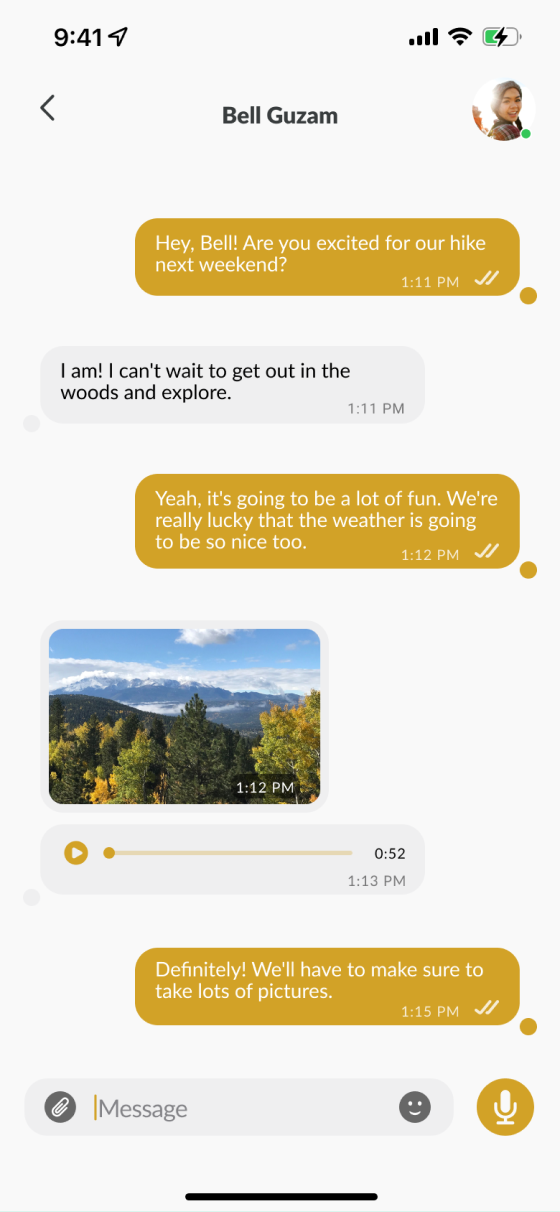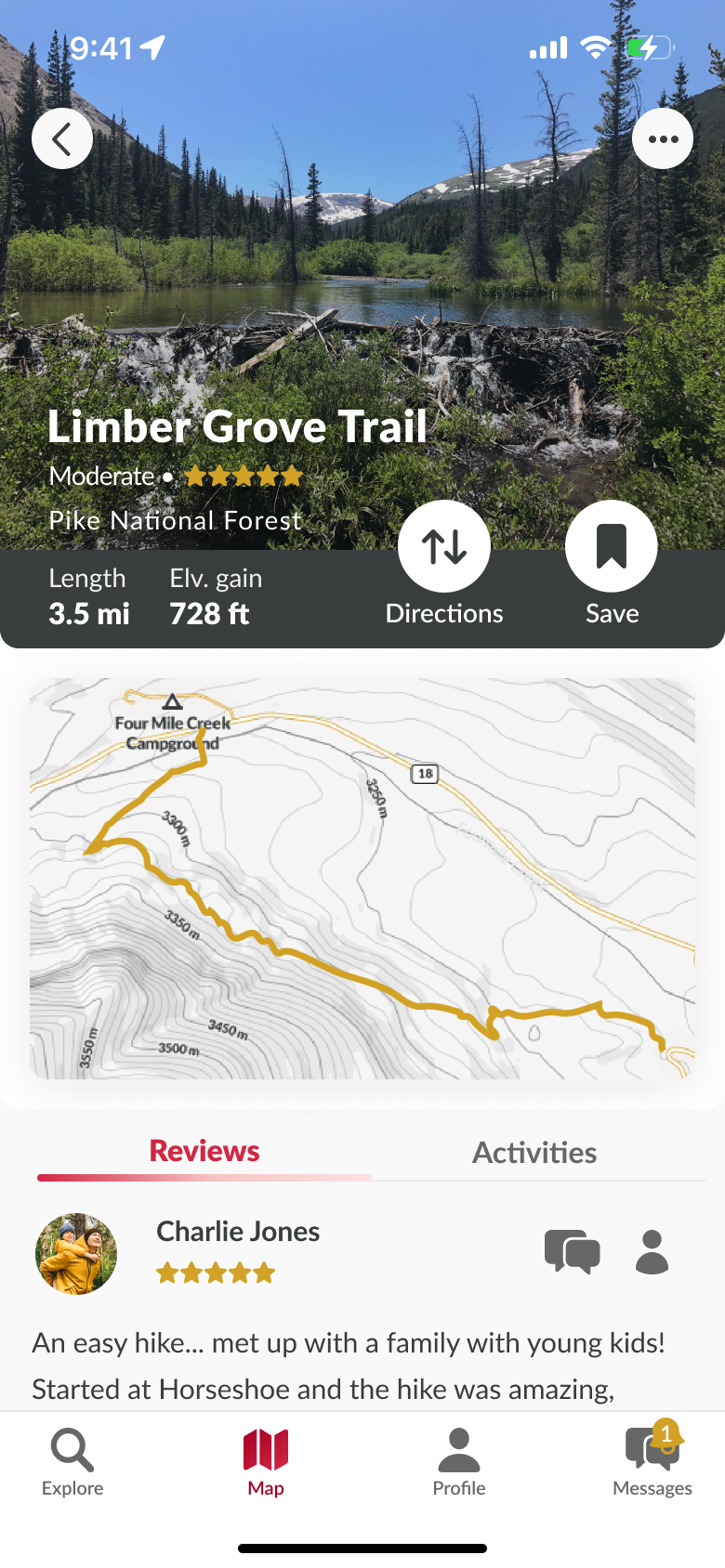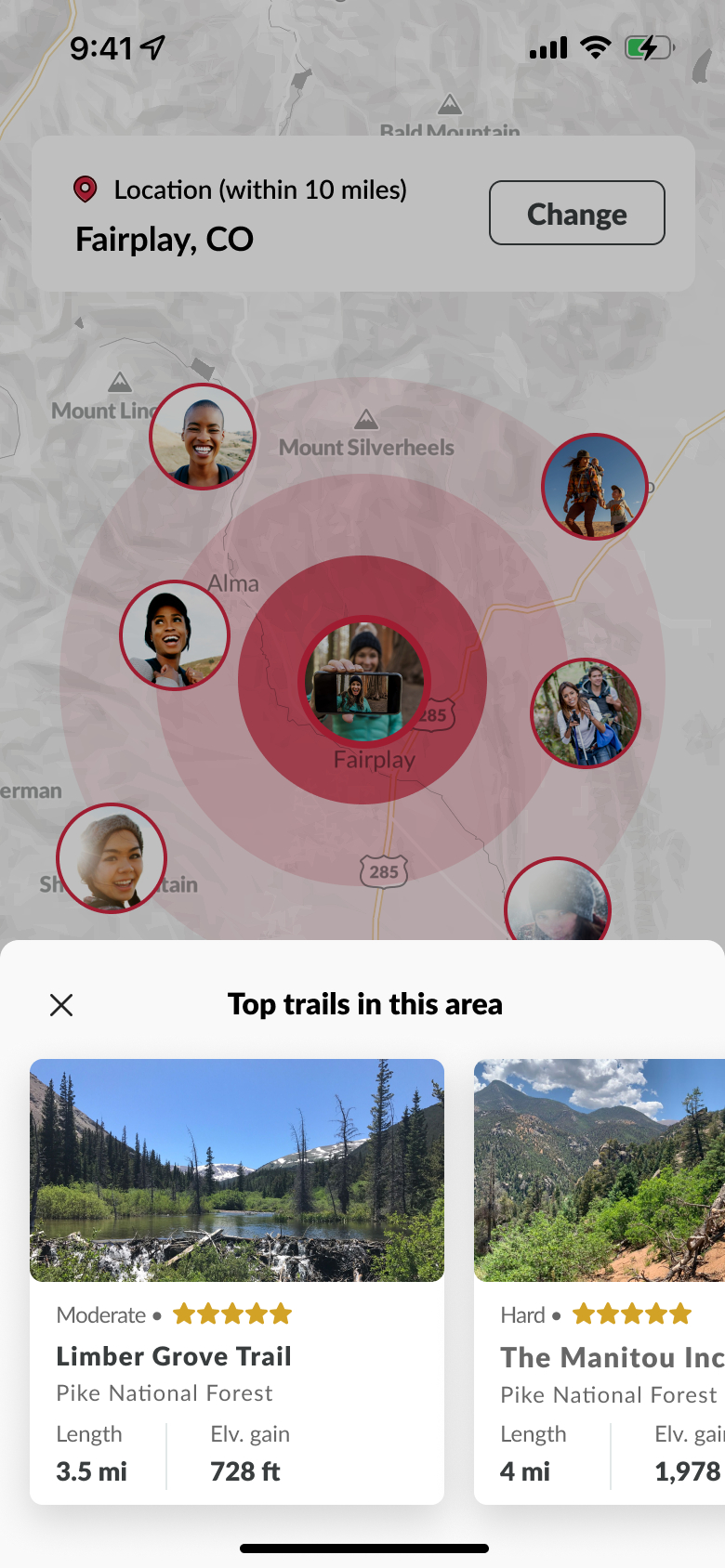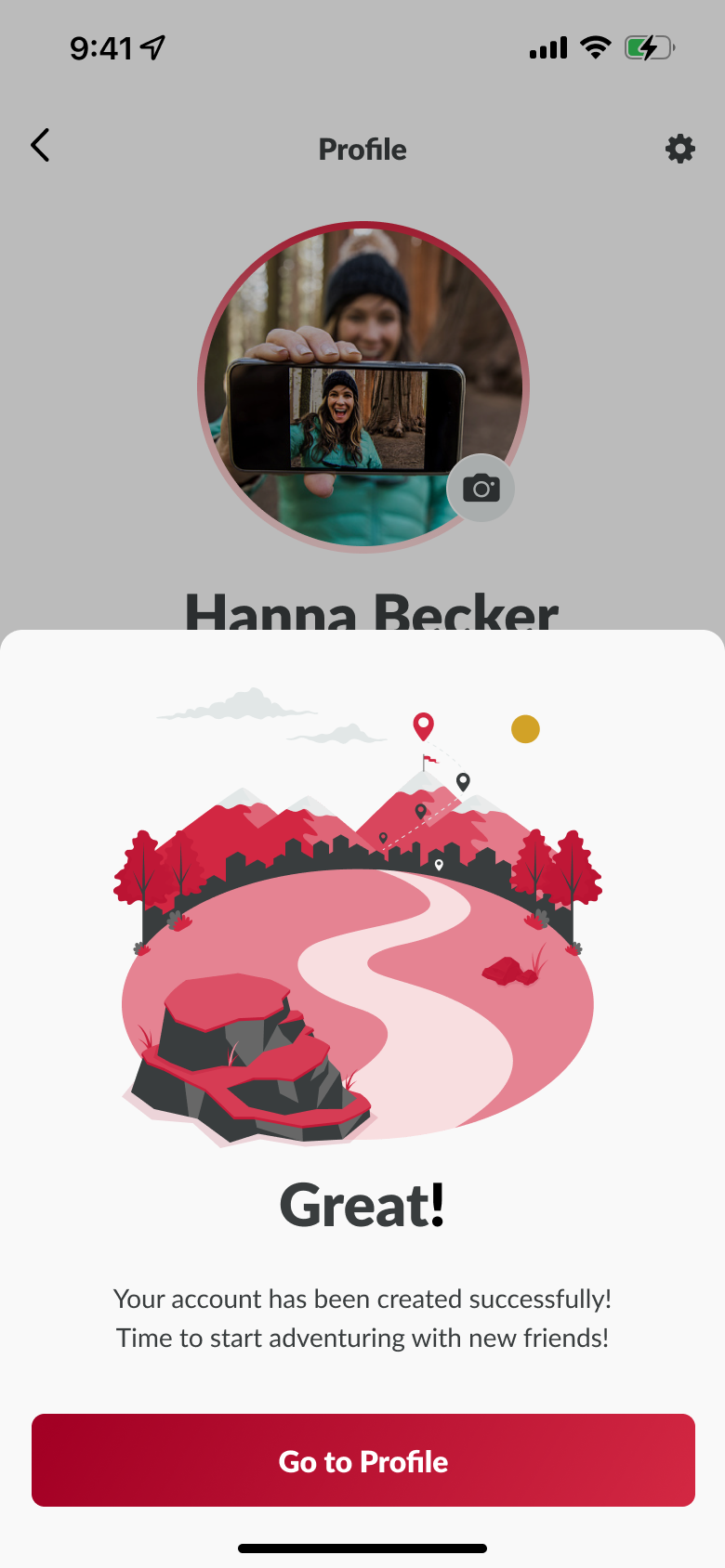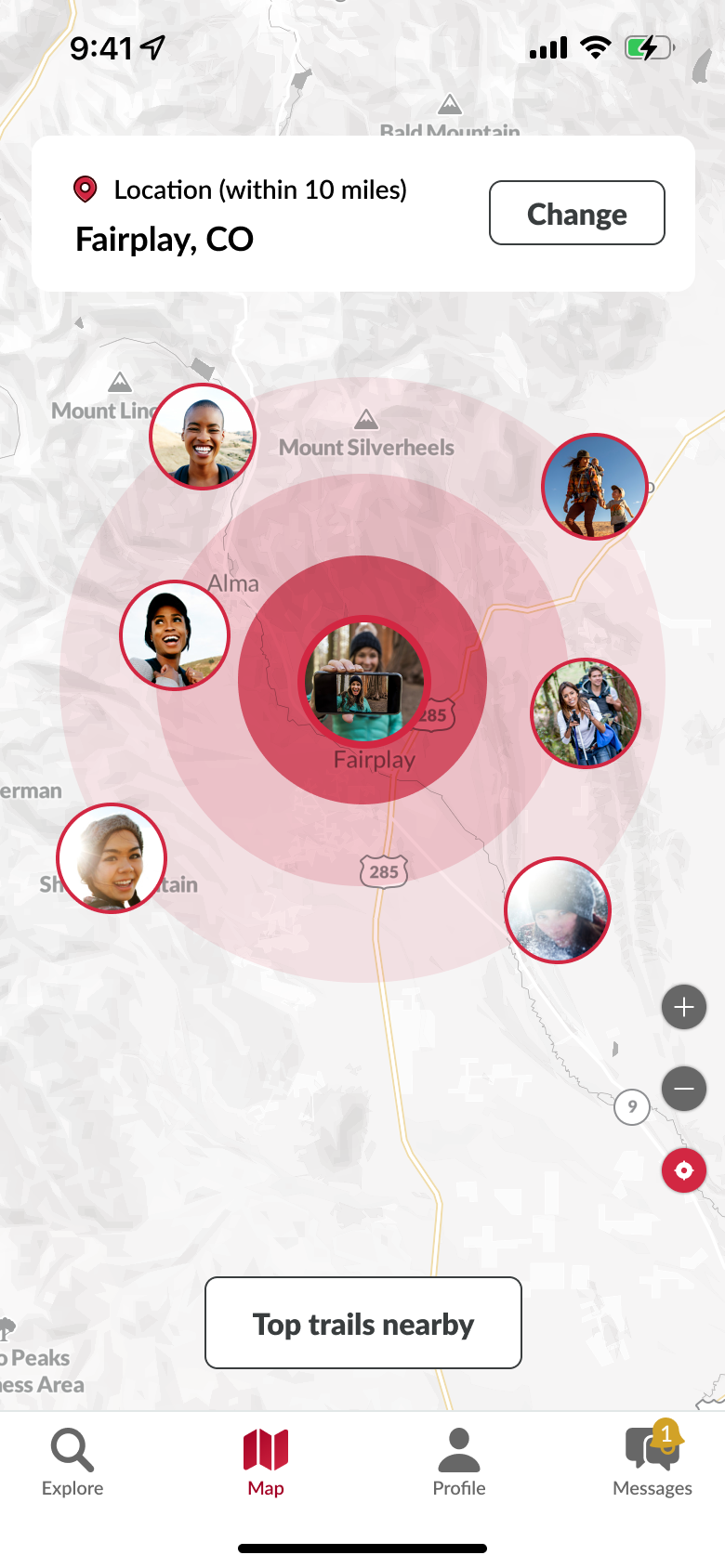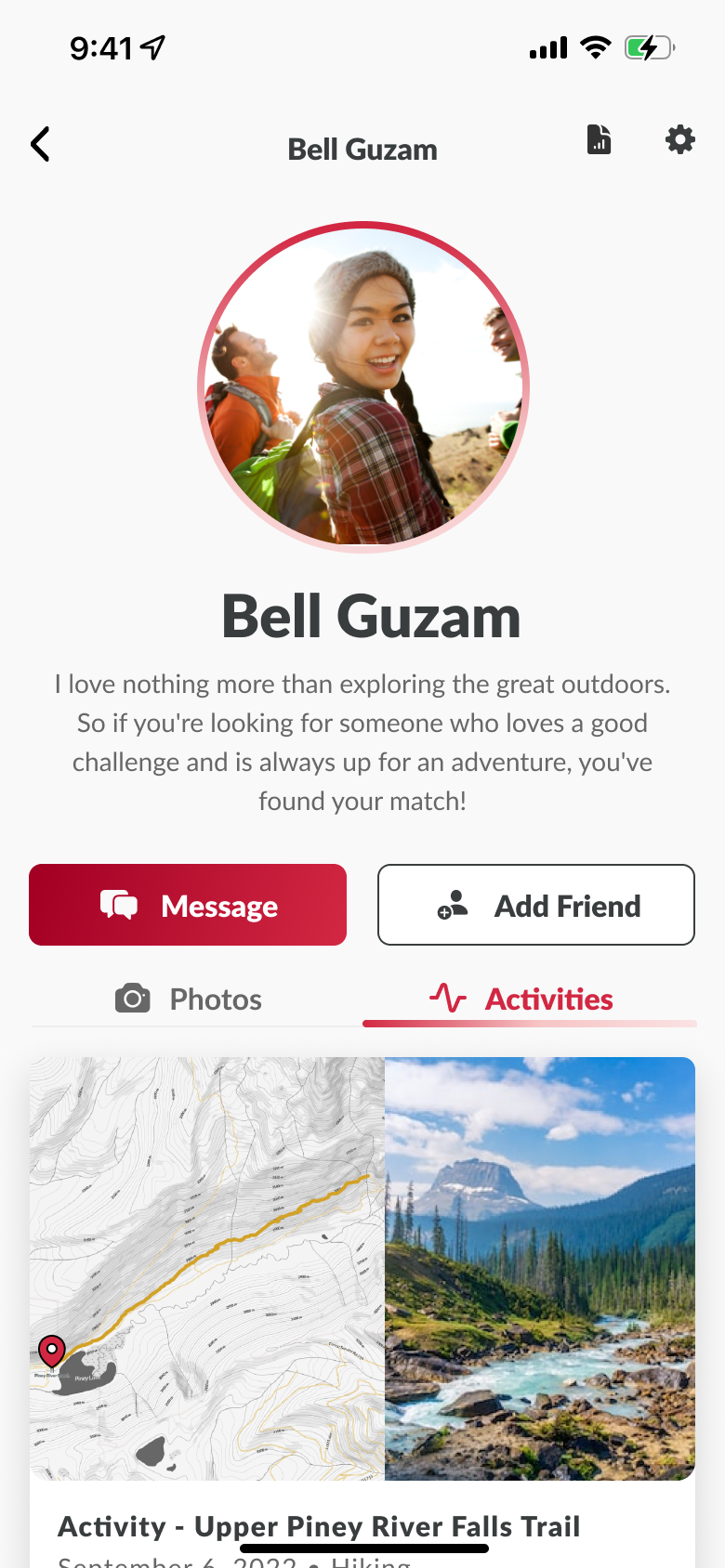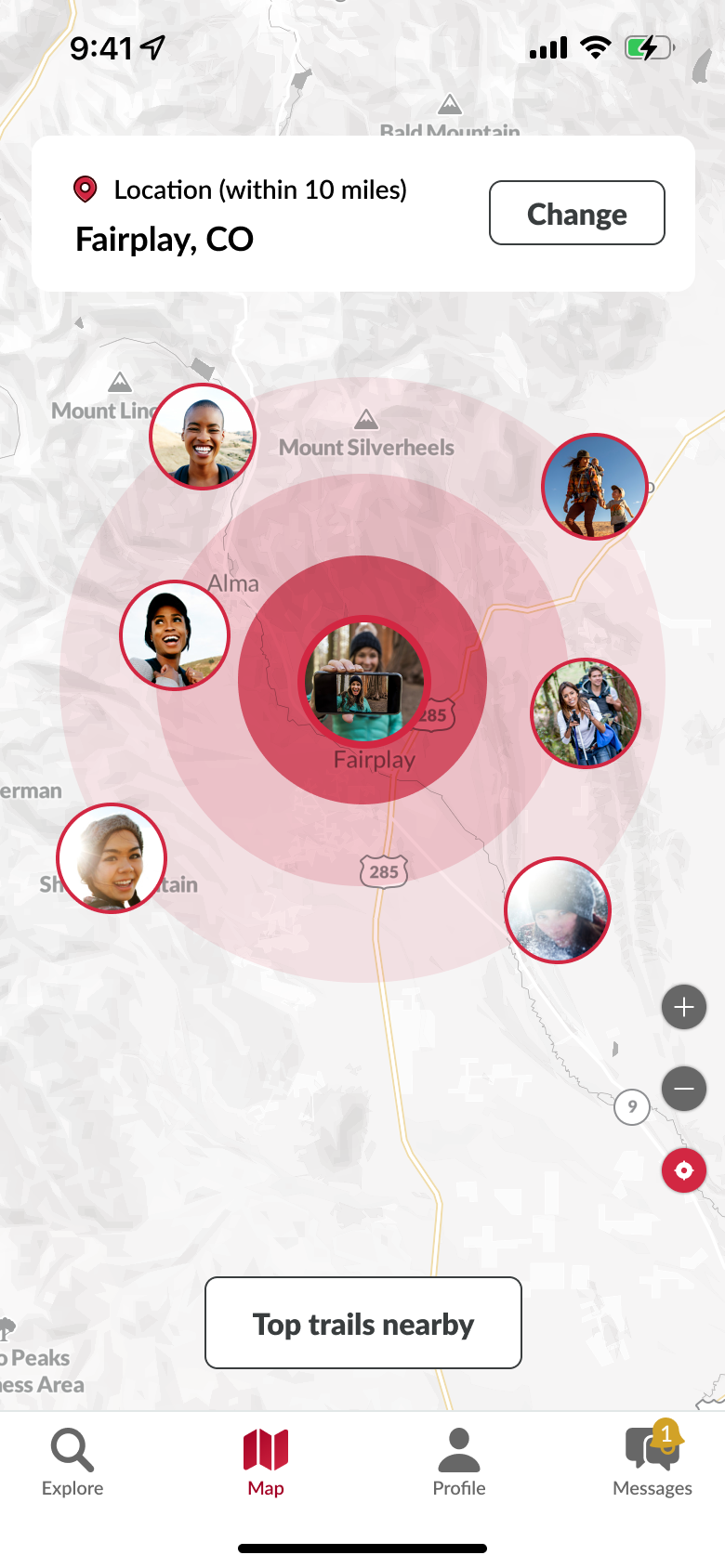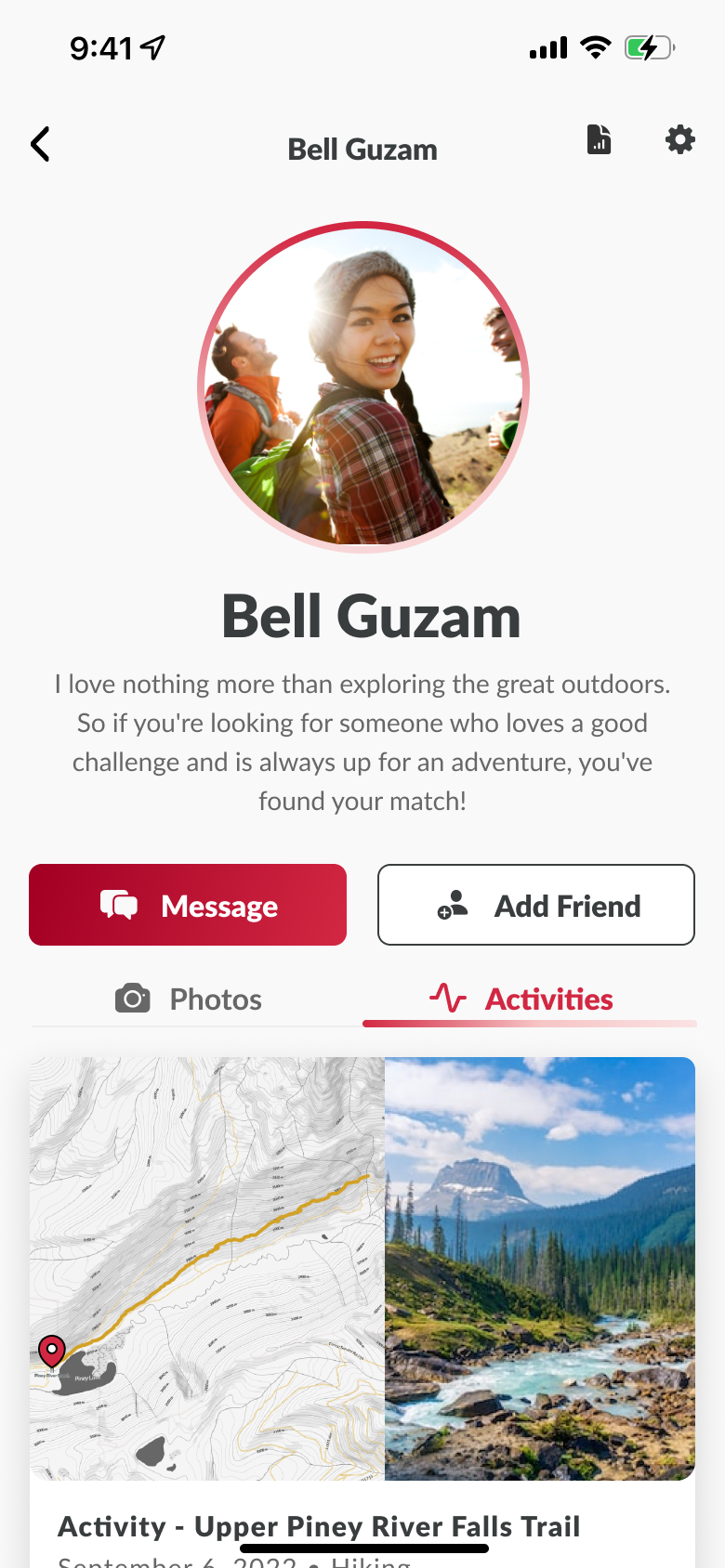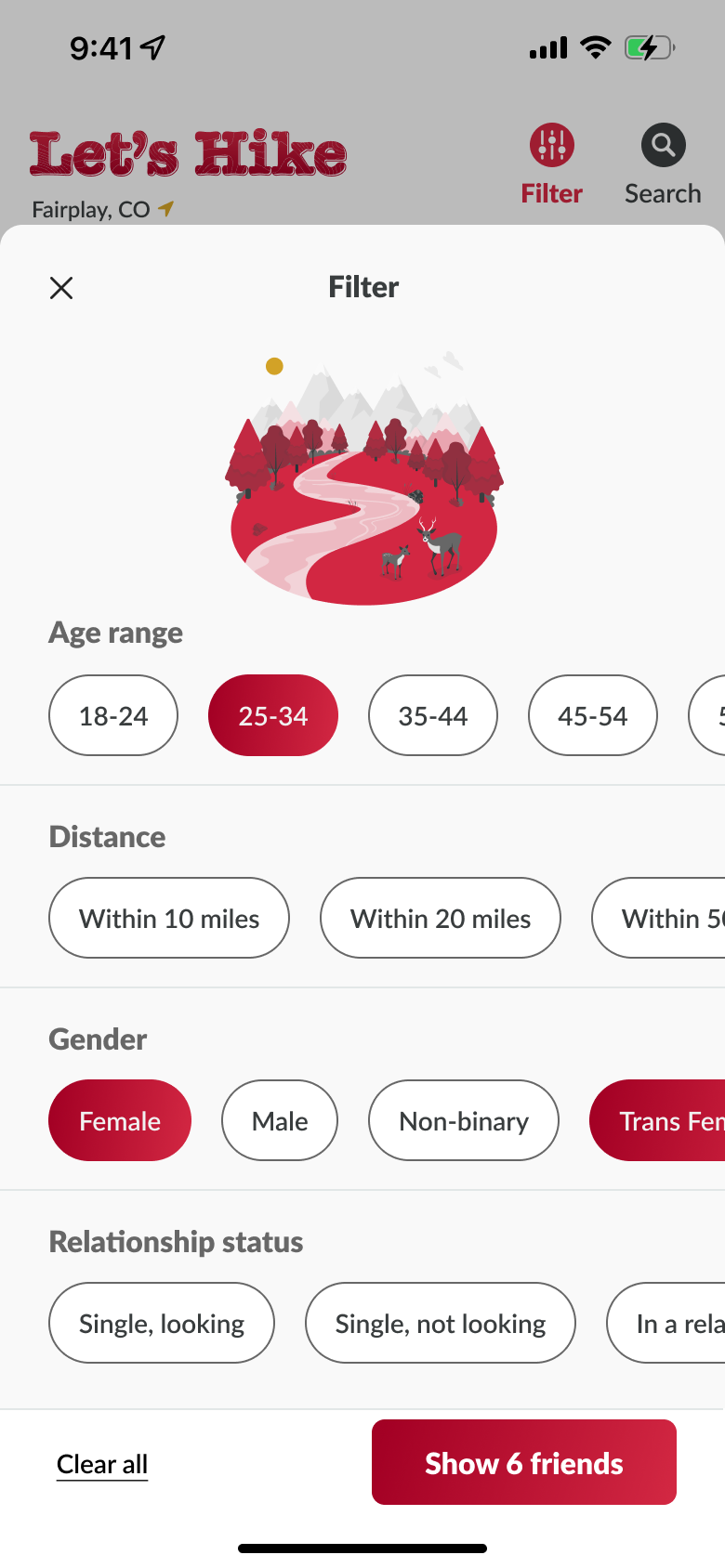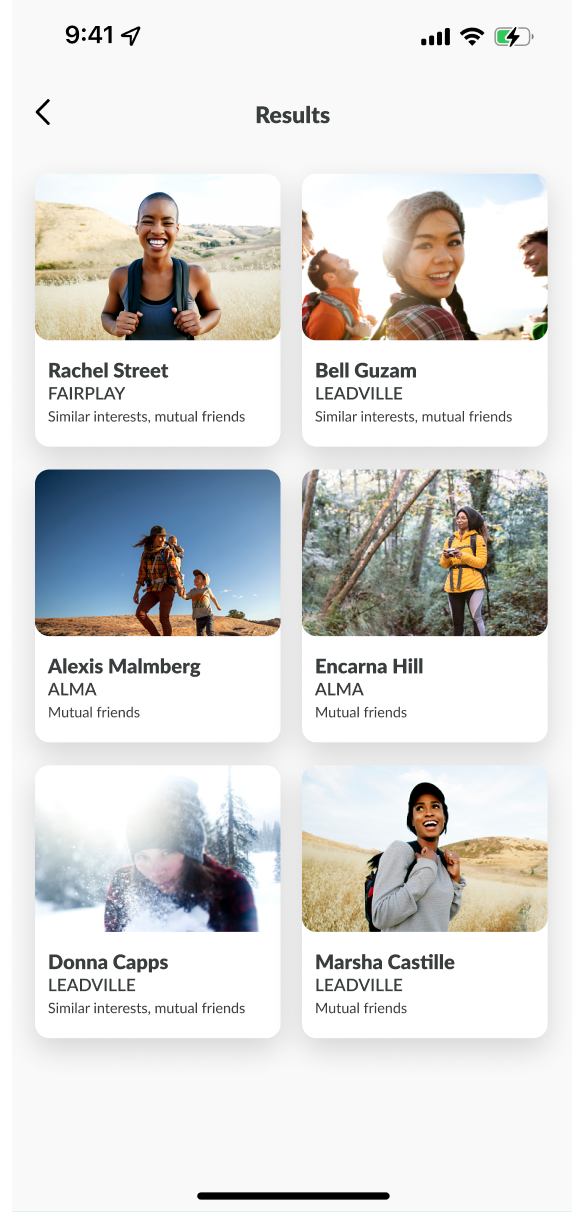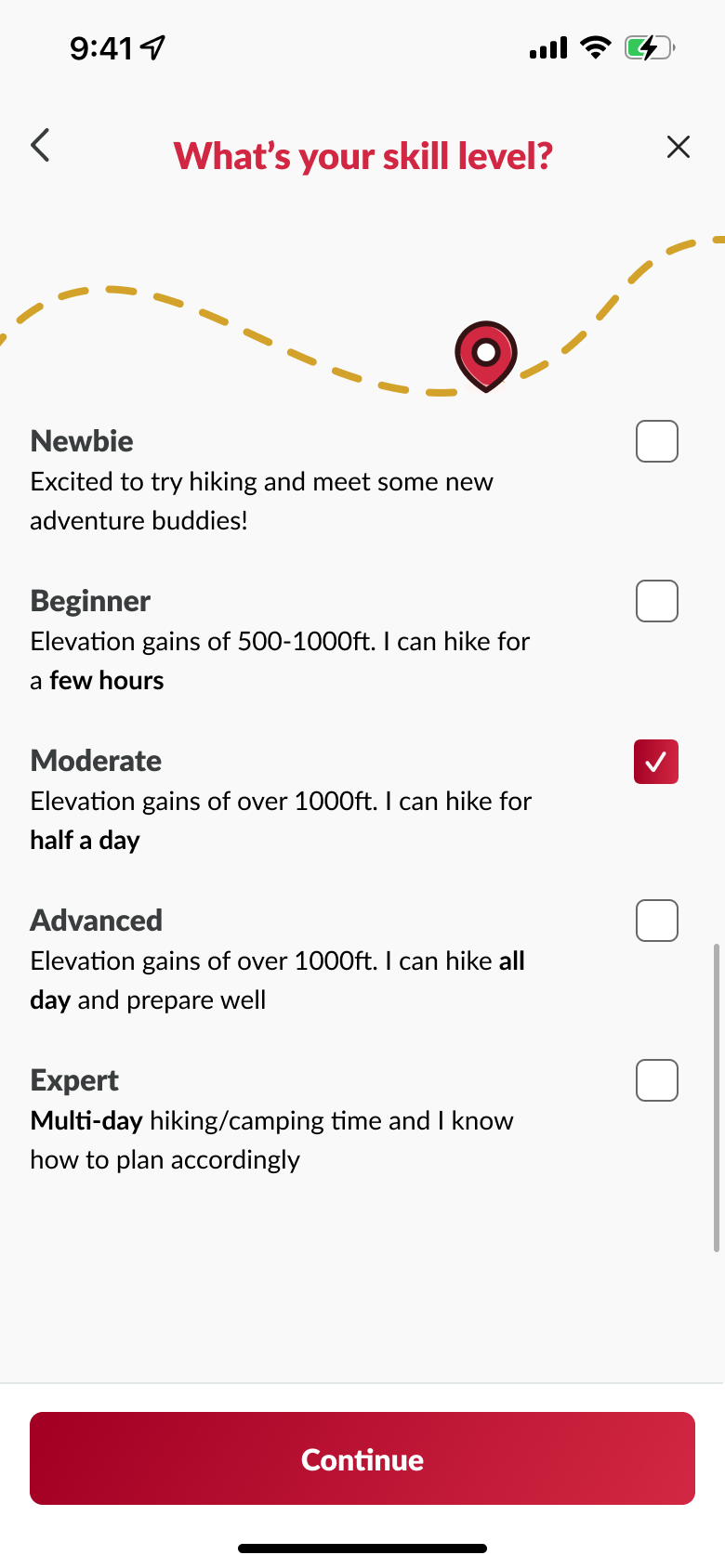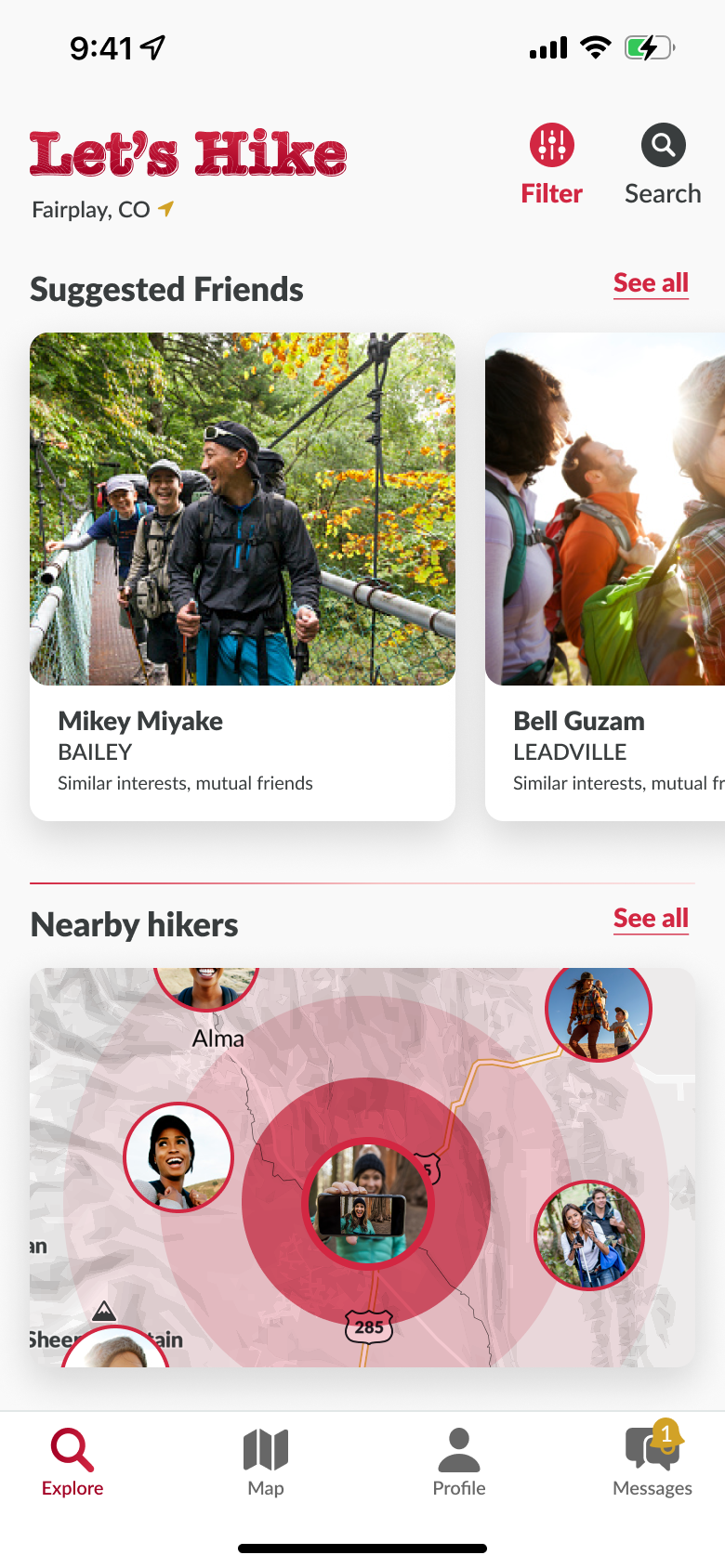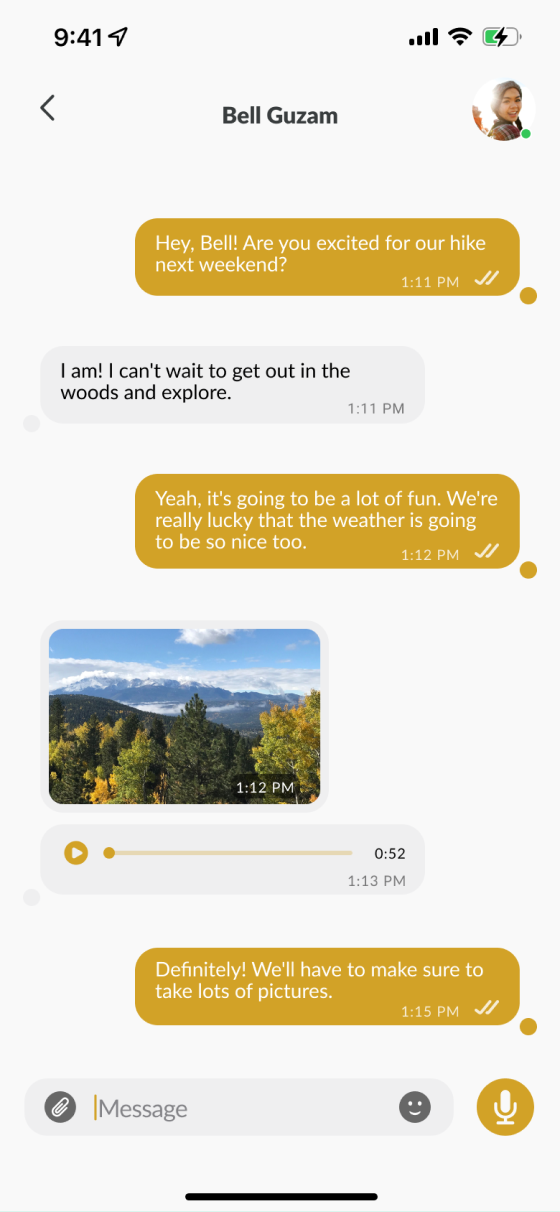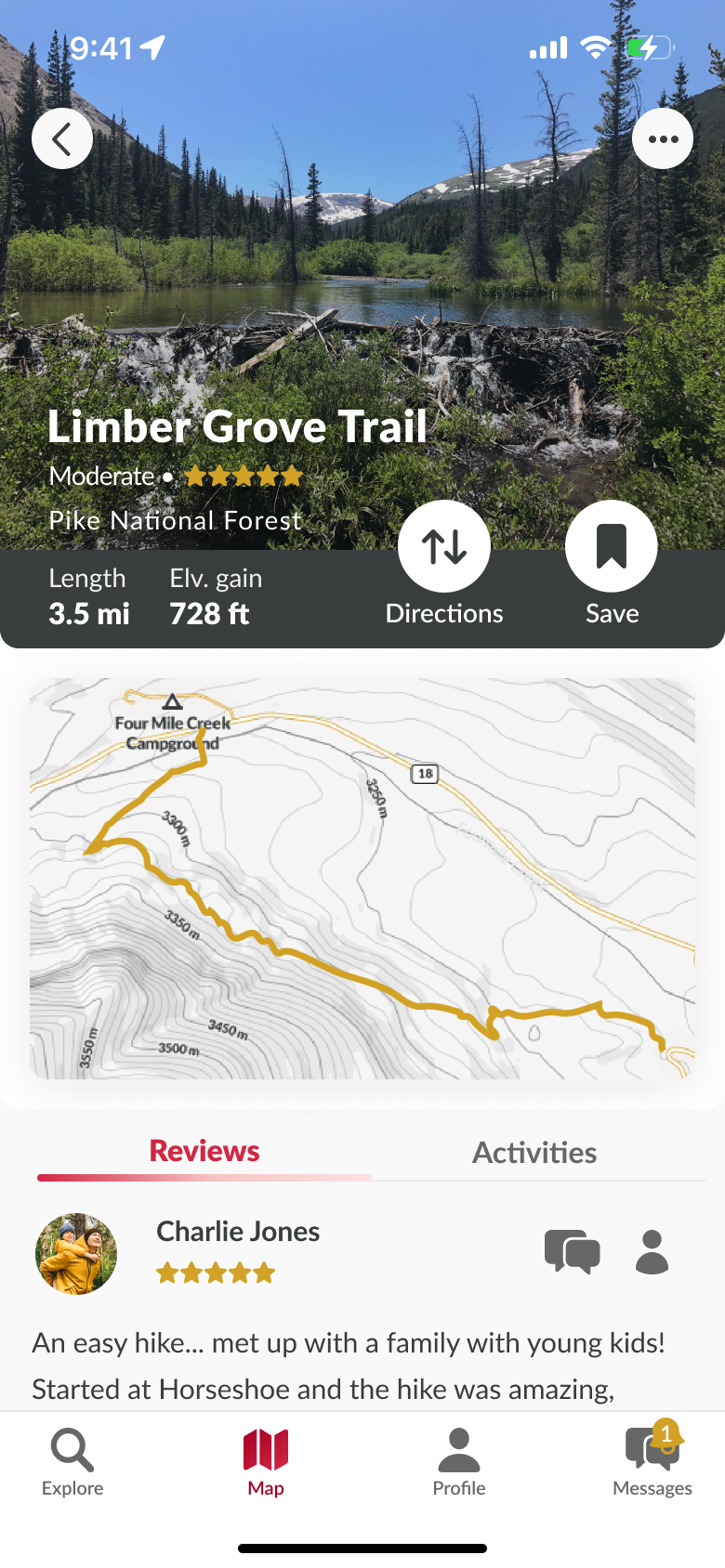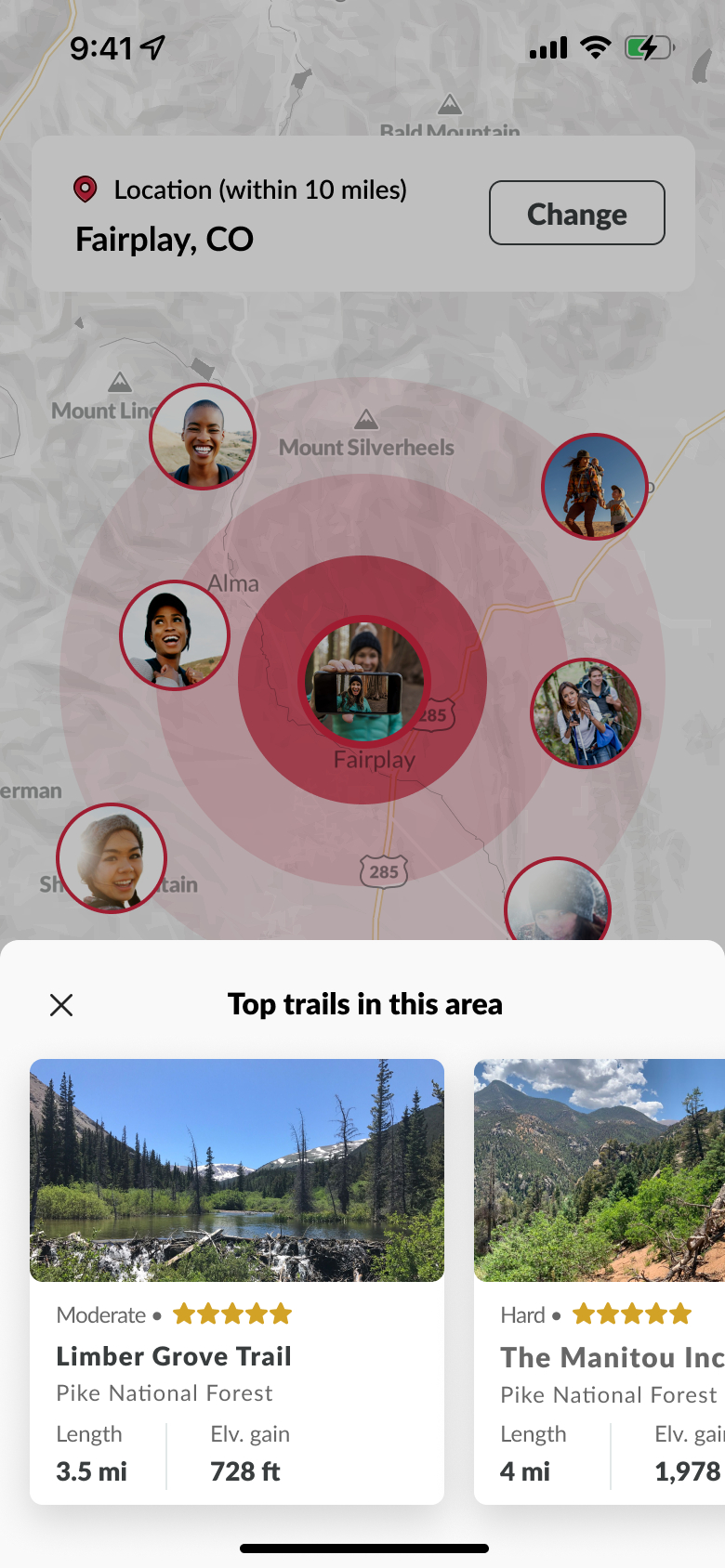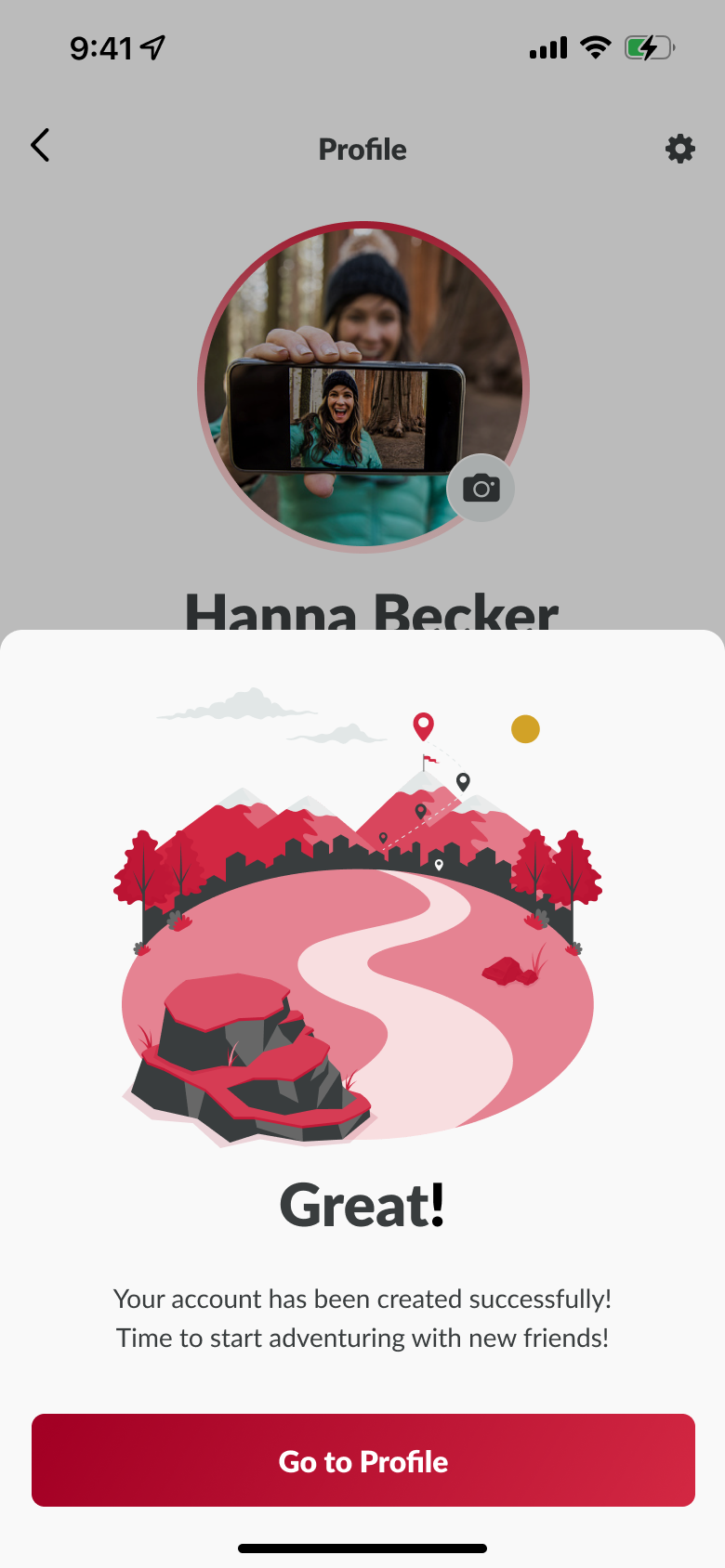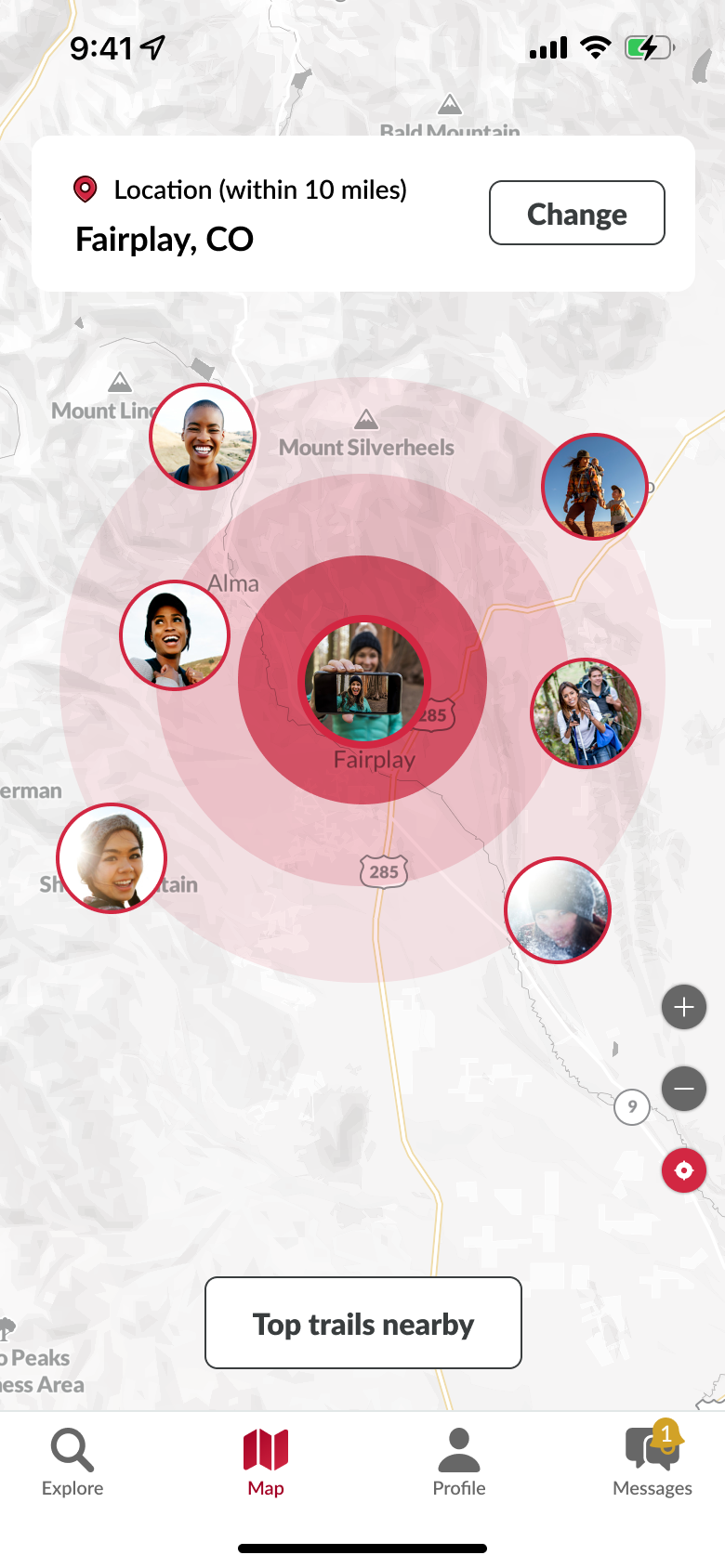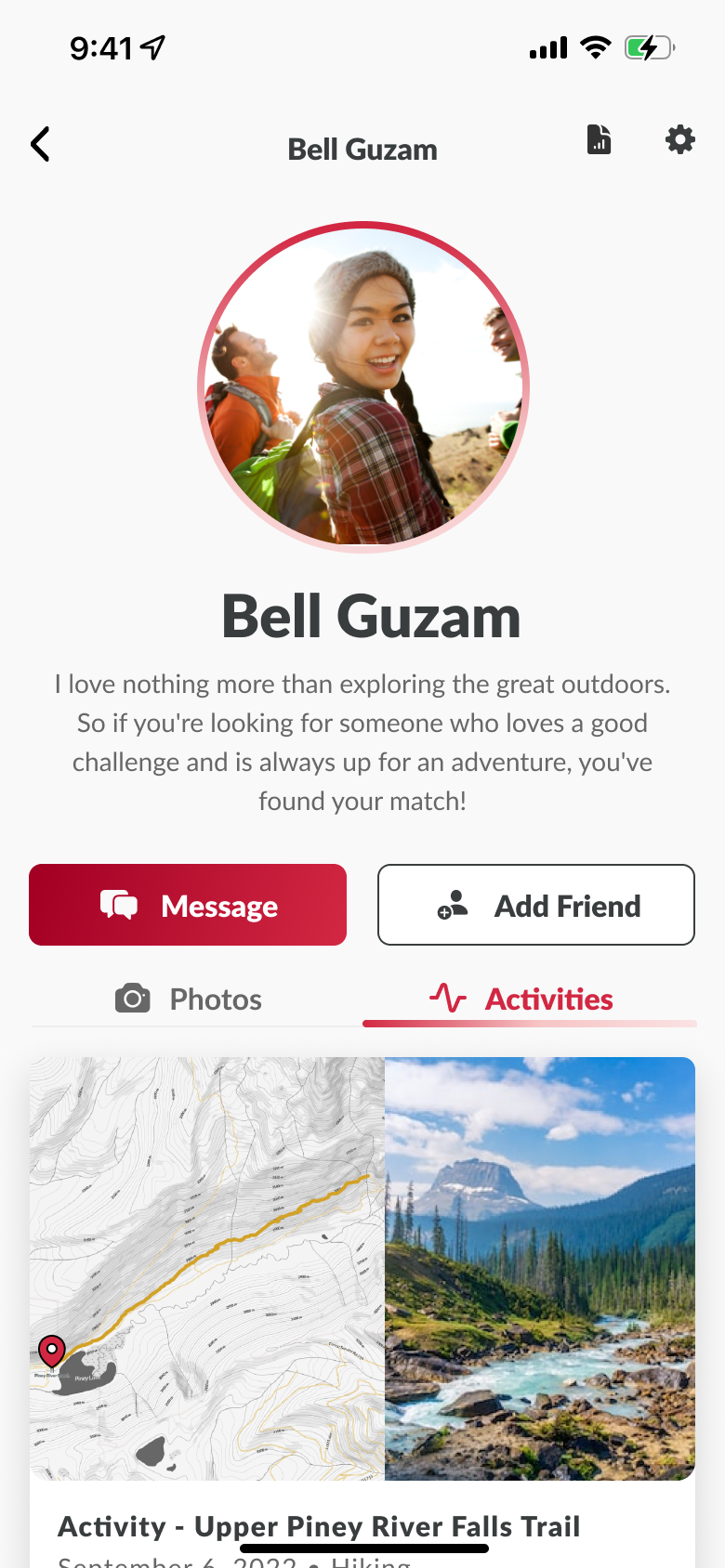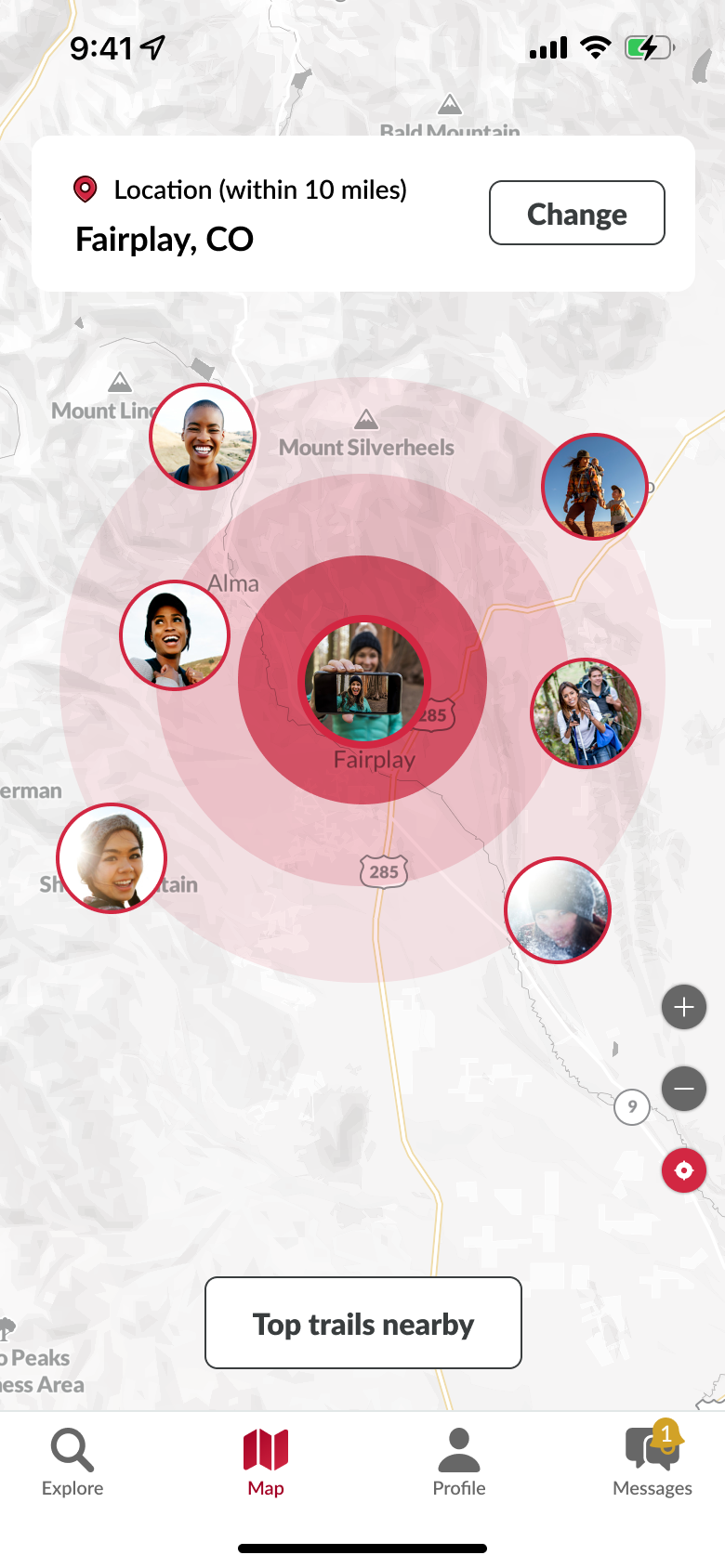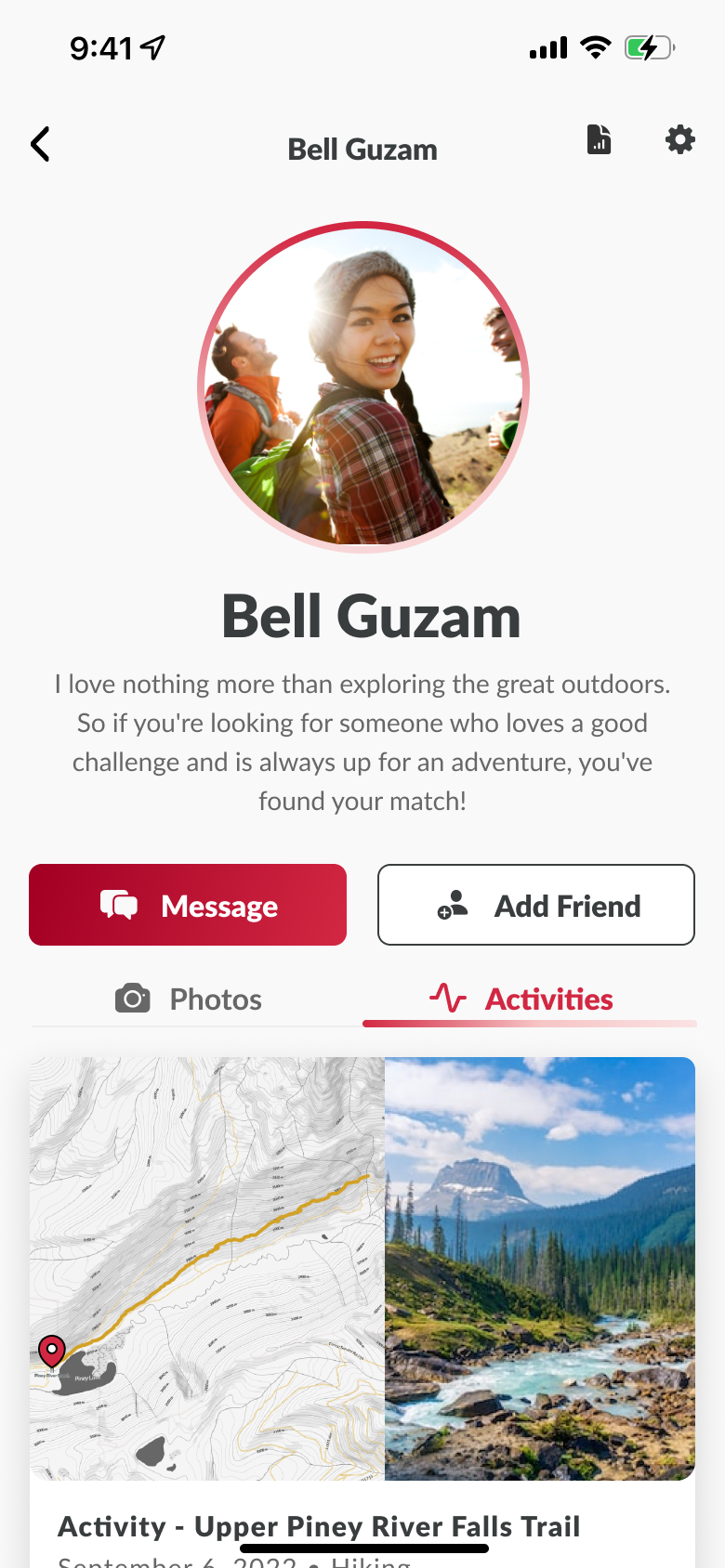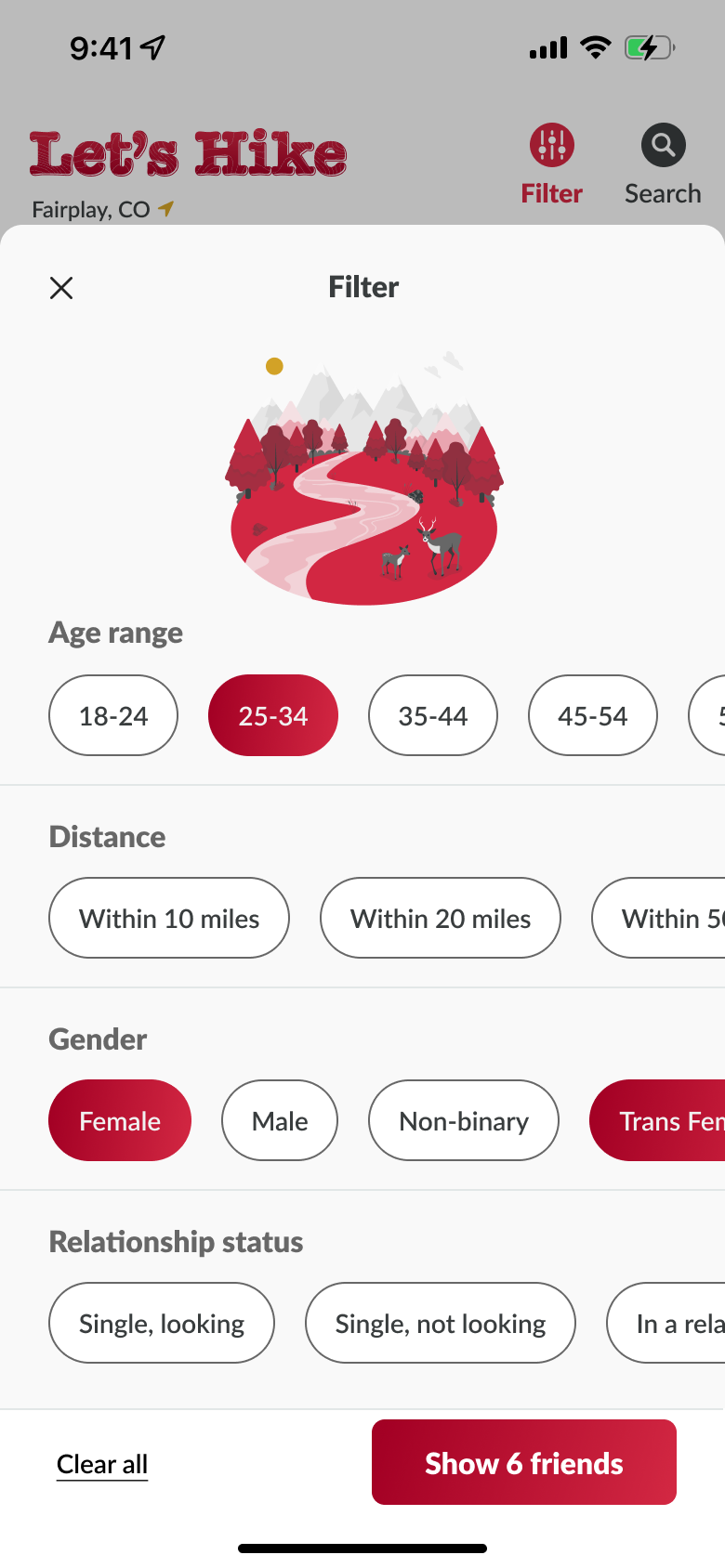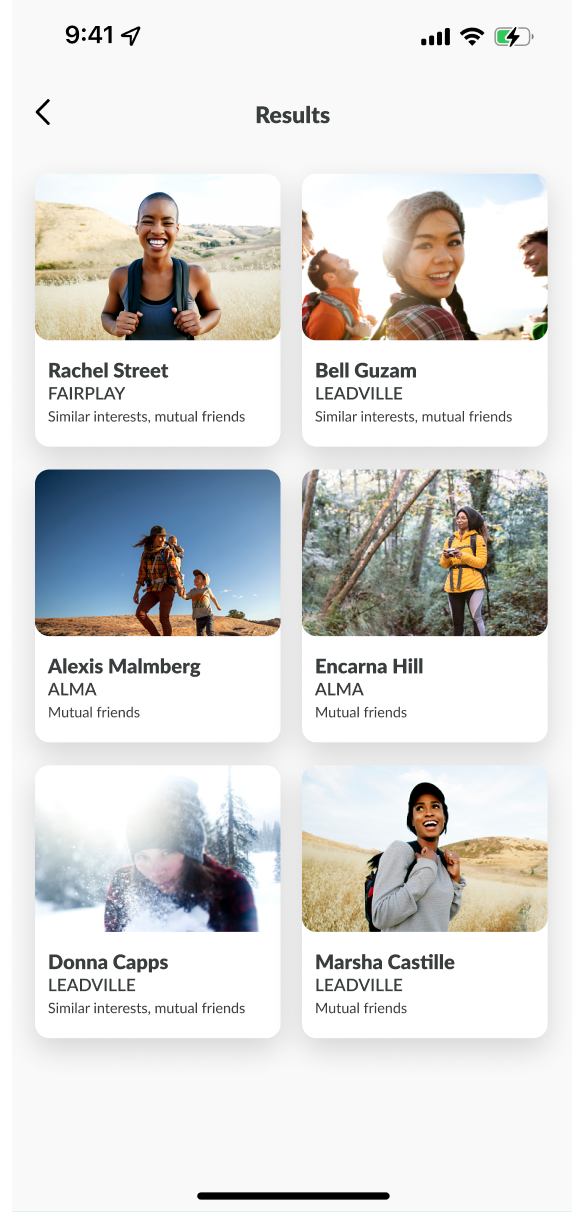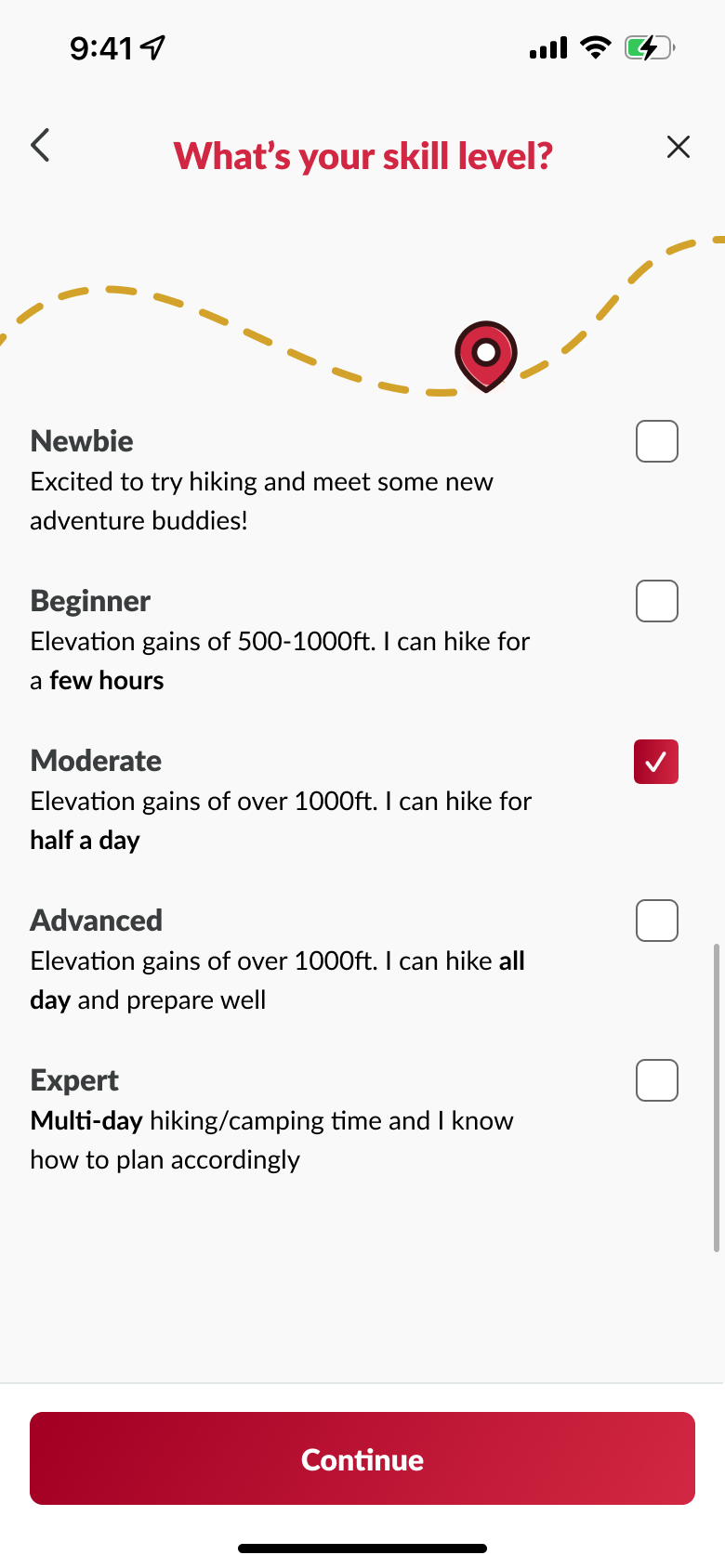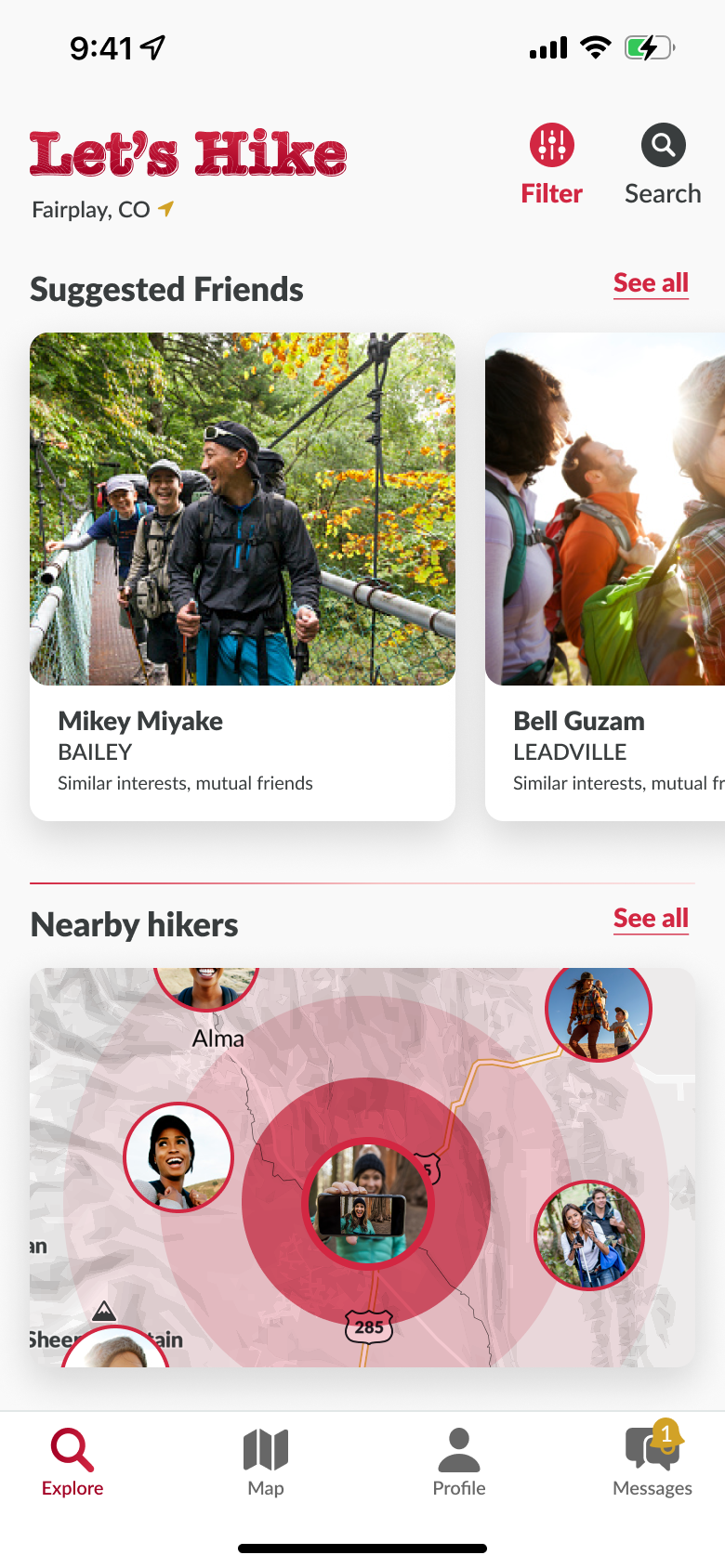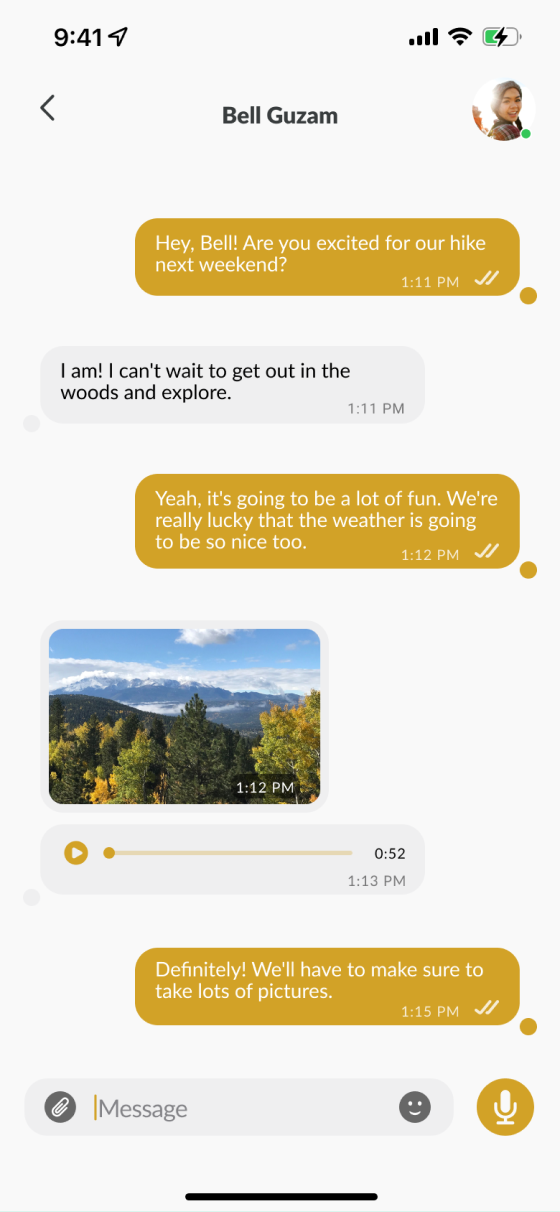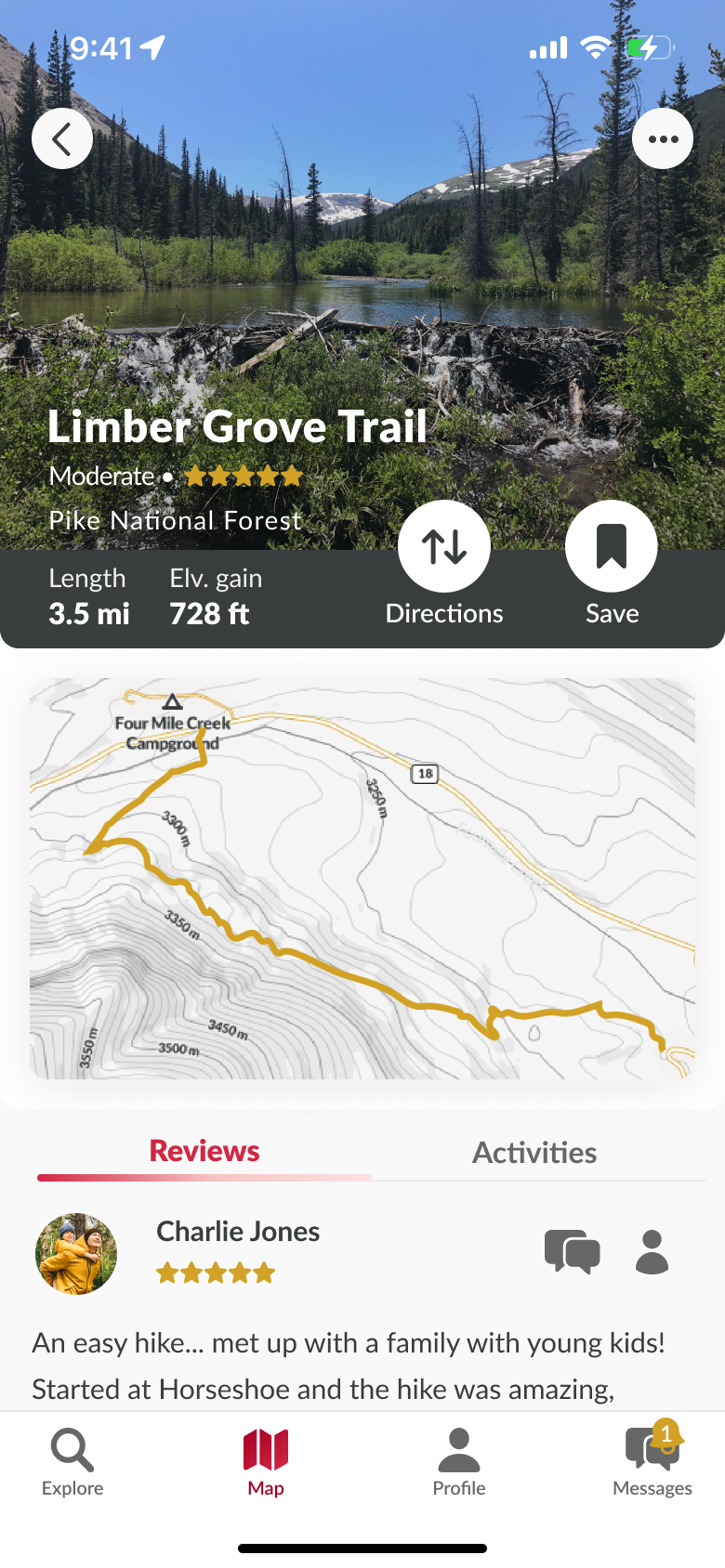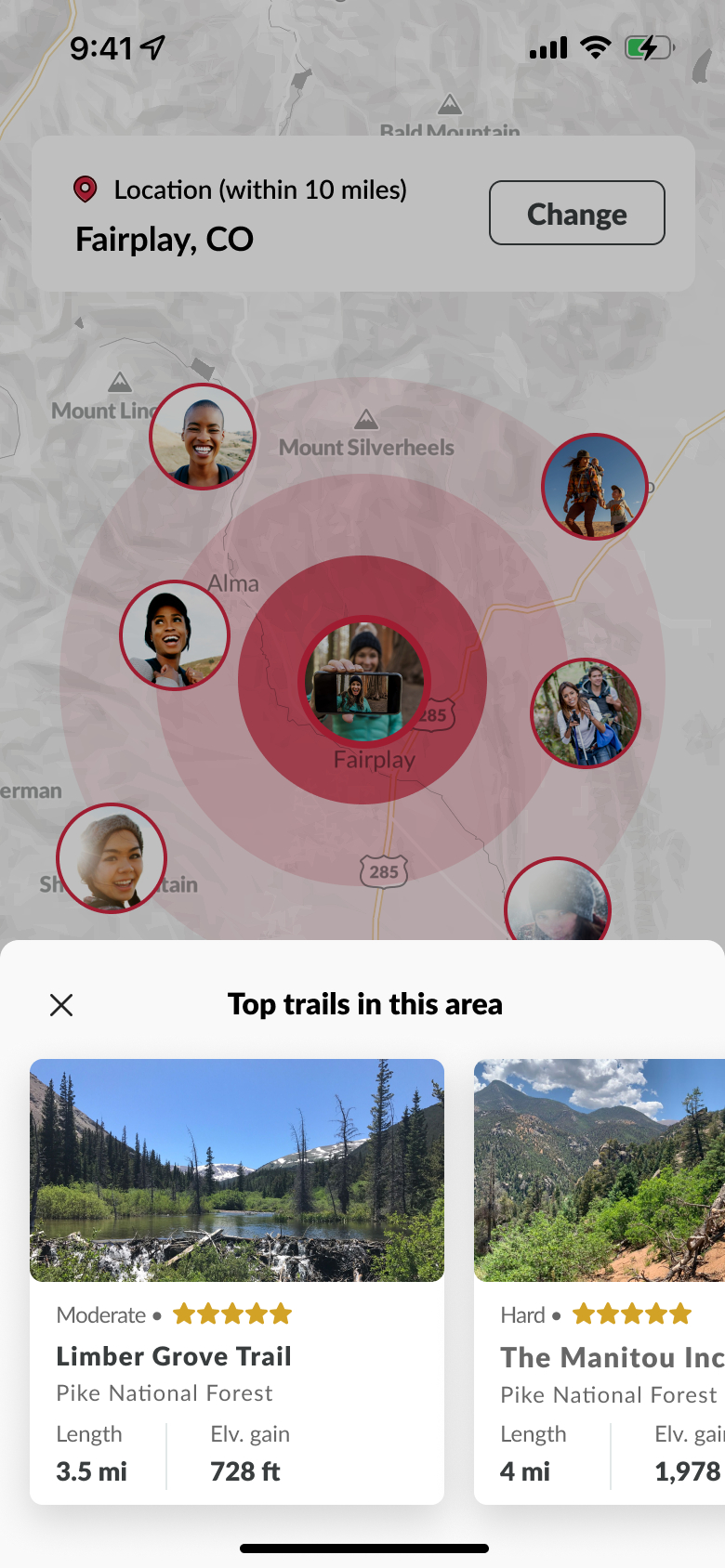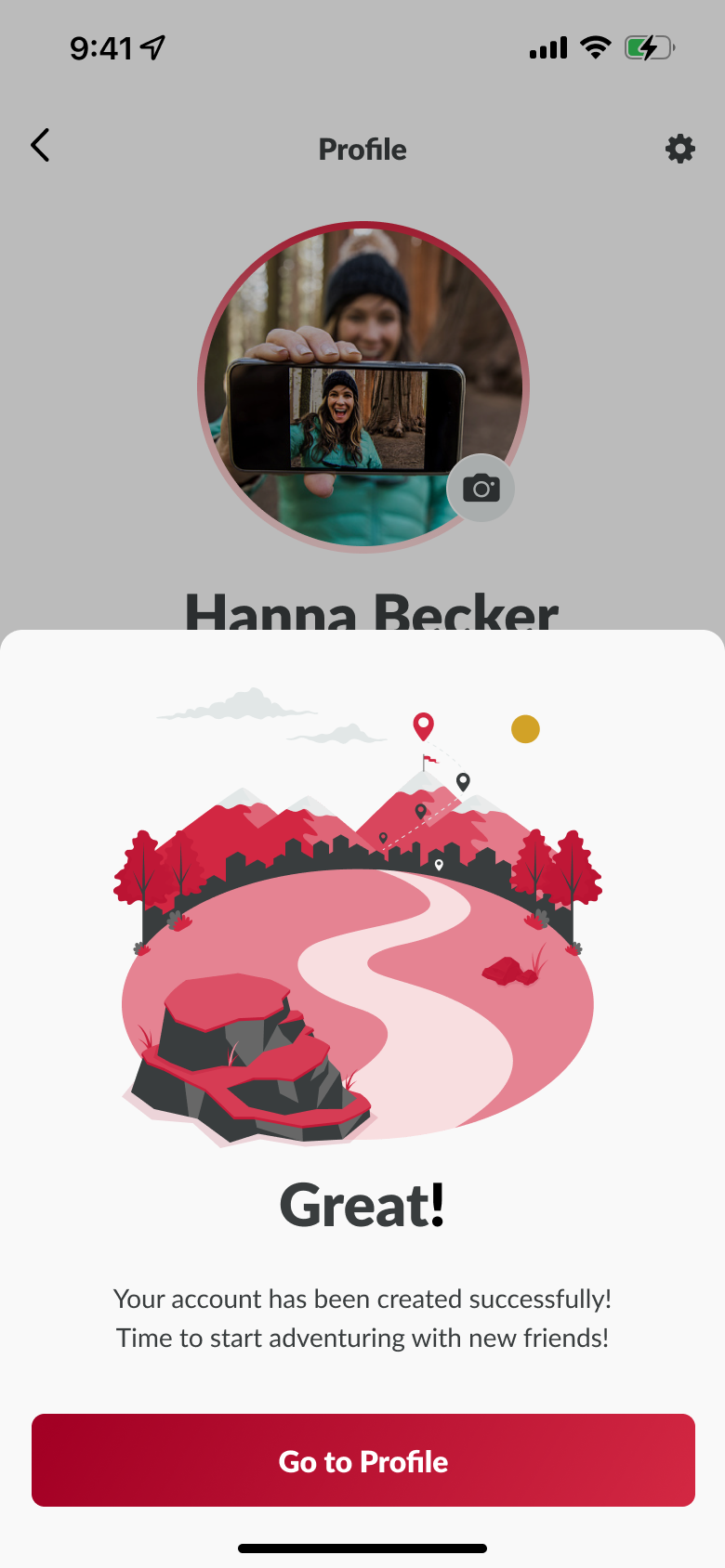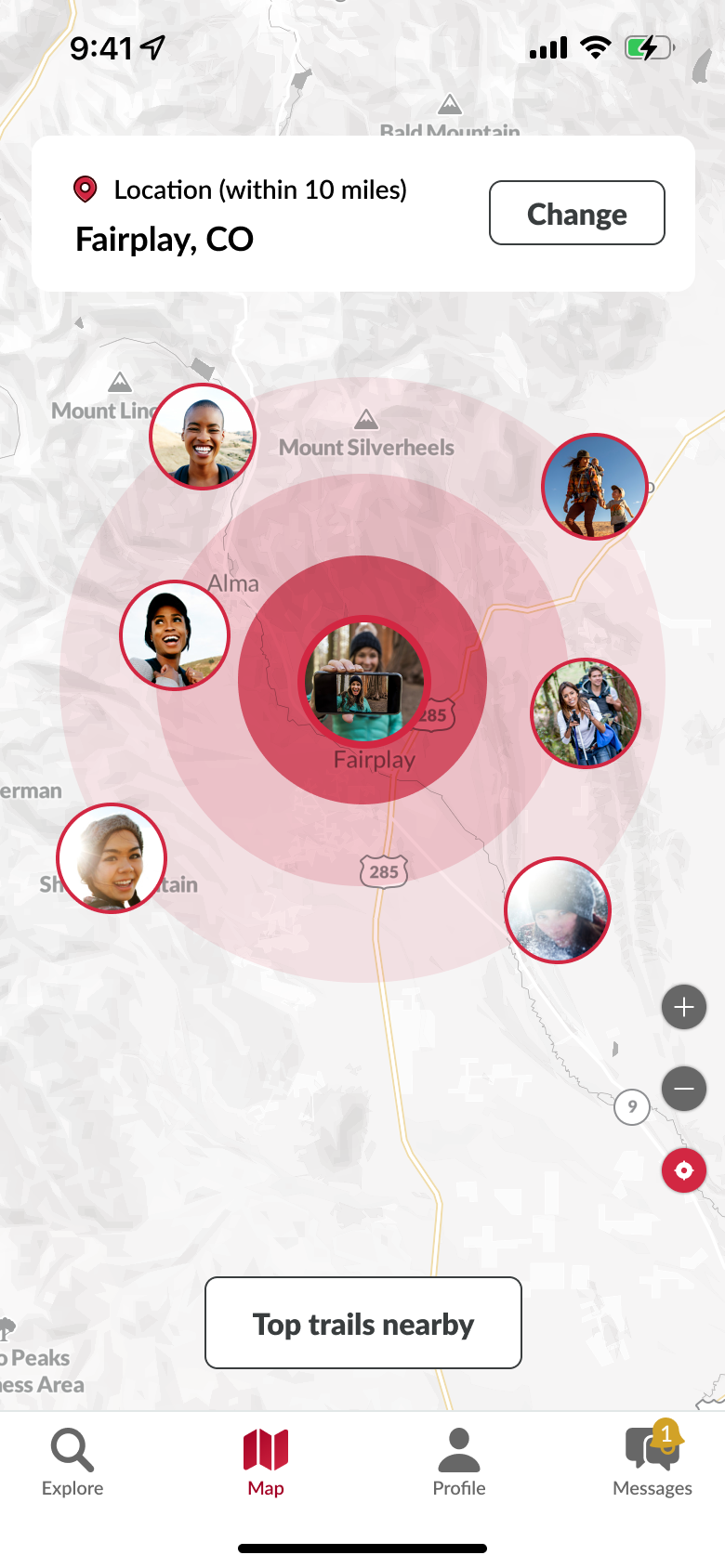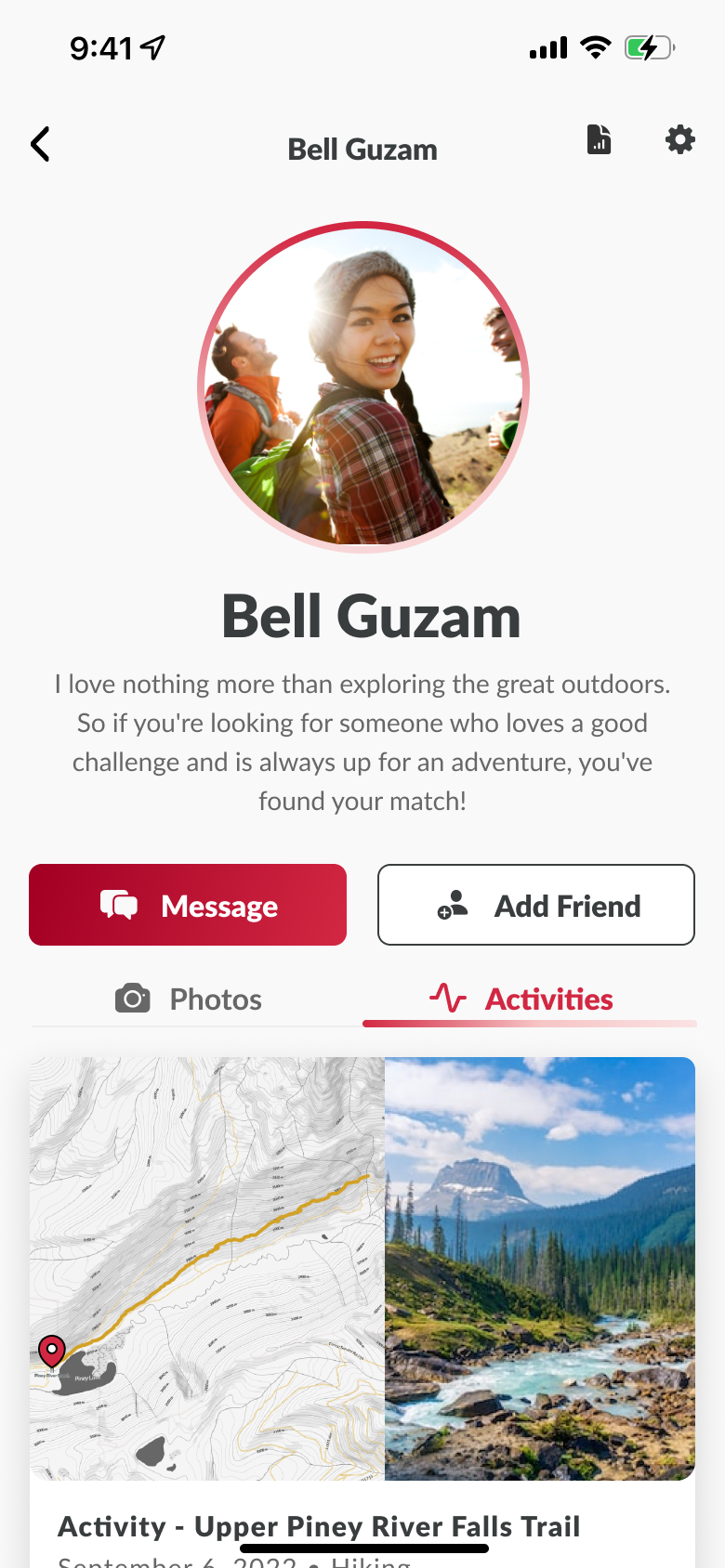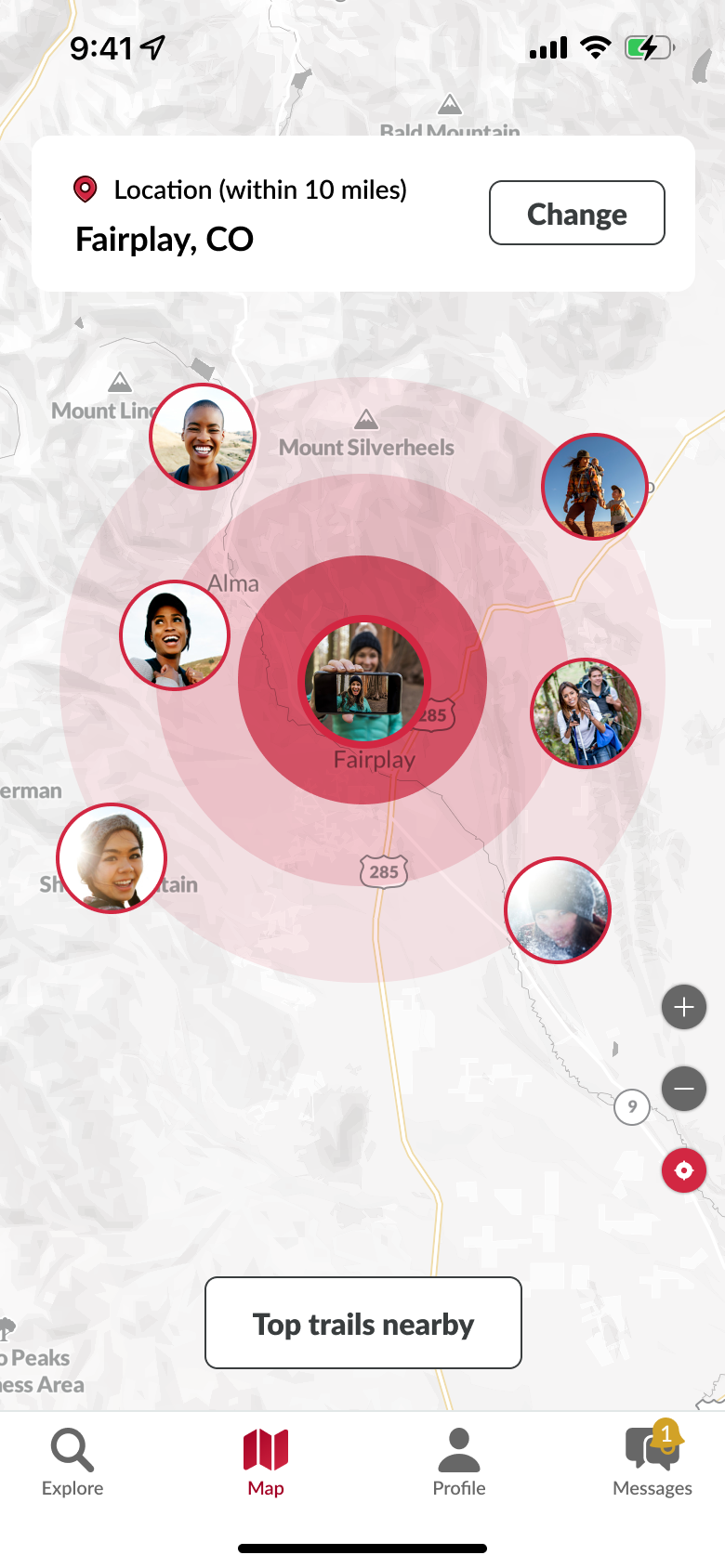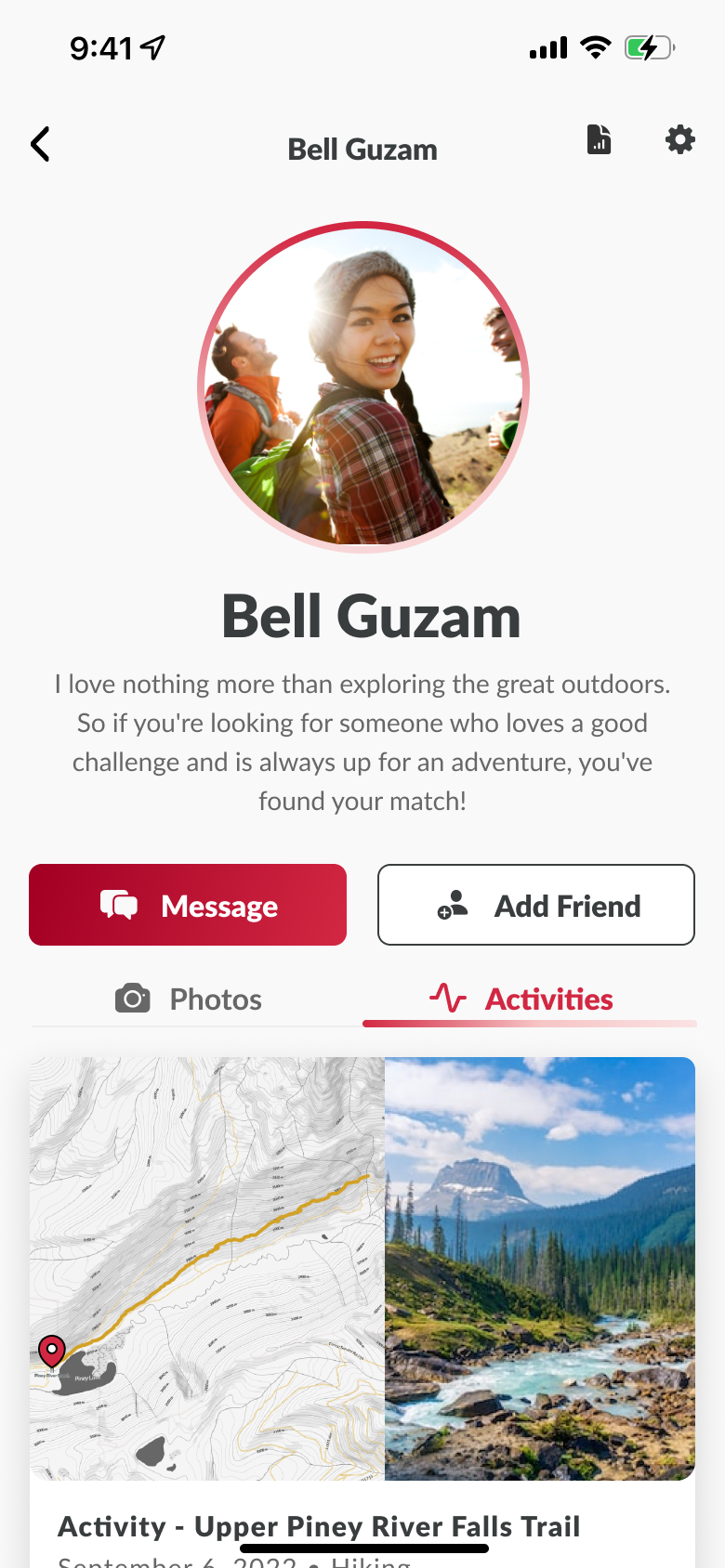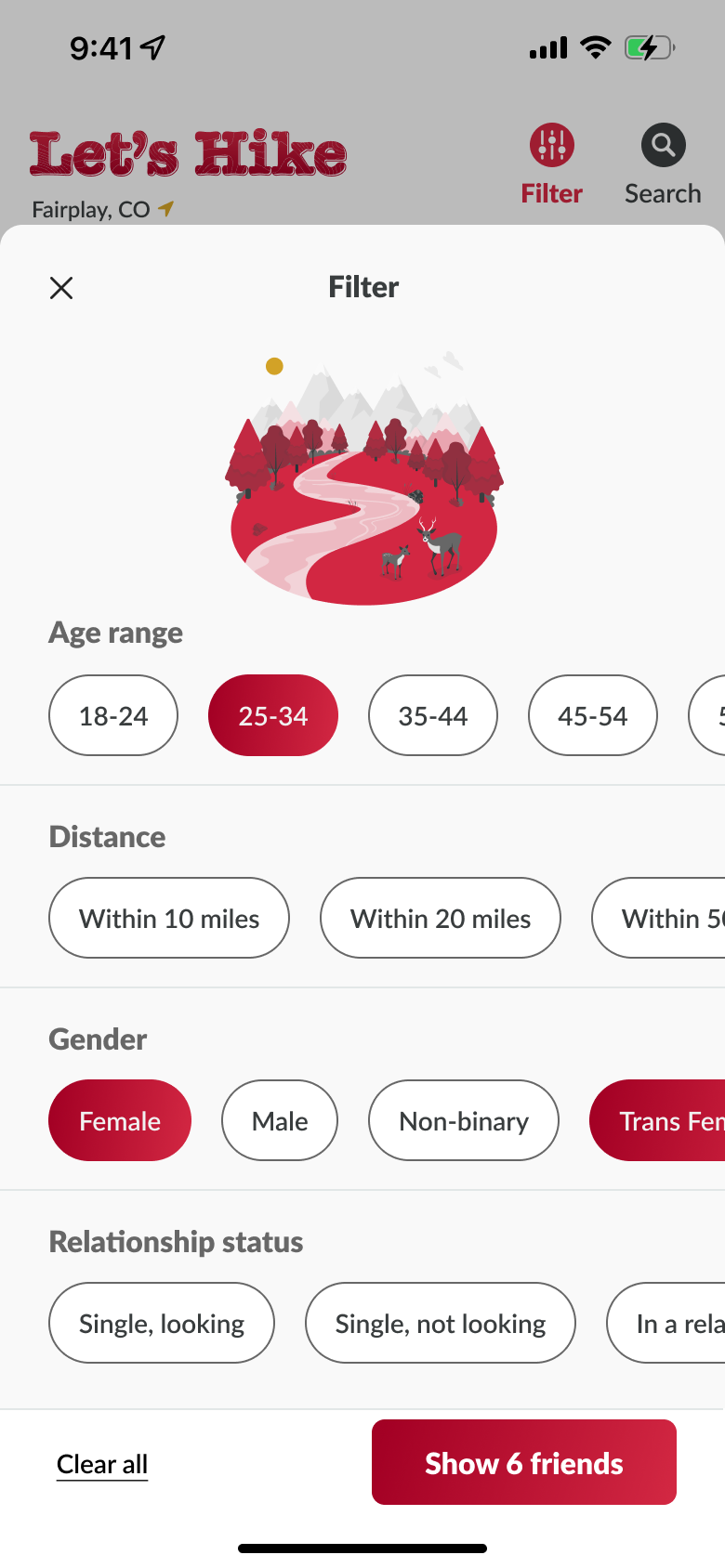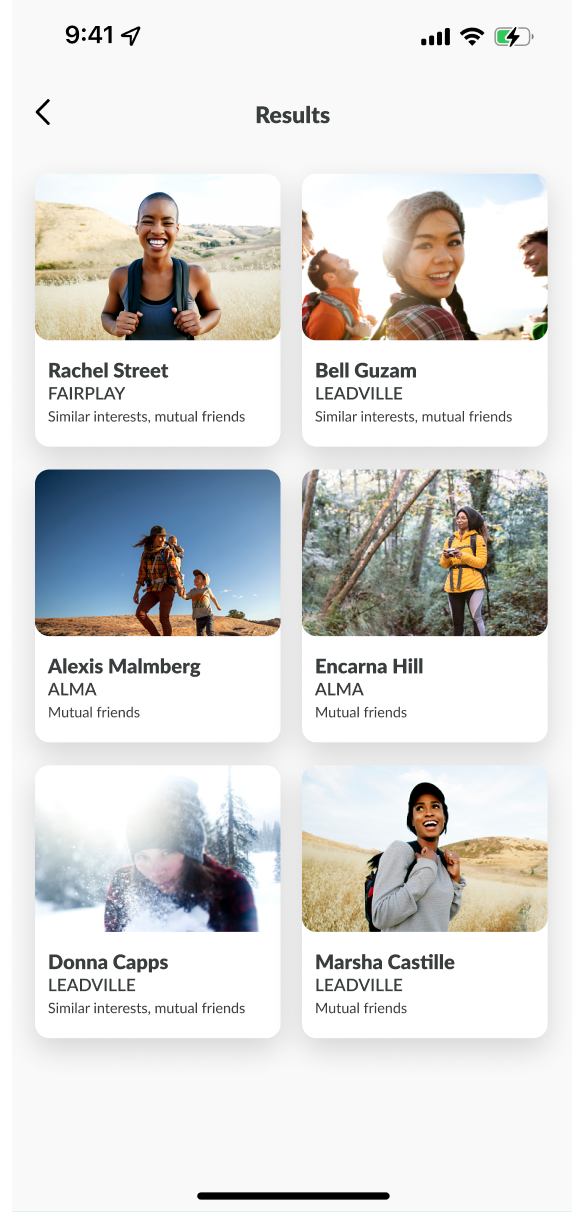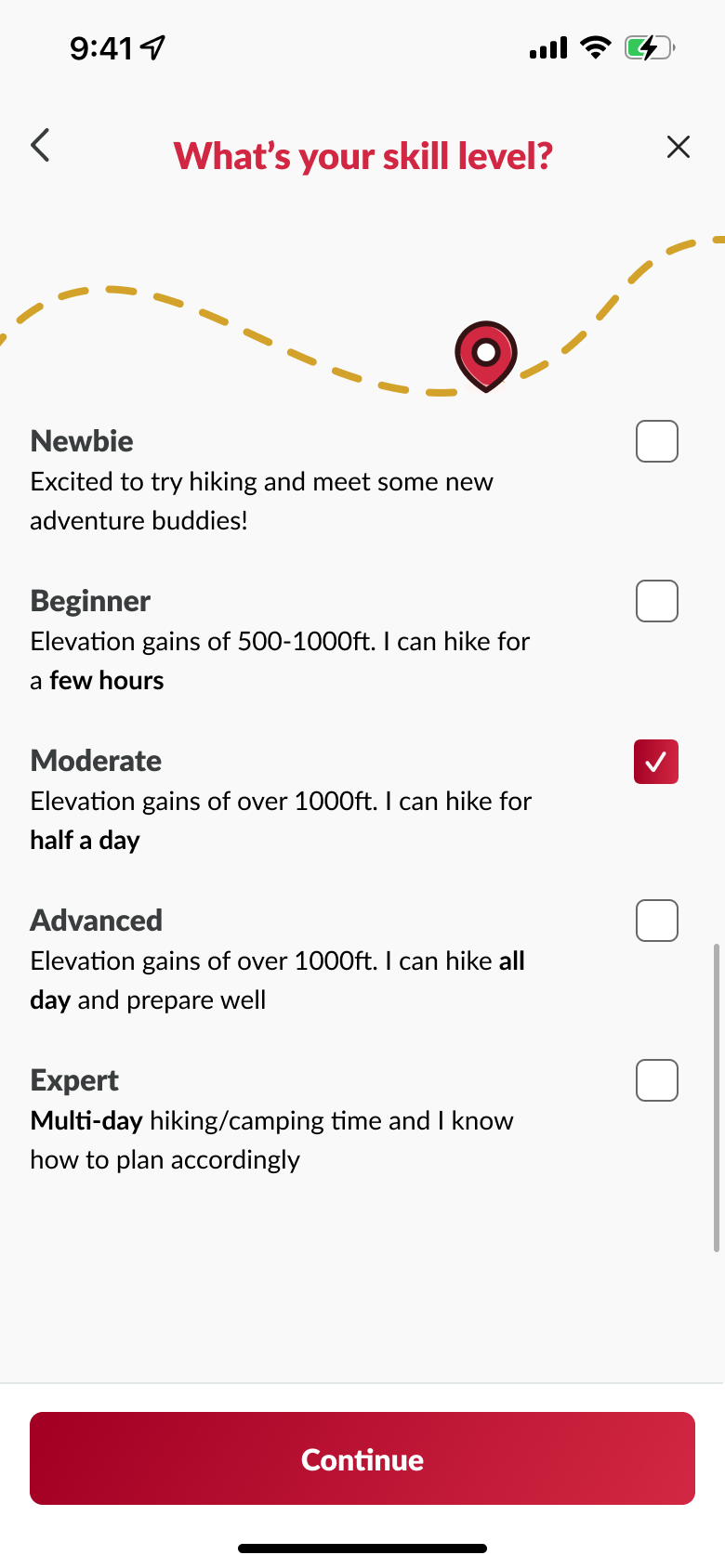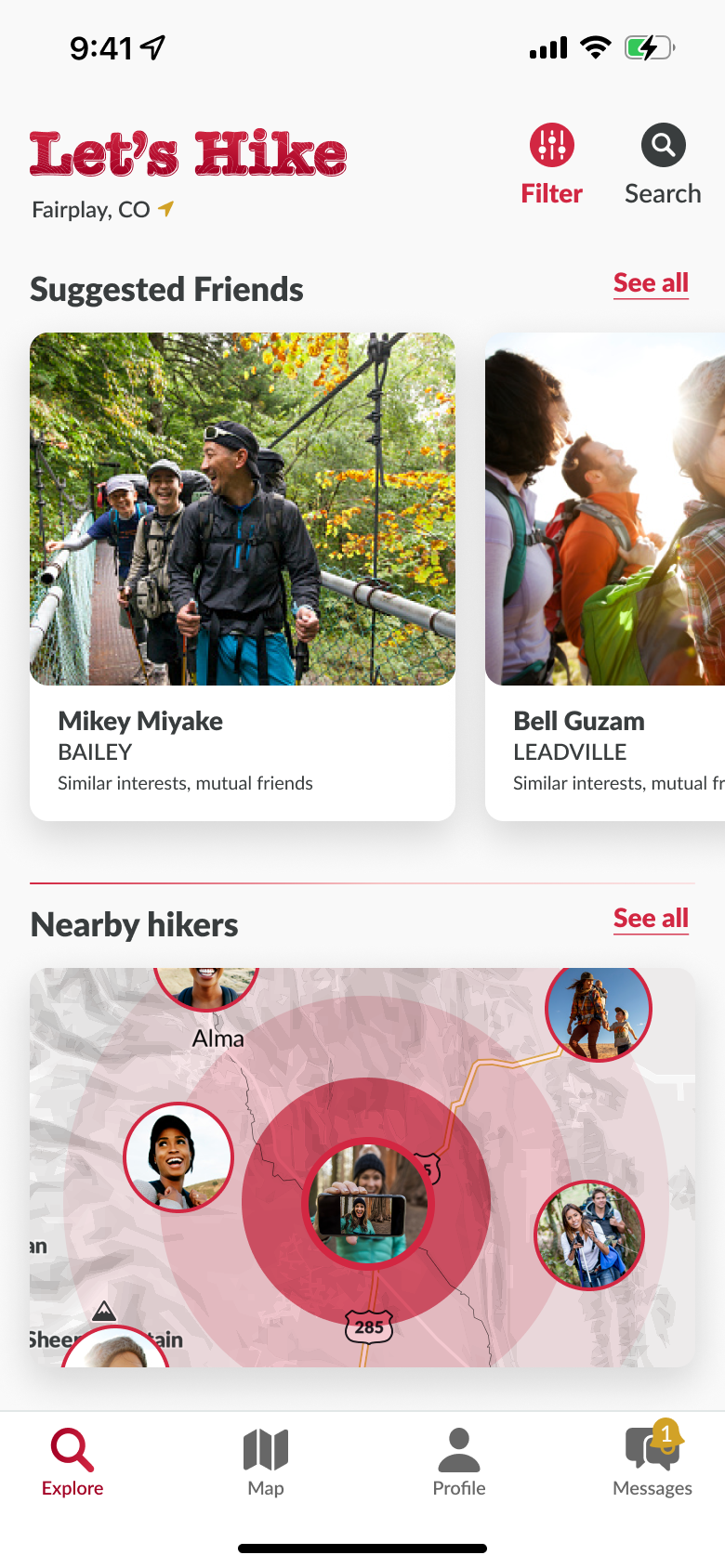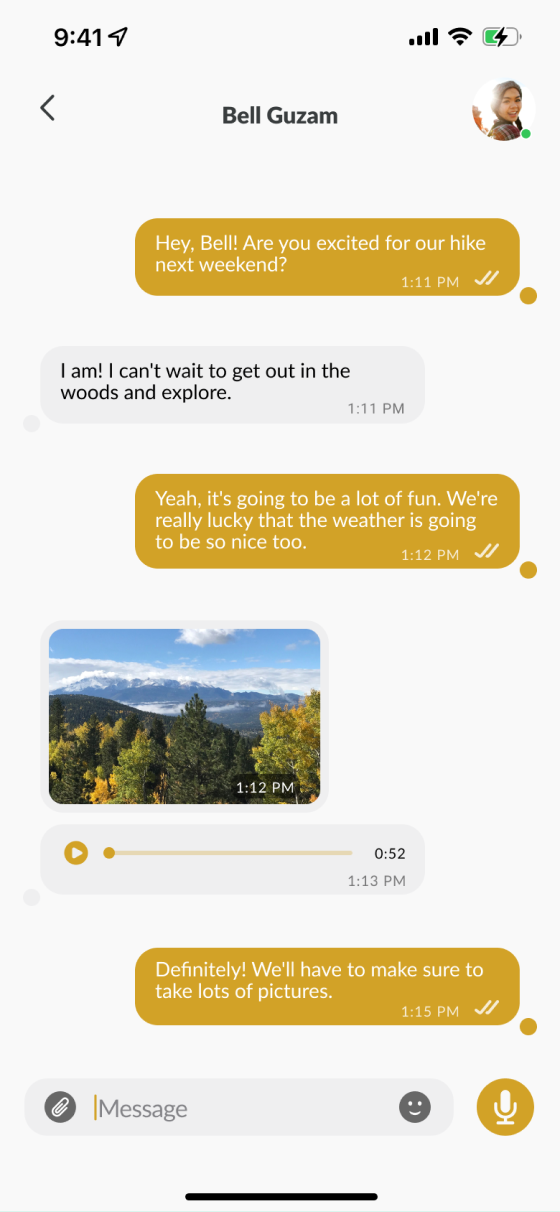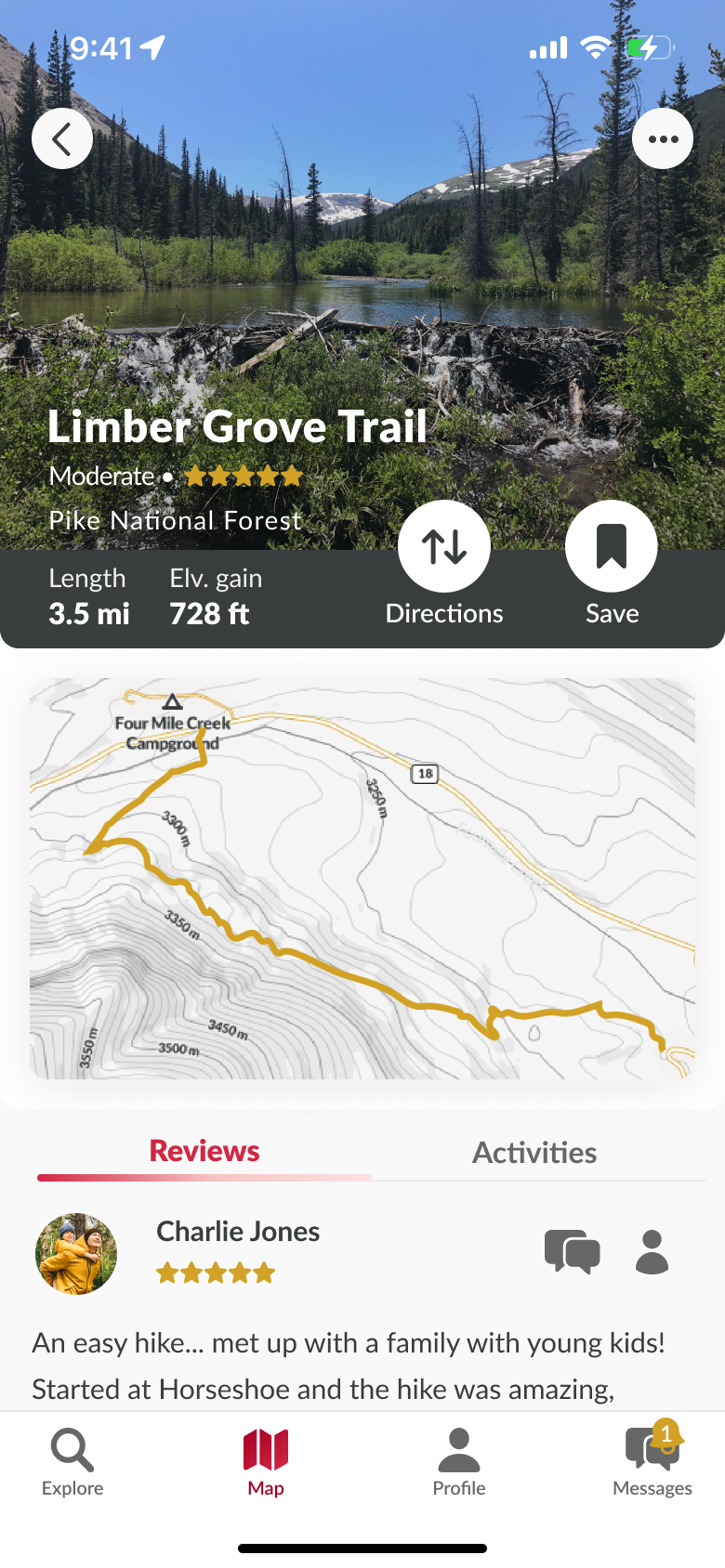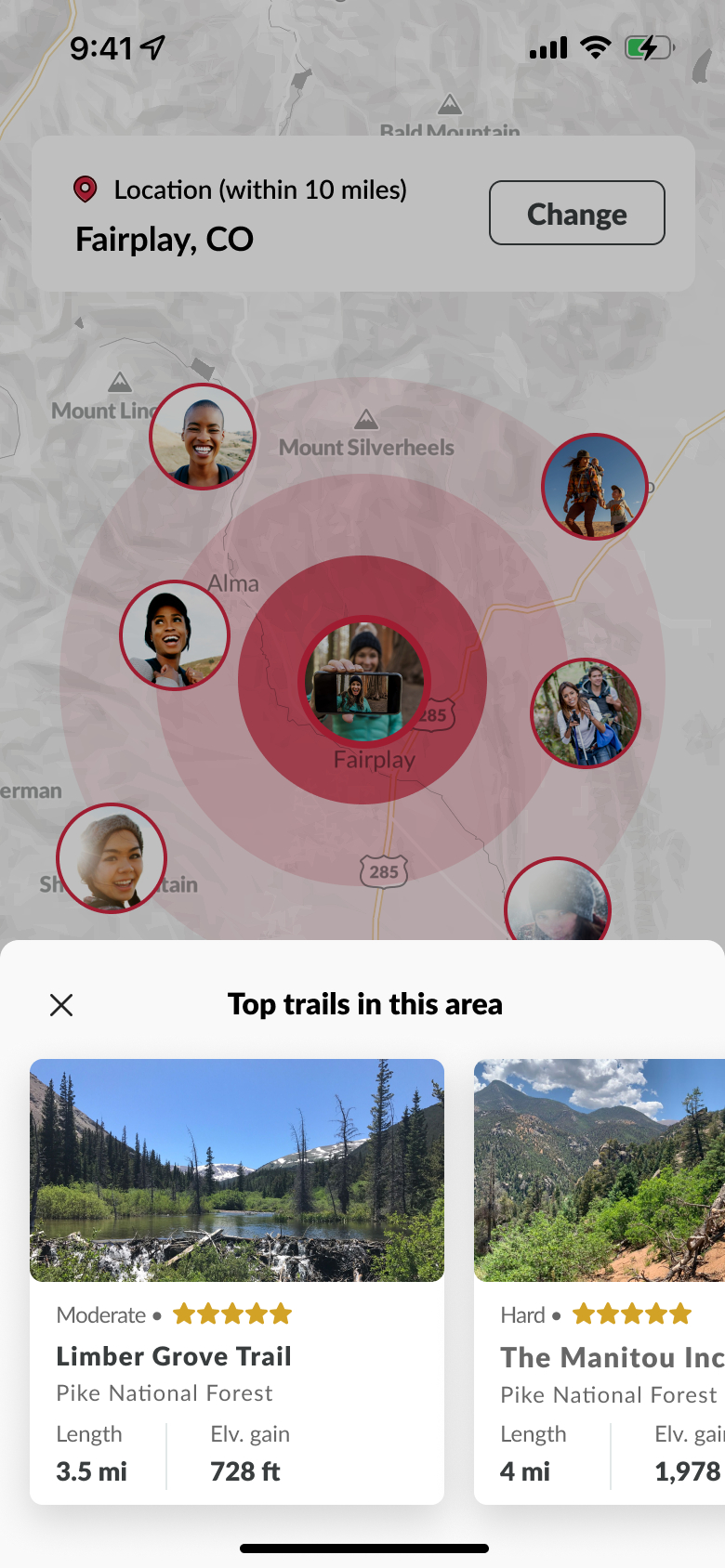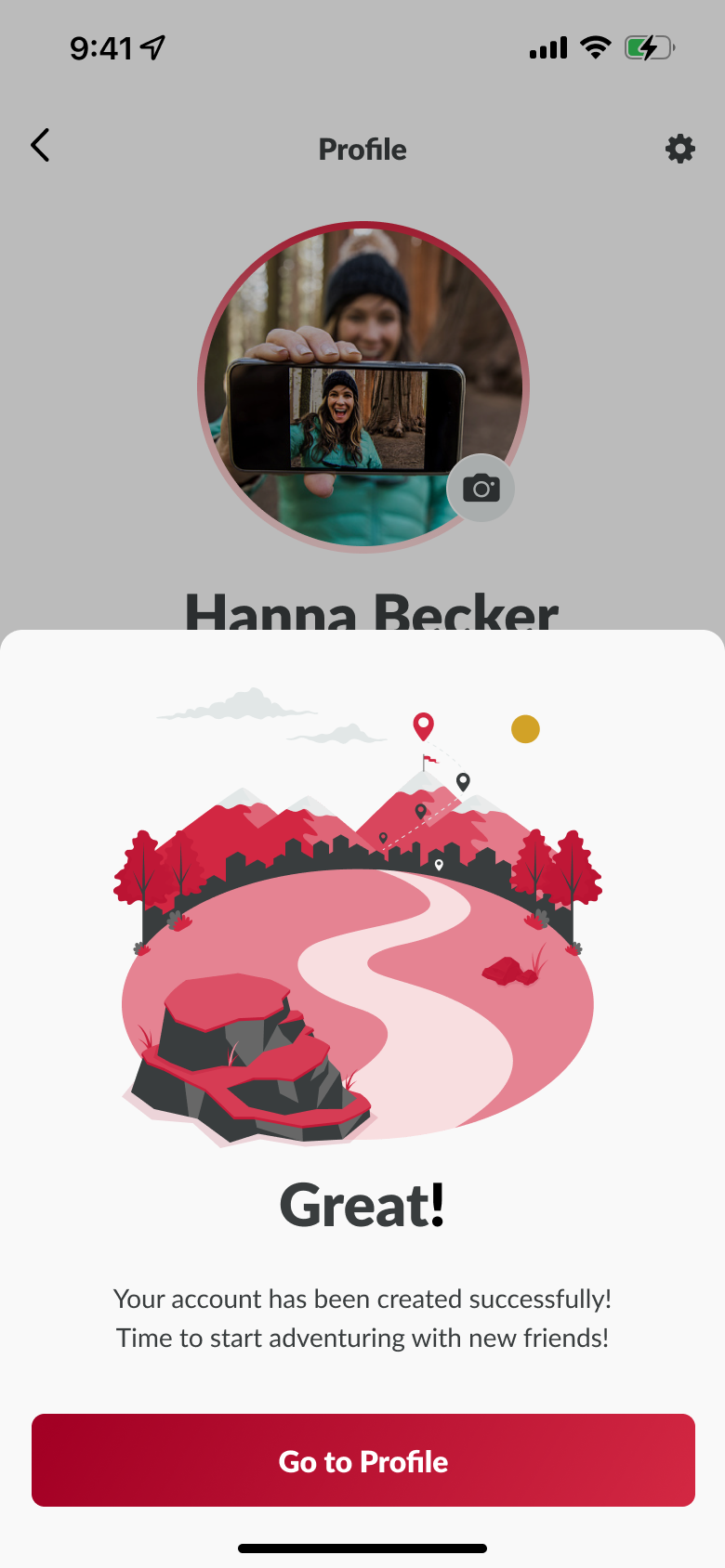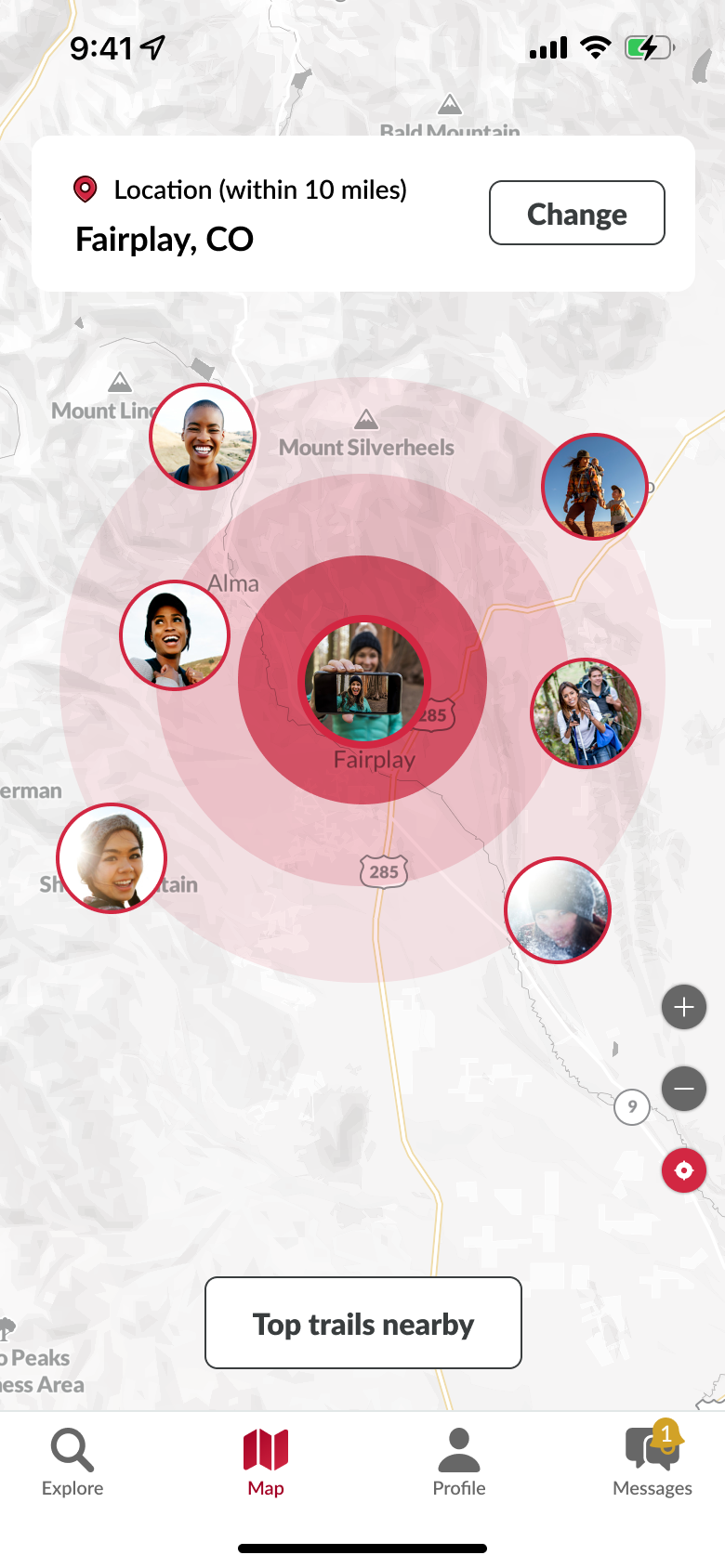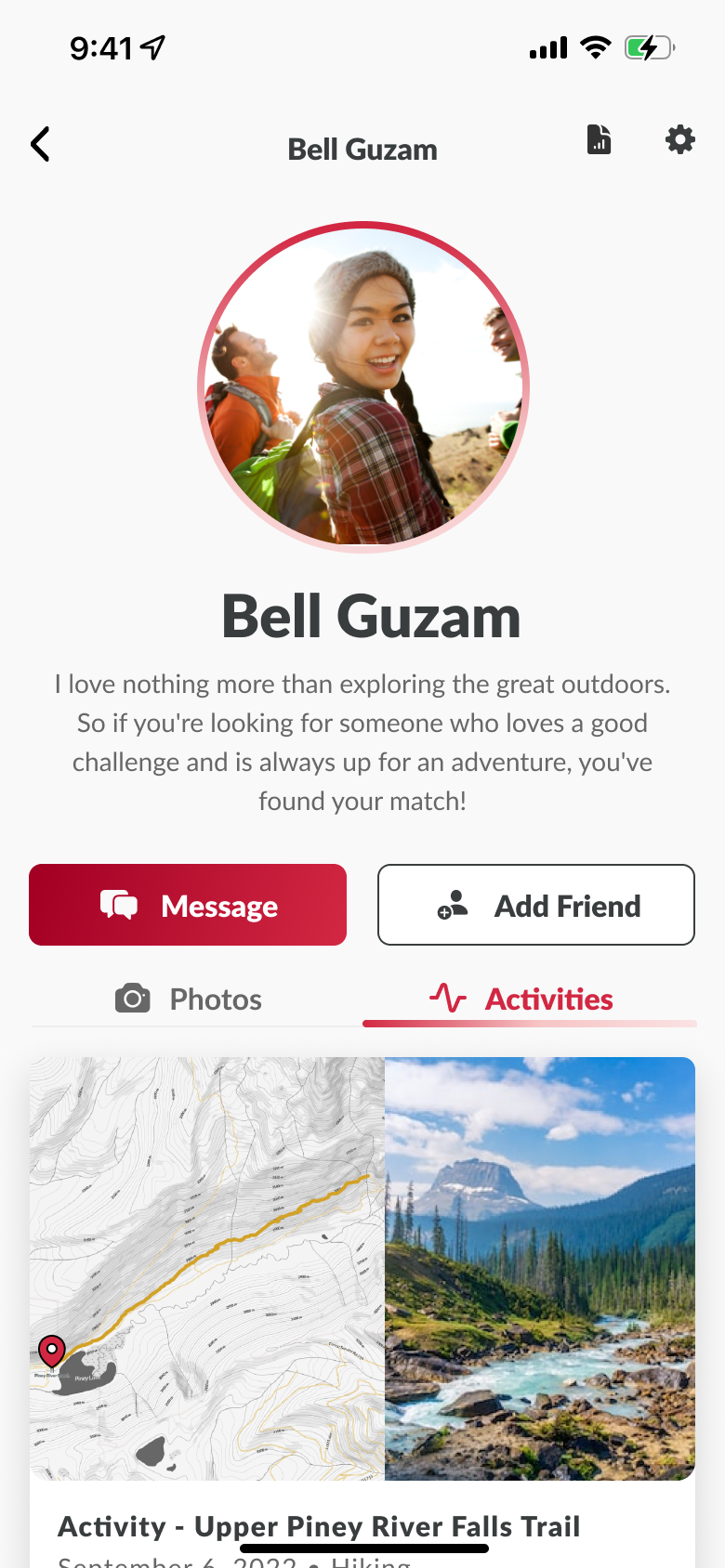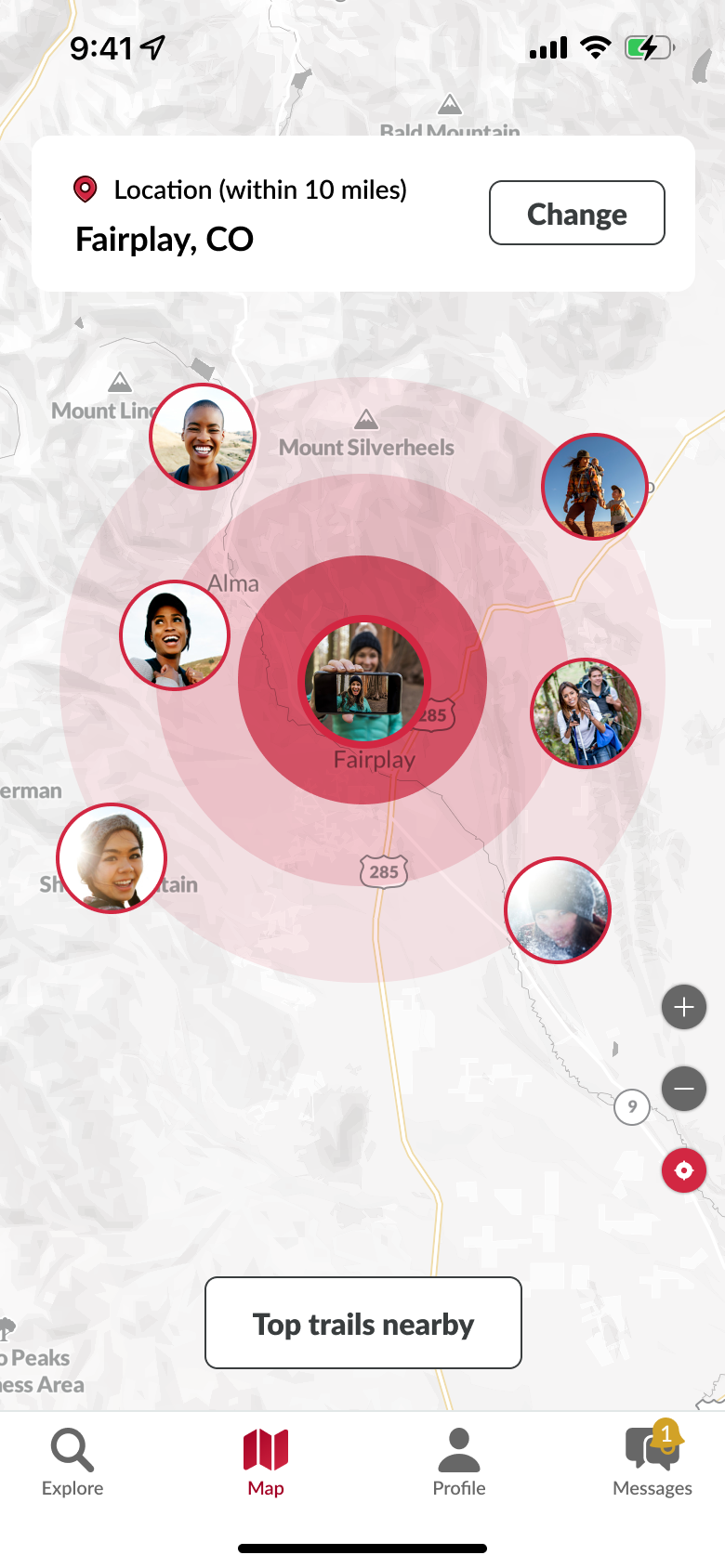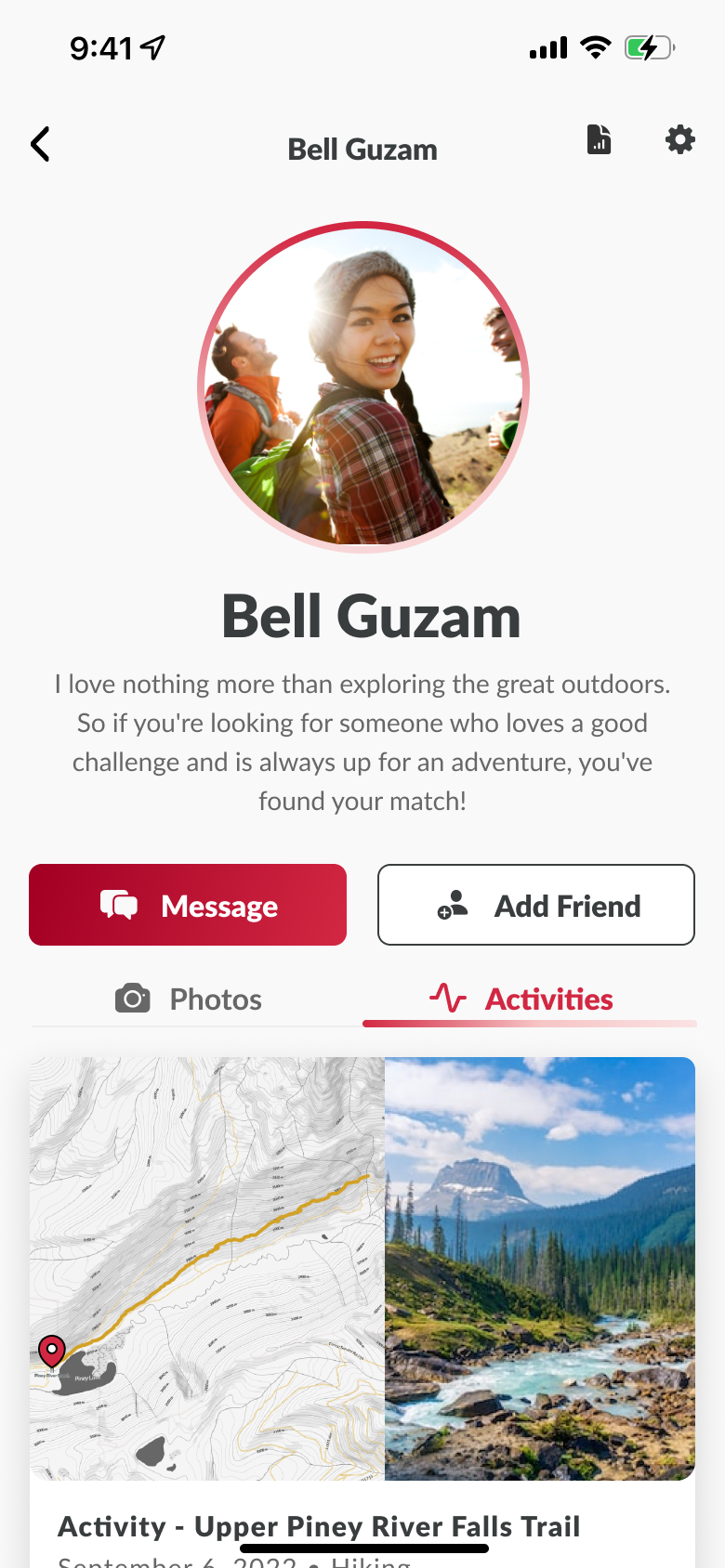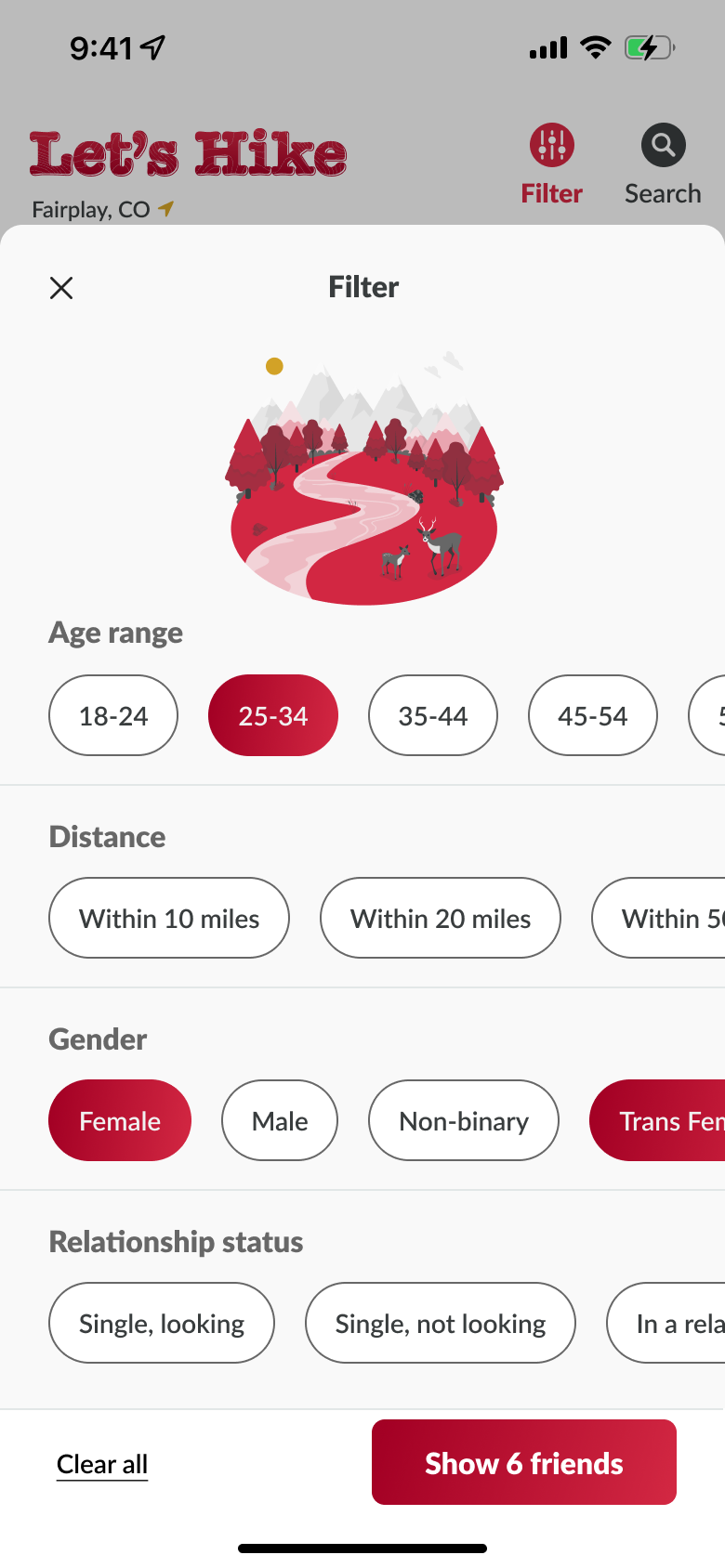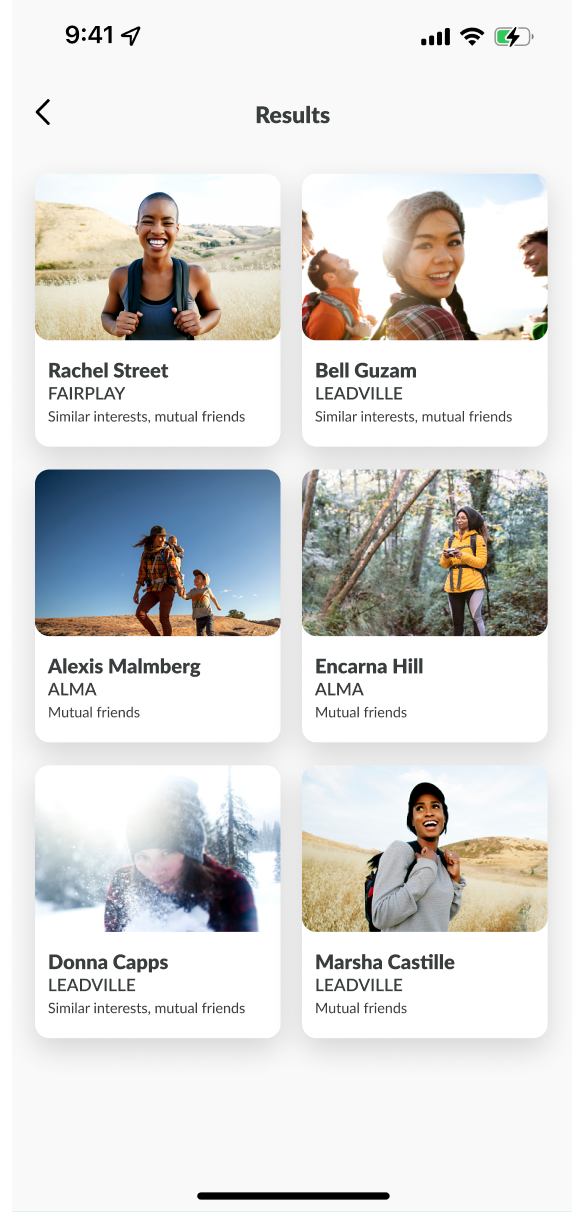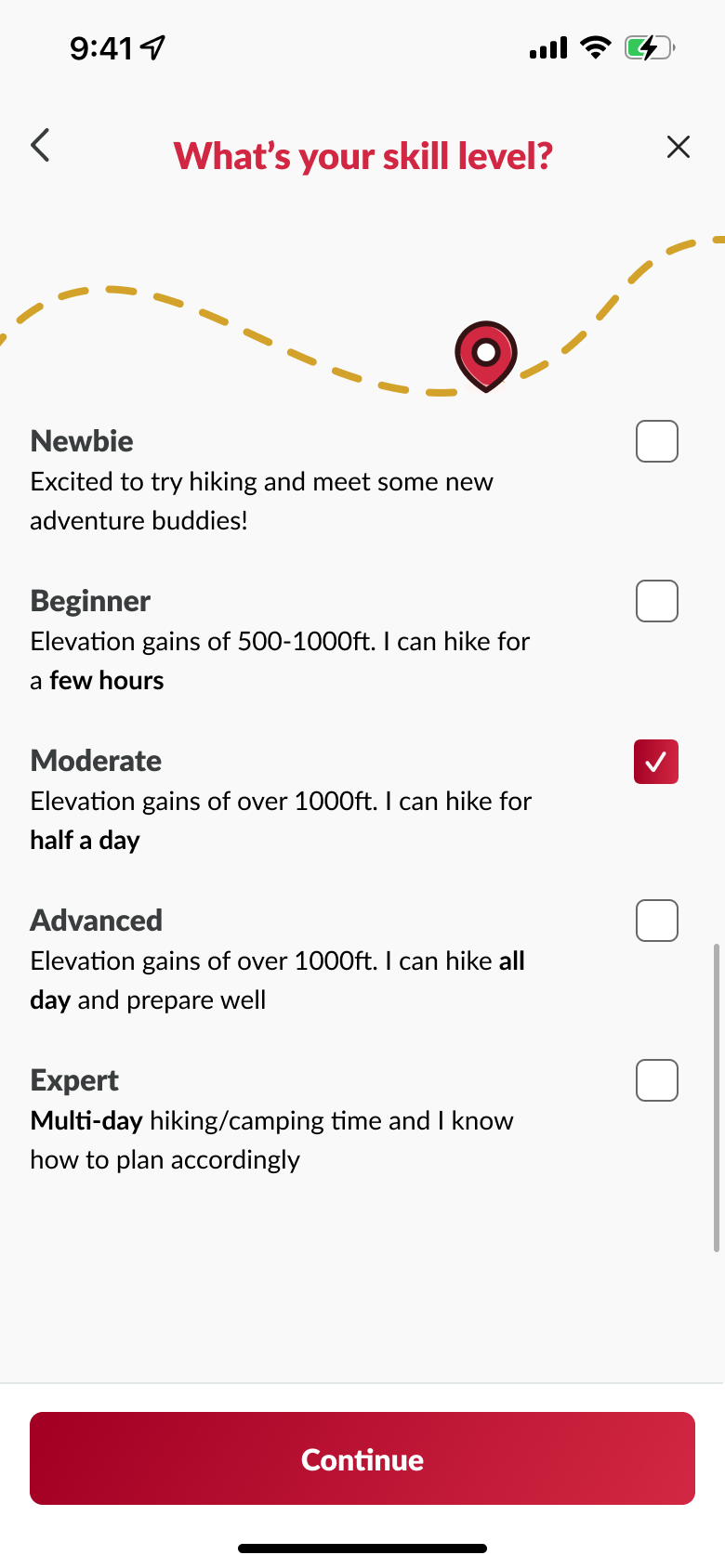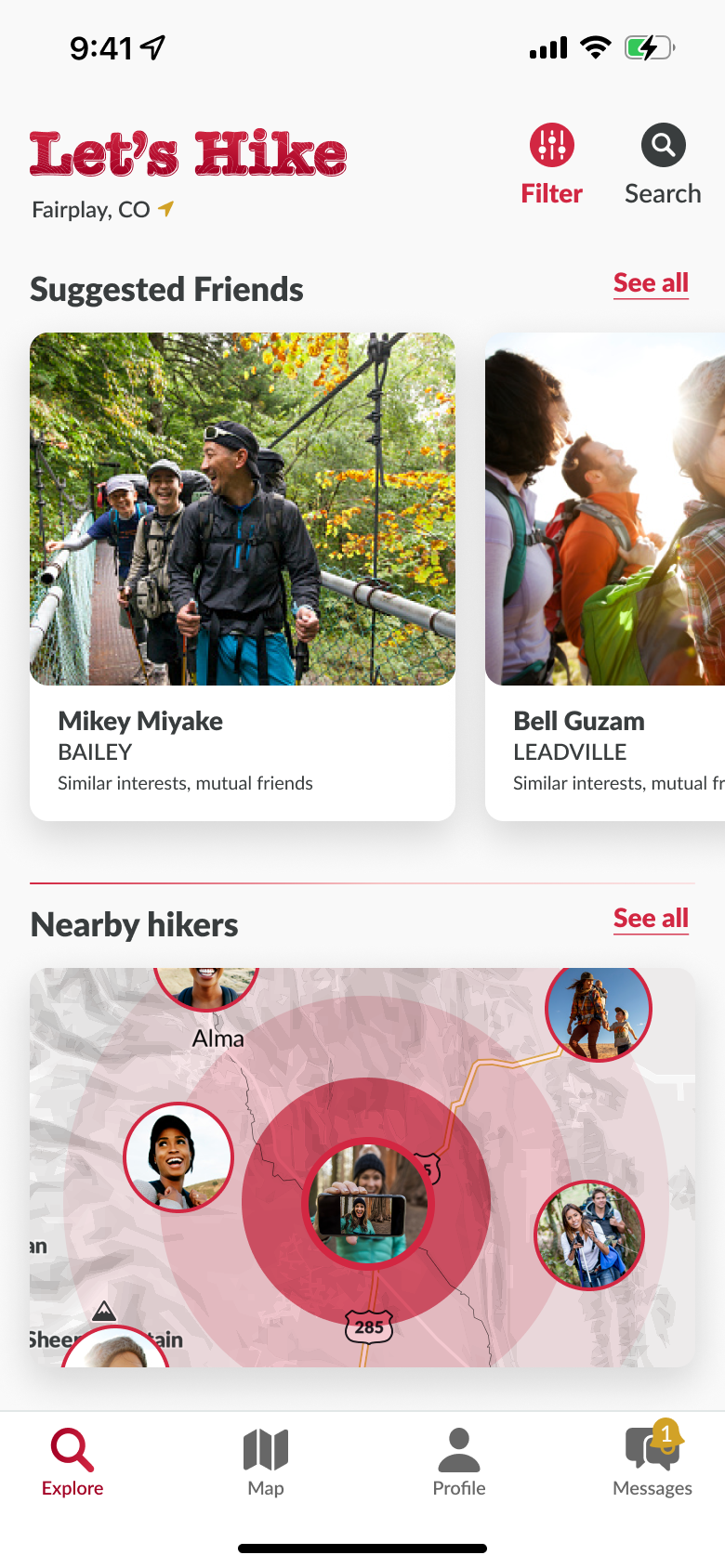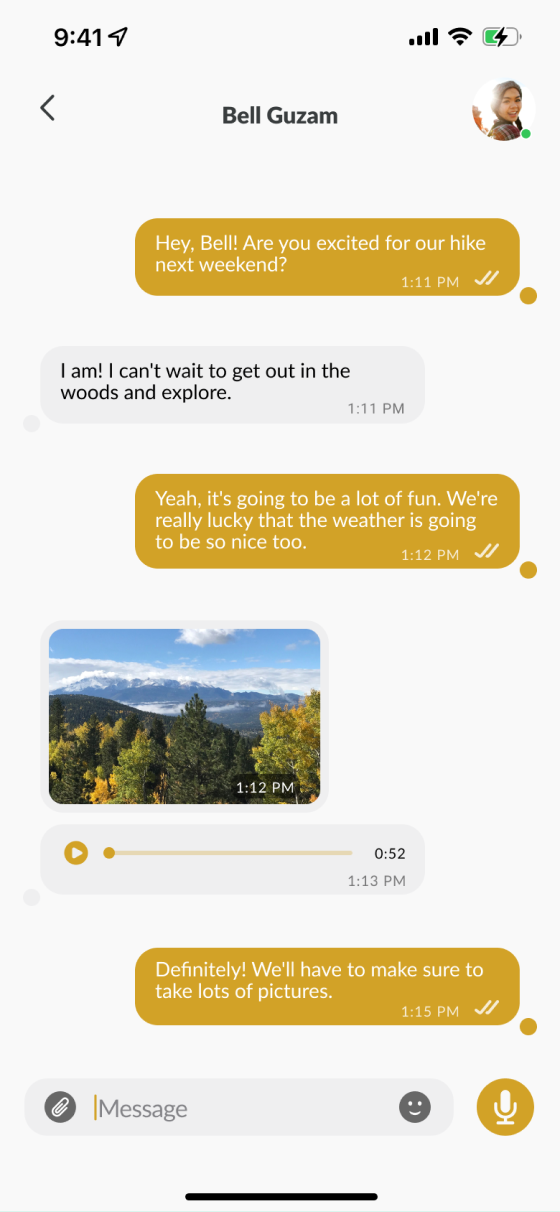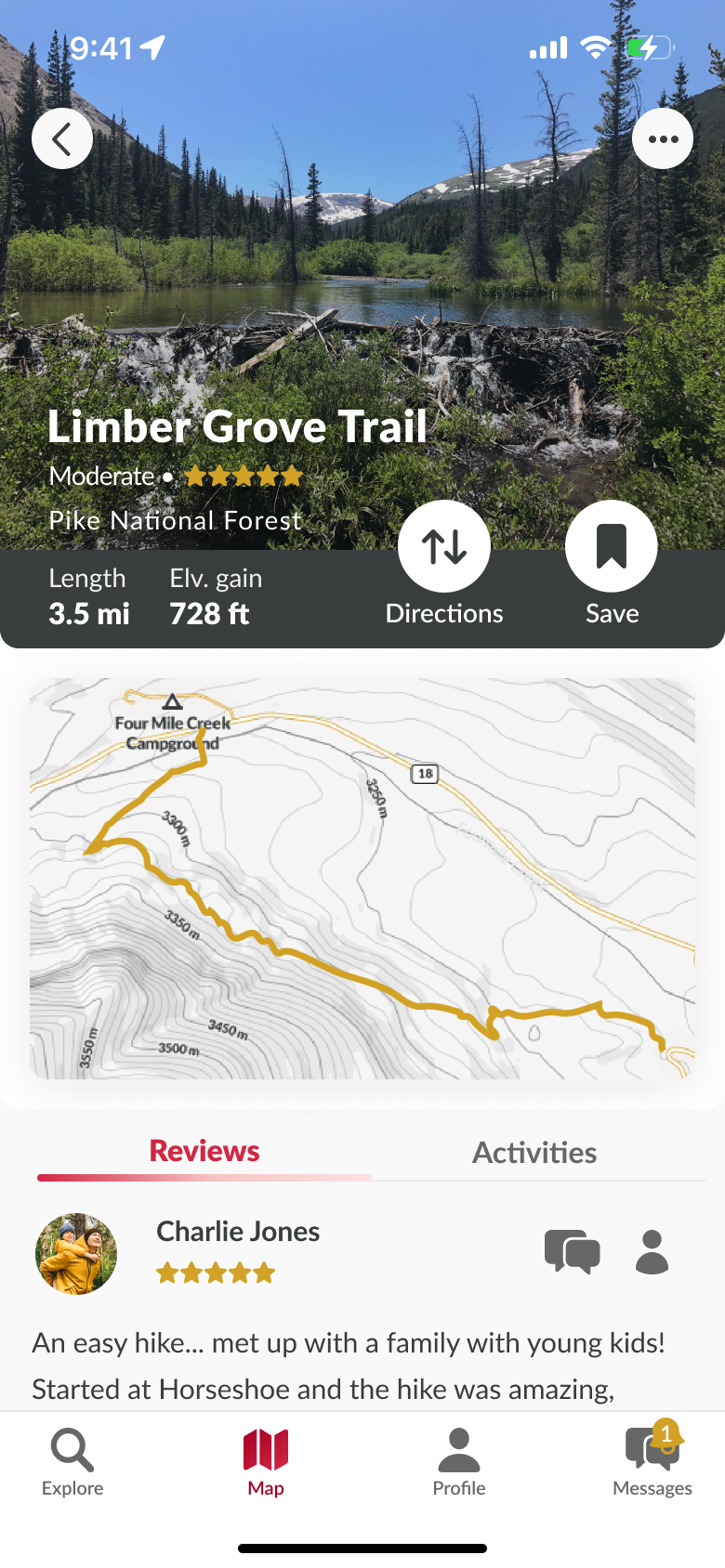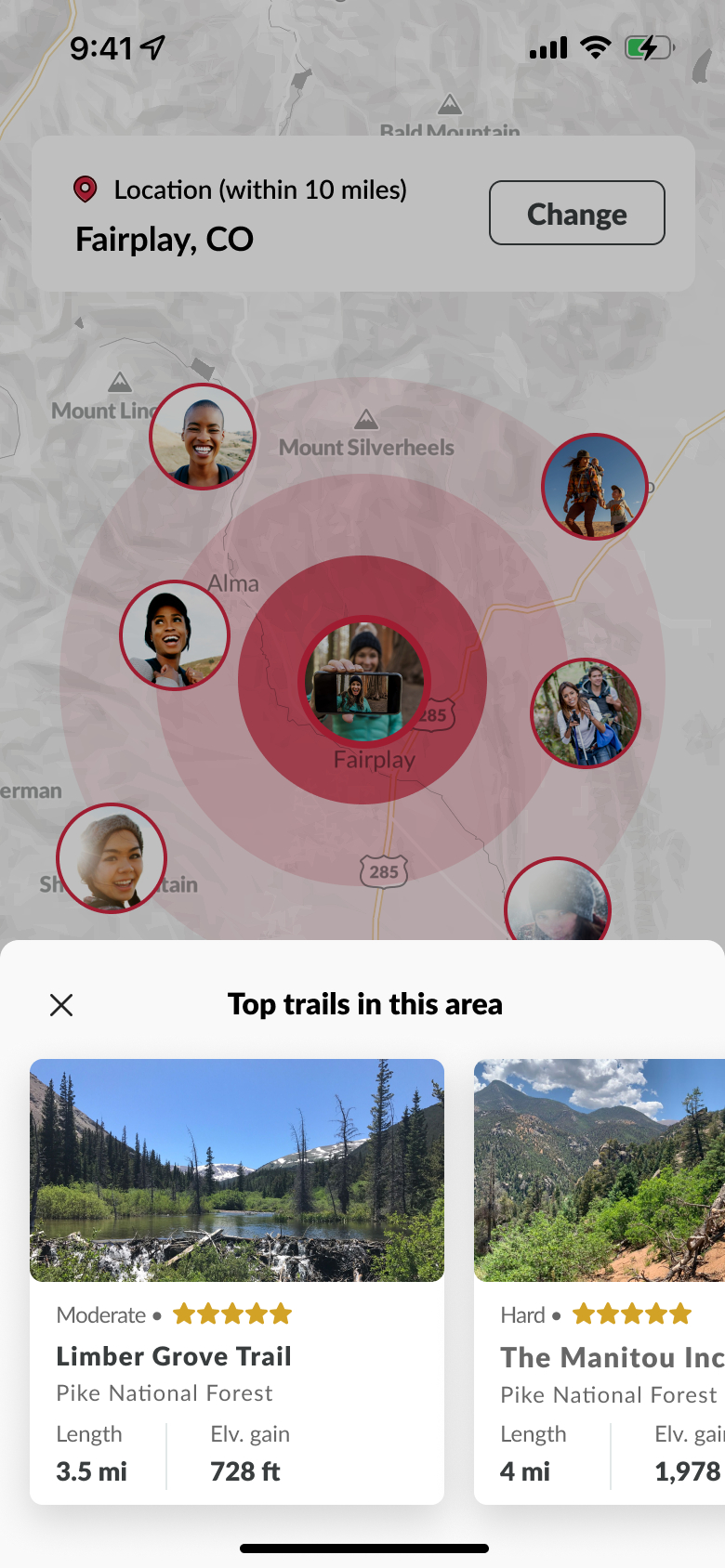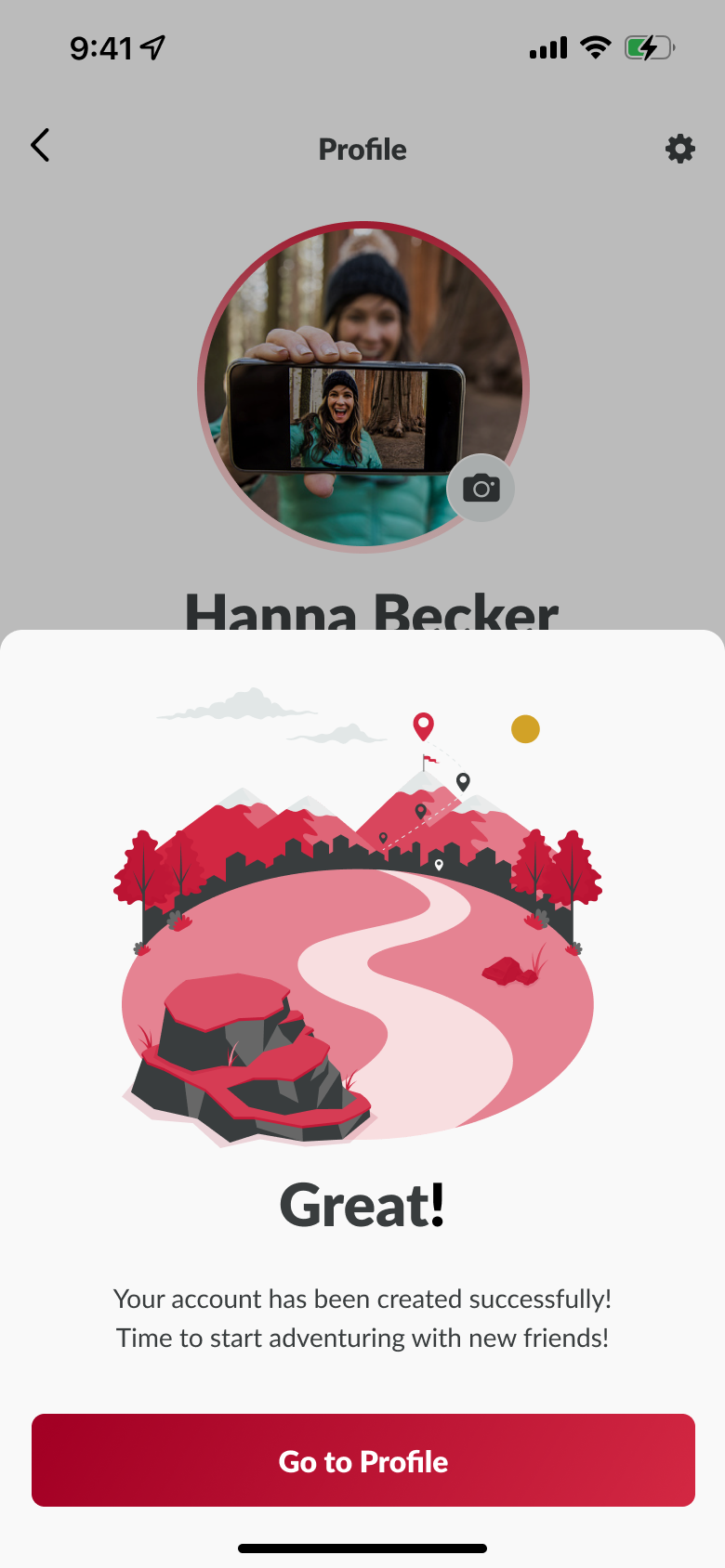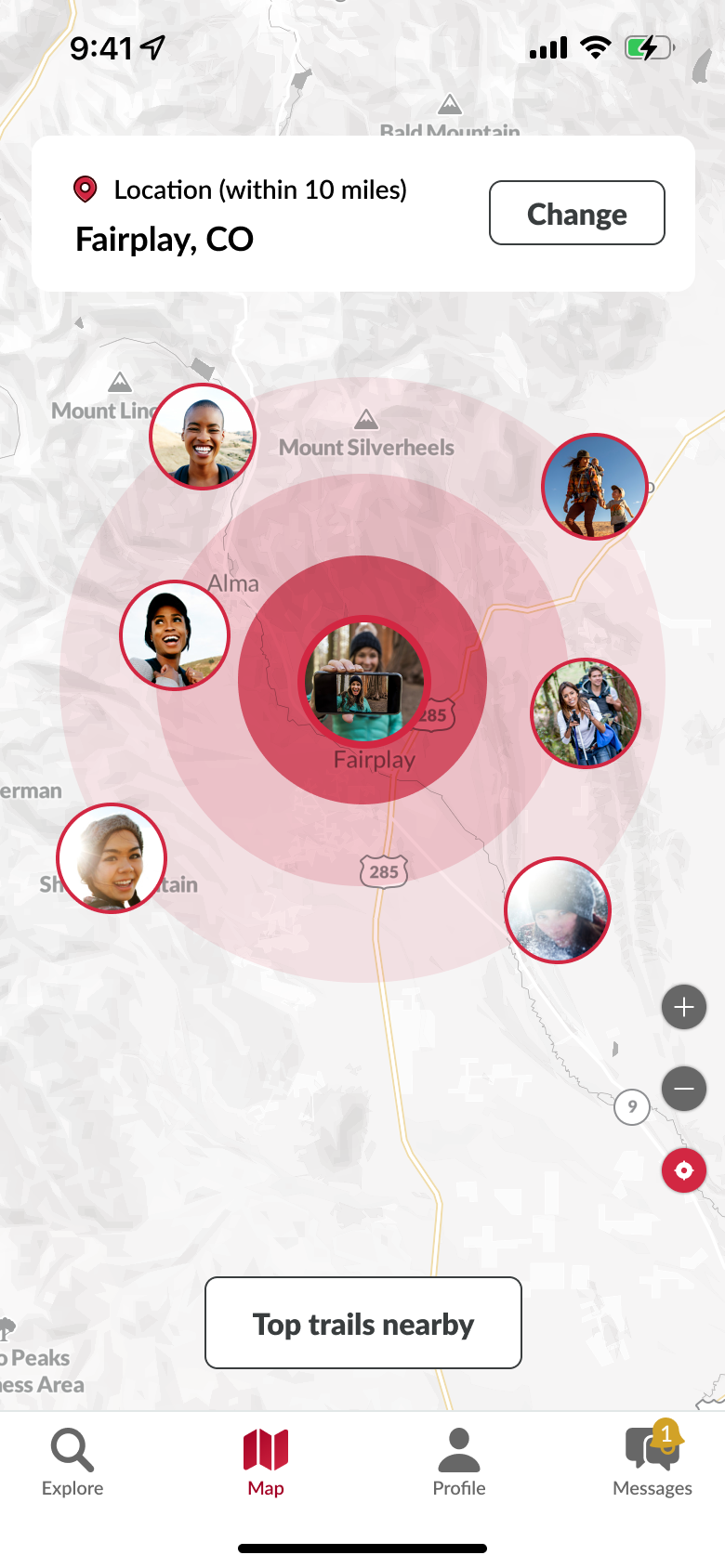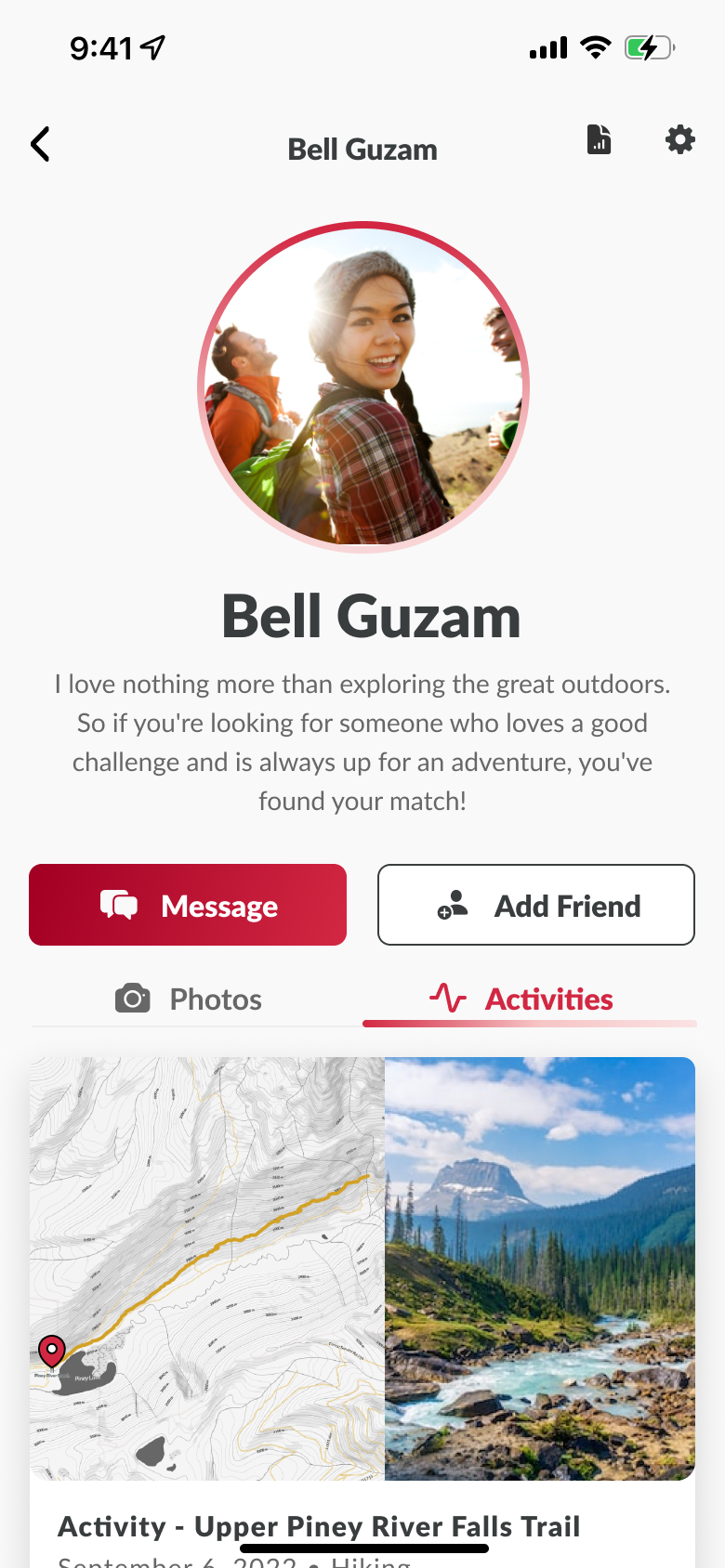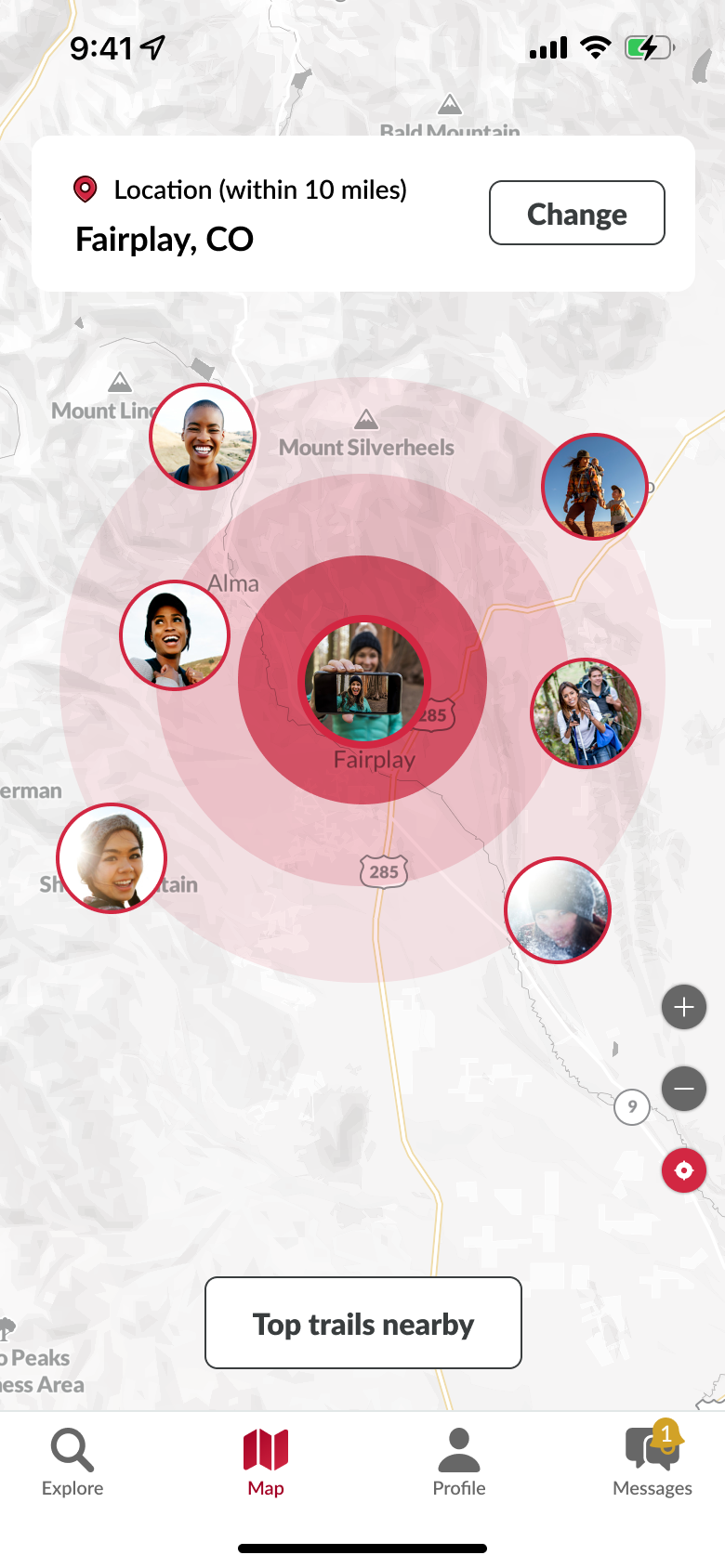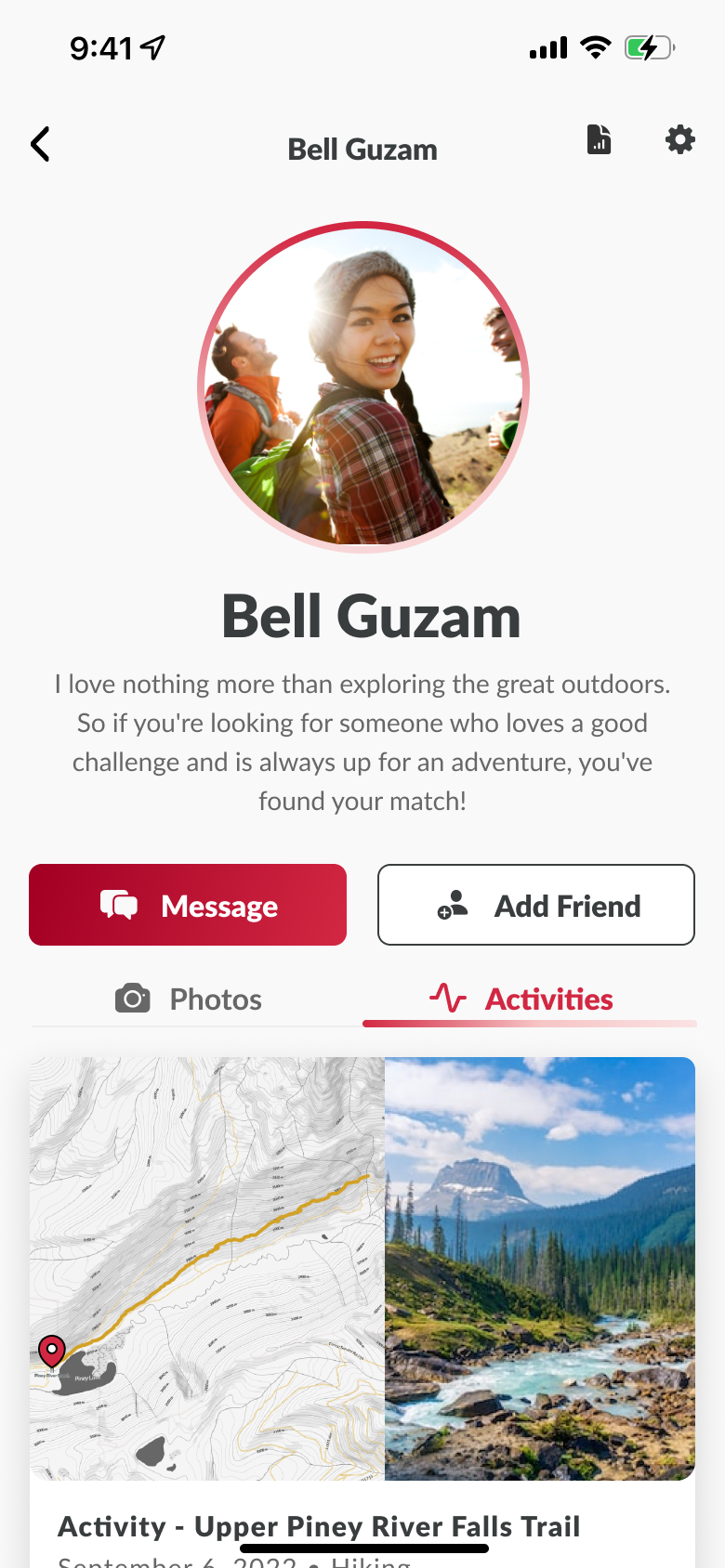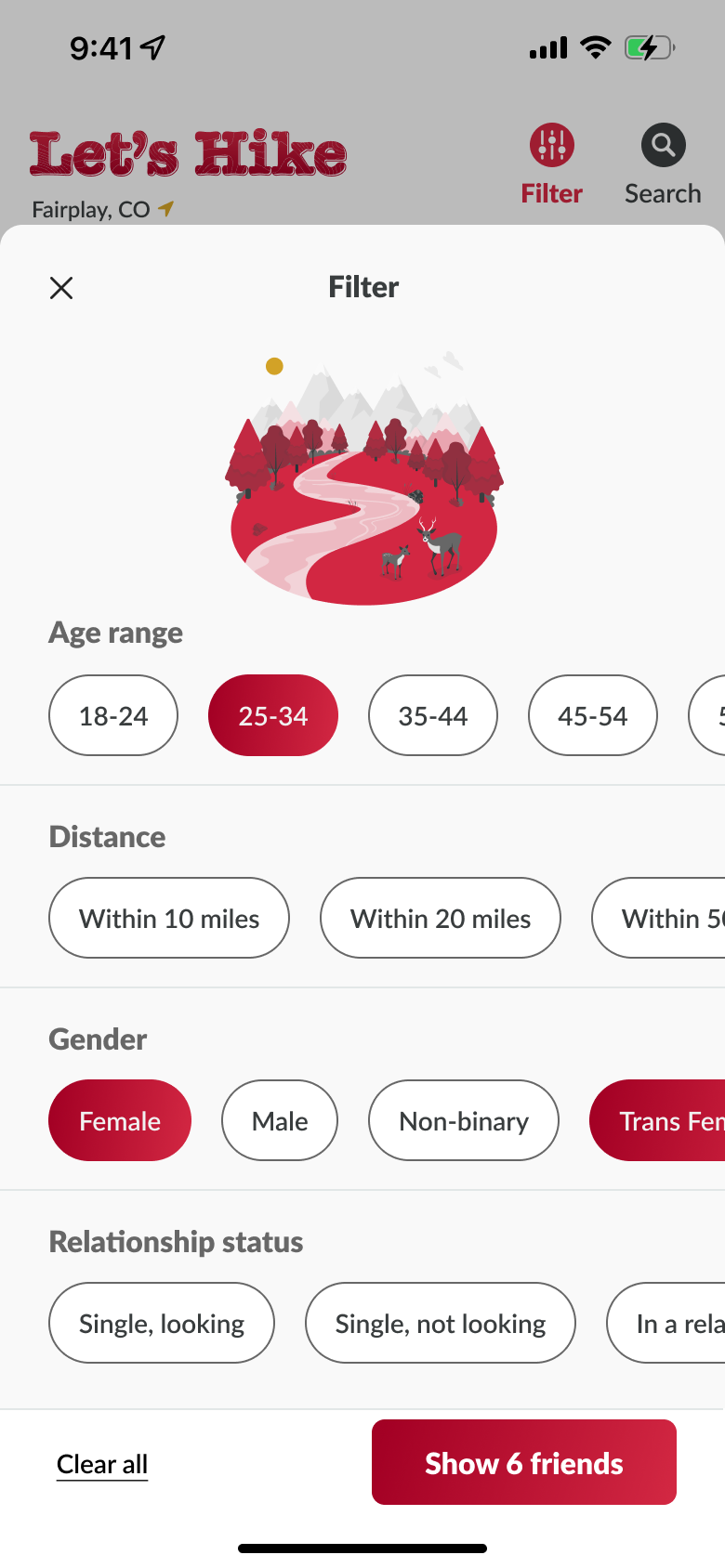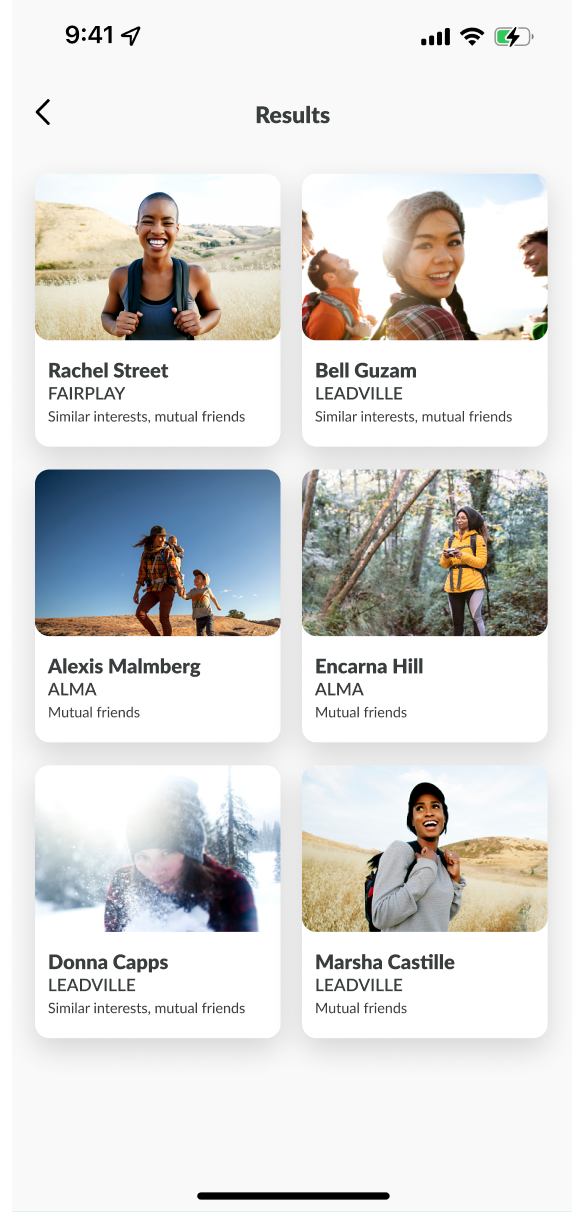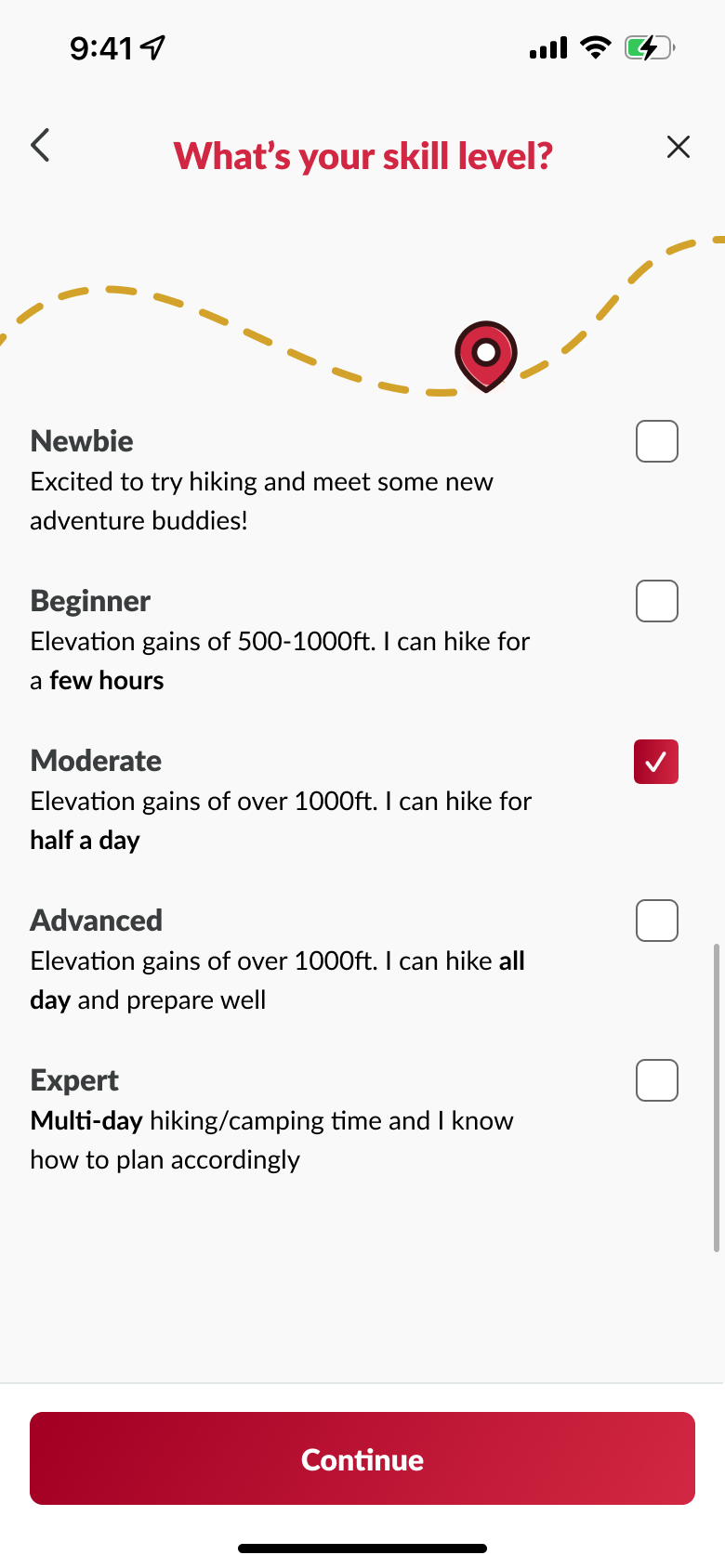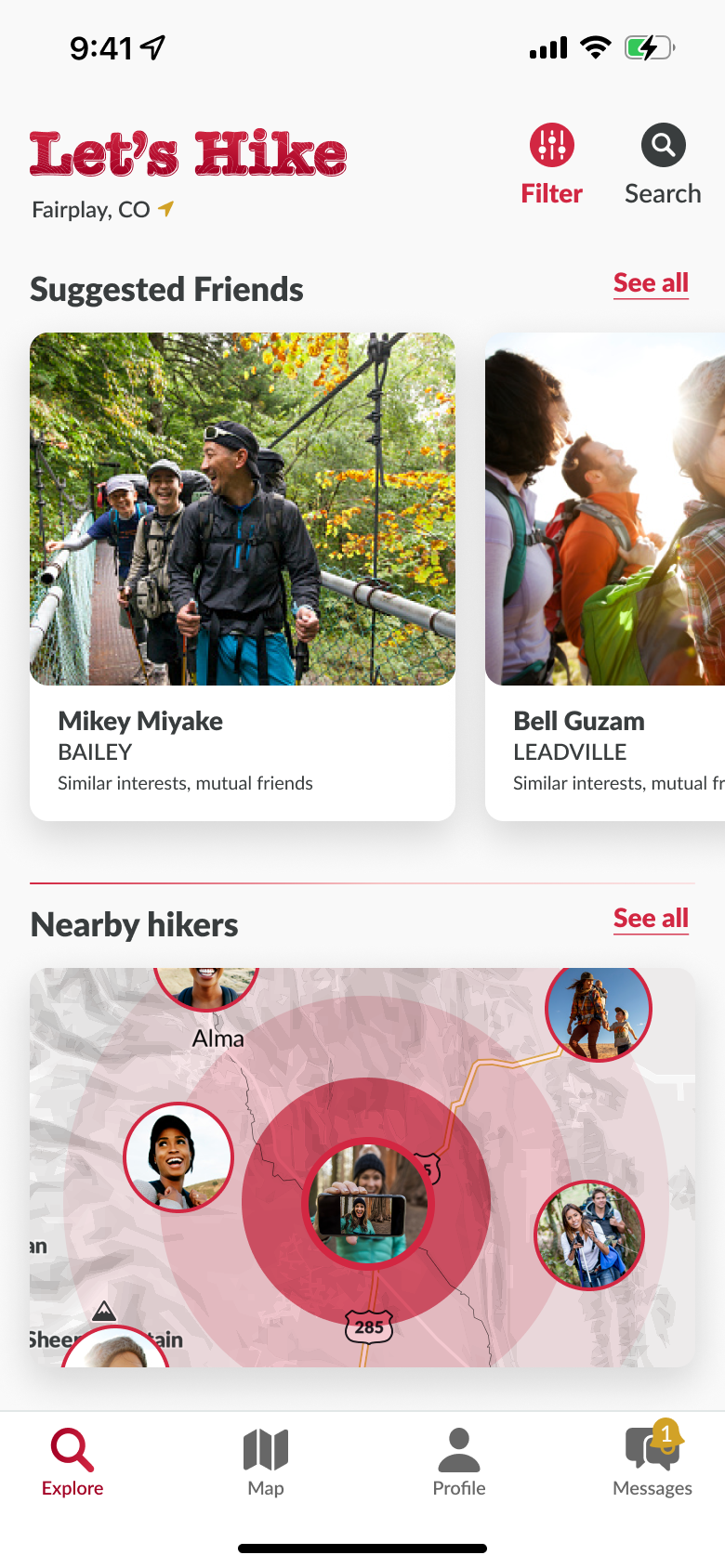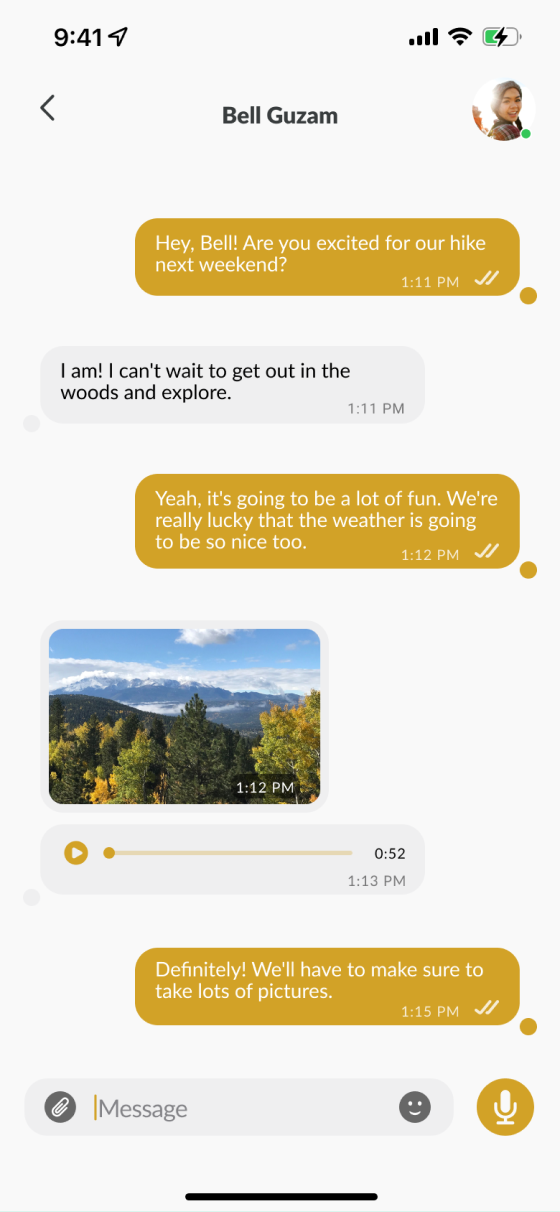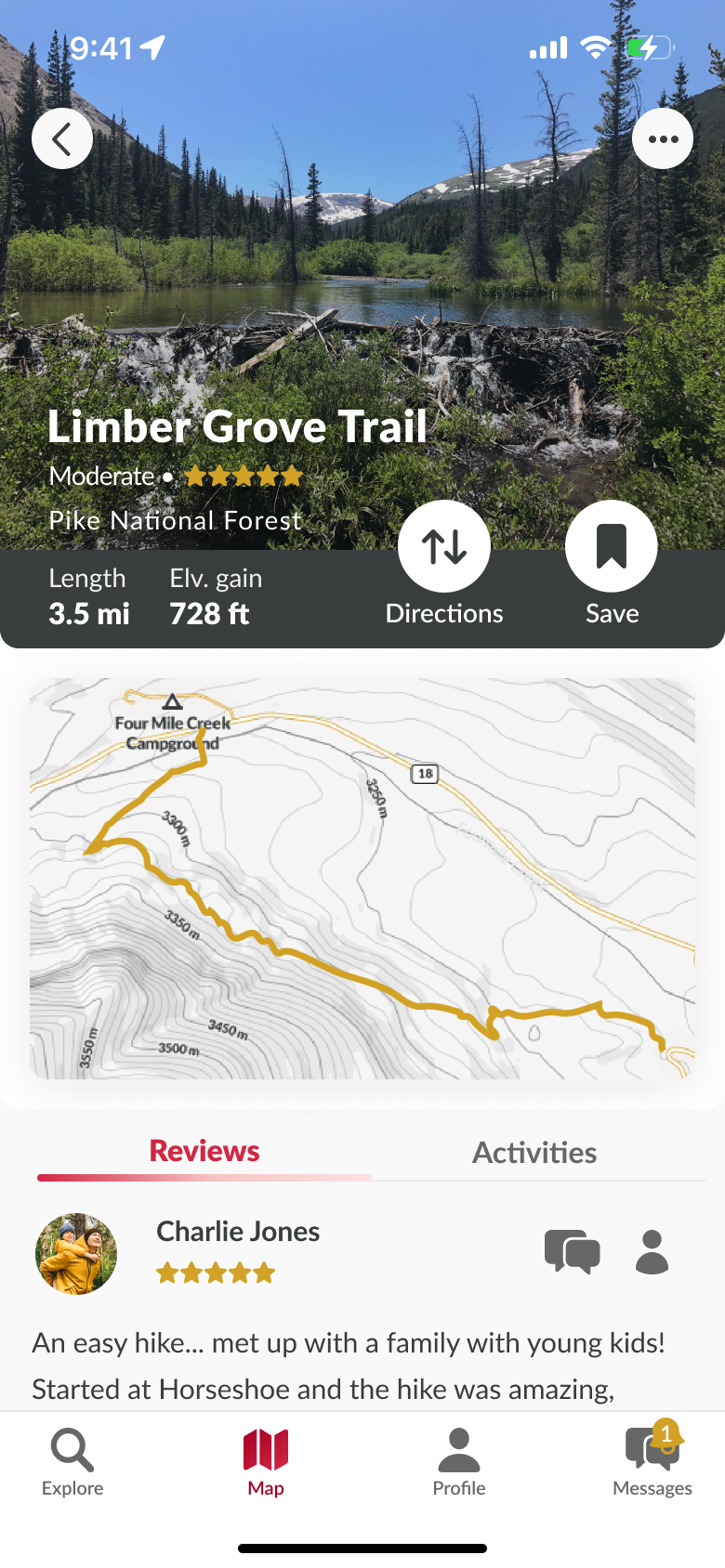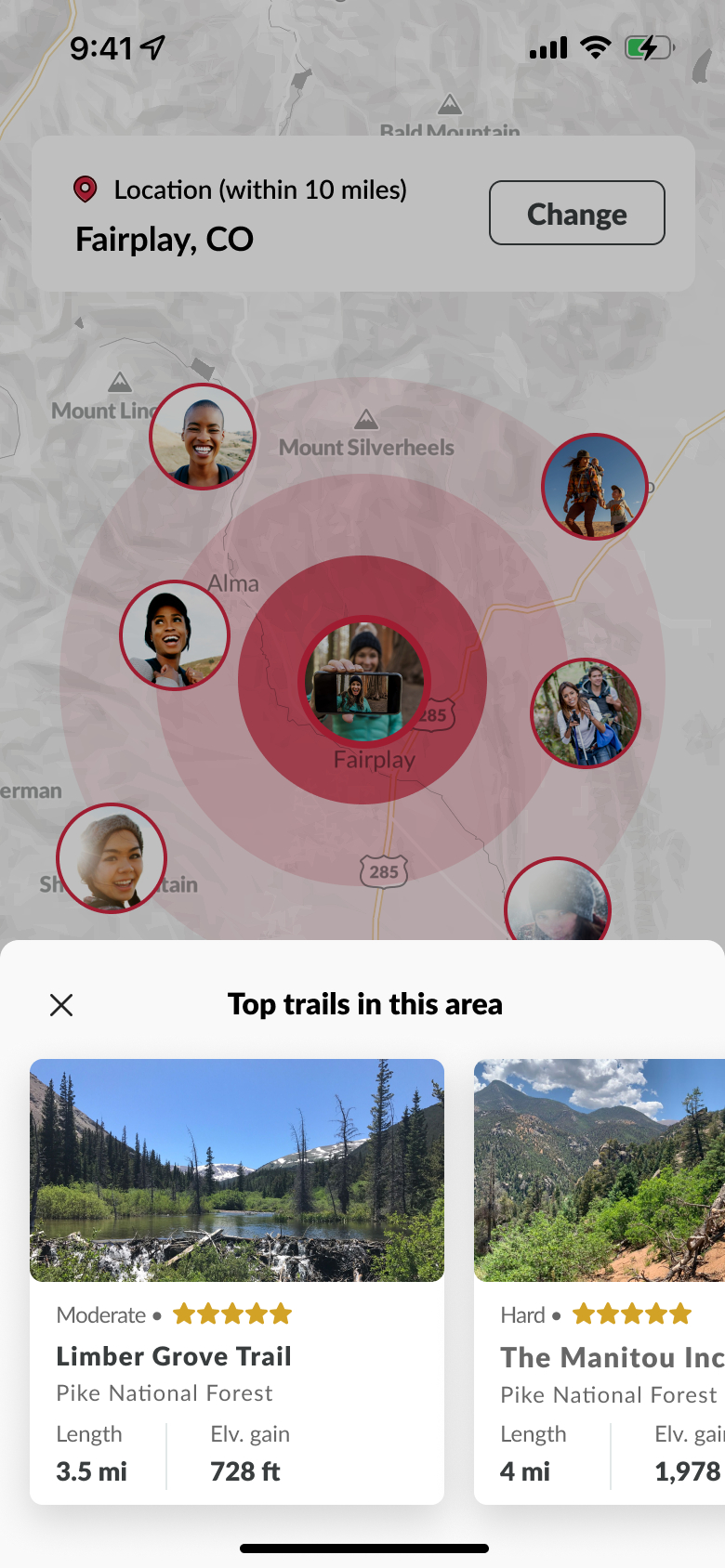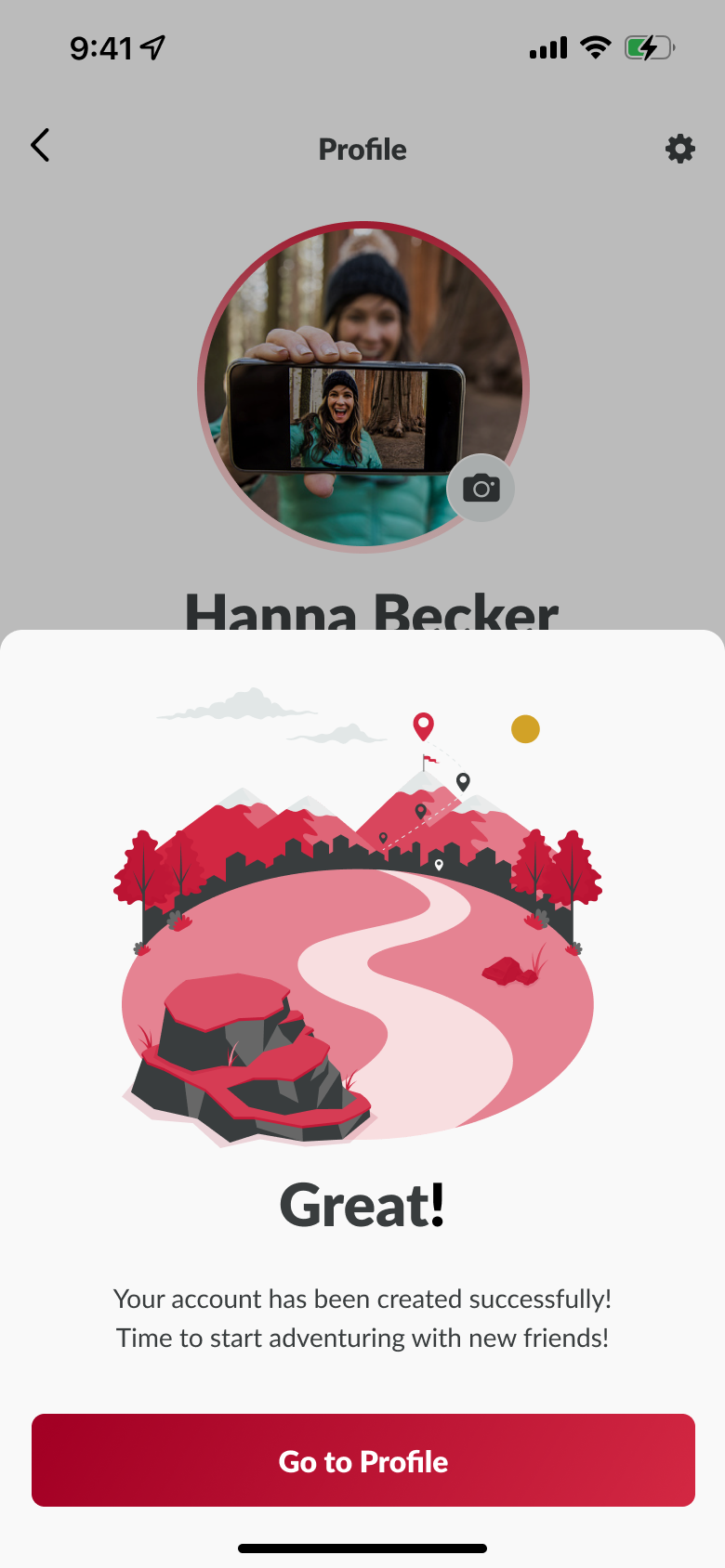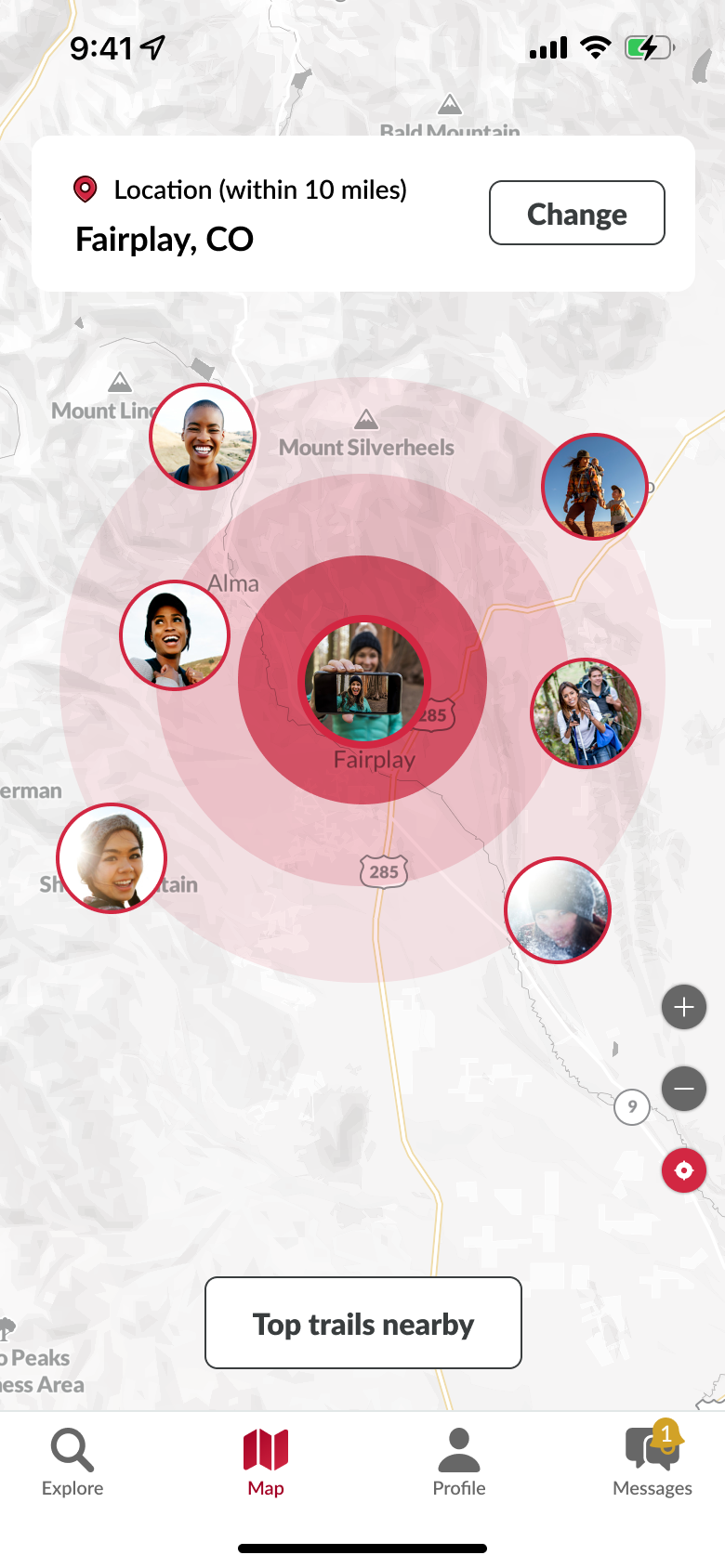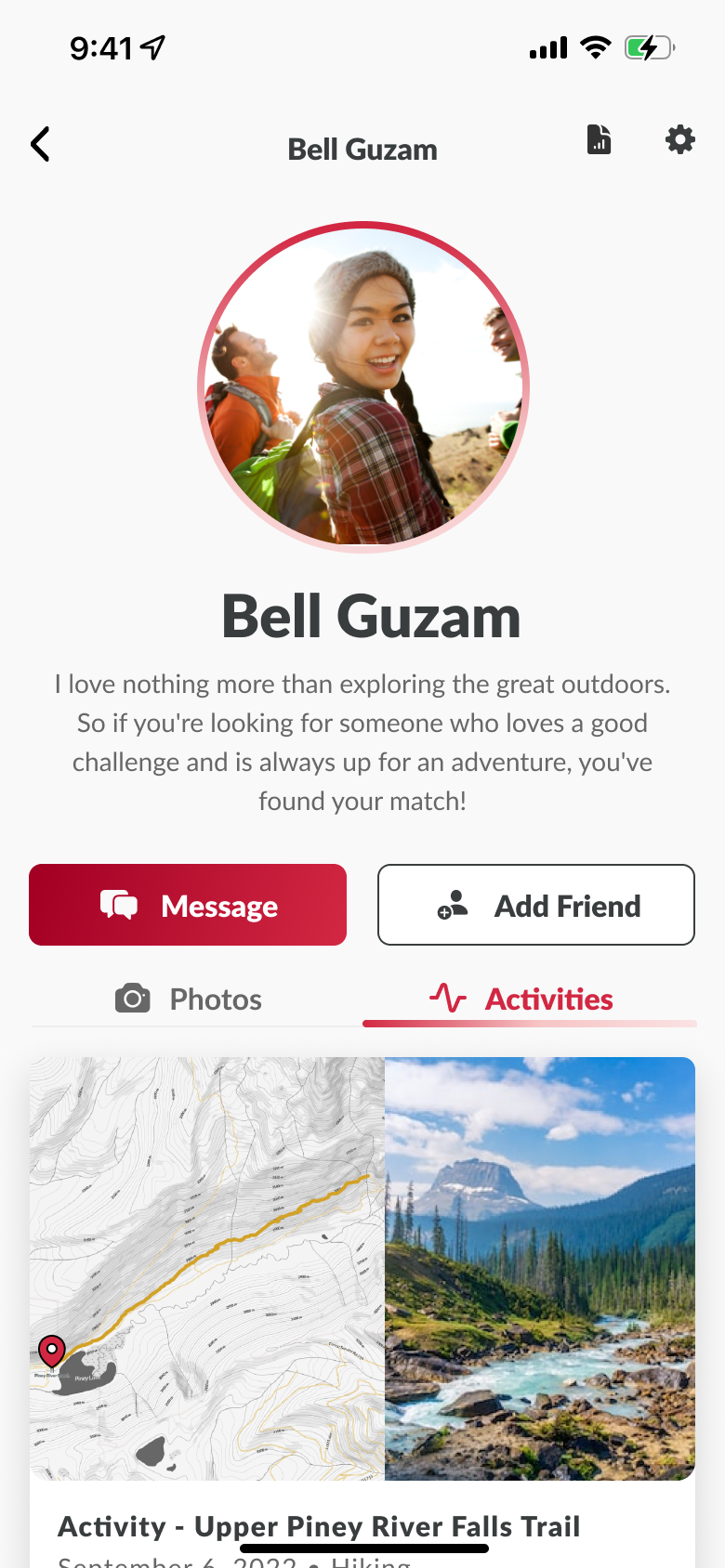 Thank you for reading my case study!
Want to work with me? Feel free to contact me!
...or just say hello on my social media.